Vanguard makes mockery of 'digital' myth by reporting $1.3 trillion after its new mobile app's panned debut -- then makes Tara Bunch a director
The talent who made AppleCare work before Airbnb joins the $8.4 trillion AUM giant hot on the heels of two fresh software glitches that sparked industry debate over Vanguard's technology.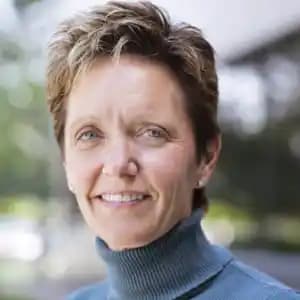 Vanguard is likely hoping that the millennial friendly software design know how that Tara Bunch (pictured) picked up over her 30 year career will rub off on the firm.
---
---
---
Steve
December 10, 2021 — 10:53 PM
The new Vanguard app is close to worthless it overemphasizes return percent. Much more important to me is to see all my assets in a grid Excel like sheet view, like everyone does.
Ed
December 11, 2021 — 12:27 AM
The following paragraph overstates Vanguard's growth: " Vanguard Group again this fall shrugged off a barrage of criticism lobbed toward its technology -- this time related to its new mobile app -- by adding $1.3 trillion year-to-date in new asset growth." While assets have grown year to date by $1.3 trillion-the vast majority of that growth can be attributed to market performance- Morningstar states that Vanguard has garnered $373 billion in new assets YTD through October 2021. That means assets increased by roughly $900 billion as a result of positive market returns, The $373 billion is the largest amount of any Fund Family according to Morningstar.
brooke southall
December 11, 2021 — 1:56 AM
Ed, Yes, not net new assets. It added that amount, $1.3B to its total.
Ed
December 11, 2021 — 8:36 PM
"Ed, Yes, not net new assets. It added that amount, $1.3B to its total." Brooke should that read $1.3 Trillion?
brooke southall
December 11, 2021 — 8:38 PM
Ed, Argh, yes. You're hired.
Antonomasia
December 26, 2021 — 12:18 PM
Overlooked in the discussion of the Vanguard mobile app is that on August 10, 2021 Vanguard had the best mobile app among its peers On August 11, 2021 this excellent mobile app was replaced by a dysfunctional, broken, app which listed dashes instead of figures for gain/loss, and that does not provide access to accounts that were accessible the day before, and on which most transactions could be performed. The app was apparently designed for would-be Wall Street Bros to thumb scroll through their meme stocks. The app remains in a broken useless state four months after its infliction upon Vanguard retail investors and none of the "Flagship" advisors has any clue whatsoever about this situation. Why anyone would trust Vanguard with an opaque Robo advisor algorithm or pay for their Personal Advisors is beyond me.