Brian Hamburger: This is unprecedented what CI Financial is doing, and we won't know if this is logical for years to come.
After a two-year COVID hiatus, the MarketCounsel Summit rematerialized for the 13th time in Miami Beach, with the palpable buzz and excitement of finally gathering together at an in-person conference.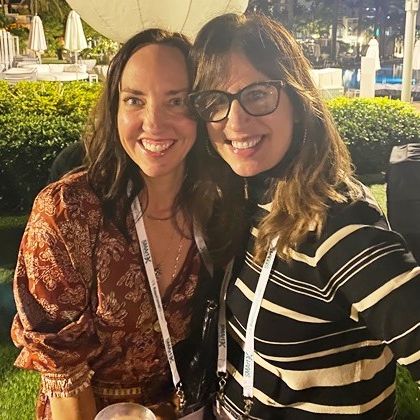 The MC Summit was held at the Fontainebleau Hotel Resort in the ongoing surreality of a lingering virus threat but a chance to get real and normal -- if you put in the effort.
"Doing it in a pandemic is at least four times harder at literally every turn and plagued by discouraging news," says MC Summit host Brian Hamburger, CEO of industry leading compliance firm MarketCounsel and the Hamburger Law Firm
Safety and health protocols dictated this format, according to conference organizers, who took many precautions at the venue. They included health screening, seating setups that allowed social distancing and limited crowd size over the three-and-a-half day event.
While everyone appreciated these protocols, we all pretty much ignored them and it was a festive environment of hugs, high fives and handshakes all around.
Attendees honored the MarketCounsel heroic effort with their own high resolve, Hamburger says.
"Ninety-eight percent of attendees who registered showed up," he adds. "There's always 10% who don't show and in this environment we expect 20%."
Hamburger, played on the theme, "It's about time," throughout the event--both in terms of finally getting together in person and utilizing the scarce resource we all have to get things done.
---
Editor's note: The JP Morgan conference in San Franciso is facing major pushback from well-heeled attendees, but not because of COVID. Wall Street execs want the 20,000-attendee event canceled because of crime and a wave of smash-and-grab robberies. Leave those Rolexes home!
---
BeFi Rises
Hamburger opened up the conference from the main stage with a news drop that MarketCounsel and Dynasty had teamed up to make a strategic investment in SmartRIA, a reg tech firm. This seminal deal will provide a custom application for MarketCounsel members as well as for Dynasty partner firms.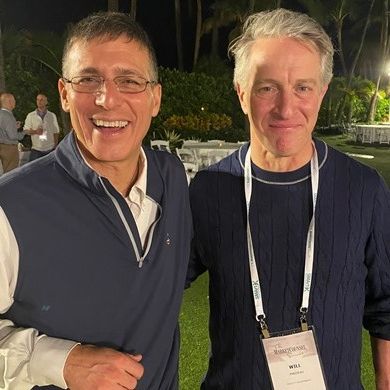 As part of the investment, Hamburger will take a seat on SmartRIA's board of directors, immediately catapulting the company to the top of the regulatory compliance technology space.
After Hamburger's healthy dose of regulatory and compliance warnings, Orion Advisor Solutions CEO Eric Clarke and his Chief Behavioral Officer, Dr. Daniel Crosby, took the main stage to dazzle the crowd with the latest developments in Behavioral Finance.
"BeFi" as it is now popularly called, has become a key trend in the industry to help advisors articulate and demonstrate the value they are providing to clients above and beyond rapidly commoditizing investment management.
Crosby in his inimitable way has become a very popular podcaster, best-selling author and BeFi guru.
Many advisors are sourcing him to help them better understand clients in how we, as humans, make decisions and view risk. The goal is to anticipate needs and reactions to better coach and advise clients to stick to their financial plans, particularly during times of market stress.
"The investment problem has been solved," said Crosby paraphrasing Clarke, "So now we need to solve the investor problem."
The three 'E's'
Crosby's solution for advisors is to focus on the three "E's" – Education, Environment, and Encouragement.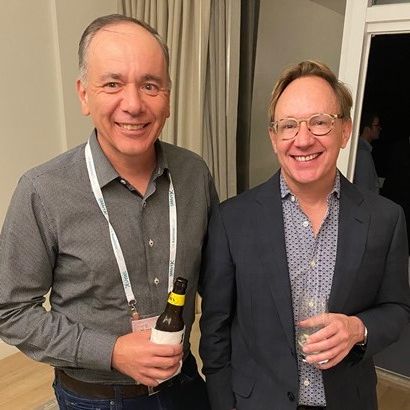 His research shows that traditional financial services education is key, but not enough. "As an example, ironically, doctors and nurses, despite scientifically knowing that smoking is harmful, still smoke at a higher rate than the general population," he noted.
What is needed, according to Crosby's research is a new environment to help clients shape their decisions which Orion is rolling out in the form of a new, digital "3D" risk tolerance questionnaire (RTQ).
It will capture not only traditional risk measurements such as tolerance and capacity, but also composure.
"Humans make bad decisions under stress," he said. So, advisors can leverage the 3D RTQ to identify which clients will need encouragement.
That can come in the form of communications that advisors can provide to be proactive in helping clients stay the course and not make drastic decisions during periods of volatility.
Going crypto
Next up on the conference schedule was a double-dose of Ric Edelman and his "Crypto Bros" in a lengthy panel session on digital assets and the block chain.
Edelman was joined by Matt Hougan, CIO at Bitwise Asset Management; Glen Barber, Head of Sales for Copper, a crypto custodian and Christopher King, CEO of Eaglebrook advisors.
All were focused heavily on digital and crypto investments and are proponents for advisors to get involved in recommending and managing these risky assets for their clients.
Edelman's quick poll of the audience revealed that while many advisors own digital assets, they are not recommending them to clients.
The main reasons why are that it is still early days in the digital asset space, advisors don't know how to get started, have anxiety about recommending these assets, and/or their firms won't allow them to do so, Edelman said.
The panel cited many examples, anecdotes and analogies to raise the hype meter and urgency for advisors to get into the digital asset game, else miss out on literally the biggest "next thing" in our lifetimes.
Based on the audience reaction, however, it still seems that we are all in the wait-and-see mode, and none of them that I asked had yet purchased a Lamborghini.
Existential exits
Day two of the MC Summit kicked off with the industry's top issue-- RIA M&A.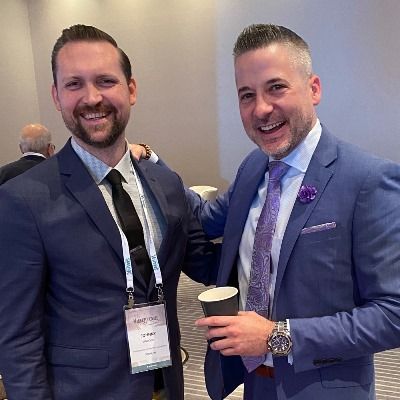 Veteran wealth management reporter Charlie Paikert of Barron's moderated Hamburger and Dave DeVoe discussing all of latest deal statistics and trends.
So far in 2021, it has been another record year in deal volume, up 50% year-over-year, with over 200 deals consummated. Most have been RIAs buying other RIAs.
Deal volumes are being driven by the continued lack of succession plans (2/3 of the industry still doesn't have one!), aging principals, the ability to gain scale from becoming part of a larger organization, crazy valuations and an interesting impact of COVID. Advisors are being forced to look at their own mortality and are accelerating those types of existential exit decisions, according to DeVoe,
Additionally, more-and-more buyers are entering the space, with many well-capitalized, persuasive and skilled deal masters, who are getting tie-ups done.
Hamburger threw a monkey wrench into that enthusiasm, however, by noting that not all of the deals DeVoe hyped have gone according to plan.
"There are many train wrecks in these numbers and no one knows about them because it is our job to keep those train wrecks private.
In fact, there are many deals that fail at the 11th hour due to lack of funding as the valuations being paid no longer made sense to the financial backers of the buyers and offers are being taken off of the table," he said.
CI Financial Sweep
In these sessions, it rarely gets interesting, so kudos to Paikert for asking tough questions of the panel and as a result, the industry finally got a view into deal multiples and how frothy the market has become.
Firms with $500 million in AUM are selling at 7- to 9-times EBITDA, or cash flow, while $1 billion AUM firms are going for "low teens" multiples of EBITDA, and some creeping into the "high teens,"DeVoe said.
At the same time, $5 billion firms are being scooped up at "high teens" multiples, with some creeping beyond 20-times. Sell, baby, sell!
The main driver of these high prices, everyone agrees, has been the aggressive, outlier tactics of CI Financial as they pick up trophy property after trophy property across the industry, surpassing $100 billion in AUM in less than two years.
"This is unprecedented what CI Financial is doing, and we won't know if this is logical for years to come," Hamburger said.
"And ultimately, I am concerned that this is an asset manager doing these deals, taking down the 'gems' of the industry – fiduciary RIAs – and will they be used as an asset management distribution play all along?
"Is it for operational efficiencies or product distribution? Are these 'blind squirrels' selling their souls?" See: CI Financial picks off another 'Blind Squirrel' to push AUM to $105 billion as the RIA deal market stays nuts
Slow-down seen?
Hamburger also pushed back on bankers like DeVoe who only make money on deal flow by putting out grocery store shopping carts advertising. He particularly took issue with his remarks about scale driving all of this activity.
"Why do firms have to sell to get access to additional resources? There are service providers for that and last time I checked debt is cheaper than equity, so why not just go to the bank instead of selling your firm?" he said.
According to Hamburger, this is becoming a major issue, and he is worried that the industry is selling the crown jewels because they find themselves in a succession trap.
Going forward, the many experts all expect a deal slow-down due to other mitigating factors such as the lack of professional resources to getting deals done.
The situation is similar to the supply chain disruptions slowing down global commerce as volumes increase, creating a gap in the availability of industry knowledgeable and skilled lawyers and accountants needed to consummate these specialized deals.
"Deal lawyers are like lumber, you can't get any right now," said Robert Lipsey of the Hamburger Law Firm.
Highlight, lowlight
The big asset custodians are big sponsors at the MC Summit and their presence was all-around but so, too, was the absence of Mark Tibergien, the former feisty and elegant evangelist from Pershing who has retired.
David Canter of Fidelity and Jon Beatty from Schwab debated on their panel but found little of substance to disagree about and little light was shed on how the new custodial landscape without TDA might play out.
A stronger session was led by Sharron Ash, chief litigation counsel of the Hamburger Law Firm.
She welcomed on stage three very different advisor models for "innovative growth strategies at work."
What made this session stand out what it wasn't about sorcery--digital marketing, websites, social media presence, the need to have a podcast or radio show, or any other pedantic marketing preach.
It was all about effectively adding advisors to your platform -- with real cases.
Growth strategies
Travis Penfield of 49 Financial was extremely impressive with his focus on hiring kids out of college.
"We hired 200 22-year-olds and paired them with a mentor because two are better than one," and groomed those to be financial advisors.
"Our selection of '10-out-of-10's' works, and now we are in hyper growth mode," he said. Penfield spun his business out of an insurance agency and is now moving into wealth management as an RIA.
At the same time, Nate Lens, founding partner at Concurrent Advisors and his partners sought to create a platform at Raymond James and then onboard breakaways aggressively.
Within just a few years, they have surpassed multiple billions of dollars and over 60 offices.
Lastly, Jeff Shipley of Private Wealth Asset Management, is working on a private banking strategy to onboard ultra-high net worth families in third tier markets where the big, national banks have exited and hiring those teams that are left behind.
What these three stories tell us is that ultimately growth in the advisor space is not about digital, websites, social media, or direct client acquisition strategies.
Rather, it is all about adding humans who can bring clients on board in exponential fashion. As they say, what is old is new again, and these three firms that are all less than a few years old are bringing exponential growth. Thanks Sharon!
Miami nights
As an industry event, the MC Summit is most widely known for its networking – which the conference organizers always provide in multiple venues.
The opening night party on the Fontainebleau lawn – beach side – featured a live band sponsored by Ryan Shanks and FA Match, a long-time industry participant, with homage to old-time Miami.
Cigar-rolling tables and elegant drinks and appetizers were some of the sidelights. Supper clubs dominated the following evenings, capped off by "Mr. Purple" – Tony Stich of InvestCloud--hosting the final night Karaoke party. Nice shoes Tony!!
Ultimately, Miami in December showed off its best side and we can all agree that it was so good to be all together again. Thank you to the scientists and miracle workers who created the vaccines to make all of this possible and to Brian Hamburger for bringing all of us together.
It's about time.
To learn more about what went on at the 2021 MarketCounsel Summit, check out the many tweets on the #MSUM2021 hashtag on Twitter.
---
Timothy D. Welsh is president, CEO and founder of Nexus Strategy, LLC, a leading consulting firm to the wealth management industry and can be reached at tim@nexus-strategy.com or on Twitter @NexusStrategy.
---
Mentioned in this article:
---
---
---