Fidelity Canada operates largely from this building in Toronto.
Brooke's Note: "Satoshi Nakamoto" released a paper describing a new software system he or it called Bitcoin. Nakamoto launched the bitcoin network on Jan. 9, 2009. We still don't know who or what Satoshi Nakamoto is, what its motives were, or are, or whether bitcoin is the future or a very weird and embarrassing chapter in modern finance. With the latter possibility in mind, the SEC remains leery of blessing a "physical" bitcoin ETF. Much of the rest of the world -- including the Canadian version of the SEC -- thinks the likelihood that Bitcoin will blow up a dozen-plus years past its founding rates up there with the sky falling. Fidelity Investments is way past the Chicken Little phase of bitcoin fear and has asked the SEC to allow it to sell a physical bitcoin-holding ETF. The SEC says "no." That's a problem. Investors prefer to own bitcoin through an ETF for many reasons -- not least price, liquidity and transparency. So when Fidelity Canada (FC) announces it is launching a bitcoin ETF that Fidelity Investments (FI) back in Boston is still held back from doing, we looked at the story through that lens -- especially because U.S. investors and RIAs can buy it fairly easily and legally. FC's assets at about $200 billion AUA are less than 2% of FI's $11-trillion plus. Yet both have an ultimate parent of U.S.-based FMR LLC, which is owned by the U.S.-based Johnson family. Meanwhile, writing about Canada is a little like writing about Bitcoin itself. Many Americans are pretty uncertain whether, in any practical, sense it even exists -- at least enough that they are willing to have dollars there. So this story got thorny. Is this strictly a move for Fidelity to grow that 2% portion of its business or move the needle on the other 98%? Bottom line: U.S. investors, including RIAs willing to sign a few extra documents, can now own Fidelity branded spot bitcoin-owning ETFs. But smart US-based ETF and bitcoin analysts say the word "Canada" might be as off-putting as a keyed door of a new Porsche -- a superficial wound but a deal killer. Then again, maybe not. Do you feel better owning a Fidelity ETF for 40 basis points blessed in Canada -- but permitted by the SEC for sale to U.S. investors through a Canadian entity owned largely by Americans -- or a mutual fund for 250 basis points blessed in the US called Grayscale?
Fidelity Investments has pulled another rabbit out of its hat--a true-blue 'Fidelity' Bitcoin ETF tailored to RIAs and retail investors. But a thicket of red tape awaits anyone who plunges down the rabbit hole.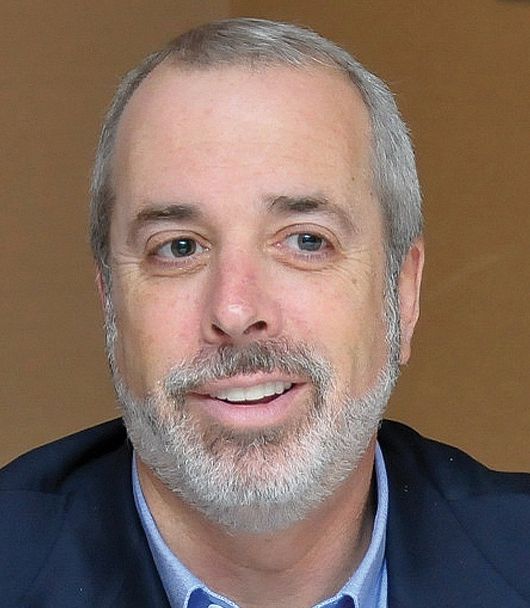 Under CEO Abby Johnson's leadership, Fidelity raced ahead of other major competitors to embrace crypto currencies, starting in 2018 when it unveiled a five-year stealth project to provide crypto custody. After five-year stealth project, Fidelity goes big-time into crypto-asset custody with standalone company
But time-and-time again, the truculent U.S. Securities and Exchange Commission (SEC), has rebuffed every application for a crypto exchange traded fund (ETF), including several from Fidelity.
So, the $11-trillion AUA Boston firm revealed yesterday that Fidelity Canada (also owned by fellow parent FMR LLC, mostly owned by the Johnson family) filed to sell its new Fidelity Advantage Bitcoin ETF (FBTC).
It launched today (Dec. 3).
"ETFs are among the most favorite of all investment vehicles, and I don't think many care where the fund is based," says Ric Edelman, founder of Digital Assets Council of Financial Professionals who recently departed Edelman Financial Engines.
"This might help push the SEC along." See: Ric Edelman removes a major impediment to his firm's future growth--himself--the last act in a 36-year career that will leave Edelman Financial Engines to fend for itself
Out of reach?
But RIA's who are interested in the ETF will have to remember what the doormouse said---feed your head. Before diving in, it's best to be up to speed on Canadian regulations, trade agreements, currency swings and international trading accounts .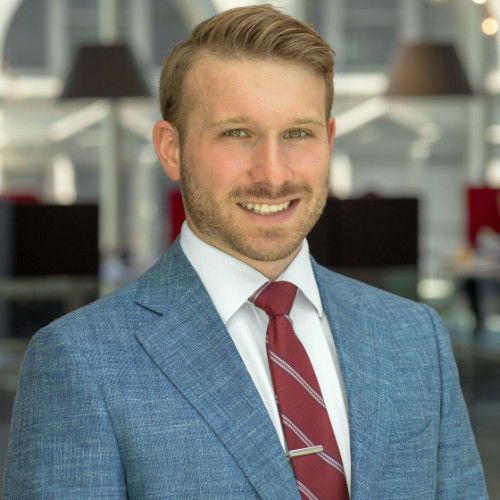 Most RIAs will find all the hoops associated with the ETF just too much maple syrup to swallow, says Mike Alfred, a bitcoin expert and advocate.
"I don't think Fidelity's product solves anything for RIAs," says Alfred, who with his brother sold their firm, Digital Assets Data, to NYDIG, a bitcoin investment and technology solutions provider earlier this year.
The fact that Fidelity is pressing ahead in [Toronto] Canada, is staying in character, says James Seyffart, an ETF Research Analyst with Bloomberg Intelligence.
"Fidelity has been very involved from very early on in bitcoin. It doesn't surprise me that at all that they're launching an ETF up in Canada because we're not getting one down here anytime soon."
But Seyffart added this caveat: "It will be pretty much impossible for the average American to purchase this ETF. It won't be available to them."
Clearing hoops
Many RIAs who use Fidelity to custody assets already use its international trading capabilities, Abbott says.
Fidelity retail customers can also purchase the ETF if they are set up for international trading in their brokerage account.
The process to obtain international trading account, Abbott acknowledged, involves extra paperwork that includes trade agreements.
"RIAs can enable international trading for their clients through Fidelity's advisor platform Wealthscape," she says.
The process has to be repeated for each client account; no option is available for a one-size-fits-all blanket account.
Fidelity advantage
Customers will be able to buy the Fidelity Advantage Bitcoin ETF with Canadian or U.S. dollars, according to a Nov. 22 filing.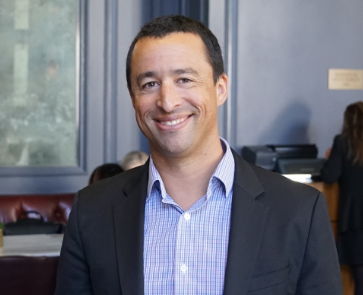 But there's another wrinkle.
U.S RIAs or retail investors who buy the ETF are best to use Canadian dollars only. Otherwise, the investment will be subject to currency fluctuations, which defeat the purpose of the investment-- to provide a non-correlated asset hedge.
In contrast, the typical American investor uses U.S. dollars through global mutual funds or ETFs. American depositary receipts (ADRs) are another alternative. ADRs are certificates issued by a U.S. bank that represent shares in foreign stock.
Fidelity has a capital markets division that makes intrenational trading work See: Fidelity to provide Wall Street-style access to international investments
Sticking to its credo to provide low-cost investments, the Fidelity ETF has four distinct advantages over existing crypto fund choices for RIAs.
The biggest is its fee; just 40 basis points compared to Grayscale's Bitcoin mutual fund, which comes in at 250 basis points.
It's a true ETF--not a mutual fund. And it's being offered by a brand that is orders of magnitude over other existing crypto-fund providers.
It's designed to invest in "physical" spot bitcoin, though it will also invest through derivatives, a model the SEC has continuously rejected, even while approving bitcoin ETFs that buy derivatives related to bitcoin trading movements.
Canada, eh?
With $4.2 trillion of AUM, Fidelity is the fourth largest asset manager in the United States and the largest, by far, to launch a cryptocurrency ETF. Fidelity Canada has about $200 billion of assets under administration.
"Fidelity started exploring blockchain and digital assets several years ago, and those efforts have been successful in helping us understand and advance our thinking around crypto-currencies," said Tom Jessop, head of Fidelity Digital Assets in a 2018 release.
"The creation of Fidelity Digital Assets is the first step in a long-term vision to create a full-service enterprise-grade platform for digital assets."
Large institutional investors such as hedge funds and private equity funds are the most likely to take advantage of Fidelity's end-around, Seyffart says.
"We think a lot of institutions and money did go up to Canada. But retail investors are stuck with using what's on the U.S. exchanges."
Alfred won't bite on Canadian regulated bitcoin ETFs.
"It won't change my life at all. I own my own bitcoin. I own some Grayscale. But this just won't change anything for the vast majority of Americans." See: Grayscale shreds the hype about Bitcoin's power to 'democratize' finance by showing that RIAs really want a dominant Wall Street middleman and are willing to pay hedge-fund-like fees for 'transparency' and an SEC-approved wrapper
Crowded market
The filing comes several months after Fidelity officials met with the SEC to urge approval of a similar ETF in the U.S., according to Bloomberg,
Fidelity filed for a Bitcoin ETF in the U.S. in March.
In response to Fidelity's decision to launch its bitcoin ETF in Canada, Bloomberg analysts Eric Balchunas tweeted: "This should be embarrassing for the SEC that one of America's biggest, most storied names in investing is forced to go up North to serve its clients."
The Canadian crypto ETF market is becoming increasingly crowded. Seven managers — Accelerate Financial Technologies, 3iQ, CI First Asset, Evolve ETFs, Horizon ETFs, Ninepoint Partners and Purpose Investments — already offer 23 funds, according to data from TrackInsight, a French firm that tracks the ETF market.
Canada's move ahead of the U.S., is also expected, says Seyffart. "It's honestly been pretty standard. They were first to launch an ETF before we had one. They were the first to launch marijuana ETFs. They were first to launch crypto."
Here's a current look at the Crypto ETF race. (Source: James Seyffart, Twitter)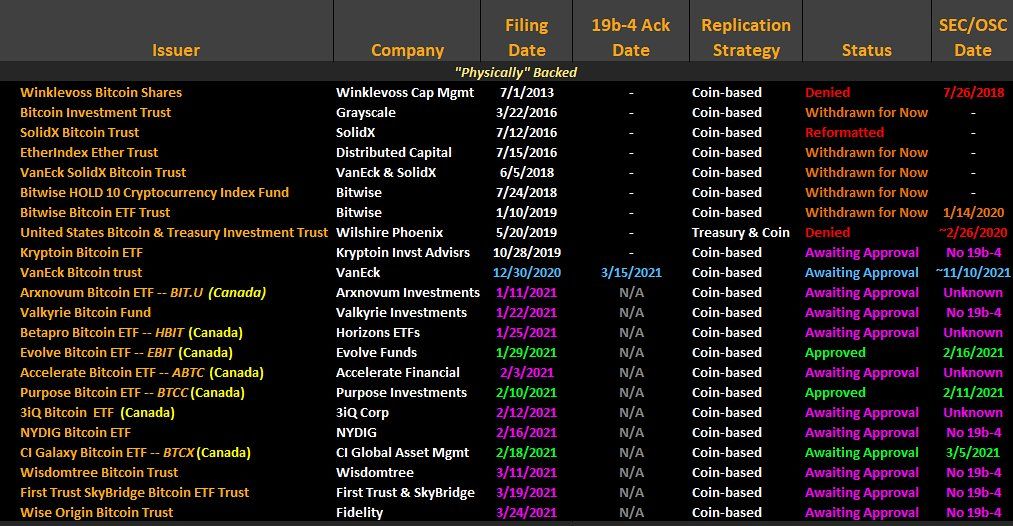 ---
---
---
---