Tim Buckley: Your call is very important to us.
Vanguard's clients have been locked out of statements, confirmations and other forms at a critical point in the year due to website problems that have persisted for six days with no end in sight.
Company CEO Tim Buckley has personally stepped into the fray--that's his voice on a recorded message that frustrated clients hear when the call with questions.
At the start of 2021, Buckley promised his firm would invest $1 billion to improve the firm's website and technology.
But that's just a drop in the bucket compared to the resources other firms spend, says Dan Wiener, chairman of Newton, Mass., RIA Adviser Investments which has $7 billion AUM.
"First of all, Fidelity spends more than that. I know $1 billion sounds like a lot, but it isn't when you're the size of Vanguard."
The Malvern, Pa., mutual fund giant, with $8 trillion in assets, is pointing the finger at a third-party vendor.
It declined to disclose the name of the firm and also stopped short of offering a timeline when the tech snafu will be resolved.
Call waiting
The technology failure may be third party and it may be the kind of thing that happens to virtually all firms, yet the timing -- just before Christmas and lasting so far, through Dec. 29 -- looks like an unforced error, says Doug Fritz, president of F2 Strategy and former chief technology officer of First Republic Bank.
Tim Buckley's Recorded Message to Clients
"This is Tim Buckley, president, and CEO of Vanguard. Thank you for calling. We are receiving an exceptionally high number of calls right now. Your call is very important to us and we will be with you as soon as we can. You can get immediate access to account and fund information at vanguard.com We appreciate your patience. A vanguard associate will be with you as soon as possible."
"There are Holy Grails in big financial technology land. Number one is don't touch any code from early December to late January.
People need access to year-end information and if it breaks you can't get anybody to fix it. You have to have a year-end code freeze or this invariably happens. You have to change the code for this to happen," he says. See: Why Vanguard Group has proved impervious to a '$34.6 billion' whistleblower suit and why nobody's suggesting Vanguard execs should breathe easy
The timing is a challenge because many investors often check account confirmations before the end of the year, says Wiener.
"People might be wanting to make sure their transaction was completed before year-end and want to see the statement. But they're in the dark."
Many investors attempting to sign up for accounts or check confirmations online are told to call the main number.
The next thing they hear is CEO Buckley's voice delivering the stultifying boilerplate script of firms with low phone capacity for dealing with IT breakdowns.
"This is Tim Buckley, president, and CEO of Vanguard. Thank you for calling. We are receiving an exceptionally high number of calls right now. Your call is very important to us and we will be with you as soon as we can. You can get immediate access to account and fund information at vanguard.com We appreciate your patience. A Vanguard associate will be with you as soon as possible."
Miscalculation
The snafu impacts access to certain statements, confirmations or forms on the website. Clients can log in to accounts and make transactions "as usual," said spokesman Charles Kurtz, in a statement.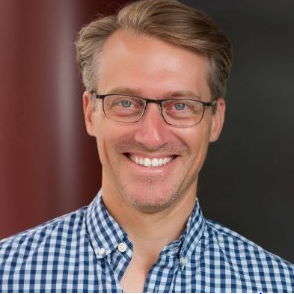 "Vanguard clients and retirement plan participants may experience delayed mailings or be unable to access certain statements, confirmations, or forms via our website," he explained.
RIAs, in general, appear to be dodging problems, with the exception of those who custody with Vanguard. See: What exactly is an RIA?
Wiener says Vanguard may have miscalculated when it hired a third-party to manage the routine delivery of services that clients expect as a matter of routine.
"The thing that blows me away is Vanguard clearly has all of the data. They send it to a third party. How come they don't have the capacity to print the PDF and get it back on their website?" he questions.
Screw up
Fritz says handling those services in-house can be "a cyber-security nightmare."
"Vanguard's technology is good. They're not a cutting corners kind of company. Somebody obviously screwed up," he noted.
They're not handling this well, and that's going to hurt them. These guys are talking about launching emerging RIA custody."
Wiener says his firm has about $2 billion in Vanguard funds but uses Fidelity as its custodian.
As a result, his clients accounts are fine and he can see all confirmations. But he says when he looks at his own personal Vanguard account, he, too, is unable to see any confirmations.
"This is bad. They've got to be freaking out," he said.
Technology shortfalls
On Twitter, clients are grousing and wondering if the website will be functional by the end of year. The markets are open Thursday, Dec. 30 but bond markets close at 2 p.m. EST on Friday, Dec. 31. Stocks close at the usual 4 p.m. hour.
"Our teams have been working on this issue around-the-clock and our client service representatives are available to help clients who require immediate assistance," Kurtz said.
"While our teams are actively working towards a resolution, Vanguard is taking steps to minimize disruptions for clients such as working with our other vendors. We apologize for the inconvenience," he added.
Wiener, who also writes for the Independent Adviser for Vanguard Investors, says phones are ringing off the hook from anxious investors calling to confirm information.
Other major companies have had similar technology shortfalls. Schwab, consumer investing app Robinhood and even consumer-focused Facebook have all suffered outages this year.
An outage prevented Vanguard clients from making certain types of trades in March, according to Ignites.
In January, outsized trading volume of GameStop stock caused problems at various firms including Robinhood and Schwab.
Longer term, there is hope for Vanguard's broader software systems challenges after hiring AirbNb's operations chief, Tara Bunch, to its board. See: Vanguard makes mockery of 'digital' myth by reporting $1.3 trillion after its new mobile app's panned debut -- then makes Tara Bunch a director
---
---
---
JONATHAN THOMAS
https://www.wsj.com/articles/vanguard-target-retirement-tax-bill-surprise-11642781228
Stephen Michael Morris
December 30, 2021 — 4:09 PM
Vanguard lost their way many years ago. Being inexpensive on fees should not be an excuse for cutting services. The most fundamental sacred service is trust and you cannot trust Vanguard with your money ...
Scott Porter
December 30, 2021 — 3:04 PM
I never had to deal with Vanguard until it was my responsiblity to rollover my late uncle's IRA into my aunt's IRA (she is 90 yrs old). Hands down, the most frustrating consumer experience in my life. I have had to go through the same process five times since November and this simple transaction has not yet happened. Hours and hours and hours waiting on the phone, five hours alone yesterday. Thank goodness I don't have my own account at Vanguard and why anyone would put their money in this company is beyond comprehension.
Skip Hicks
December 30, 2021 — 5:35 PM
i know this is nitpicking.... but would have expected someone to catch it. "The markets are open Thursday, Dec. 30 but close at 2 p.m. EST on Friday, Dec. 31. " This is not correct. The BOND market closes at 2pm....but stock market closes at normal time.
brooke southall
December 30, 2021 — 6:50 PM
RMR
December 30, 2021 — 9:08 PM
You can easily confirm actions by going to your online accounts and checking "activity". I have done that for accounts this week.
h
December 30, 2021 — 11:26 PM
I am moving all my money out from Vanguard
Charles Mik
December 31, 2021 — 6:05 PM
The phone system is a cave era type setup. It is the most frustrating experience for anyone to put up with. I have been with vanguard for 23 years. The first 10 years you could get through to what department or person you wanted in 30 seconds . The last 13 years have been a nightmare. I don't call vanguard unless it's absolutely necessary. I have asked for a phone directory for long term clients like myself so I can not waste my time & vanguards time by putting up with the nonsense we have today & the past 13 years. Nobody does anything about it. What's the big secret about having direct contact with any department or person. It's just plain courtesy & personal professionalism. This info technology is another mess. This blaming of a third party is a joke. I have mentioned over the past 10 years that when you have holidays & extended days off, vanguard needs to get some info tech people on a Sunday to test the system if it was down for checks or any other reason. Never wait till Monday & find out you have screwup. Too cheap to pay someone to come on on a Sat. or Sunday? I would like to personally talk to Mr. Buckley or anyone on his staff about these problems. I even wrote letters to McNabe & his predecessors but with no response. Don't you guys have any professionalism. It's sickening. Vanguard needs much more personal contact with its long time clients or it will lose a many of them. It's tough to mention having a happy near year to to top guys as to what's been happening over the past 10 years. START DOING SOMETHING THAT MAKES THINGS BETTER.
Bob Jacobs
January 1, 2022 — 4:37 PM
Incorrect premise. Speculation about something of which you have zero knowledge. There's an annual technology lockdown. Nice try though.
Steve D
January 3, 2022 — 5:12 PM
It doesn't matter how much they spend on technology if they don't know how to spend it and they are relying on the vanguard lifelong employees to drive the ship. They desperately need to bring in outside tech leadership and somehow add a few hundred talented engineers.