Rob Sharps: This acquisition allows us to broaden our private markets business.
T. Rowe Price Group, Inc. completed its acquisition of Oak Hill Advisors, L.P. -- a 60-day rush to the altar after announcing the nuptials Oct. 28. See: T. Rowe Price becomes major hedge fund player in a heartbeat with $4.2-billion Oak Hill purchase -- plus a $500-million co-investment -- with RIAs named as prime prospective clients
The Baltimore, Md., asset manager (TROW) of $1.63 trillion announced the closing yesterday (Dec. 29) on the $56-billion chess piece. The move hyper-accelerated T. Rowe's future as a place to get extra-high yields on fixed-income but under a conservative consumer brand name.
T. Rowe shares, which trade on the NASDAQ, are up $1.52 or .77% at $199.06 in intraday trading, compared with a 52-week range of $145.82 and $224.56. The overall index is up .58% so far today.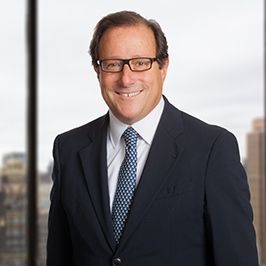 Unconventional risk taking aside, incoming T. Rowe Price CEO Rob Sharps, who is already president, head of Investments and group chief investment officer, offers assurances that his company's investment clientele will rise to the bait.
"This acquisition allows us to broaden our private markets business and add new capabilities in an area of tremendous client interest and growth," he said in a statement. See: T. Rowe Price takes on the risk of its target date fund retirees outliving their savings -- by jacking up equity exposure even on the glide path
High yields aren't what they used to be in the junk world and the category collectively throws off about 4%, according to the ICE Bank of America High-Yield index.
Fee fever
Yet those junk yields are orders of magnitude higher than the highest yielding bank savings rates, which average between 0.50% (Marcus) and 0.60% (LendingClub). In contrast, the ten-year Treasury note is at 1.53% in today's trading.
The Oak Hill products command big fees -- 1.5%-- before performance fees, according to its ADV2. More than 25% of its revenues come from hedge-fund style fees, the SEC documents say.
Its performance can soar when it can apply its expertise to distressed debt. As a lender of last resort for companies out of luck and collateral with conventional banks, it can go much higher than garden variety junk bonds.
Returns on such investments tend to be in the 8% to 9% range, though an article in Private Debt Investor says the distressed debt industry itself is under some distress for a marked decline in desperate borrowers.
Corporate America face down the Covid-19 pandemic and came out on the other side of a tumultuous year with balance sheets looking extraordinarily strong, according to CNBC. Thanks, in part, goes to the Trump administration's $1.4 trillion tax cut over ten years, which widely benefits corporations.
Hands off
T. Rowe also had to assure incoming Oak Hill CEO and founder Glenn August that he will still have dominion over his baby.
"With the closing of the transaction, OHA will operate as a standalone business within T. Rowe Price, have autonomy over its investment process, and maintain its team and culture," the release states.
"Mr. August is continuing in his current role and, as planned, will join T. Rowe Price's Board of Directors and Management Committee, effective December 30, 2021."
It may stand alone but it will make its bed with T. Rowe's product development maestros.
"From a future standpoint as it relates to RIAs, and as noted in the release, T. Rowe Price and OHA plan to co-develop new products and strategies for T. Rowe Price's wealth and retail channels, including broker-dealer, bank, RIA and platform businesses," said Brian Lewbart, T. Rowe spokesman in an October response to an email query for an RIABiz article.
The deal includes $3.3 billion payable at closing, about 74% in cash and 26% in T. Rowe Price common stock.
Oak Hill gets an additional $900 million in cash upon the achievement of certain business milestones in 2025, according to T. Rowe. See: T. Rowe Price becomes major hedge fund player in a heartbeat with $4.2-billion Oak Hill purchase -- plus a $500-million co-investment -- with RIAs named as prime prospective clients
---
---