Ainslie Simmonds: This acquisition is a key element of the portfolio of solutions we have envisioned for Pershing X.
BNY Pershing has poached a known visionary to hunt one of the custody industry's great white whales under a mystery-evoking name more akin to science fiction than financial services.
The Jersey City, NJ, clearing firm hired Ainslie Simmonds and tasked her with heading "Pershing X," a proposed giant, all-in-one, plug-and-play repository of technology and investments for RIAs and other advisors.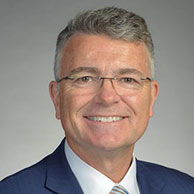 She became president of Pershing X in October, and began her tenure with a baby step. She bought Optimal Asset Management, one of the last direct-indexing firms still on the shelf after similar firms were gobbled up by other acquirers.
"We felt Optimal Asset Management offered the best technology. Direct indexing is a new capability for BNY Mellon. This acquisition is a key element of the portfolio of solutions we have envisioned for Pershing X. It will allow us to accelerate the launch of Pershing X's advisor platform," Simmonds says.
Pershing CEO Jim Crowley said "Pershing X will deliver the industry's leading end-to-end advisory platform," according to a release.
"Wealth management firms may select a custodian and often layer on several different technology providers, each operating under a separate stack. This creates a patchwork of applications, data redundancies and an inefficient experience for advisors and investors.
"Pershing X is set up to solve this very problem," he added.
Counter intuitive
Crowley's Pershing X will be swimming in waters that swallowed similar efforts by Schwab Advisor Services, TD Ameritrade (TDA) Institutional and Fidelity Custody & Clearing.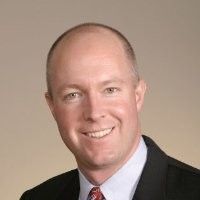 Schwab's "Project C," TDA's "VEO" and Fidelity's "WealthCentral" all made big splashes before sinking below the surface.
Pershing will be hard-pressed to create an all-in-one RIA capability. But even technical success does not assure that it will achieve its business objectives, says Timothy Welsh, founder of Nexus Strategy.
"I think Pershing X will end up just like all of the other failed custodian technology bundles," he adds.
"While this all looks great on paper, it fails to recognize the underlying tenets of the RIA marketplace.
"Advisors are independent for a reason and want their technology to be independent as well. Additionally, most, if not all RIAs, work with multiple custodians and will always need a middle-ware solution that is independent of any one custodian."
He adds: "So, we'll see with Pershing X, but the odds are definitely against it."
Low-hanging fruit
Getting into the indexing arena is a challenge, says Iraklis Kourtidis, CEO of Rowboat Advisors and builder of Wealthfront's DI.
"Nobody wants to be the first one to do anything, but also nobody wants to be the last one, or - worse - be left behind. There have been many acquisitions in the DI space, but not enough DI firms left to buy."
What might be sub-optimal about the Optimal purchase is that some of its bigger, better competitors ended up in the hands of Pershing competitors and got a head start on modifications for the wider market..
"Many firms bought the lower-hanging fruit," Murphy says.
Earlier this year Vanguard purchased Just Invest, a direct indexing company and terms of the deal weren't disclosed. A year ago, BlackRock spent $1.05 billion to purchase Aperio in 2020, which had more than $39 billion in assets around the time of the deal.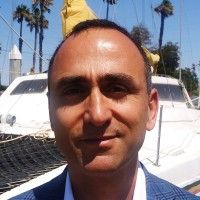 Goldman Sachs also purchased Folio and Charles Schwab Corp. bought Motif. Morgan Stanley purchased Eaton Vance, parent company of index-firm Parametric.
Earlier this year, J.P. Morgan bought OpenInvest, which manages $105 million. See: As part of sale to J.P. Morgan, OpenInvest is orphaning RIA clients and laying off the startup's direct-indexing sales force
Pershing itself has made its own big 'X'-marked software efforts -- most famously NetX360 pre-2010. See: Nevin looks under the NetX360 hood after it gets 100,000 new users and some overhauling
Fidelity is also on a new round of 'X' with FMAX -- also undertaken under the specter of an overwhelming RIA custody force in the 'Schwabitrade' combination. See: Fidelity's Mike Durbin unleashes FMAX as 'Schwabitrade' takes life, but if they build it, will leery advisors buy into it?
Essential solution
Even though Pershing may seem late to the direct indexing game, Simmonds says in the grand scheme nobody has much of a lead.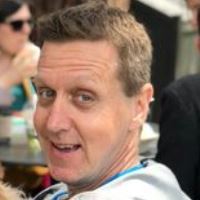 "Actually, we believe we are in the early days for direct indexing," she says.
Pershing will begin offering more direct indexed products in a phased manner by 2022, she says.
Direct indexing is available to Pershing Wealth Solutions clients through Pershing X and will be offered to BNY Mellon Investment Management clients over time.
Simmonds says direct indexing is essential to RIAs. "Advisors are competing on the quality of advice, personalization and choice that they can deliver.
"Customizing a portfolio for a client allows advisors to elevate the conversation and relationship between the client and advisor to implement "just-for-you" style custom portfolios that more precisely reflect the interests of the client, rather than place clients in 'one-size-fits-most' style pooled investment vehicles," she explains.
She maintains that Pershing X is not just for RIAs so that there is resource support from a broad base of the BNY Mellon conglomerate.
"The benefit of the Optimal Asset Management - Pershing X relationship is we can bring its benefits to Pershing and BNY Mellon Investment Management clients."
Direct Indexing frenzy
Direct indexing is a form of separately managed account that allows investors to buy the stocks of an index without having to purchase a mutual fund or ETF. The kicker is that it also allows a way to tilt an index toward ESG goals.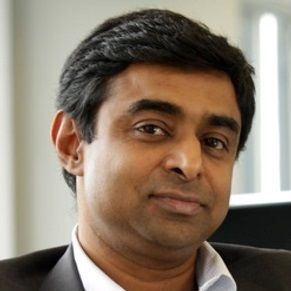 BNY Mellon Pershing bought Optimal Asset Management to ensure it can take advantage of the direct indexing frenzy, which is expected to grow from $350 billion AUM in 2020 to $1.5 trillion by 2025, she says.
Optimal, an RIA, manages $981 million in assets for 96 clients with one large pension fund, according to its ADV. The ADV lists four staffers, not counting clerical workers.
Pershing, which did not disclose the purchase price, says it will use Optimal's solution for its RIAs and also wants Optimal to build out additional solutions.
Optimal founder Vijay Vaidyanathan, a Ph.D, and the rest of the staff will be moving to Pershing. Vaidyanathan was effusive about the acquisition on his LinkedIn page.
"A special shout out to my soon-to-be new boss Ainslie Simmonds for shepherding the deal and the warm welcome aboard. We're going to build some jaw-dropping tech."
Optimal gives Pershing a leg up at being able to make new indexing products, says Brian Murphy, founder of Pariveda Inc. "They all want this technology capability in-house."
New direction
Murphy says that Pershing acquired very specialized knowledge and understanding.
"It's not just about taking the product as it stands and putting it on the platform. I think Vijay brings things to the table that were interesting to Pershing to deploy it.
"There are fundamental things that he understands and can deliver at Pershing," Murphy says. "You're buying people who have been dedicated to working on this particular problem."
Murphy suspects that Pershing will be launching new products within a year's time.
When asked if Pershing will keep Optimal's current clients, Simmonds declined an answer.
"We plan to integrate Optimal current solutions within the Pershing X platform. Over time, we may enhance or develop new solutions," she says.
Lockwood may also be a piece of the Pershing X puzzle, Simmonds says in an email. "Lockwood is certainly going to be involved in this integration and subsequent product offering."
Proven winner
The move is the latest in a series by Pershing, which became the third largest custody firm by default, following the Schwab/TDA merger in 2020. It now stands behind Schwab and Fidelity Institutional.
In Simmonds he has a rare proven winner in the digital wars.
Though she was poached from PIMCO, she made her mark as the quiet force that made a giant success of LearnVest, Inc.
Simmonds was at LearnVest Inc. as chief operating officer for nearly seven years starting in 2011. Northwestern purchased the seller of financial planning software in 2015 for an astounding $250 million (at the time).
From 2017 to 2018, she was Northwestern's executive vice president of digital products and chief operating officer.
---
---
Iraklis Kourtidis
December 29, 2021 — 11:16 PM
I'm too much of a nerd to offer opinions on branding issues (or on anything non-nerdy, for that matter), but regarding this: "a mystery-evoking name more akin to science fiction than financial services" My reading of the name is that it was modeled after Google X, Google's "Moonshot Factory". There used to be a common pattern for company ABC to create a division called "ABC Labs" (where the logo would usually involve some beakers with bubbling liquids inside, even if the company had absolutely nothing to do with chemistry). The mandate for ABC Labs would be to explore more experimental products and lines of business. I think the naming for that pattern changed from "ABC Labs" to "ABC X" recently. Separately, where did you find Brian Murphy's high school graduation picture?