Rick Wurster has broad authority over Schwab retail, RIA custody, 401(k), international and asset management.
The Charles Schwab Corp. has quietly named a new president that involves subtracting a title from Walter Bettinger, giving Bernie Clark a new boss and adding executive bandwidth to a company supersized by USAA and TD Ameritrade acquisitions.
The Westlake, Texas, company, with about $8 trillion of assets administered, made San Francisco-based Rick Wurster, about 48, its new president, the No. 2 person in the organization and perhaps the heir apparent to Bettinger, 61.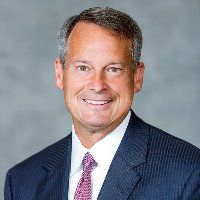 Wurster's advance by way of the asset management vertical is likely a big tell about the strategic tilt Bettinger intends for Schwab in coming years, according to Alois Pirker, director, wealth management practice for Aite-Novarica Group.
"It is interesting to see the head of asset management becoming president across retail and institutional distribution, he says
"It clearly shows that trends such as zero-commission are putting increasing emphasis on revenue from product manufacturing. Asset management will also play a key role in areas such as direct indexing … with Motif, Schwab acquired some critical capabilities in this area." See: Charles Schwab & Co. sets in motion monetization play for the ages to nudge zero-fee trading assets into fee-based accounts, a 'blurring' of lines between self-directed and advised assets
Yet Schwab spokeswoman Mayura Hooper says Wurster's leadership skills can also be viewed more broadly.
"The appointment of Rick to the role of president creates an opportunity for the firm to have one of our most talented leaders work across our client-facing organizations and ensure we are bringing the best of Schwab to individual investors and those who serve them, in a holistic way." she writes.
He will report directly to Bettinger.
Allocating duties
Bettinger was made president in 2007 before taking over the CEO reins from Charles "Chuck" Schwab in 2008. But he never relinquished the president's title--until now.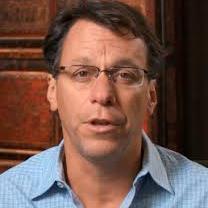 Schwab has now reached a critical threshold, having added more than $7 trillion in AUA and more than 20,000 staff since Bettinger's crowning.
"When I assumed the dual role of president and CEO in 2008 Schwab was a vastly different company," he told analysts during the fall update Oct. 21.
"Our market cap was between 10% and 15% of what it its today, and our workforce was a fraction of what it is today. It makes sense to begin allocating some of the duties I've been carrying to a colleague."
The way Schwab sees talent encompasses information-crunching, charisma and culture, according to Roame, a fellow McKinsey alum and ex-Schwab staffer who does consulting work for Schwab.
Allocating Bettinger title to Wurster, who is 13 years his junior, makes perfect sense because more size brings enormous challenges, according to Charles "Chip" Roame, managing principal of Tiburon (Calif.) Strategic Advisors.
Rick Wurster's steady executive advancement
CEO, Charles Schwab Investment Management

, 2019-present, two years
Head, Schwab Asset Management Solutions, 2019-2021, two years
CEO, Charles Schwab Investment Advisory, Inc., 2018-2021, three years

CEO, ThomasPartners, Inc.,

2016-2018, two years

CEO, Windhaven Investment Management, 2016-2018, two years
With its organic growth in retail, RIAs, and DC, and with the TD Ameritrade and USAA acquisitions now closed, Schwab is a very large company," he says by email.
"The governance role of being a publicly company CEO of such size becomes enormous. Having a strategically minded No. 2 seems like a very savvy move for Walt."
Schwab is also staying in character by naming a president, according to spokeswoman Mayura Hooper.
"Note that the President title is not a new one for us," she writes by email.
"We have historically had a President title, sometimes held by the CEO, other times held by another senior leader," Hooper said.
Meteoric rise
Wurster's role at Schwab, announced Oct. 15, could hardly be extended further.
He's overseeing retail, RIA custody, 401(k) recordkeeping and international and asset management. That includes Investor Services, Advisor Services, Workplace Financial Services, and International Services and Schwab Asset Management inside Schwab.
His rise has been nothing short of meteoric by Schwab standards. Wurster joined the company in 2016 after a 10-year stint at Wellington Management and five years as a McKinsey associate.
"Rick is great," Roame says. "I have gotten to know him more recently. He is super smart, has broad bandwidth, and thinks very Schwab-esque, meaning he thinks very client centered, which to me is the backbone of Schwab.
"I think he, in his broader role, will be a key addition for Walt and the team."
Wurster was on board for transactions involving the Motif Technology Capabilities (closed June 2020) and USAA's Investment Management Company (closed May 2020), as well as massive TD Ameritrade merger (expected close 2023).
Bonafides
Wurster also has other credentials on his resume that clinch his bonafides for such a lofty corporate role.
The include a Master of Business Administration from The Tuck School of Business at Dartmouth and a Bachelor of Science in economics from Villanova University.
He holds both the Chartered Financial Analyst (CFA) and Chartered Market Technician® (CMT) designations.
For all Wurster's vast oversight, he is not the chief, Hooper reminds.
"The firm will continue to be led by CEO Walt Bettinger. Walt and the Board agreed that the increased growth and success of the company since 2008 warranted separating the CEO and President roles to share some of the increased duties related to growth," she says.
Corporate governance
David Pottruck was previously CEO and president. Before that, Larry Stupski was president and COO." See: Larry Stupski is remembered as the other man, hands down, who made Schwab great
The top names of U.S. finance are known to split CEO and president roles including, Goldman Sachs, BlackRock, Visa, Morgan Stanley, JP Morgan and Bank of America.
Fidelity has presidents for individual business divisions and recently made a giant hire of Joanna Rotenberg as head of retail and perhaps its heir apparent. See: Abby Johnson hires Canadian whiz and possible successor to head up, monetize and automate Fidelity retail to close early digital deficits with Schwab, Robinhood and Vanguard-- and maybe win institutionally embedded 401(k) millionaires
Schwab has 32.5 million active brokerage accounts, 2.2 million corporate retirement plan participants, 1.6 million banking accounts, and $7.8 trillion in client assets as of Aug. 31, 2021.
---
---
Mentioned in this article:
Aite Group
Consulting Firm
Top Executive: Frank Rizza
---
---
---