Bill Capuzzi took Apex near to the zenith but the SPAC failed to deliver an IPO via blank check.
Time kills all deals.
The Apex back-door IPO with a SPAC partner collapsed after federal regulators were slow to sign-off on the blank-check deal over possibly rising skepticism about crypto and SPACS-- Apex depends on both.
The deal was under threat ever since Securities and Exchange Commission (SEC) Chairman Gary Gensler--somewhat of a crypto currency enthusiast before taking the job-- came out as a crypto and SPAC skeptic once in office.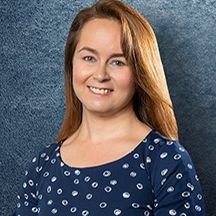 "Gensler's eye has been fixed on SPACs [and] other hot areas like crypto. This certainly may have had an impact," says Ari Sonneberg, partner and chief marketing officer for Boston, Mass.-based Wagner Law Group, via email.
For the nine months ended Sept. 30, an estimated 92.9% of Apex Fintech's revenue and 13.9% of its net income before taxes were derived from Apex Crypto. Those figures were up from 16.5% last year, and 2.3% in 2019, according to SEC filings. The growth was largely due to an increase "in the notional value of crypto currencies traded."
In total, Apex custodies $111.3 billion from all sources, up from $92 billion in February. See: Apex Clearing soared by every measure in 2021's first quarter, except one -- its $4.7-billion valuation held steady ahead of its anticipated IPO.
Its embrace of RIA custody put it on the radar of many financial advisors seeking a potential alternative to the Big Three. See: Ric Edelman throws his RIA's $30 billion-plus retail asset custody accounts up for grabs with anchor custodians -- TD and E*Trade -- set to be swallowed whole by Schwab and Morgan Stanley
The Dallas clearing firm formally broke off its engagement with Northern Star Investment Corp. II last month, ostensibly because it was no longer willing to agree to small-print terms, according to recent regulatory filings.
The SEC declined a request for comment.
Wheezing or breezing?
Apex is now charting its own future again, minus an anticipated cash injection of between $850 million and $1 billion -- detailed during a February conference call. The deal was also supposed clear $120 million of Apex debt, according comments on the call.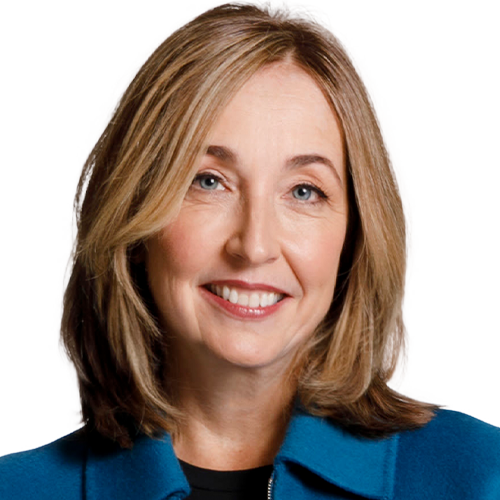 Even without fresh funding, Apex remains in superb health financially, a company spokesman insists, in a short statement, via email.
"As evident from our publicly available results for the first nine months of the year, Apex is well capitalized and continues to grow and win new business at record levels," the spokesman explains.
Yet $4.7-billion IPOs typically don't falter unless larger moving parts derail, analysts say.
Apex declined to comment beyond its statement, though former Apex president Tricia Rotschild previously gave indications the company placed high importance on the expected Northern Star II cash injection.
"The reason to go public via a SPAC, specifically, is to provide some extra liquidity to us to allow us to invest in talent, retain talent and continue invest in [Apex] organically, but also a little bit inorganically, too," Rotschild said in a Vox Media Pivot podcast interview, Mar. 24.
The goal was "to round out certain parts of our workflow, or our capability set, or reduce dependencies," she explained.
No landing clearance
The two parties are not pointing fingers at who dumped whom. Rather, the SEC appears to have played a substantial part in the deal's comeuppance, according to regulatory filings.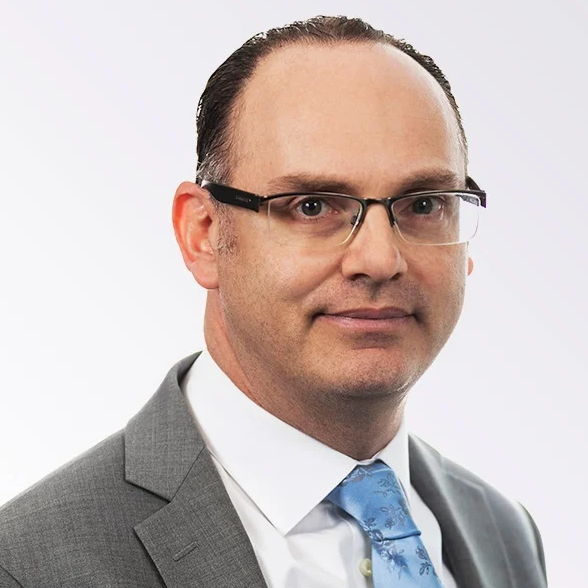 The federal agency, which enforces laws against market manipulation, rejected six separate amendments to Northern Star ll's Form S-4, a compulsory filing that lays out some of the hard facts of mergers and acquisitions.
It cited several issues including accounting errors that improperly classified stock, according to the SPAC's 8-K filings.
Northern Trust also states that two of its 10-Q quarterly reports, its initial IPO balance sheet and some of its amendments could "no longer be relied upon," according to the filings.
"Despite the best efforts of Northern Star ll and Apex over almost eight months, the parties were unable to have Northern Star's registration statement on Form S-4 ... cleared by the staff of the Securities and Exchange Commission [SEC]," a Northern Star Form 8-K regulatory filing states.
Had Apex not formally pulled the plug, its agreement with Northern Star ll would have used the SPAC reverse merger process, which is increasingly drawing SEC scrutiny, in order to float a 15% stake in the company, according to SEC filings.
Takeover target
One source suggests the SEC merely gave Apex an excuse to pull the plug, after the company grew tired of the hassle of the SPAC process and decided that the sale of a 15% stake was simply not worth it.
"My guess is Apex ran out of patience for getting the deal done,' Megan Penick, a securities lawyer at Michelman & Robinson LLP in Los Angeles, told Citywire, Dec. 8.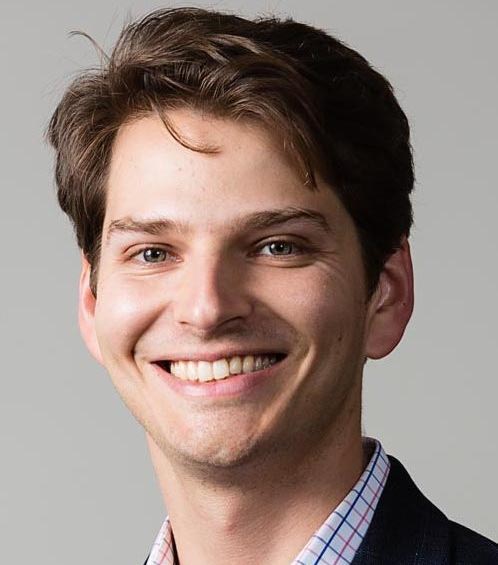 The company may still find itself in play, according to industry observers, whether it wants to jump back into the game or not.
"One outcome of the collapse of the Northern Star ll deal [is] to render Apex a takeover target in its own right," says Will Trout, director of wealth management at Livonia, Mich., consultancy Javelin Strategy and Research, via email.
"Clearing and custody has emerged as a strategic function over the last few years, and some of the one-stop-shop trading and apps that have gained traction in this time would doubtless be interested," he explains.
San Francisco neo-bank SoFi, an former Apex minority shareholder with a 16.8% stake acquired in 2018, is one of several companies rumoured to hold an interest in an acquisition.
SoFi also tried to buy Apex in late 2018, for a reported $600 million.
The neo-bank, which raised $1.1 billion in a convertible note offering, Sept. 29, did not respond to a request for comment.
The list of potential buyers is lengthy because Apex sells the lifeblood of many "fintechs." It also offers would-be buyers the major side benefit of throwing off cash flow, says Lex Sokolin, global fintech co-head at New York City blockchain software company ConsenSys.
"Apex powers a lot of the API hungry fintechs, broker dealers and crypto integrators and throws off a lot of cash.
"It seems like a great asset for any custodian or investment manager looking for digital transformation," he says.
Consequence
As a result the Apex-Northern Star ll SPAC collapse, Chicago hedge fund and private equity investor Peak6 Investments will continue as Apex's majority owner.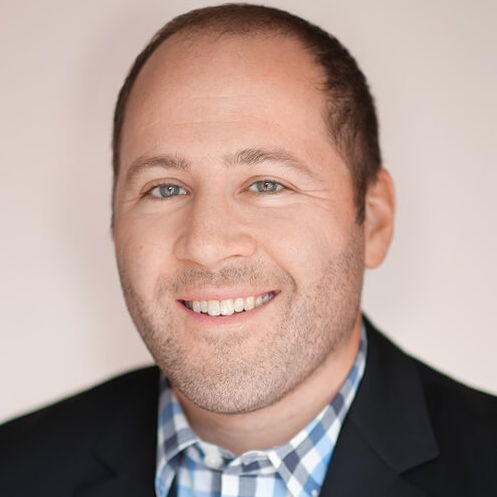 Peak6 first backed the firm in 2012, after it rose from the ashes of Penson Worldwide's bankruptcy. See: With robo-advisors on the rise, robo custodian Apex is rising with them, a diamond mined from the rubble of the Penson Worldwide debacle.
Boston broker-dealer Fidelity Investments, Minneapolis private equity investor Winslow Capital Management, and hedgefund Coatue and asset manager Baron Capital Group, both in New York City alos withdrew their planned Apex investment, as a result of the deal's collapse.
The four firms had agreed to invest $450 million -- a figure later downsized to $175 million.
Baron and Fidelity declined a request for comment. Coatue did not respond to a request for comment.
Northern Star ll pushed back the expected Aug. 30 close date, when the SEC declined to sign off on the company's Form S-4. It had set a new date of Nov. 30, according to a CityWire report.
Exodus
Apex has also lost a number of its senior executives this year -- a fact some attribute to the drawn out SPAC process.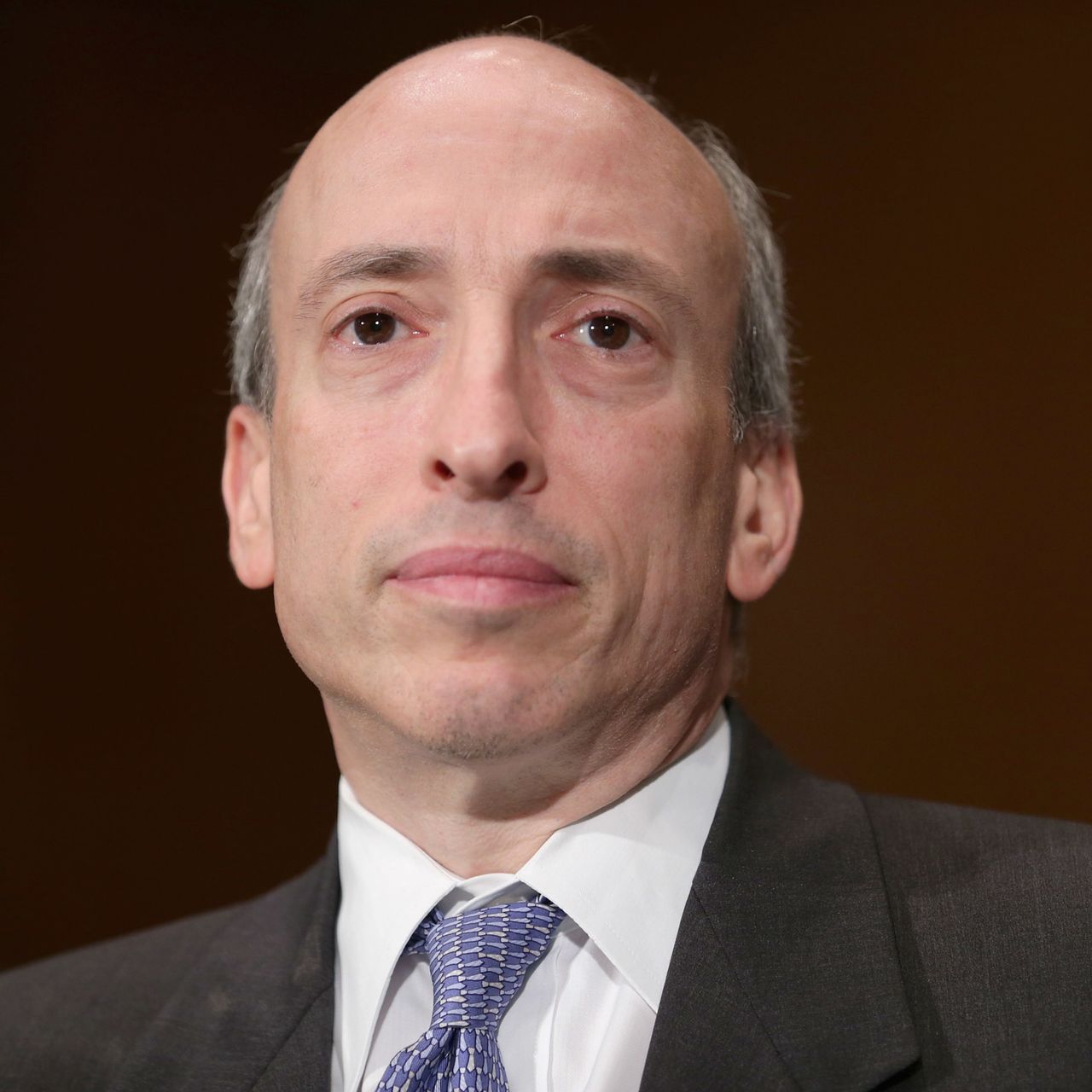 Former Apex president Tricia Rothschild left the firm in July. See: Tricia Rothschild is out at Apex in run-up to $4.7 billion IPO as an ex-Goldman exec assumes her day-to-day role and two ringers fill big jobs.
General manager and head of advisory, Tom Valverde, left Apex in February, and one source tied his departure to issues with the Northern Star ll deal. See: Tom Valverde is out at Apex.
Valverde just joined VC-backed Tifin Group as its new chief revenue officer. See: Fresh off buying Totum and selling 55ip, TIFIN loads up on capital.
Their departure adds weight to the prospect of an outright sale, says Trout.
"There's been a lot of turnover at Apex over the last few year and one has to wonder if [CEO] Bill Capuzzi and the Peak6 team may be looking for an exit," he says.
Adding up
Apex has continued to add new clients, as it bids to reduce its reliance on just three major sources of revenue that brought in 36% of its 2020 total revenues.
In the first half of the year it added 28 new clients, to a base of roughly 200, compared with 33 in all of 2020, according to a June release.
The company's current clients include RIA software vendor Altruist, retail trading application M1 Finance and robo-advisor Betterment, which uses it solely for clearing.
Apex also acquired two firms in the last two years.
On Sept. 15 it acquired the Silver Management Group of Companies, which sells cost basis and tax reporting software, and in September 2019 it bought the Electronic Transaction Clearing company, a brokerage and clearing company focused on hedge funds.
SPAC smacked
Northern Star ll's agreement with Apex is one of several SPAC deals to fall through this year.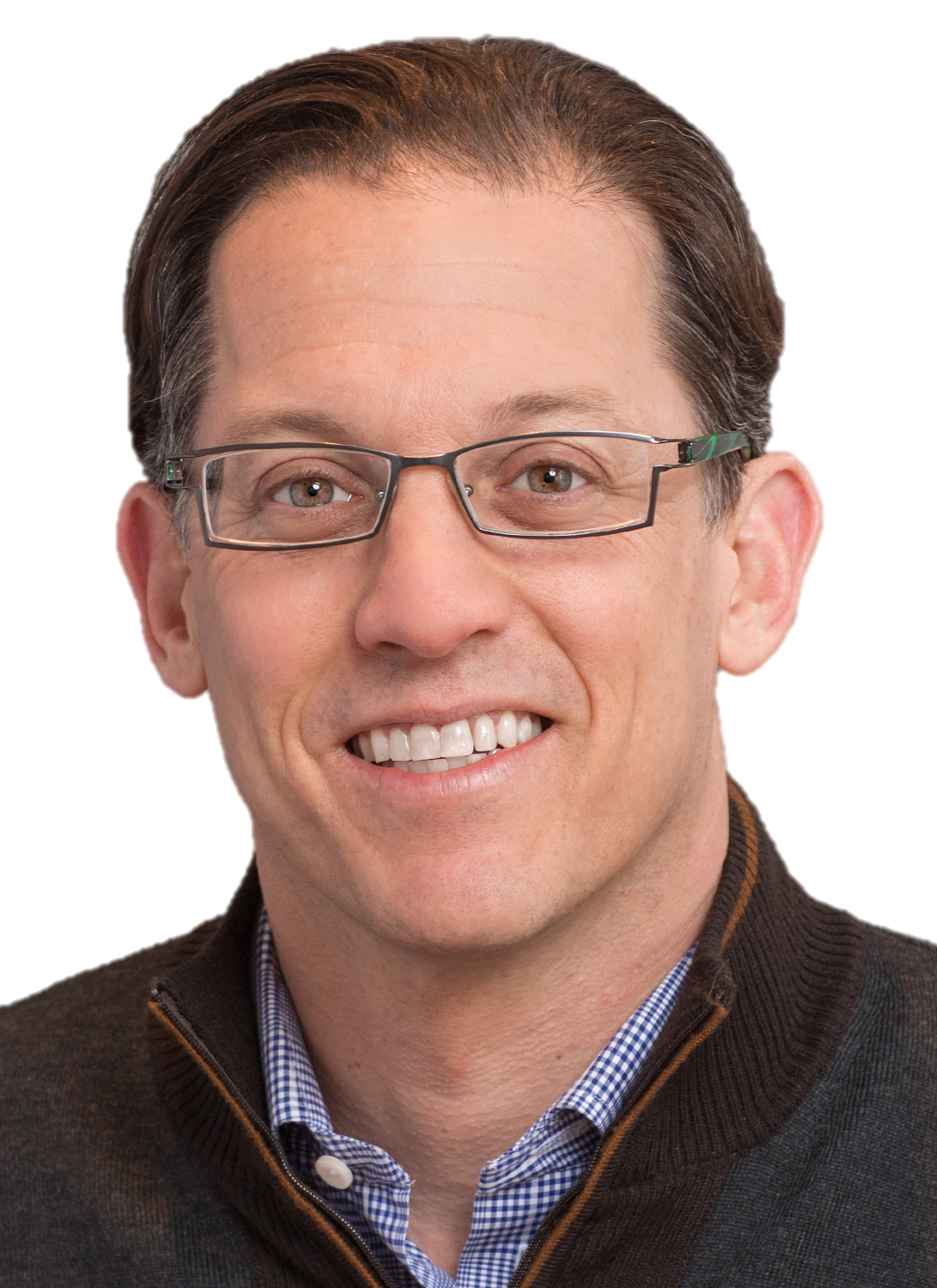 At least eight SPACs have been cancelled in the fourth quarter of the year. In the third quarter, seven deals collapsed, while none did in the second quarter, and just one collapsed in the first quarter, according to SPAC Research.
In 2020, only seven deals failed, according to the research company.
"Structurally the SPAC market is under a lot of pressure," says Sokolin.
"There was a ton of capital deployed into the space late last year and early this year ... [but] the entire market has been discounting SPACs pretty heavily given some particular performance problems.
"Some have done okay, like SoFi, going from $10 to $15, but others like MoneyLion have collapsed from $10 to below $4," he explains.
Both SPAC deal volume and SPAC performance have also declined.
In the first quarter of 2021, 317 SPAC IPOs made it to the finish line, but by the third quarter just 111 did so, according to Pitchbook data.
Companies that went public through SPAC mergers between January 2019 and June 2020 also underperformed the Nasdaq index by 64 percentage points up to Nov. 1, 2021, according to The Economist.
New SEC rules
Gensler also recently floated several potential new SPAC rules, including tougher disclosure requirements, which could dampen SPAC interest further, according to Sonneberg.
"[There's] no doubt that upped regulation and enforcement will have a chilling effect on SPAC activity," he explains.
Some 121 SPAC deals remain in motion, today, down from 150 at the beginning of the third quarter, inclusive of eight collapses, SPAC Research founder Ben Kwasnick told Axios, Dec. 11.
"One has to have the stomach for the almost Wild West nature of SPACs to not only be an investor, but to be a company merging with a SPAC as well -- some realize that at the outset and some will jump off the wagon mid-ride," Sonneberg says.
---
---