Mike Durbin: Rohit's experience is at that intersection of fin+tech.
Brooke's Note: The "institutional" businesses of Schwab, $3.5 trillion, and Fidelity, $4.2 trillion, are not to the rest of the world institutional at all. They are better described as back office support of largely independent financial advisors that serve very non-institutional investors -- namely retail investors. Both behemoths have their advantages. Schwab Advisor Services is pretty much a pure RIA custody play, which hits a bulls eye in terms of where the puck keeps going and going. But Fidelity Institutional is a little bigger and has a big franchise with independent broker-dealers, which -- guided properly and digitally improved -- could blossom. If small ugly-duckling IBDs can gain greater parity with RIAs for efficiency, fiduciary staying power and profitability then Fidelity Institutional will further blossom. Now much of that challenge falls to Rohit Mahna who is being handed the keys to the technology system and a direct line of communication to Mike Durbin. Mahna saw it all at Salesforce presumably and he comes to Fidelity when it's expressing openness to a future based on a new paradigm. It's a monumental challenge he faces but the rewards will be commensurate if he can hit the mark.
Fidelity Institutional made a big poach of a senior executive that many RIAs know well because he spent the last decade as the face of a mainstream Silicon Valley software giant that, for a time, owned the RIA software market.
The $4.2-trillion clearing and custody unit of the Boston giant today (Dec. 14) named Rohit Mahna as head of client growth -- a new title leading the Client Relationship Group, comprised of sales and relationship management teams.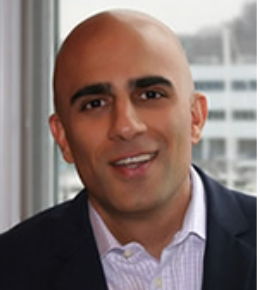 Mahna, 44, was a frequent attendee at technology conferences and the like, representing Salesforce for RIAs. "I am excited to work with Fidelity Institutional's clients to help them map their future and grow their businesses,"he said in a statement.
"Wow – that is a BIG job Rohit got," says Timothy Welsh, president of Nexus Strategy in an email. "Fidelity must be keen to shake things up, if they go to there to bring in an outsider."
Welsh says Fidelity is a larger bureaucracy and will test all of Mahna's considerable skills.
"Rohit is an eloquent corporate tech-dude, articulate and smart. He could run wild at Salesforce in a new vertical."
Welsh adds that it will be interesting to see how Mahna does in Fidelity's very different culture where running wild is not a thing.
Fidelity sandbox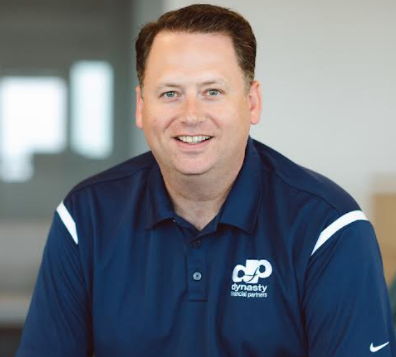 In that regard, Mahna's hiring reflects Fidelity's desire to keep pace in an era of accelerating change, according to Mike Durbin, president of Fidelity Institutional in response to an RIABiz query.
"Advisors have seen the technology and wealth management industries increasingly intersect and they know that they need to stay ahead of that curve in order to continue to serve their clients well," he says.
"Those advisors that are growing are doing so much more than just 'managing the money' – they are helping their clients think through financial planning, achieving peace of mind, and fulfillment.
Indeed, Mahna will succeed at Fidelity if he can think outside the box, according to Shirl Penney, CEO of Dynasty Financial Partners.
"My guess is Mike Durbin was thinking outside of the traditional box when recruiting Rohit," he says.
"One of the many things Salesforce got right was building interoperability among varying providers in a way that worked economically for many leveraging their system.
"It will be interesting to see if he can help in similar ways more of the independent wealth participants win together in the Fidelity sandbox," says Penney.
Not an RIA guy
Mahna, like Mirchandani, will report to Durbin, who oversees 13,500 clients, including wealth management firms and institutions. It administers $4.2 trillion in assets and manages $1 trillion in discretionary assets. See: No BS' Mike Durbin leapfrogs up the Fidelity Investments ladder but can he serve RIAs, eMoney and Abby?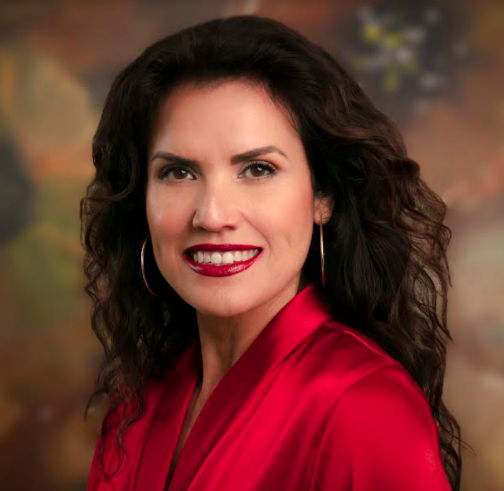 "Rohit's experience at that intersection of fin+tech – and Fidelity's focus for the past several years of investing heavily in solutions that will meet those clients' needs – are how we will play a key role in helping our advisors prepare their firms for the future and grow their businesses," Durbin says.
Mahna joined Salesforce in 2011 from IBM as director financial services industry solutions.
He is departing after receiving a giant promotion in February to Global Head Industry Advisors. In that role, he led all of its global industry experts across Financial Services, HLS, Retail/CG, Manufacturing and Telcom/Media.
Though Mahna oversaw the CRM sold to RIAs, his emphasis was elsewhere, says Welsh in the email.
"Rohit was NOT an RIA guy – that was his underling Steve Mooney. Rohit was financial services, mostly banks and wires, so he has very little domain knowledge in the fiduciary space."
Prescient move
Yet Mahna may be the right choice, says Cecile Munoz, CEO of US Executive Search of Los Angeles.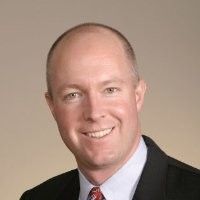 "Fidelity is emerging as true tech platform company, whose offering happens to be investment advice and products," she says.
"They have always been cutting-edge, disruptive without worrying too much about some broken glass. This is a prescient move on their part.
"As an industry, we must have tech-intuitive leadership at all levels. The race for scale, service, and advisor engagement is on the digital highway. We must start integrating such thought leaders in our ranks or risk being cannibalized by them," she added.
Salesforce has ups and downs in the RIA business. It hit a pinnacle around 2010-2012 when Schwab Advisor Services made it the hub of it vaunted Schwab Intelligent Integration.
Fidelity and TD Ameritrade followed making it integral to WealthCentral and Veo. The key was its open API system that allowed it to be a hub for disparate applications.
Fading promise
Yet Salesforce's early supernova of promise among RIAs faded when Schwab, TDA, Orion and others found other ways to integrate and de-emphasized it.
Salesforce proved to be too expensive and off-the-shelf for the mass of RIAs, Welsh says.
"Salesforce, while useful, is soooooo expensive and big and demanding that it doesn't work for most RIA firms, unless you have a $1 million annual budget to spend on it and customize it to your internal tech ecosystem.
"That makes it only viable for about 500 RIA firms as we have learned."
That fade from ultra-promise, however, is not to be correlated with Mahna, says John Rourke, founder of Wealthbox, an RIA CRM that competes with Salesforce. See: Salesforce's slew of new advisor-focused CRM upgrades gets slammed, while a rival CEO says fresh changes won't 'slow the stampede' of RIAs fleeing the San Francisco giant
"I wouldn't connect Salesforce CRM's mixed success in the RIA space with Rohit Mahna's new role at Fidelity," he says.
"From what I've seen he's presented Salesforce very well, with professionalism and polish, notwithstanding some product challenges in the RIA space. I'd expect the same professionalism and industry knowledge to continue at Fidelity, where Wealthbox is a partner and has great relationships through the ranks.
"I'd expect he'll hit the ground running at Fidelity to advance the many integrated technology choices to the benefit of their advisor community."
---
Related Moves
January 23, 2021 – 2:02 AM
---
March 13, 2020 – 10:36 PM
---
---
---