Ric Edelman: I am carefully curating my sponsors.
Brooke's Note: I am not entirely sure what is going on here. At its peak, "The Ric Edelman Show" commanded a two-hour slot in 85 markets. Now its primary replacement show is one hour in 75 markets and does not include Ric himself. But Ric will be back in half of his old two-hour slot in 25 markets under a fancier, more podcastier brand ("The Truth About Your Future"). Its topics will be different, and he promises to morph more into a new role as futurologist. Yet, each show format promises to cover retirement, and both have the same sponsor, Edelman Financial Engines (EFE). Where I get particularly confused is that the new EFE-owned show hosted by Jean Chatzky and Soledad O'Brien is going to help the little guy left out by Wall Street. Ric is moving upmarket. Yet Ric seems, to me, to have the gift of relating to people at all strata of society and Jean and Soledad seem frankly to exude upmarket polish. I figured the real story would become apparent when Ric started answering listener calls. Inevitably, his old listeners will seek him out as a breakaway radio host. For now, he says he hasn't decided whether he'll accept such calls. He has, however, decided that he's not sending referrals to EFE, though it's unclear why. (Jadedly, I thought that was the whole point of ruining a Saturday.) He is still its largest individual shareholder. Winding down from your RIA is a complicated business.
Edelman Financial Engines (EFE) will soon sponsor two radio shows, often back-to-back on the same station, but without the primary perk from being on air -- referrals. See: Considering hosting a radio show? The SEC may tune in.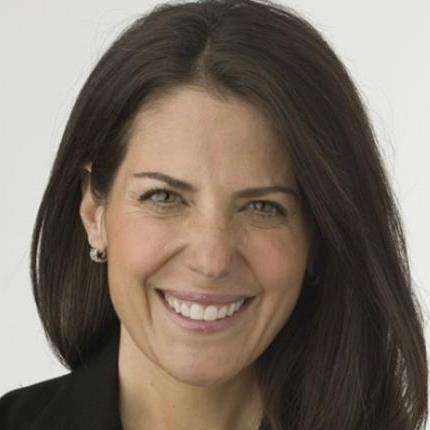 The Mountain View Calif., 401(k) robo-advisor and national RIA, managing about $260 billion, will fill the air time vacated by The Ric Edelman Show with a show it owns, hosted by Jean Chatzky and Soledad O'Brien, two polished media figures.
It will also be available to listeners through podcast platforms such as Apple and Spotify.
Ric Edelman will fly solo with separate show, "The Truth About Your Future," to leverage "his own personal brand in a familiar yet successful medium for him," says Kirsten Plonner, former president of FiComm Partners and strategic communications instructor at Columbia University.
Plonner expects the show to appeal to many of the same listeners and followers he's had in the past.
One clear difference between the shows is the economics. Edelman's "The Truth About Your Future" show will not aggregate leads and send them along to the RIA bearing his name, where he is the largest shareholder.
"The shows are separate and there are no referral arrangements between the two radio shows. Our main goal is financial education and generating important conversations about the big events in life and how they impact our wealth goals," says Jason Van de Loo, executive vice president and head of wealth planning at Edelman Financial Engines regarding the two shows.
"While lead generation is an added benefit, this is more about communicating broadly with our current and potential clients on a weekly basis," Van de Loo says.
The new Edelman-hosted show has an important wrinkle -- he will endorse advertisers, an unusual step for an educational show.
"I am carefully curating my sponsors, accepting only those who offer products and services that my wife and I endorse," Edelman says.
"EFE is a sponsor of my new media company, along with others. All my sponsors will get exposure from my various activities, including my radio show, podcast, videocast, newsletter, live and virtual events, master classes, and more.
Educating RIAs
Plonner says Edelman Financial Engines will reap publicity from the sponsorship attention.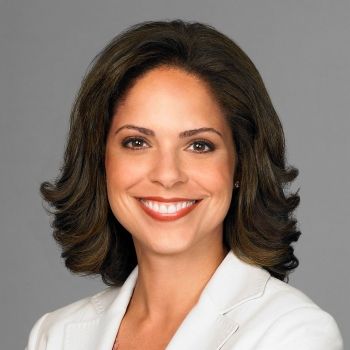 "In the meantime, Edelman Financial Engines may be able to capture some halo effect (and continuity) afforded by Ric's personal brand simply by being a sponsor," she explains.
"Ric can use the sponsorship dollars to elevate and produce his show to his (and his previous audience's) standards."
His press release touts discussing new investment opportunities -- including advances in technology, medicine, and science -- which is definitely more appropriate for an experienced investor, but perhaps too complex for a novice, she says.
Edelman also intends to educate RIAs, according to his release.
"He will most likely be bridging the gap between institutional and savvy investor audiences."There are no referrals with either show - though Edelman Financial Engines is a sponsor of both shows and certainly hoping to gain attention and ultimately leads," says Plonner.
Van de Loo says the planners are equipped to educate clients on digital assets. "For clients who are looking for additional exposure, our team would be ready to educate and help."
In contrast, O'Brien says in a release their goal is to "create a must-listen series that is relevant to all audiences, including those that have historically been overlooked by Wall Street."
"Edelman Financial Engines has always understood the needs and concerns of people across all life stages and with various levels of wealth, and I'm eager to bring my own experiences to help facilitate the conversations listeners want to hear," she adds.
Little in common
Edelman's show, sponsored by Edelman Financial Engines, will be called "The Truth About Your Future." It begins airing Jan. 1 on 25 of the same networks in back-to-back broadcasts as the new one-hour program titled "Everyday Wealth."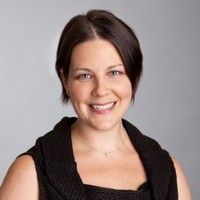 It will also begin airing Jan.1, every weekend in 75 markets across the country, including New York, Boston, Chicago and Los Angeles.
On the surface, the subject matter of the two EFE-sponsored shows seems to overlap.
The Chatzky show covers money management, generational planning, retirement income and tax-efficient investment strategies, according to the company.
Edelman's show covers longevity, retirement security, exponential technologies, digital assets and health & wellness.
Yet Edelman bristles at the suggestion the two shows are similar. "I do not see any confusion, as there is nothing like my show," he said.
"The two shows have little in common. Different hosts, different subjects, different content, different format. I'm looking forward to launching my new show."
The shows may strive for segmentation, Plonner says..
"It appears that Ric will appeal to more experienced, HNW investors who are more knowledgeable about investing than the average bear.
"His press release touts discussing new investment opportunities -- including advances in technology, medicine, and science -- which is definitely more appropriate for an experienced investor, but perhaps too complex for a novice."
Solid strategy
Van de Loo says the shows will be distinct.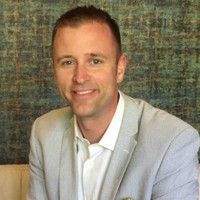 "While Ric's show will focus on topics such as longevity, retirement security, exponential technologies and digital assets, 'Everyday Wealth' will cover broader wealth planning issues such as money management, generational planning, retirement income and tax-efficient investment strategies."
Launching the two shows back-to-back is good media strategy, Plonner says.
"It may be an attempt to capture or attract more diversified audience(s) during a prime day-part.
"Also, it will be interesting to see if Ric and Edelman Financial Engines' show topics will ever dovetail -- both tackling the same issue but for different audiences," she says.
Van de Loo adds that O'Brien's and Chatzky's show will also include the voice of a Financial Engines licensed financial planner to help listeners "translate advice into action."
When asked if he would take phone calls from listeners, which has been a mainstay of his previous show, Edelman says he is undecided. He also maintains that his show will appeal to listeners of all ages.
"My new radio show debuts in 25 markets, and we expect to be adding affiliates throughout 2022," he says.
"My previous show was two hours, but some markets aired only the first hour. In the two-hour markets, my new show will air in the first hour and EFE's new show will air in the second hour. In the markets that aired only the first hour, those stations will air the EFE show," Edelman explains.
Parlaying leads
Radio shows have surprising reach across demographics. Among Gen Xers (35 to 54), radio draws an estimated 80.5 million listeners a month or about 97% of that audience. Another 71.6 million monthly listeners, or 95% of the cohort, are drawn from millennials (18-34).
Ric Edelman was among the was most successful hosts in history in terms of parlaying leads. Edelman Financial Engines will be "continuing the legacy of The Ric Edelman Show," it states in a release.
Radio hosts from Adam Bold at Mutual Fund Store to Peter Mallouk at Creative Planning and Scott Hanson at Hanson McLain have built big or even giant RIAs with the referrals flowing from their radio shows.
Edelman announced this past summer that he was leaving the firm he founded 36 years ago. See: Ric Edelman removes a major impediment to his firm's future growth--himself--the last act in a 36-year career that will leave Edelman Financial Engines to fend for itself
"The fact that Edelman Financial Engines is launching a mainstream personal finance show with a mass appeal is a reflection of their business goals and trajectory. They're featuring their own financial planners on the show, most likely in a direct appeal to more mainstream investors to capture new clients and dollars," he said.
---
---
---
alex
February 14, 2022 — 9:35 PM
have listened to the new show on koa out of denver. for some reason they are not running ric's new show anywhere in the market, as to show conten; wow,it is slow paced and BORING. it's like reading articles on aarp.com, if u catch my drift.
John S Sweda
February 21, 2022 — 5:31 PM
The new "Everyday Wealth" radio show is like "Investing 101" or "Personal Finance 101". It is really, really basic and not very interesting for me. Ric's old show was informative and entertaining and ran for 30 years.
Jeff Spears
December 13, 2021 — 10:21 PM
Sounds like Edelman want his cake. The listeners will decide what they want to eat. Turn of the mikes…