Kristin Lemkau: We are still nascent in providing video and phone-based advice to clients who prefer to be served that way all the time.
Brooke's Note: How far can a great upmarket brand get extended downmarket? JPMorgan is endeavoring to find out. It has already pushed the whitest shoe brand far out onto the curve to retail stock brokers that have at times misbehaved. See: The New York Times exposes JPMorgan's brokers, yet again. It also has a robo-advisor. Now it's creating a call center RIA in Phoenix under its own brand that will again push the envelope on its brand extension mandate. Having an RIA to compete with its stockbrokers sounds like a solid move. Using Vanguard's former call center chief to get it off the ground also sounds sensible. But Vanguard didn't have a secret formula. The Malvern mammoth zoomed to $250 billion of assets by offering radically inexpensive wealth management services and making its fees transparent and simple. JPMorgan, on the other hand, is acting like, well, JPMorgan when it comes to pricing, thus far. The fee for advice is yet to be disclosed and how much investors will be steered to JPMorgan products is looking like power steering based on a couple of the highest chutzpah statements I have ever seen in an ADV: "As a general matter, J.P. Morgan prefers J.P. Morgan managed strategies," the ADV states. It then, transparently I suppose, defines "prefers." "J.P. Morgan expects the proportion of J.P. Morgan managed strategies will be high (in fact, up to 100 percent)." Vanguard does not necessarily wear a halo. It also guides all assets to its index funds and ETFs, but needless to say, the most expensive Vanguard funds are cheap. Vanguard is about to add more expensive Vanguard active funds to the mix. No doubt JPMorgan is taking note.
J.P. Morgan U.S. Wealth Management has filed with the Securities and Exchange Commission (SEC) to become an RIA as it pursues the mass market with telephone and Zoom calls.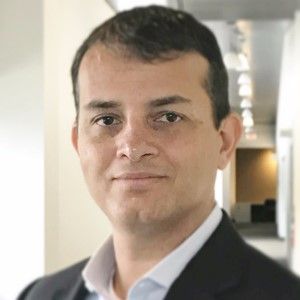 JPMorgan Chase & Co.'s Corporate and Consumer Business, with $500 billion in assets under supervision, made its intent official with a Nov. 1 ADV filing. Investors must bring a minimum of $25,000, according to the filing.
"Boaz is an important hire for us to deliver on our growth strategy," Kristin Lemkau, CEO of U.S. Wealth Management at JPMorgan Chase said at the time.
"Boaz is a proven leader, an exceptional thinker and innovator. He will be a great addition to our leadership team."
Product heavy
The paperwork laid out some of J.P. Morgan's strategy for closing the big gap between its robo-advisor, You Invest, and its 4,000 stockbrokers in 3,500 branches and 21 offices.
JPMorgan Chase CEO Jamie Dimon threw shade in June onto his company's "You Invest" platform of robo-advice and self-direction.
"'You Invest' has garnered about $50 billion in assets, despite the fact that "we don't even think it's a very good product yet," he said according to the CNBC report.
Though the SEC ADV lists the fee at zero, a J.P. Morgan spokeswoman says the service will have a fee for certain, but it has yet to be determined.
The RIA is being filed as a "wrap fee" of J.P. Morgan Securities LLC, and indeed, it'll be loaded with JPMorgan proprietary products, according to the ADV.
"As a general matter, J.P. Morgan prefers J.P. Morgan managed strategies," it states.
"J.P. Morgan expects the proportion of J.P. Morgan managed strategies will be high (in fact, up to 100 percent) in strategies such as, for example, cash and high-quality fixed income, subject to applicable law and any account-specific considerations.
"J.P. Morgan may allocate a significant portion of the assets in the Program to J.P. Morgan Funds."
Ultimate conflict
The fact that JPMorgan is launching an RIA is a plus but how it's being structured is concerning, says Peter Mallouk, CEO of Creative Planning, a Leawood, Kan, national RIA that added tens of billions of new assets organically and by acquisition in 2021.
"I think any brokerage who adds an RIA, I consider positive. I think it's fantastic," he says. "I think these things are positive."
Yet his sanguine view comes with a big caveat. "I also struggle with [fiduciary] advisors who have proprietary products. The ultimate conflict with a client is to have a product that you're recommending."
The pilot phase of the call/video-center RIA will initially staff 100 Investment Adviser Representatives (IARs) in Phoenix.
"We have exceptional advisors in our branches and offices, but we are still nascent in providing video and phone-based advice to clients who prefer to be served that way all the time," said Lemkau in an Aug. 2020 release.
Vanguard lite
For now, this innovation will adhere tightly to the Vanguard script.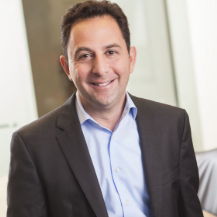 The first J.P. Morgan office will be located in Phoenix where Vanguard has most of its call centers and will even use a strikingly similar name: J.P. Morgan Personal Advisors Program.
Like Vanguard's Personal Advisor Services, which is nearing $250 billion in AUM after being founded in 2015, J.P. Morgan's service will bolster revenues substantially by favoring its own asset manager's products.
One big draw of Vanguard's RIA is its low 30-basis-point fee -- excluding underlying asset management fees. Those underlying fees may be set for a big jump in high-net-worth accounts as the company adds active investment. See: After freemium-like beginnings, Vanguard Group is priming its $243-billion RIA as a profit engine with high-octane, higher risk, higher-margin proprietary funds, tempered by an 'opt-in' for investors
Before Vanguard, Lahovitsky worked in strategy, operations and managed-account platforms roles at UBS, Citigroup, Genpact and Booz Allen. At Vanguard he was responsible for all Flagship financial advisors across the country and for directing strategic initiatives in digital channels.
His skills will be needed to scale up the offering quickly, according to the earlier release.
"J.P. Morgan plans to hire hundreds of advisors in several locations across the country in the next two years to assist clients remotely over video calls, telephone and other digital channels, if a client chooses this service," it states.
---
---
Brian Patrick Murphy
November 4, 2021 — 8:10 PM
Another interesting development, but again conflicted to the point of being a non-starter when fees are considered. World needs non-conflicted, holistic advice at-scale, but that's not the direction any of these players are intent on going. More opportunities for others.