Kaitlyn Caughlin: There is an opportunity for talented active managers to generate alpha in China's large, but inefficient, equity market.
Brooke's Note: It's hard to argue that investors with a decent time horizon -- maybe 10-plus years -- should not have a stake in China. It's an economic juggernaut that has grown like nothing ever seen and perhaps the Asian giant is just getting started. The fact that Vanguard is jumping to introduce a quality mutual fund with lower than market rate fees seems in keeping with the mission of putting investors first. Still, I have noticed people expressing some discomfort with Vanguard producing these higher-fee, alpha-seeking products seemingly one after another. If Vanguard's mission can be defended, it's harder to say its personality seems the same with so much emphasis on human skills -- of non-Vanguard managers -- in choosing what to invest in and when. We'd be critiquing them more harshly if they were sitting still. But Vanguard's greater aggression -- embracing more risk for more return for higher fees -- in the marketplace, including its own RIA, will take some getting used to from us, too.
Vanguard Group yesterday filed an initial registration statement with federal regulators to pave the way for its new Vanguard China Select Stock Fund, which will become the priciest offering, by far, in the quiver of its $260-billion RIA.
"There is an opportunity for talented active managers to generate alpha in China's large, but inefficient, equity market," said Kaitlyn Caughlin, head of Vanguard Portfolio Review Department in a release.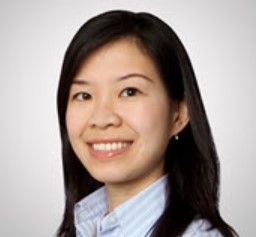 The Malvern, Pa. manager of $8.4 trillion is making the move with an eye to beating the indexes. It will have a secondary effect of broadening the selection of active funds for its in-house RIA, Vanguard Personal Advisor Services (VPAS).
The new China mutual fund will also be available to self-directed investors and through third-party RIAs.
"Despite everything -- trade wars, political tensions, slowing Chinese growth-- etc, etc -- capital keeps flowing in," says Jeffrey Young, an RIABiz China columnist and principal of DeepMacro, a macro-economic data service. He's also a former Salomon Brothers/Nikko Citigroup head of economic and market analysis for Japan.
"Oh and I forgot to mention COVID, which, if you recall, was supposed to prompt Western firms to leave China en masse," he says. "Overall, the world owns much less of China than I believe you would expect for a large country."
Beating indexes
Vanguard's RIA could also reap fatter revenues from the fund launch, expected sometime next year, once the U.S. Securities and Exchange Commission (SEC) signs off on the move.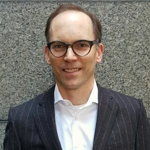 The China fund's expense ratios are set tentatively at 0.83% for Investor Shares and 0.73% for Admiral Shares, nearly double the expense ratios of the five active funds currently on tap for VPAS. See: Brandishing 'better outcomes' and 'outperformance,' Vanguard Group announced today its five new high-conviction funds are ready for the investors using its $259-billion RIA
China funds, in general, don't come cheap. The average expense ratio for competing funds in its niche is about 1.14%, making Vanguard's offering a price beater with fees about a third less. Franklin Templeton and Matthews Asia are major players in that space.
Indeed, China is a market where good active managers have beaten the indexes over the years, says Young. "Vanguard must have made a determination that these sources of alpha are likely to persist," he explained.
Vanguard defines alpha as the portion of the performance that goes higher than the MSCI China All Shares Index. Their index was down 8.17% year-to-date as of Oct. 29.
But for the past three years it has annual returns of 16.05% and 10.11% for five years, according to MSCI.
Investors in general are under-invested in China and playing catch-up, according to Young. See: Imperfect social distancing efforts may suffice to save the U.S. economy -- and our 401(k) accounts, says hard data from China's bout with COVID-19
Time to buy
All the craziness in China may be just what the doctor ordered for investors, says Winnie Chwang, co-manager of the Matthews China Fund; lead manager, Matthews China Small Companies Fund in a Barron's Q&A published Nov. 22.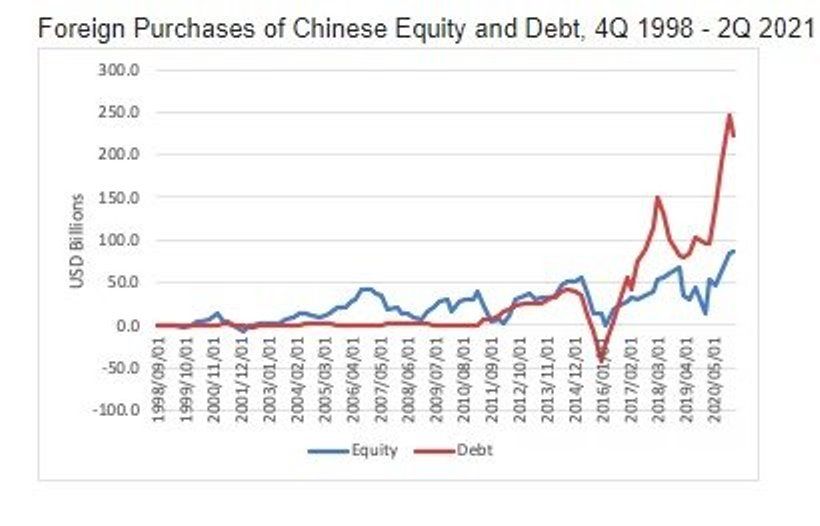 "It always makes the most sense to buy China during a period of confusion and uncertainty, especially when the earnings stream is going to be changing for the better," she said.
"China is keen to meet its goals toward lower emissions over the long term. Higher environmental standards have discouraged new production capacity in many parts of its materials complex, such as steel, fabrics, and industrial chemicals," she added in the Q&A.
"In the third-quarter results, we're seeing some raw-material inflation pressures start to show up for users of these materials. Longer term, that is something we have to monitor. China doesn't want to up the dial on producing more, due to its longer-term climate goals, so that supply-side dynamic isn't going to go away."
Enduring merit
When asked whether the decision to enter China next year is in itself an act of active management -- namely a big market-timing call, Vanguard Spokesman Freddy Martino said Vanguard "avoids" such short-term returns considerations.
"Vanguard takes a thoughtful and measured approach to product development," he responds. "We avoid introducing new products based on market returns. In order for us to consider launching a new product, it must have enduring investment merit throughout market cycles."
Vanguard made the call last April to abandon its Shanghai-based, 30-employee effort to market mutual funds to the Chinese. Instead, it's on its joint venture with Ant Group Co. to keep a China toehold. See: Vanguard shifts Asia focus to China's vast mom-pop retail market
Vanguard explains its timing in the broadest of strokes.
"China is a significant and growing portion of the global equity market, representing the second largest nation by GDP output and the third largest country by market capitalization," its release states.
"With the China Select Stock Fund, Vanguard seeks to provide risk-tolerant investors with a targeted approach to exposure in the region."
Vanguard insists it is farming out its China investment management wholesale to experts -- Wellington Management Company LLP and Baillie Gifford Overseas Ltd.
"Vanguard has continued to enhance its active equity lineup by partnering with top-tier external investment advisors who provide access to sound investment strategies and expert portfolio manager talent," said Caughlin in the release.
Correction: A previous version of this article said that the addition of the China fund grew the selection of Vanguard active funds in its RIA, VPAS, to six from five. In fact, the RIA has always had access to invest in all Vanguard active funds.
---
---
---
---