Dana D'Auria: 'Every basis point counts.'
Brooke's Note: Envestnet filed for its ETFs with the SEC quietly and with an air of utilitarian resolve to simply shave a basis point or two, a keyboard click and tax ramifications in the bargain. Yet I can't help wonder if it didn't also put chocolate and peanut butter together for financial advisors. What's being sold is an ETF that delivers a core-and-explore portfolio as its holding. Putting active and passive in a portfolio in the same ETF might seem indecisive, but what if it's not at all? It could be more like putting conditioner and shampoo in the same bottle. That worked out fine for Pantene and a few others. The trick is to have somebody comfortable in the realm of best-of-all-worlds for the launch. Envestnet hired Dana D'Auria as CIO about a year ago because of her success at a TAMP expert in factor investing at Symmetry. Yes, 'factors' are an investing area neither active nor passive. Yes, she is overseeing this launch. And yes, the Envestnet SEC filing says it will use factors research in these ETFs. By the way, Morningstar's Jeffrey Ptak points out this approach has been used, sort of, in target-date funds. That experiment worked out. Perhaps this will, too.
Envestnet filed with the Securities and Exchange Commission (SEC) to launch its first ETFs in a first-ever category that thrives in other investment vehicles -- both passive and active.
The Chicago outsourcer is asking for the SEC's blessing to list four exchange traded funds that deliver "core-and-explore" portfolios -- in an "optimal chassis," according to Envestnet co-chief investment officer Dana D'Auria.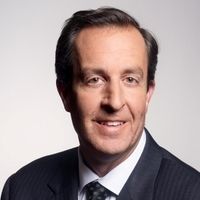 "Envestnet|PMC already has a robust asset management business with more than $20 billion under management or advisement in models, direct indexing SMAs and open end mutual funds," she says.
"ETFs are a natural extension for us as we continue to build out that business."
Asked why it took until 2021 to go the ETF route, D'Auria cites an accumulation of factors.
"ETFs are a crucial building block for model management as we move forward in an environment where every basis point counts," she says by email.
"We believe the market has spoken and exchange traded funds are an optimal chassis for delivering packaged investment solutions. Tax and cost efficiencies are increasingly important to advisors."
Big leap
Envestnet hired D'Auria 14 months ago and the release mentions her previous experience at Symmetry Partners, where she oversaw the firm's multi-factor family of funds. See: How an ex-DFA exec created Symmetry in three years and why he's phasing out DFA funds for factor ETFs
Envestnet's active and passive ETFs are named Envestnet ActivePassive Core Bond; ActivePassive Intermediate Municipal Bond; ActivePassive International Equity and ActivePassive US Equity.
The ETF launch would represent a big leap for Envestnet from a category it distributes to one where it also makes the product. It may also innovate the ETF category in the process, according to Jeffrey Ptak, chief ratings officer at Morningstar.
"You don't usually see a single fund combining active and indexed strategies, no," he says. "Some target-date or target-risk funds might do this, but it's not commonplace. I'm not aware of any ETFs that combine active and index."
Core and explore
Envestnet may be in a particularly good position to use such versatile ETFs because it allows them to do what it already does, except with a higher degree of simplicity, efficiency and tax optimization.
"It's not at all unusual for models to couple active and passive strategies in some fashion; it's 'core-and-explore' by another name," Ptak says.
"It would seem to be a way for them to economize and simplify what they're delivering and gain tax efficiency compared to a scenario where they have to maintain many more sleeves in a model, with all of the attendant costs and inefficiencies."
The SEC filing is preliminary and does not specify fees and it doesn't place limits on what percentage of the assets are allocated to active or passive.
"The ratio of the Fund's investment portfolio that is actively versus passively managed is expected to shift over time as economic conditions change and the available information about the asset classes in which the Fund invests evolves," the filing reads.
Expanding arena
Yet, the ETFs may charge substantial fees, says Scott MacKillop, CEO of FirstAscent Asset Management.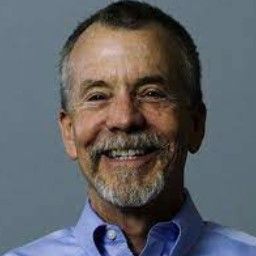 "Envestnet has had a couple of active/passive mutual funds for maybe 10 years now," he says. "Their diversified equity fund has an expense ratio of .98% (.71% for the institutional share class) and their fixed-income fund has an expense ratio of .86% (.61% for institutional share class).
"You would expect their ETFs to have somewhat lower expenses." he adds.
Yes, the ETFs build on the mutual funds, D'Auria says.
"Our QRG group runs one equity and one fixed-income, open-end mutual fund that they are probably referencing," she says. "We think those are great strategies but see an opportunity to expand into the ETF arena."
The investment management of the funds will be done by some of Envestnet's top investing brass -- including Envestnet chief investment strategist Tim Clift and co-founder and chief investment officer Brandon Thomas.
Other portfolio managers include Janis Zvingelis, Greg Classen and Tim Murphy and the SEC filing also notes that third-party subadvisors will be used active management with Envestnet self-managing the indexed and 'smart beta' sleeves of each of these ETFs.
Though jumping from distribution of ETFs to making them has the markings of channel conflict, Envestnet likely won't encounter much friction, MacKillop adds.
"I'm guessing Envestnet saw a niche and an opportunity to make some money that didn't pose much of an issue in terms of channel conflict, and they went forward with it," he says.
"I think they have been pretty good about not promoting their own offerings over the offerings of other asset management firms. They have been content to compete on the merits, and that is what I think they are doing again in this case."
Despite the seemingly big and unprecedented task of putting so much manager discretion into an ETF, Envestnet expects the SEC to go along with the request, according to one fund expert who asked not to be named to speak candidly.
"I wouldn't expect them to run into any roadblocks with the SEC. They'd just need to clearly disclose that they implement with active-and-index, and they should be good."
---
Related Moves
---
---
November 10, 2020 – 2:45 AM
---
---
Mentioned in this article:
---
---
---
Brian Patrick Murphy
November 30, 2021 — 7:13 AM
Questions one would want answered for such a product are: a) what % of the ETF is active vs. passive, b) what are the passive elements benchmarked against (and probably the entire fund), c) what's the expense ratio. From that one could determine whether it's worthwhile to pay for the bundle, or break those pieces apart and have them offered separately. So, if the Equity fund is vs. Russell 3000 and 90% passive at 0.60% expense ratio one could proxy that with 90% Vanguard Index fund (0.05% or less fee) and the effective cost of the 10% active component balloons up to an effective cost of 5.5% annually!
Brooke Southall
November 30, 2021 — 7:26 AM
Good questions and I added a couple of lines that help answer them above the sub-head "Expanding Arena"