Vlad Tenev: Investing isn't a game, but must it be grim and difficult to understand?
Brooke's Note: Cognitive dissonance occurs to a person who voluntarily engages in physically or ethically unsavory activities to achieve a goal. The person often then stresses the desirability of the goal to reduce their mental distress over the disconnect. Robinhood CEO Vlad Tenev continues to stress the desirability of having young investors become owners of stocks and cryptocurrencies. When any questions are asked about what tactics his firm uses to achieve that overarching objective, he largely cites the objective of investing "democratization." The list of ways Robinhood hazards disconnect with its own investors includes: the way it takes a financial cut out of order-flow sight, the lack of a safety net if stuff goes wrong (like a deadly hack), the encouragement [by lack of discouragement] to buy stocks based on "meme" value and the electronic alchemy that stokes endorphins and encourages trades based on that sugar high. There are rationalizations if not economic arguments that reasonable people could disagree upon when it comes to the ethics of each factor. [Endorphins are everywhere in investing and trading.] But the stock market that has for so long been Robinhood's friend may be having a heart-to-heart with the upstart that could compel change like nothing else.
Robinhood Markets Inc. saw its shares tumble for the seventh straight day -- and sixth straight low -- and now trades about 26% below its IPO price of $38 as the pressure to pick a lane rises and a decision to do so has yet to become apparent.
Observers say Robinhood is suffering from a bigger Looking Glass problem -- not knowing which way is up on putting customers' interests first.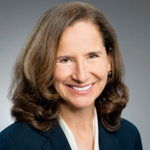 "The regulatory verdicts have been clear in suggesting Robinhood's practices aren't always in their clients' best interests," wrote The Motley Fool's Anthony Di Pizio today in a column.
"Yet if the platform is forced to change to suit new rules, it might no longer attract its coveted younger audience," he added.
Robinhood CEO Vlad Tenev offered a blanket response to such crticism on Sept.16, in a scathing Wall Street Journal op-ed column.
"People who had been left behind by Wall Street started investing and creating wealth like never before," he wrote about his site.
"But now market gadflies, academics, and out-of-touch investors are attacking commission-free, no-minimum brokerages, potentially limiting access to capital markets."
Meme stocks
Investors apparently aren't seeing it that way.
The Menlo Park, Calif. company's stock (HOOD), now at $27.65, is caught in a major downdraft affecting the broader meme stock sector that Robinhood investors are often credited with creating.
So-called meme stocks are created when a company's shares catch fire with individual investors on social media platforms such as Reddit and quickly skyrocket in price.
Robinhood hit a 52-week high of $85 on Aug. 4 and closed that day at $70.39.
The company was forced to clean up a regulatory mess on the eve of its IPO in July. It paid a $57 million FINRA fine -- the largest in its history -- on top of ordering $12.6 million in reimbursements to aggrieved clients for "systemic supervisory failures." See: Checking pre-IPO boxes, Robinhood makes quick work of FINRA with $70-million settlement but minefield of less sympathetic investigators and litigants lies ahead
Regulatory concern
The trading platform has repeatedly run afoul of regulators largely because of its Silicon Valley mindset to "break things" now and "fix them later," Jessica Hopper, head of FINRA's department of enforcement, said at the time.
Di Pizio identifies at least four regulatory issues for Robinhood starting with its reliance on payment for order flow for revenues and electronic gamifying of investments to deliver the endorphins experience some investors seek.
The federal Securities and Exchange Commission (SEC) and state regulators are openly expressing concern about both.
Robinhood is not an RIA, but even as a broker it is obligated to meet a standard of reasonable care that may not always seem apparent.
Beside legal entanglements, federal regulators are also looking into Robinhood's core business model.
'It' factor
Robinhood has been a favored trading platform for young, inexperienced investors because of its zero-commission trades through a phone app that has been likened to a video game. It was singularly credited for big swings in Gamestop (GME) and AMC Entertainment (AMC) earlier this year.
GameStop hit a 52 week high of $483, from a low of $12.14 and was down today $33.65 or 13.59% to $213.90. AMC also saw a sharp swing from a 52-week low of $1.91 to a high of $72.62 before losing ground. It close today down $2.08, or 5.04% at $39.16.
Investors drove the price when they kibbutzed on the stocks on social media chat boards then zeroed in on shares because of some indefinable "it" factor. See: Robinhood tilts business model toward 'social media capital' with purchase of Say Technologies, which has a Reddit-like chat function and proxy software to execute rebellions
Tenev took issue with "gamifying" allegations in his WSJ column.
"We designed these features, many of which are common in our industry, to make it easier and more delightful for users to stay informed." he wrote. "Investing isn't a game, but must it be grim and difficult to understand?"
Robinhood shares closed at $41.95 that day then spiked to $46.88, before easing back.
Political rat
Robinhood may have an answer for its other bête noire--order flow issues--as well.
It's reportedly prepared to "internalize" market-making rather than outsourcing it to Citadel, Virtu and others and do the whole spread in-house. See: Robinhood's retort to SEC's threat to outlaw kickbacks from order flow is to in-source the trading operation and take more of the bid-ask spread
In his WSJ column, Tenev also says he smells a political rat in the SEC's push to do away with payment for order flow, which enables his firm to make trading free to all investors.
SEC Chairman Gary Gensler June 9 moved to probe payment for order flow to determine whether it conflicts with "best execution" for retail traders. He's also drawing scrutiny on Capitol Hill.
Tenev was called to testify before the House Financial Services Committee in February, and lawmakers zeroed in on payment for order flow.
"The democratization of markets threatens the existing order," he asserts in his column.
"New investors are trying to build stable financial futures and reverse the inequities that plague our society. One wonders whether the push to ban payment for order flow and overregulate modern design is about investor protection or really about control."
Hack threat
Robinhood also made about 40% of revenues from trading of Dogecoin -- a currency started as a joke. And then there's an issue of just what Robinhood can insure if it all goes to hell.
"Robinhood plainly states that in the event of a hack, they might not be able to insure against losses of their clients' now $22.2 billion in cryptocurrency assets, which the company holds in custody for them," Di Pizio writes.
The threat of a hack might concern investors less had one not just occurred.
Robinhood updated its investors most recently on its blog Nov. 16, saying the hack affected about five million email addresses, the full names for a different group of about two million people and several thousand phone numbers.
Charles Schwab & Co. also realizes significant revenues for order flow payments but its shares (SCHW) remain near record highs. See: Charles Schwab Corp. stock finally blasts past $80 starring the RIA custody unit's record $81 billion in net new assets
The stock is trading near its 52-week high of $84.49 on Oct. 26. It closed today at $82.94 up $1.02, or 1.25%. It hit a low of $48.51 in November a year ago.
---
Related Moves
---
January 6, 2022 – 10:33 PM
---
---
---
Galton
November 24, 2021 — 7:02 PM
How much did the ox actually weigh!?
Jeff Spears
November 24, 2021 — 11:52 AM
The company needs to invite two types into the management tent. An experienced Compliance professional and an RIA professional. I have some ideas.
Brian Murphy
November 24, 2021 — 8:58 PM
Seems Robinhood co-founders are finding that there is "no free lunch" in the investment industry. Their service isn't "free" to their clients and the "democratization" they boldly claim to be ushering in isn't free of conflict or regulatory scrutiny either. Payment for order flow should be either banned outright, or clearly charged to clients as commission on trade ticket...ie) a trade that crosses at $8.30 with .05 for order flow should be shown as $8.25 + $0.05 commission. This industry continues to be a cesspool of exploitation of the un-informed. Payment for order flow is only one way; mutual fund share classes are another. The "bring money over to our firm in exchange for a lower mortgage interest rate" game played by banks is still another. These bullshit shell-games should be stopped by the SEC before they become multi-billion dollar standard practices. Robinhood has been doing business for more than 5 years using the same business model...why does it take an billion $ ipo to get the SEC's attention?
Ron A Rhoades
November 24, 2021 — 11:01 PM
Under the duty of best execution, a broker (as agent of the customer) has a quasi-fiduciary (limited fiduciary) obligation, rather than a broad fiduciary duty applicable to the whole relationship. The same fiduciary principles apply - in this case, seek the very best execution for the client, under a duty of loyalty arising from the principal-agent nature of the relationship. It is troubling that, over several decades, the SEC has never stepped in and banned payment for order flow, which artificially inflates bid-ask spreads - thereby causing investors to pay larger amounts in transaction fees. Payment for order flow, which was popularized by Bernie Madoff's BD firm, should be banned. If banned, this would bring back commissions for trades. But the increased transparency would result in a competitive marketplace for customers of BDs, which would likely result in far less expense to investors. And it would remove one of the many unnecessary conflicts of interest that currently exist between BDs and their customers.
Knut A Rostad
November 26, 2021 — 11:27 PM
Thank you, Brooke, for bringing Robinhood into RIAs main view. Your piece is much needed. Only question is why Charle Munger's view is not heard more often. As Munger said in the WSJ, "I hate this luring of people into engaging in speculative orgies," Mr. Munger told The Wall Street Journal from his Los Angeles home. Robinhood "may call it investing, but that's all bullshit."