Doug Fritz: 'I don't make cold calls. I have no prospect list.'
Brooke's Note: A few years ago I took my East Coast niece to tour UC Santa Cruz. The next day, we had lunch with Santa Cruz-based Doug Fritz at a brew pub with a canteen truck outside. Doug told me he had a grand scheme and would share it with me the next time we got together. Well, time flies, and his plan is off to the races. HIs company, f2 Strategy, has W-2 staff out the yazoo. It's especially exciting to see him do it in a spirit of fun. He provides free surf lessons to anyone who visits and is, characteristically, irreverent in how he speaks of the gods of software and finance in and out of the industry with little vocabulary off limits. The only bad news is that Fritz was my occasional coffee friend in Mill Valley, from whom I got invaluable insights, before he left town, It's sinking in that he may not be back anytime soon.
Doug Fritz up and left the Bay area five years ago, set up shop two blocks from his surfing beach in Santa Cruz -- and bootstrapped what appeared to be a consultancy.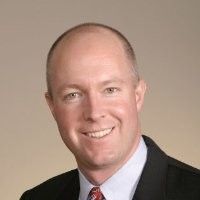 Now the founder of F2 Strategy has 23 full-time staffers and will announce another five by year-end to meet an all but unquenchable thirst in the RIA business for an all but non-existent service-- software-agnostic, chief technology officers for rent.
(F2 trademarked the acronym, OCTO, for Outsourced Chief Technology Officer.)
Though F2 has been steadily growing since its founding, it spiked wildly in 2020-2021, Fritz says.
It was as if a light bulb went off all across the industry-a generalized appreciation of digitizing technology born of COVID-19 and any RIA business that came along.
The ripe RIA M&A market with valuation premiums going to companies with technology figured out put a price tag on it, too.
"It happened all at once," Fritz says. "It's like we passed some size threshold we didn't know exists."
Surf's up
As simple as his F2 business model is, it's hard to imagine who else could pull it of like Fritz because of his previous roles as chief technology officer (CTO) at places like Wells Fargo and First Republic, according to Tim Welsh, president of Nexus Strategy.
"He can roll up his sleeves and he's absolutely done his due diligence on all these firms," he says. "No one else has done that."
F2 doesn't hire consultants, per se, but rather people in the industry who have been in a company and know how to oversee a technology overhaul and continue the evolution.
Fritz's firm is still bootstrapped and none of the staff -- other than he and his wife and chief marketing officer, Liz Fritz, (hence F2) are based in the surf town 50 minutes west of San Jose.
The company is a full-on and forever CTO for 16 firms and has engagements with an additional 30 firms. Virtually all business comes from existing client referrals.
"I don't make cold calls. I have no prospect list," Fritz says.
High stakes
The growth is coming from the 700 RIAs, each with $1 billion or more in assets. Only a handful have a chief technology officer on their payroll.
What f2 is often replacing is the set-up crew of a single software vendor, and it has no retainers with software companies that often offer them -- leading to a key advantage.
"We have a good perspective about who is full of shit," Fritz says. "We're not in anybody's back pocket."
The importance of knowing how not to step in it can hardly be overstated, Welsh says.
"The stakes are so high at big RIAs that you have to get it right," he says. "Any little thing that breaks, and they're just SOL."
Welsh adds that all the big firms that sell a big integrated bundle of software -- including the big names -- still have never really figured out a way to make it all work in a fool-proof silky way.
"No ones been able to do it." he says.
Overboard
One example of bunk in the RIA business is onboarding software, Fritz says.
"With onboarding, there is a no good vendor," he says.
Yet, Welsh says he likes to believe he was a good influence and helped Fritz with going it alone -- though the pupil has now supassed the master.
"It's unbelievable," Welsh says. "I've been doing this [consulting] 16 years and it's still just me."
---
---
Steve Chen
November 23, 2021 — 3:19 PM
Kelli Cruz
November 23, 2021 — 3:59 PM
The investments in People & Technology are what makes an RIA firm a real business. Congratulations and thank you Doug! The industry needs you and your team.