Greg Friedman: We weren't looking for crazy.
Brooke's Note: Greg Friedman was the Jack Dorsey of the RIA business. At one time, he was CEO of Junxure and CEO of Private Ocean. [Dorsey is CEO of Twitter and Square] So as he signs the papers to turn over 100% of Private Ocean to Wealthspire, have an exhale on his behalf for having all that weight lifted off his shoulders. Yet, he says he doesn't quite see it that way. He agrees that Junxure was a weight because it -- of his two careers -- was sort of the accidental one. Private Ocean always sat centered comfortably in his soul. Yet Friedman is nothing if not a competitor and he was all but certain his $2.7 billion RIA would have much more trouble competing in the next decade as a standalone classic RIA. And besides, he gets to stay, help build Wealthspire and just enjoy the pleasures of being an employee. It's enough to make Dorsey envious.
A newly formed NFP roll-up is buying Private Ocean in a deal designed to solve the RIA's mounting cash-out quagmire and keep up mounting momentum for the buyer.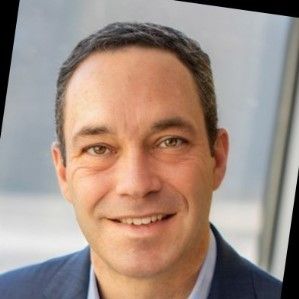 Wealthspire Advisors is buying 100% of the $2.7-billion San Rafael, Calif., wealth management firm.
"This is a fantastic opportunity for Wealthspire," said company CEO Mike LaMena, in a statement.
"This is a significant way to plant a flag on the West Coast and demonstrate our growing national scope."
Private Ocean's ownership structure necessitated the deal. The company faced a big burden to come up with a chunk of cash any time one of its 22 partners retired or liquidated their holdings.
"All our cash flow is going to pay former shareholders," says Friedman.
The transaction is expected to close in the fourth quarter of 2021, subject to customary approvals and closing conditions.
Fair deal
Though a private equity infusion would have solved the problem short-term, it might have left bigger challenges unaddressed, such as modernizing and simply surviving, Friedman says.
"Two years ago I told our staff we're on the Titanic and we just left port and there are ice cubes going by."
Another solution--to sell out to a mega-rollup at a mega-valuation--wouldn't be satisfying longer term for either he or his staff, said Friedman, 59
"We weren't looking for crazy," he said. "Wealthspire was [a fair offer]."
Wealthspire was a Goldilocks, "just right," because it's on the "right trajectory," Friedman says. The company consists of the old Bronfman Rothschild rollup in Rockville, Md., and the healthy, leftover $6-billion RIA, Sontag Advisory, in New York City, a vestige of NFP's wild rollup days.
Incompatible plans
Founded in 2009, Private Ocean is made up of two of the oldest privately-held wealth management firms in the San Francisco Bay area – Salient Wealth Management and Friedman & Associates.
The company was mostly a roll-up itself until recently. In 2018, it bought Lakeview Financial Group LLC of Seattle. See: Greg Friedman buys 'needle-in-a-haystack' Seattle RIA
Also in 2018, it bought Norm Boone's Mosaic Financial Partners, which seemed to signal bigger M&A aspirations. See: After attempting LBO and discarding four other offers, Norm Boone jumps into the Private Ocean
But it's plans to modernize, grow and cash out old partners were incompatible long-term.
"They were colliding," Friedman says.
Corporate trauma
Wealthspire recently agreed to acquire Private Capital Group, a $1 billion RIA based in West Hartford, Conn.
The RIA rollup grew belatedly out of the Madison Dearborn investment in NFP. The move took the Jessica Bibliowicz-founded company private in 2013.
The new owners were determined to learn from the company's bumpy past and pursue more sure-footed success.
Wealthspire really began to take flight when Sontag bought Bronfman in 2019.
Bronfman itself had a corporate trauma when its fearless leader, Neal Simon, decided to run for Congress.
LaMena took over after holding a similar position at Hightower Advisors. See: With his CEO hell-bent for election, Bronfman Rothschild president Michael LaMena reunites Fortigent's terrible two with a key poach
---
Mentioned in this article:
Junxure
CRM Software
Top Executive: Greg Friedman
---
---
---
Jeff Spears
November 22, 2021 — 6:38 PM
This is exciting news because the groups have experienced Wealth Advisors. It will be interesting to watch who wins the race. I have already placed my bet.