Aaron Schumm: This is a huge edge and leapfrog for us.
Brooke's Note: The typical roll-up script involves taking piles of PE capital to buy independent RIAs and turn them back into corporate branded, centrally-resourced organizations. But it might work even better the other way -- rolling up units from big banks that get otherwise starved for attention under the larger umbrella. The alts platform iCapital largely got critical mass doing that by buying bank and brokerage alts units doomed to live in those atmospheres. Vestwell just bought its first bank-owned unit and the deal looks to be all upside. One beauty of buying from banks is that they will generally not only sell the line of business but fund the deal for you. That's what happened here (for a cut). You can see why Aaron Schumm says, sure, he's open to more such transactions. It looks like the brand 'Sumday' is going away in favor of Vestwell. That seems too bad because Sumday is clever when you think about it -- saving sums for someday. then again, you do need to think about it.
Vestwell just quadrupled workplace assets from $5 billion to about $25 billion by becoming administrator of 25 state defined contribution plans, a move its CEO calls a "huge edge and leapfrog."
The New York City digital recordkeeper announced today (Nov. 2) the acquisition of Sumday, a Bank of New York Mellon Corp. division that manages and administer $20 billion of AUA in 25 state-sponsored IRA, ABLE and 529 college savings plans. See: Vestwell is in and Ascensus is out in Oregon as mushrooming 'force-function' state retirement plans spark heated bids to recordkeep; RIAs are angling for a cut, too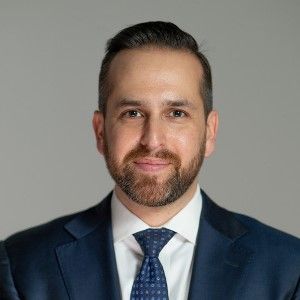 "This is a huge edge and leapfrog for us," says Vestwell CEO Adam Schumm.
"The relationships that Sumday has don't happen overnight. It's taken them years to cultivate these relationships. We start day-one with incredible clients and partners and it's an acceleration of our business as a whole."
Vestwell is primarily a 401(k) recordkeeper that needed a jolt to expand to the more chaotic workplace savings business, Schumm says.
The one-off deal could morph into a roll-up -- an approach that worked well for firms like iCapital and Ascensus, Schumm adds.
"Vestwell will look opportunistically at acquisitions that accelerate our mission and vision."
The terms of the deal weren't announced, but a source close to Vestwell says it was an all-stock transaction. BNY already owned a significant stake of Vestwell, and this stock sale ups its holding, but it's stil short of a majority owner.
The deal will be finalized in a few months, says Schumm.
Client windfall
Once the deal closes, Sumday will become a Vestwell subsidiary and be renamed Vestwell State Savings. Vestwell grows to 200 staffers.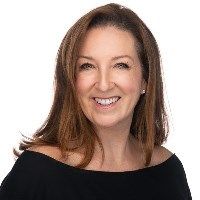 With this acquisition, Vestwell gains 17,000 small business clients who have IRA programs through Sumday which is nearly 800,000 individuals across 25 state programs and nearly $20 billion in assets across IRAs, 529 plans and ABLE programs.
Earlier this year, Vestwell raised another $70 million in a funding round, bringing its total capital raise to $112.5 million. Vestwell white labels its software to firms such as Morgan Stanley, BNY Mellon and Voya Financial. See: Vestwell raises another $70-million, which it needs as it burns cash to keep up with rapid tripling of its 401(k) recordkeeping startup -- driven both by RIAs and Wall Street
Vestwell also added a chairman in Lori Hardwick who was once highly placed at BNY Mellon's Pershing unit. See: After 401(k) account growth catapults ahead of curve, Vestwell CEO scrambles to make big hires and abdicates chairmanship to freed-up Lori Hardwick
Vestwell has modernized the 401(k) and retirement technology, but it still burns cash to build a larger digital funnel to capture pieces of millions of paychecks into the indefinite future.
"This deal does help, but we are heavily investing in the technology. We have a clear line of sight into profitability in the near future, but the money is best spent right now in continuing to grow the business," Schumm says.
Powering savings
BNY Mellon, which oversees $2.3 trillion in AUA, remains the preferred asset custodian and remains the servicing agent for Vestwell's state programs.
Vestwell has been working with BNY Mellon for several years. See: Four years into startup, Vestwell makes its big move -- nixing FIS's recordkeeping for the 401(k) super-bot it built with Goldman Sachs' VC money
"We partnered with Sumday to power the Secure Choice State IRA mandates. But Vestwell had not been working with Sumday on their previously established 529 college savings and ABLE programs.
"Both of those programs were part of Vestwell's vision to power all workplace savings," Schumm says.
For instance, Sumday had nearly 800,000 individual accounts, which will now be part of Vestwell's ownership. BNY Mellon is still the custodian but Vestwell will be the program manager and will oversee the technology powering the programs, Schumm says.
"Sumday already had longstanding programs within these states and we said, 'hey, we're already working together. Let us take over the programs because we're technology-centric and they can do the asset servicing, custody and we can focus on both of our strengths," Schumm says.
Easy uptake
Historically, the financial advisory business viewed workplace savings plans as hapless stepchildren of the $7.5 trillion 401(k) industry. See: Two years after the $199 million FolioDynamix sale, Aaron Schumm jumps back in the B2B RIA game but not to compete -- yet
But Vestwell is betting its time has come. It allows his firm to nab the income of workers at its source -- and obviate the need for the employee to seek out a retail financial advice product or person on their own. See: Vestwell is in and Ascensus is out in Oregon as mushrooming 'force-function' state retirement plans spark heated bids to recordkeep; RIAs are angling for a cut, too
"Studies also show there is roughly a 50% uptake in participation of savings, when an employee is offered a program through the workplace, rather than requiring the individual go out and find a solution on their own," Schumm says.
BNY Mellon launched Sumday in 2012 to capitalize on state-sponsored investment and retirement programs, says Noam Tasch, BNY Mellon global head of digital partnerships, in an email.
State-sponsored "Secure Choice" plans target businesses with fewer than 100 employees, which traditionally have a low retirement plan participation rates. Nearly every state has either begun considering or actually implemented some version of a program, which can be mandatory.
Synergies
Sumday offers a Secure Choice IRA, which can be mandated for employers who do not offer a workplace retirement savings plan and also has 529 plans, which are a tax-advantaged way to save for future education costs.
It also offers Achieving a Better Life Experience (ABLE) Act plans, which provide Americans with disabilities the opportunity to save up to $15,000 per year in a tax-deferred account similar to a 529 plan.
Vestwell also gained the powerful BNY Mellon sales network.
"Sumday has already done this [enterprise] and has pre-established relationships with states," Schumm says. "People will approach BNY Mellon. That's the impetus for expanding the offering with Sumday. They did it quite successfully."
But BNY Mellon is also open to working with other companies, Tasch says. In this case, BNY Mellon chose Vestwell to ramp up the digital scaling of Sumday.
"We believe in working with the best companies across the industry, which allows us to innovate faster. Our focus is on three main drivers of value: accelerating new product development, bolstering our own and our clients' operational resiliency and efficiency, and enhancing the client experience."
Unicorns
Vestwell is not a custodian. In this deal, the company works with BNY Mellon.
"Vestwell will take over as the program manager and power the solutions delivered to the state savings programs, while BNY retains their core strengths such as custody and asset servicing," Schumm says.
"Vestwell is the 'recordkeeper' for the small businesses and employee accounts in a sub-accounting capacity. BNYM is the recordkeeper of the underlying funds and assets serviced via custody."
BNY Mellon's relationship and investment in Vestwell is part of its strategy to build out partnerships and investments, Tasch says.
BNY Mellon's digital portfolio includes 23 companies, an increased of more than 40% this year. Tasch adds and two of them have reached unicorn status.
"While we are more active in the ecosystem today than we have been in the past, we continue to view these collaborations as a long-term commitment and work side by side with each company," he says.
The goal is to "develop innovative solutions that mutually add value for us and our portfolio, but most importantly for our broader client base."
In fact, Schumm says BNY Mellon could absolutely go it alone -- just not as fast.
"They are already invested and working with Vestwell, a pure fintech that is squarely focused on this exact initiative.
As a fast-paced, more nimble fintech startup, we can more aggressively go after this space together, while staying focused on our respective core strengths," Schumm says.
---
---
---
---