Cynthia Galiano: We have big ambitions. Our long-term vision is to bring together key Morningstar capabilities.
Brooke's Note: In financial journalism we throw around the term TAMP like it's candy, as if it stands for some defined, commoditized productized service that any fool would know, if they saw it. In this article, we commit the same misdemeanor because it beats the felony of explaining what TAMP means in every context. Very roughly speaking, it means outsourced money management that advisors can use to serve client investment needs while those investment advisory reps (IARs) busy themselves with other aspects of wealth management. The TAMP acronym stands for turnkey asset management program but as each year passes, we find out that very little has ever been very turnkey about it. Morningstar tells you plenty when it's buying a can't beat 'em, join 'em software license for its TAMP from a competitor you maybe never heard of and replacing one you probably have heard of to effectively deliver another acronym -- UMAs or Unified Managed Accounts. Can you even call a company using separately managed accounts (SMAs) without the ability of a UMA to blend them under one contract turnkey? All that said, here comes Morningstar with a shot at being a very effective TAMP by getting the mouse to pull the thorn from its paw. The Chicago lion sits upon 180,000 advisor desktops. SMArtX seems like a good step to appease them. Other questions remain. Will Morningstar also be able to stitch together all of its other software pieces -- Office, ByAllAccounts, Finametrica, Total Rebalance Expert -- to compete with a full outsourced arsenal the likes of Orion and Envestnet?
Morningstar Investment Management just dumped its old TAMP software partner in favor of a young trophy upstart -- a move that, in part, fixes recent troubles but also gives it a shot at replicating its $230-plus billion success as an institutional TAMP in the neglected RIA and IBD market.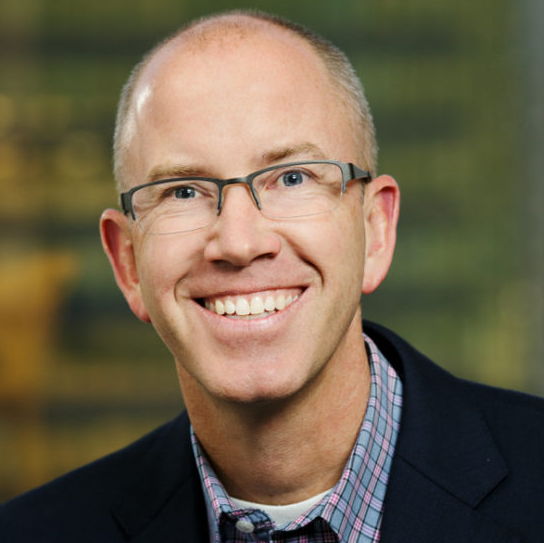 Morningstar's Chicago money management unit is turning the page on TAMP troubles that CEO Kunal Kapoor issued mea culpas about by hiring SMArtX Advisory Solutions.
Now Morningstar bumps up to the top of the TAMP food chain and threatens the pecking order, says Alex Potts, president of $18.7 billion AUM TAMP, Buckingham Strategic Partners, part of the $52 billion AUM Buckingham Group, which includes an RIA.
Both InvestCloud and SMArtX compete with Morningstar to sell software and investment management to RIAs and other advisors.
"Morningstar would compete directly with AssetMark to take all of your assets in, regardless of investment ideology. They will go after the InvestCloud, Orion and Tamarac users," Potts explains, via email.
InvestCloud is philosophical about being replaced at Morningstar by a competitor it was barely aware of.
"This is a competitive market, and competition is good," says Mark Trousdale, chief marketing officer and executive vice president of InvestCloud. "Although to be honest we don't come across this firm in the market."
Bolstering growth
The Morningstar partnership could also electrify TAMPs and asset managers to sign on the SMArtX dotted line, says Potts.
"[SMArtX] will compete with InvestCloud. Candidly, APL is antiquated.," he states.
Morningstar is also SMArtX president and chief operating officer Jonathan Pincus' biggest win since his May 2020 appointment.
Pincus, a former Northern Trust executive, joined to bolster SMArtX's bid to sell TAMP software to his one-time asset management peers. See: With $4 million VC raise fresh in hand, SMArtX takes next step to shed Black Diamond shadow by hiring a president/COO who casts his own
Morningstar, meanwhile, controls the desktops of roughly 180,000 advisors who use its Office and Workstation.products.
It's plan is to substitute SMArtX to sell and deliver a roster of third-party money managers that can be sliced and diced into advisor-built portfolios without wild toggling and a sheaf of contracts -- namely by using unified managed accounts (UMAs) for the first time.
UMAs solve a key pain point for advisors, because they can include multiple outsourced investment strategies, under multiple managers in one account, but run them under one contract.
The outsourced money management can then get served up as an Envestnet/Orion-style meal with side dishes of research, account aggregation data, risk analysis and performance reporting that Morningstar already has in-house.
Facilitating those ambitions is Morningstar's pivot to SMArtX, which announced the change Nov. 16.
Huge coup
Morningstar is all in. Not only will it use SMArtX software but It also invested an undisclosed sum in the West Palm Beach, Fla., firm through a convertible note.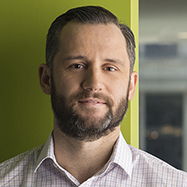 It's a decision -- like a crack in a mirror -- that clients need to live with for a long time, Rapoport adds.
"Most of our [enterprise] clients sign seven-year contracts with our firm.
"It would not be prudent for these large organizations to lock themselves into a long-duration contract with one of our competitors that currently offers a dated technology offering, hoping one day they will upgrade, and it will work," he says.
Indeed, Morningstar's business is a huge coup; SMArtX is handing it the critical mass needed to seal large deals, Rapoport notes. See: The exclusive deal SMArtX cinched with Black Diamond is yielding Tiffany results.
The upgrade was mission critical for Morningstar, too, says Cynthia Galiano, Morningstar head of investment management product, via email.
"Digital solutions and outsourced investment management are critical to helping advisors provide the service and portfolios investors want, and we see the opportunity to evolve ... We're not currently offering a UMA program today… [so] the UMA technology in particular was attractive to us," she explains.
Slow growth
Initially, Morningstar will use SMArtX's software to run its $31.4 billion AUM managed-portfolios business. The new service will go live in 2022, according to the firm.
The sub-unit of Morningstar's $260 billion in managed assets (AUM) TAMP has struggled recently, after a number of third-party asset managers took accounts they managed through it in-house, according to company reports.
The partnership between the two firms is also part of a Morningstar bid to address client losses and slower advisor take-up at its TAMP.
Morningstar issued at least three separate mea culpas over "self-inflicted wounds" linked to its technology and TAMP asset custody, in reports from 2020 and 2021.
Morningstar Investment Management's revenue growth was just 6.9% in the third quarter ended Sept. 30 -- weak compared with SMArtX but also weak internally.
Morningstar's revenue growth average was 20.1% during the period. Over the last 13 months, SMArtX's assets under management have increased by an estimated 785% to top $18.84 billion. Client accounts have grown 827% to 79,029.
Reset
Much of the blame for the "self-inflicted wounds" Morningstar's TAMP suffered since 2019 lies at the feet of Daniel Needham, president of Morningstar's investment management group, and its chief investment officer until this July*, according to the company's 2020 annual report.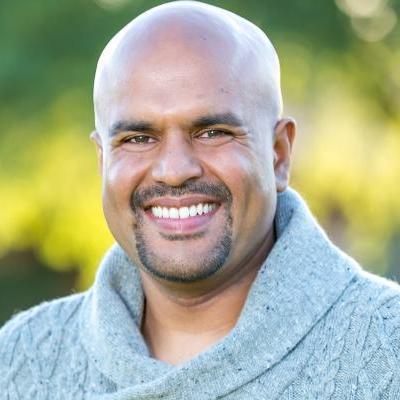 Yet, Morningstar CEO Kapoor backed Needham as the man to "right the ship," in a late 2020 letter to shareholers.
"We poorly executed a transition away from the custodial platform we used for our TAMP in 2019, which created enough friction that advisors paused signing up new clients in the subsequent year. Sometimes, it simply takes time to see the benefits of a reset," Kapoor writes.
"When I look at the technology and service investments we made ... the people we've brought on, and the heavy focus on execution and speed that Daniel is emphasizing, it gives me confidence that we'll get back to our growth roots with this offering," Kapoor explains.
Morningstar has also done more than just upgrade its TAMP in recent months. In August it added free risk management software, built on the bones of FinaMetrica, which it acquired in March 2020. See: Morningstar stomps into the 'risk score' game.
Power play
The SMArtX partnership is the latest part, then, of Needham's efforts, which include improving digital workflows in Morningstar's TAMP -- workflows which were in need of a retro-fit, according to the company's third quarter report.
Kudos to Morningstar, says Manish Khatta, president and chief investment officer of Miami-based Potomac Fund Management, via email.
"The ability to change your mind is a superpower. They recognized they had a big hole and made a power play to fill that hole with some of the best TAMP tech in the industry," he explains.
SMArtX certainly improves Morningstar's ability to do just that, says an RIA software source, speaking anonymously, via email.
"Now Morningstar has the ability to build out its own 'investment platform' using SmartX as the pipes and plumbing and sell the combined offering into the Morningstar Office [and Workstation] user base. But what really counts is distribution … and the differentiated pieces of advisor experience and investment management," the sources explains
Morningstar had to dump APL, because its technology was old-hat, and its new owner, InvestCloud, competes with Morningstar, says the source.
"[There's] reason for Morningstar to detangle itself from another industry heavyweight--the move from piecemeal software solutions to more integrated 'investment platforms.' Envestnet took the lead, but now Orion and InvestCloud are following," the source explains.
Yet InvestCloud is rapidly transforming APL to a digital era, Trousdale says.
"We have integrated APL into our state-of-the-art Digital Warehouse, including functionality for simple add, simple search and simple execution." he adds.
"We have also substantially developed the platform through further investment. InvestCloud in the last year has invested tens of millions of dollars into the Financial Supermarket program and will continue to do so, both domestically in America – where we have a significant share of the market – and also internationally."
Warning shot
Swapping out APL for SMArtX and adding UMA support also sends a signal that Morningstar intends to ditch its plodding reputation among TAMPs and actively compete, says Khatta.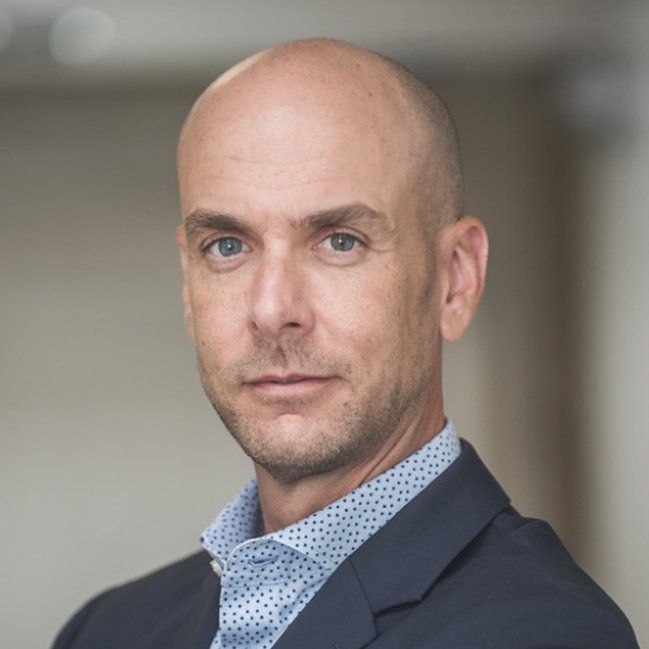 "In my circles, the Morningstar TAMP is rarely discussed, and this is telling. They likely made this strong power play to start playing catch up ... [and now] this deal catapults Morningstar to the top of the list when it comes to TAMP's that RIAs would consider," he explains.
"Let's not forget that they [also] have deep pockets and money has a way to change the narrative," he adds.
Yet, some industry observers have wryly noted that the $13.75 billion market-cap Chicago giant needed a minnow, backed by just $20 million in venture capital, to pull the thorn from its paw.
Playing for keeps
Talk of revolution needs more than a grain of salt, says Joel Bruckenstein, founder of the T3 Conferences, via email.
"It is a big win for SmartX … [but] I would not necessarily infer that the Morningstar system was "creaking at the seams'," he says.
SMArtX may also have won the business of a dwindling concern, regardless of Morningstar Investment Management's bullish, expansive tone, says a source.
"Revenue driven directly by the TAMP is a continually decreasing fraction of the revenue generated by the overall [Morningstar] Investment Management business. Its strategies are available on both Orion and Envestnet," the source explains.
"The question is whether Morningstar has the desire to go after Envestnet et al, in a serious manner, or whether it wishes to remain Switzerland in the investment platform wars," the source adds.
Indeed, Morningstar affirms Potts and says it is playing for keeps.
"We have big ambitions to enhance our offerings and services," says Galiano. "Our long-term vision is to bring together key Morningstar capabilities for advisors on an easy-to-use digital platform."
Enterprising
SMArtX will handle more than just ensuring Morningstar portfolios are UMA-ready.
Built on APIs that share data more easily than older systems, its software will handle trading, rebalancing, stock exclusions or substitutions, portfolio cash mangement, tax-loss harvesting and portfolio pricing for Morningstar's managed accounts business.
SMArtX is also riding the cusp of a wave that has seen its AUM boom, from a base of roughly $2 billion in March 2020, to almost $19 billion today. TAMP incumbents dropped the ball to SMArtX's advantage,
That SMArtX growth explosion was driven by enterprise buyers, says CEO Evan Rapoport, via email.
"As we are approaching $20 Billion in assets and some of the largest organizations us[e] our technology, enterprises have become more comfortable placing their business with us now than ever before," he concludes.
SMArtX recently sealed enterprise deals with American Portfolios and the Thrivent Advisor Network and counts Bill Hamm's ex-LPL Financial breakaway broker-dealer, Independent Financial Partners,as a client. See: LPL Financial pulls pricing lever after Bill Hamm moves to yank $12 billion and 500 advisors off the IBD's line
Although founded in 2013, SMArtX only began licensing its TAMP software in 2017, after the company rebranded to its current name, from HedgeCoVest, which focused only on alternative investments through managed accounts. See: After riding Black Diamond's coattails from near zero to $2 billion of AUM, SMArtX raises $4 million to compete as a 'Vestmark'-model firm.
Keys to the kingdom
SMArtX also asserts that licensing its software doesn't disincentivize firms from buying it directly, according to a company spokesman.
"The SMArtX TAMP is a way for firms to understand what our technology can do and provides a great off-the-shelf solution. We can also further tailor the technology to meet the specific needs of enterprise clients," the spokesman explains, via email.
"[But] whether an end client uses the SMArtX TAMP directly or the Morningstar TAMP, they still benefit," he adds.
Today, the SMArtX TAMP lists and manages more than 930 model strategies on behalf of hundreds of third-party asset managers, up from 639, in May 2020.
"When SMArtX made the decision to consider new strategic prospects we knew there were opportunities to team with many firms, but we decided to focus on a handful of firms that would help us grow both strategically and commercially," said Rapoport in a release.
"We have previously been supported by private equity firms and we believe now is the right time to develop deeper relationships with some of the industry's largest companies. We couldn't be happier to work with Morningstar and its investment management group."
---
* Morningstar Europe and Middle East chief investment officer Daniel Kemp replaced Needham as global chief investment officer in July.
---
Related Moves
February 28, 2020 – 11:09 PM
---
---
---
Mentioned in this article:
---
---
---