Shannon Eusey: ''Beacon Pointe will have the opportunity to further invest in the business and continue to expand our footprint.'
KKR is back in the rollup game with a big stake in Beacon Pointe Advisors, after the Newport Beach, Calif., RIA grew from $10 billion to $20 billion in a year -- and then hired Goldman Sachs.
"With the support of KKR's deep experience and resources, Beacon Pointe will have the opportunity to further invest in the business and continue to expand our footprint across the nation," says Beacon Pointe CEO, Shannon Eusey.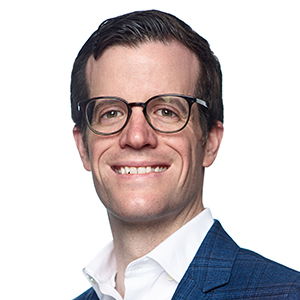 KKR is investing an undisclosed sum that leaves Beacon Pointe still in control of its destiny.
"The Beacon Pointe team will continue to own over 50% of the company going forward, and Abry Partners will fully exit its investment in Beacon Pointe as a result of this transaction," the release states.
Mostly, the New York City private equity giant is cashing out its PE successor Abry and allowing its chief managing principals to cash out a portion of their shares, according to sources.
Abry was most likely determined to protect its nosebleed internal rate of return after Beacon Pointe's asset's skyrocketed in the past year, says Dan Seivert, CEO of ECHELON Group of Manhattan Beach, Calif.
"This is proof that a PE firm will exit if it looks like another year will not improve their IRR…they will grab a higher IRR over more dollars most times."
Beacon Pointe, founded in 2002, was a slow methodical grower until the past 18 months. It jumped to $20 billion, a 100% gain, driven, in part, by eight acquisitions that closed just in 2021.
"Several" more deals expected to close before the end of the year, according to the company.
Exceptional focus
Beacon Pointe -- long an RIA -- really only started its rollup in 2011, when the mothership RIA managed about $4 billion See: Beacon Pointe launches advisor-aggregating effort with first deal in Arizona
"The light came on for me after talking to Mark Hurley and reading his white paper four times. It (said) that there are thousands of advisors that would like certainty around succession someday," said Beacon Pointe President Matthew Cooper in an RIABiz article back in 2011.
Seivert says he confirms the origins of the roll-up.
"Ironically what sparked Matt Cooper was a [TD Ameritrade Elite] session I moderated in Laguna Beach…it was a debate between Mark Hurley and Rudy Adolf…he usually credits that debate for sparking comments from the two of them that caused his light to go off."
KKR likes in Beacon Pointe what it previously liked about Focus Financial--before mostly getting cashed out in a secondary offering earlier this year. See: Focus Financial shares drop after hours as secondary offering gets filed that mostly pays off KKR and Stone Point without generating M&A capital
"With its differentiated model, thoughtful approach to growth and exceptional focus on client experience, Beacon Pointe is well-positioned to continue gaining share and scale within the growing and highly fragmented U.S. RIA market," said Chris Harrington, KKR Partner who leads KKR's Financial Services Investment Team.
The model really is differentiated, Seivert says.
"What makes Beacon Pointe unique I think is the institutional power of their asset allocation and manager selection engine which was first built for corporations and pensions which are finicky customers but cause one to have a sharp axe in those capabilities," he says by email.
"This is the secret sauce that causes their otherwise normal acquisition to have "catch fire" growth. Once the formula was discovered it was about acquiring more firms and then letting them catch fire also."
Beacon Pointe also has a very laudable technology bundle, according to Craig Iskowitz, principal of the Ezra Group who was hired to vet it on behalf of a buyer that lost out to KKR.
"They have an impressive tech stack and a well-defined methodology for integrating acquisitions," he says.
Attractive returns
With CI Financial crashing the M&A party in the past couple of years, roll-ups find they need to go big by bringing "resources" to the game or go home as the RIA grab shoots into high gear.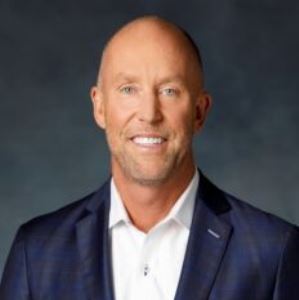 On Nov. 10, CI announced it will buy Gofen and Glossberg, a $7.5-billion wealth firm based in Chicago. That it puts CI on track to hit $95 billion of AUM in about two years. See: CI Financial buys Budros to cinch $74 billion in U.S. assets--if pending deals close--but rival Focus Financial just surpassed $300 billion globally, its CEO says
KKR's investment will provide Beacon Pointe with growth capital to fund both new office openings and acquisitions. Beacon Pointe currently employs 110 financial advisors in 27 offices.
"KKR aims to generate attractive investment returns," the relerase states.
Next chapter
But Beacon Pointe has loftier concerns that investment returns, says Cooper in today's release.
"We know that a growing company is one that provides our clients with a superior service experience, greater professional development opportunities for our team and the opportunity to have an even larger positive impact within our communities," he says in a release.
"It is in this spirit that the successful evolution of our business makes now an ideal time to fuel our next chapter of growth."
Cooper is in a study group with two like-minded rollup principals -- Ron Carson, CEO of Carson Group and Brent Brodeski, principal of Savant Wealth Management, with nearly $12 billion in assets under management (AUM).
Savant last week announced plans to acquire Filbrandt Wealth Management, a Madison, Wisc., RIA with about $1.8 billion in assets under advisement.
Carson's roll-up manages $18.4 billion and annouced a sale of a share to Bain Capital in July at a valuation of about $1 billion.
---
---
---
Jeff Spears
November 16, 2021 — 1:48 PM