Christine Shaw: It's a very difficult emotional decision and it's 100% a lifestyle change.
Christine Shaw, hired by the UK firm that owns InvestmentNews to take the publication into the digital future... is history.
Shaw's departure, revealed in an RIABiz interview, comes on the heels of top editor George Moriarty's exit last month for Axios, effectively leaving the New York City publication without top-tier executive management.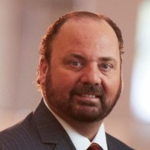 But John French, hired last month as Chairman of the Board of InvestmentNews, says the brand will fill the two top jobs and carry on with its new digital strategy.
French has a history of turning around firms to sell them, but said he "wasn't brought in to position the company for a sale."
French told RIABiz he will fill in for Shaw as interim CEO, but the priority will be on replacing Moriarty, which could take a while, he said.
"It's a strange environment. I don't know how long it's going to be, but it's a priority... The content position is completely crucial."
French says he has the financial support to make hires, changes and spend money as necessary.
"The product and people won't lack in the interim. When I take on an assignment like this, I'm all in," he said. "I love the brand and people I've met here. I really like the people, and I think it'll be a great adventure."
Personal benefits
The COVID-19 pandemic appears to have been a big factor in Shaw's decision to leave, effective Dec. 3.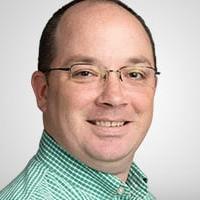 InvestmentNews' UK owner, Bonhill Financial Services Plc, recently ordered top executives to return to work at the company's New York City headquarters in Manhattan.
"To stay in this role at InvestmentNews, I would have to commute into New York from New Hampshire which I have been doing for the past three months," she said.
Instead, she decided to accept a job offer from The Farm Journal. The B2B publication, based in Philadelphia, will allow her to continue working in the Granite State, known for its quaint towns and large wilderness expanses.
"Having the opportunity to work out of New Hampshire permanently has a lot of personal benefits," she added.
She'll be executive vice president of the crops division for the agricultural trade publication.
"I wasn't looking, but I was presented with this opportunity [and] I thought how it could change my life," Shaw said. "I was so excited. It's a very difficult emotional decision, and it's 100% a lifestyle change."
Only 28% of Manhattan office workers have returned to the office during an average weekday, according to a new survey by the Partnership for New York City.
But companies are slowly bringing workers back.
City employers surveyed project that 49% of workers will be in the office on an average weekday by the end of January.
Kathryn Wylde, president and CEO of the Partnership for New York City, told Business Insider it could take years before the city workforce returns to pre-pandemic levels.
Events strategy
Shaw's departure is the latest turn for Bonhill's American foray.
The UK firm established a foothold in the United States when it paid $27 million for InvestmentNews three years ago. The publication was launched by Crain Communications of Chicago in 1998.
Shaw was its first high-profile hire after the departure of former publisher Suzanne Siracuse in 2019. Siracuse joined the publication in 1996 as head of sales and worked her way up to president and publisher. See: InvestmentNews publisher walks amid massive staff turnover at UK-based Bonhill Financial Services one year after it buys Crain franchise
Shaw was tasked with advancing a strategy laid out to investors by Bonhill CEO Simon Stillwell to "increase the quality, quantity and scale of events to grow revenues and improve margins."
The company touted a roster of 25 events, both virtual and in-person, focused on Fintech, Retirement Planning, Women Advisers, ESG and Impact Investing and other topics.
Covid crash
But the pandemic lockdown, beginning in March 2020, hammered IN's events.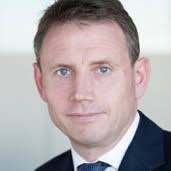 In all, the pandemic wiped out more than 100 events on the RIA calendar in what proved to be a major industry shakeout. IN's revenues plunged and its stock price fell more than 80%.
The stock is currently trading at £10.75 British pounds, well off its pre-pandemic high of £136BP.
Since the Bonhill acquisition, the publication has also been hampered by high staff turnover and a steady brain drain of key editorial and sales staff.
Matt Ackermann, the face and prime mover behind IN's all-important conferences and podcasts, was the last of the Crain braintrust to leave in October a year ago. See: Matt Ackermann, last of Crain braintrust, leaves InvestmentNews as events-oriented parent, Bonhill Group PLC, sees stock plummet 88%
Digital whiz Mark Bruno and long-time editor Fred Gabriel left the publication within a month of Siracuse's departure. See: Mark Bruno, the 'glue' behind InvestmentNews, and sales strategist Julie Parten make it a clean sweep, ending the Crain era with their departures
First priority
French calls the staff turnover a "chaotic short-term" problem that will be handled without any long-term damage to the InvestmentNews brand.
"The brand is highly respected and in very good shape. It's been a little chaotic. That will pass," he said.
"One thing I've learned is it's brand and brand loyalty and people who support it and who depend on it. That's true in every b2b market I've been part of and one of the reasons I know that IN occupies that and will continue to grow that. I love the brand."
The top editor job, which investmentNews calls "chief content officer," is slated to be based in New York City, but French says if he's wowed by someone in another location, he'd be willing to make some changes.
"If we were to find someone in Philly and they blew me away, I'd listen to anything. To answer the question, it's New-York based, but it could change."
French is adamant that Shaw's replacement will need to be based at the company's Manhattan headquarters. But he doesn't have a time frame to fill that position.
Incidentally, Shaw and French have known each other for years. French, is former CEO of Penton Media and Cygnus Business Media and still operates a boutique consulting firm in New York City, despite his IN appointment.
"My first priority is InvestmentNews. I do have other clients I'm helping out. It's all a big change," he says.
"I'll be a presence in New York as much as the business needs to me. I spent a day with the staff yesterday. I like the atmosphere."
Up in the air
Oddly, Shaw wrote an upbeat InvestmentNews column following Moriarity's departure that gave no hint of her own impending exodus. To the contrary, she was optimistic about the company's expanding digital strategy.
"We can proudly say that our expert staff has the capabilities to deliver virtual events, hybrid events and in-person events. We are one of only a few companies that can state that our events portfolio has been one of our highlights over the past year," she wrote.
That strategy included her own podcast, "Her Success Matters," aimed at women in the business. No word yet on who will take that over.
Now that strategy is up in the air as well. The requirement to work in New York City was just too much burden to bear, she said. New Hampshire is roughly a two-and-a- half-hour commute by train from New York City.
"After the pandemic, I thought if I can do what I love doing and be around my children, I'd be happy. My children are in fun-life stages. This was the only reason I'm leaving. People have a lot of options," she said.
"I understand her desire to be closer to her family and to have an opportunity to do that is fantastic," said French.
"If COVID hadn't happened, I wouldn't have thought of it," she says. "But after being home for 18 months, it's hard to be away from them."
---
(Editor's note: RIABiz Managing Editor Keith Girard, principal and reporter Brooke Southall and reporter Lisa Shidler have worked at InvestmentNews during various points in their careers.)
---
---
---