Jon Cleborne: Vanguard has thoughtfully crafted this new active equity offer.
Brooke's Note: The bread-and-butter client of the classic RIA is a high-net-worth baby boomer. Most of the RIA custodians, like Schwab and big RIA vendors like Vanguard have left these more sophisticated clients to their registered investment advisors. Yet these firms are veering toward the classic RIA lane rapidly. Vanguard is surely angling for more high-net-worth investors by getting more customized, more active in management and by finding a fresh way to collect revenues to make the economics work with these higher-priced funds. For Vanguard, it solves a fund problem. It can control how these high-caliber instruments get fired downstream, thus, allowing it to enter those markets in good Bogle-esque conscience. Vanguard also solves an advice business problem. Suddenly high-net-worth investors are much more in play, it surmises. That means its RIA, Vanguard Personal Advisor Services (VPAS), can move beyond the lower-dollar, lower-margin mass-affluent market to the enormous market of rich, higher-margin investors -- some of whom got to know Vanguard funds through their classic RIA.
Vanguard Group's previously disclosed plan to make its $259-billion RIA take bigger bets for "better outcomes" is now in the hands of several hundred call-center advisors on behalf of thousands of clients.
The Malvern, Pa., investment manager of $8 trillion in assets said today (Nov. 9) its releasing five actively managed mutual funds -- including three that are launching simultaneously with its announcement.
The goal is to make its RIA more attractive to high-net-worth clients, a better contributor to fund distribution and potentially much more profitable.
The higher-risk, higher-fee funds represent a green pasture where Vanguard is just beginning to roam and will likely extend well beyond the five funds, says Jeffrey DeMaso, director of research at $6.5 billion AUM Newton, Mass., RIA Adviser Investments, via an earlier email interview with RIABiz.
"Vanguard has largely run the index fund race to its near conclusion. There are only so many index funds to launch and run, but there are more active opportunities ahead," he explains. See: After freemium-like beginnings, Vanguard Group is priming its $243-billion RIA as a profit engine with high-octane, higher risk, higher-margin proprietary funds, tempered by an 'opt-in' for investors
Better outcomes
The "high-conviction" funds, first revealed at the start of September, differ from active funds Vanguard used previously in wealth management portfolios because these have fewer holdings.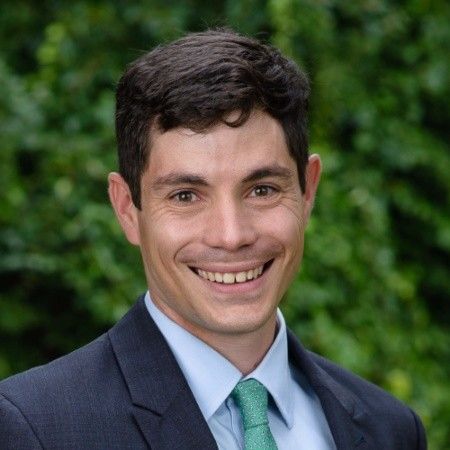 The offer is comprised of two existing single-manager funds—Vanguard International Core Stock Fund and Vanguard Capital Opportunity Fund--and three funds that launched today: Vanguard Advice Select Dividend Growth Fund, Vanguard Advice Select Global Value Fund, and Vanguard Advice Select International Growth Fund.
There is also a difference in procedure. Advisors must explicitly ask investors for permission to allocate assets to the funds -- an exception to the full discretion investors otherwise grant them as RIA reps registered with the Securities and Exchange Commission (SEC).
"If deemed suitable, advisors will incorporate the new offer into their clients' customized portfolios," the Vanguard release states. [A question was submitted to Vanguard to clear up whether the client permissions policy remains in place. We will supply the answer when we hear.]
Vanguard is presenting the funds as a way to do more for investors both in terms of customization, which typically means honed risk management.
Personalized portfolios
The "better outcomes" seem to suggest a striving for superior -- taking risk into account -- absolute returns over time. See: Ink dry on check, Vanguard Group is set to disrupt ETFs and other index funds-- using (mostly) RIAs that manage $3 trillion--to unleash its direct-indexing SMA subsidiary
"Vanguard has thoughtfully crafted this new active equity offer for Personal Advisor Services (VPAS) to meet the evolving needs and preferences of our clients," said Jon Cleborne, head of Vanguard Personal Advisor Services, in a statement.
"Vanguard's legacy of active management leadership and outperformance is grounded in our ability to provide access to top-tier investment talent and strategies."
Three of Vanguard's longest-tenured external investment managers are jockeying the funds, which "underscores our commitment to continuously enhancing our investment lineup," Cleborne said.
The set up enables more personalized portfolio construction and ultimately drives "better outcomes for investors," he added.
Sexing up sales
The Vanguard "outperformance" noted by Cleborne references only how the funds stack up against comparable active funds over 10 years as measured by Lipper/Thomson.
"The outperformance referenced in Jon's quote is related to active funds, as 87% of Vanguard's active funds have outperformed their peer group averages for the 10-year period ending [Sept. 30]," Vanguard pokeswoman Karyn Baldwin said.
These kinds of high-aggression, high-customization investments at an RIA often help advisors attract high-net-worth clients by sexing up their sales presentations.
VPAS will also require investors to deposit a minimum of $50,000 to open an account with access to these five funds.
For Vanguard, they have the positive side effect of improving revenues. VPAS portfolios are largely constructed of index funds currently often charging single-digit basis point fees.
The new funds may therefore add as much as 35 basis points to the portions of the portfolios they replace. See: After freemium-like beginnings, Vanguard Group is priming its $243-billion RIA as a profit engine with high-octane, higher risk, higher-margin proprietary funds, tempered by an 'opt-in' for investors
More for less
As part of the initiative, Vanguard will also funnel RIA assets into two existing active funds -- The Vanguard International Core Fund and Vanguard Capital Opportunity Fund, which have fees of 46 basis points and 35 basis points, respectively.
Its three new funds carry expense ratios of 45 basis points (Dividend Growth), 40 basis points (Global Value), and 42 basis points (International Growth),versus typical industry fees of 90 basis points, 110 basis points, and 113 basis points for similar products, according to the firm.
VPAS' big selling point is that it provides a human-RIA service for 30 basis points, which is less than a third of what most competitive offers charge.
Having Vanguard funds in VPAS portfolios bolsters its economics further, for an all-in take closer to 50 basis points or .5%. Adding active funds should raise this all-in haul of revenue.
---
Related Moves
---
December 4, 2020 – 2:56 AM
---
---
---
charles a pye
November 11, 2021 — 3:11 PM
all sounds great , but really don't understand what the underlying businesses are. And what is RIA? what does it stand for ? im always up for some risk , so i'm interested
Brooke Southall
November 11, 2021 — 6:05 PM
Charles, An RIA is a registered investment advisor. It means a financial advisor that, by law, puts clients first. It contrasts in part with a registered rep or stockbroker that sells financial products for a commission. One knock on stockbrokers is that they historically sold the products of their own firms, which was often not in client interests. Now we have Vanguard doing something like that on the surface using its own funds, though different in some of the particulars including the fact no sales commissions are involved and Vanguard funds tend to be relatively inexpensive. -Brooke