Rob Sharps: We have a vision to be the premier active investment manager in the world.
Brooke's Note: T. Rowe Price is as Baltimore upper-crust as Roland Park, Gilman School and the Hunt Cup, but it's always been a humble and steady plodder. Legg Mason and Alex. Brown were the other two big Baltimore financial brands but each had a deal-making, thrill-seeking DNA that made them end up as tidbits in somebody else's story. Now T. Rowe is on offense as a form of defense to allow it to stay as a Baltimore-based company that draws from and exudes the city's culture as a patient and charmed place -- the glamour of New York and nearby Washington D.C. be damned. That offensive pass play involves buying a company dripping in New York financial culture. The countervailing force is that it's being done by a Maryland native son in Rob Sharps, making it likely that this marks a great chapter at a company that's been around since 1937.
Adopting an apologetic tone for making a move so out of character, T. Rowe Price Group, Inc.'s soon-to-be CEO helped spearhead the $4.2-billion purchase of Oak Hill Advisors, L.P., which manages a staggering $53 billion.
The deal was struck in the lead-up to Rob Sharps taking over, Jan. 1, 2022, from Bill Stromberg, a 35-year T. Rowe veteran who became T. Rowe's CEO in 2016. Sharps is currently T. Rowe's president, head of investments and group chief investment officer.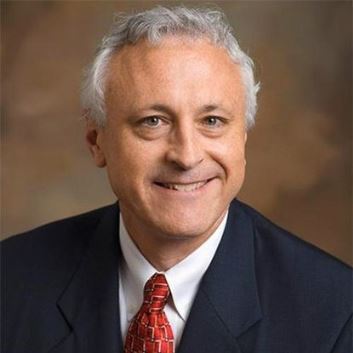 "We have a vision to be the premier active investment manager in the world," Sharps told Bloomberg in an interview Thursday. "Alternatives is an asset class that is growing rapidly."
"From a future standpoint as it relates to RIAs, and as noted in the release, T. Rowe Price and OHA plan to co-develop new products and strategies for T. Rowe Price's wealth and retail channels, including broker-dealer, bank, RIA and platform businesses," said Brian Lewbart, T. Rowe spokesman in response to an email query.
"The initial focus will be leveraging complementary distribution opportunities across T. Rowe Price and OHA institutional clients, bringing the best of both organizations."
Glenn August, founder and chief executive officer of OHA, said T. Rowe Price will better position the two firms "to meet the evolving investment needs of clients, as well as the financing needs of companies and financial sponsors."
High bar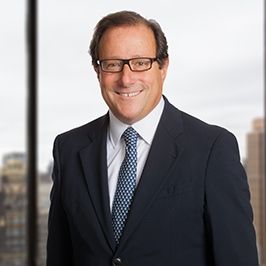 "While we are committed to our long-term strategy to grow our business organically, we have also taken a deliberate and thoughtful approach to considering adding new capabilities through acquisitions that advance our business strategy," he said.
OHA meets the high bar we have set for inorganic opportunities, and their proven private credit expertise will help us meet our clients' demand for alternative credit."
Sharps also felt compelled to explain to The Wall Street Journal that T. Rowe didn't do a Jekyll and Hyde personality change in buying Oak Hill.
"This isn't a signal we're beginning a 'string-of-pearls' strategy and going to start an inexorable march to acquire other companies," he said in the interview.
Identifying opportunity
For Sharps, hired first by T.Rowe in 1997, the move is much more in his wheelhouse, having pushed the company toward an institutional mindset going back to 2001.
"I identified an opportunity for the company: managing large cap portfolios for institutions," he told an alumni magazine, '93, Towson University.
"T. Rowe provided a $2 million seed to start the fund and on Halloween 2001, it launched. Nearly nine years later, the portfolio is around $18 billion for more than 60 U.S. and international clients."
The Wall Street hedge fund, with shades of Michael Milken, Michael Burry and the neighborhood loan shark, is definitely out of character for the old-line Baltimore mutual fund company.
It commands hefty investment management fees of 1.5% before performance fees, according to its ADV2. More than 25% of its revenues come from the latter hedge-fund style fees, the SEC documents say.
Loan sharking
Indeed, Oak Hill got a performance sweetener in its T. Rowe deal. It gets an additional $900 million in cash upon the achievement of certain business milestones in 2025.
For now, the deal includes $3.3 billion payable at closing, about 74% in cash and 26% in T. Rowe Price common stock.
Oak Hill makes tidy profits for its expertise in distressed debt where it becomes a lender of last resort for companies out of luck and collateral with conventional banks.
Returns on such investments, loans tend to be in the 8% to 9% range, though an article in Private Debt Investor says the distressed debt industry itself is under some distress for a marked decline of desperate borrowers.
It was a high-class loan sharking business that had boomed after 2008-2009 financial crisis, the magazine noted.
It is also a big player in junk bonds, and, like hedge funds, it uses leverage to amplify its returns, according to its ADV2.
Strategic shift
Stromberg has ably played defense during his tenure as a active manager of mutual funds where T. Rowe shines and gave ground to ETFs.
Sharps's ascension signals a strategic shift back onto offense with a giant lean back toward active management.
Much of the $500 million pledged as a co-investment into Oak Hill will go to turn the company into a "platform" of alternative investments.
iCapital recently raised $440 million -- also at about $4 billion valuation -- to make itself more effective as an alts platform. See: iCapital raises heart-stopping $440 million at $4-billion valuation, after signing big deals to become the alts engine of Envestnet and Allfunds."
Oak Hill had incentive to do the deal with the very retail-vibed T. Rowe, because it is facing headwinds in its own Wall Street power niche. It competes with the like of super alphas, such as Blackstone, Carlyle and Apoll, which were covetously eyeing Oak Hill's distressed debt niche.
Oak Hill has raised $19.4 billion since Jan. 2020, according to a statement, cited by Bloomberg. On Thursday, Carlyle said it had raised $22 billion in the third quarter ended Sept. 30, alone, and KKR gathered $59 billion in just the three months ended June 30, the Bloomberg article says.
Bidding up shares
T. Rowe is also looking to bolster its own flagging asset gathering efforts. It reported $6.4 billion of net outflows for the third quarter, says Bloomberg, causing earnings and revenues to come up short for the quarter.
Yet Wall Street likes T.Rowe's acquisition and bid it shares up to $215.29 today, an 11.54% spike, to finish at $215.29. Its just a few ticks off its all-time high, and the company has a market capitalization of nearly $49 billion.
---
---