John French is named U.S. chairman of the board for Bonhill Group and he is known for making hard-choice changes.
Brooke's Note: Trade publications for financial advisor mostly cover the business of financial advice, but sometimes a trade publication can become the news itself. InvestmentNews (IN) has undergone virtually every kind of change that we write about, including multiple business model pivots, an M&A sale to a publicly traded foreign company, an almost complete restaffing in search of new talent -- and now an apparent fresh pivot in reaction to the bad luck of being heavily invested in the event business in a health crisis that made them all but illegal. What set off that chain of pivots was an innovator's dilemma brought on by a 2007-2008 shift away from print publishing. IN chose to publish articles [often the same ones] on its website and on its old snail-mailed tabloid. It gives advertisers boundless ways to spend money but it's also asking a lot of a stretched editorial, advertising and publishing staff to live multiple identities -- and organize events. Hiring a third party "chairman" who has "turnaround specialist" on his website seems like a good shift. He may tell them to turn inward where less is more, probably to the relief of everyone, including readers. Or he may need to package the publication for sale to a buyer willing to undergo such a radical change.
InvestmentNews (IN) has hired a consultant known for his expertise in restructuring and selling companies as part of a shift to a broad-based digital strategy.
The move follows a year when its trade-show-dependent revenues were decimated by the COVID-19 pandemic. See: COVID-19 crushes RIA conference schedule; 100 gatherings are in jeopardy along with the bottom lines of publications and organizations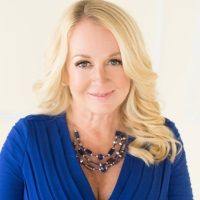 The executive, John French, former CEO of Penton Media and Cygnus Business Media, was named U.S. chairman of InvestmentNews by UK-parent Bonhill Financial Services, but will still operate the boutique consulting firm he runs with his wife.
Shortly after the announcement, Oct. 4, George Moriarty, chief content officer, quit after only two years in the job. He'll join Axios on Nov. 8. He'd previously worked for seven years at Seeking Alpha.
Liz Skinner, one of a core group of InvestmentNews writers who started as a free-lancer in 2002 and rose to Special Projects Editor, and rising Fintech reporter Nicole Casperson left earlier this month.
InvestmentNews CEO Christine Shaw declined to comment for this article, but addressed the latest upheaval in a column published Friday (Oct. 22).
"Undoubtedly, the past 18 months have been challenging due to the global pandemic and have permanently changed the way we operate, as well as providing the opportunity for transformation and innovation," she wrote.
Hammered
Former InvestmentNews publisher Suzanne Siracuse, who is a now a consultant and host of "The Big Reveal Podcast," says the publication now faces a daunting task.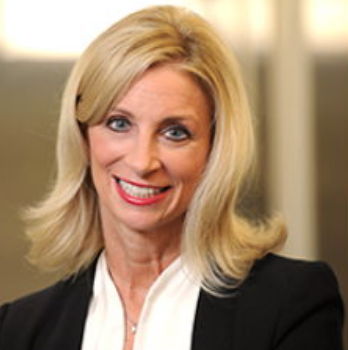 "Running a media organization is not for the faint of heart. Finding great editors and reporters has always been a challenge and keeping them even more so," says Siracuse, who left a year after the 2018 Bonhill takeover. See: InvestmentNews publisher walks amid massive staff turnover at UK-based Bonhill Financial Services one year after it buys Crain franchise
That may be an understatement.
Bonhill's stock has been hammered on the London Stock Exchange. It currently trades at around £11 British Pounds ($US15.18), dramatically down from July 2018 when the stock was trading around £136BP ($US188 at today's exchange rate).
It tumbled more than 88% in the throes of the COVID lockdown beginning in March 2020.
Total revenue fell from £24.4 million ($US33.6 million) in 2019 to £17.8 million ($US24.5 million) last year and £16.8 ($US23 million) in the latest trailing 12-month period. Pre-tax losses soared from £4.1 million ($US5.6 million) in 2019 to £10.9 million ($US15 million) last year.
Against that backdrop, Bonhill brought in French.
Given his résumé, everything may be on the table, including a sale. French has worked with several private equity firms that have swept through the media industry making acquisitions in the B2B space in recent years.
For sale?
Moriarity was a high-profile hire who was brought in to shore up the publication's subject-matter expertise following an exodus of experienced editorial and management talent. His short tenure raises questions about possible cutbacks and the nature of the company's strategic redirection.
The addition of French raises similar questions.
He was president when Primedia's B2B Division was sold to private equity firm Wasserstein & Co. The company became PRISM Business Media, which acquired Penton, creating the industry's largest B2B media company in a deal valued at $530 million.
He took over as CEO and left Penton in 2008. His last major act as CEO was announcing the elimination of 42 jobs and extension of a hiring and salary freeze to stem revenue declines.
"We believe that my leaving is truly the next step in a significant transformation that is already well under way across the organization," he wrote in his memo. "New leadership from the CEO position will help bring new thoughts and new ideas to Penton."
He became CEO of Cygnus Business Media in Sept. 2009 after it emerged from Chapter 11 bankruptcy. He oversaw 47 trade publications, 38 websites and 34 expositions, according to Trade Show Executive magazine.
French restructured the company, bolstered revenues, then, over the course of 18 months in 2014 and 2015, sold off all of its assets, including its corporate headquarters building, in five separate transactions.
Hired guns
After that, he joined Jim Elliott, CEO of consulting and advertising firm James G. Elliott Co., to form a "full-service turnaround consultancy," according to Forbes magazine.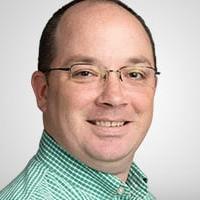 At the time, the duo said the goal of firm was to "leave a company on a solid financial footing, ready to be sold, or actually sold."
The magazine called him "one of the most prominent turnaround specialists in B2B media over the last 20 years, working with private-equity backers most of that time."
"We'll strategize growing revenue. We'll look at the structure. We can come in with a completely different idea from what your assumptions might be. Our idea is to make the company better for you in whatever manner works for you," said Elliott, who heads the nation's largest advertising-sales firm.
Ultimately, the Elliott and French team's objective is to leave a company on a solid financial footing, according to the magazine.
"Where media is today—and where it needs to go—that's sometimes hard to see when you're in the battle," French told Forbes. "But it's much easier for people to come in and pick out some of the things that can be modified, eliminated or changed."
Long struggle
At the time of the IN acquisition, UK investor Simon Stillwell had cobbled together several disparate publications to form Bonhill. He detailed a plan to investors to increase the quality, quantity and scale of events to grow revenues and improve margins.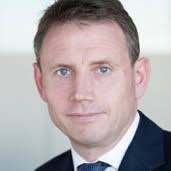 Even then, InvestmentNews was experiencing an erosion in revenues and profits. According to first-ever financial figures released as part of the $27 million acquisition, revenue had fallen to $16.75 million in fiscal year 2017, ended Dec. 31, from $19.13 million in fiscal year 2015, a 12.5% decline.
Profits before taxes fell to $670,000 from $2.13 million over the same time, a 68% decline. But that was after a yearly multi-million-dollar profit contribution to its corporate parent, Crain Communications of Chicago. Profits before the extraction and taxes were $5.1 million last year and $6.7 million in 2015, a 24% decline, according to the company.
The pandemic wiped out more than 100 events on the RIA calendar in what proved to be a major industry shakeout. Many event-dependent publishers and financial services companies--InvestmentNews included--swtiched to virtual events with far less revenue potential. See: COVID-19 crushes RIA conference schedule; 100 gatherings are in jeopardy along with the bottom lines of publications and organizations
In her column, Shaw addressed the pandemic's 18-month impact. "We can proudly say that our expert staff has the capabilities to deliver virtual events, hybrid events and in-person events. We are one of only a few companies that can state that our events portfolio has been one of our highlights over the past year,." she added.
She also said her firm is launching a new initiative called Investment Strategy and was seeing success with a new digital edition of the publication.
Sea change
If the goal is to redirect the company, InvestmentNews will be virtually starting from scratch. The publication has seen its institutional knowledge dwindle through steady staff departures in a complex, highly regulated industry that demands specialized reporting expertise.
The brain drain began after UK-based Bonhill bought the magazine in 2018 from Crain Communications, publisher of Pensions & Investments and several regional business magazines and specialty B2B publications.
Matt Ackermann, the face and prime mover behind IN's all-important conferences and podcasts, was the last of the Crain braintrust to leave in October a year ago. See: Matt Ackermann, last of Crain braintrust, leaves InvestmentNews as events-oriented parent, Bonhill Group PLC, sees stock plummet 88%
Digital whiz Mark Bruno and editor Fred Gabriel, a steadfast symbol of continuity amid a sea change in the financial newspaper's masthead, left within a month of Siracuse's departure in July 2019. See: Mark Bruno, the 'glue' behind InvestmentNews, and sales strategist Julie Parten make it a clean sweep, ending the Crain era with their departures
"My recommendation to InvestmentNews now is to get some respected content leaders that have a specialty in the wealth management industry to come in soon to help offset these key people leaving and focus on the evolution of their offering," Siracuse says. See: InvestmentNews hires new CEO with no financial services background to replace long-time, departing publisher Suzanne Siracuse
Touting initiatives
It is unclear to what extent French will be involved in restructuring at InvestmentNews.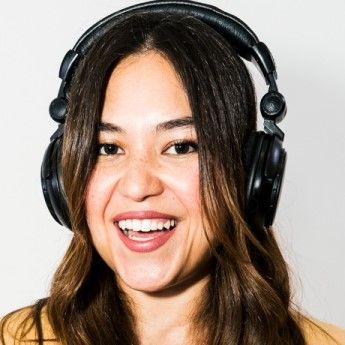 In her pep-rally-style column, titled "Optimistic Outlook," Shaw said IN had "successfully navigated back to in-person events as well as hybrid events."
She also touted another initiative "Fintech for Advisers," which combines editorial coverage and virtual events. Ironically, Fintech reporter Casperson was just getting its coverage back on track after it languished without a dedicated reporter.
She was featured on the IN podcast Tech Stack$ with editor Sean Allocca. Now she's starting her own podcast.
"I'm still covering #FinTech via a new podcast & newsletter," Casperson said in a Tweet.
Shaw touted her own podcast, "Her Success Matters," and the publication's retirement coverage and events as strong points.
The publication also runs joint events with other Bonhill publications.
"To support these efforts, we have also launched a podcast series called Impact Adventures — outstanding content covering impact investing.
"Speaking of Bonhill, we launched our global financial services brand over the summer, which provides our audience and customers with unmatched knowledge and global content covering the financial advice community and asset managers," she wrote.
Also, this month, InvestmentNews hired Michael Schott as the chief revenue officer. Previously, from January 2020, Schot was an independent sales marketing and business development consultant. He was at Source Media for 15 years where he served as a publisher for Financial Planning.
She also said that she is actively recruiting new hires to "add to our talented team and look forward to making announcements once those individuals have joined our team."
---
(Editor's note: RIABiz Managing Editor Keith Girard, principal and reporter Brooke Southall and reporter Lisa Shidler have worked at InvestmentNews during various points in their careers.)
---
---
---
Jeff Spears
October 26, 2021 — 12:45 PM
Our world and business models have changed. Restructuring might not work.