Michael Kitces: I think the team is still trying to figure out availability and scheduling logistics.
'Brooke's Note: Three cheers for Mssrs. Canter, Kitces and Clark if they engage in a public debate on transparency of custody pricing to RIAs. All three industry leaders are taking a risk and it's hard to see how it won't yield rewards to the industry. My high-level surprise is not only the rare guts shown here at this level but also who is taking sides with whom. Fidelity and Schwab are aligned, which is apparently representative of the wider RIA custody player roster. It's a little disconcerting when rivals for RIA assets are chummy, but let's see how it plays out and what they have to say. Each side is standing on sacred principles. Transparency is sacred -- particularly in the world of fiduciary financial advice. Yet the right for private firms to set pricing in private contracts is also pretty sacrosanct. Needless to say, we all owe Michael Kitces a debt of gratitude for being the lightning rod in this debate and other conflicts with giant set-in-their-ways monoliths -- not least his battle with the SEC, which continues to find it impractical to enforce truth in labeling about who's a financial advisor and who's a broker.
It's game on for Michael Kitces. He's taking on the cream of the RIA custody establishment -- with just a date and time in question--to debate how RIAs pay fees and commissions to custodians.
In an unusual show of solidarity, Bernie Clark and David Canter are itching to take on Kitces who is accusing them of running opaque RIA custodian revenue models rationalized with the same dubious rhetoric as wirehouses.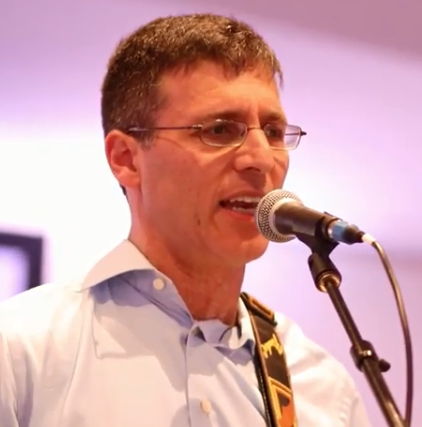 The strange bedfellows pairing of Clark, Schwab Advisor Services' custody head and Canter, Fidelity Institutional's RIA head and executive vice president. against one of the industry's most outspoken and influential bloggers surfaced at the InvestmentNews RIA Summit.
Canter dared Kitces at a forum to join him on stage to debate.
"I am going to make an offer, right now; I'm happy to come on and talk to Michael Kitces in a debate because I think he's asking the wrong question," he said, according to InvestmentNews.
"One of the things we could do, and maybe educate Michael on a little bit more, is make more transparent how we make money," Canter told the publication.
He adds in an RIABiz interview: "Historically, it's been a third-party payer model where the investors are basically responsible for paying our custodial fees by virtue of how the investments in their accounts create revenue for the custodian."
Line of fire
Schwab Spokeswoman Kerstin Österberg told RIABiz that Clark is serious about engaging in such a debate.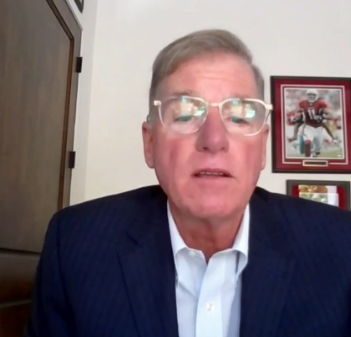 "Bernie is open to discussing this [custody revenue model matter] with Michael and David," she said.
The hold-up is the chock-full fall conference schedule, Kitces says.
"Since conferences are underway again, my travel schedule is very full for the next few weeks, so I think the team is still trying to figure out availability and scheduling logistics."
Kitces and his XYPN partner, Alan Moore, are also taking steps to raise outside capital with the services of Raymond James's marvel Liz Nesvold.
Timothy Welsh, president of Nexus Strategy, a consulting company to the wealth management industry, says he'll believe it only when he sees the debate.
"I don't think [Canter and Clark] were completely serious," he says. "They will find a way to back out of it, I'm sure. While a debate will be fun, it likely won't change anything or force the custodians to open up on transparency."
Yet, he adds, the senior executives are between a rock and hard place. Providing transparency at a Kitces level is an unimaginably horrid Pandora's Box.
"If the average RIA saw the preferential treatment that the big RIAs are getting, they would revolt," he says.
While both Canter and Clark disagree with Kitces - it turns out their beliefs are nuanced as well.
No fee future
In an interview with RIABiz, Canter says the $11.1 trillion AUM Fidelity favors a fee structure with choices.
He says there are a number of pricing models for RIAs including custody fees, asset-based pricing and platform fees. Fidelity does not disclose details on the number of advisors using each pricing model.
Clark's position is very different from Canter's.
"I will commit to the fact, and I have in our pledge that's been public that there will be no custody fees in the future at Charles Schwab/TD Ameritrade."
"That is not the direction we're going... So, we have no intention of raising any fees as per our pledge," he told the forum.
A year ago, Fidelity informed nearly 300 advisor firms that they would begin paying a fee of $10,000 a year. Fidelity charged $10,000 annually to any advisor that has less than $25 million on the platform. See: See: Fidelity Investments will broaden custody fees in July, while Schwab counters with pledge: 'No custody fees and no intention to raise them'
Canter was adamant in the RIABiz interview that even though Fidelity doesn't disclose its pricing agreements with advisors to the general public, his firm is transparent one-on-one with its advisors, and they fully understand how the company is generates revenue.
"I think advisors understand and appreciate how risk-management intensive the business is and capital-intensive. It's not a commodity," he said.
Creating value
But Kitces, a CPA, co-founder of XY Planning Network (XYPN) and head of planning strategy at Buckingham Wealth Partners, says Fidelity's fee-for-custody business still isn't exactly what he'd like to see.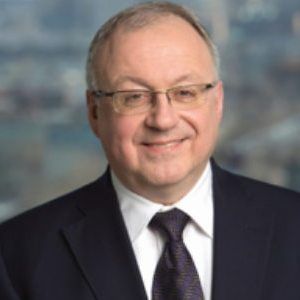 "In other words, Fidelity is arguing for the exact kind of commissions and fees approach that the RIAs on their platform are winning business by not doing."
He also says that if Fidelity's fee-for-custody was better for the advisors, then all RIAs would be in favor of it.
"There's a reason why fee-only RIAs are outgrowing fee-and-commission RIAs, and why advisors who go fee-only don't go back once they charge only fees and fully align their services to create value for their fees…"
Fidelity doesn't delve into specifics of its various fees, but Canter says the fees do provide an opportunity for the RIA to pay the fee directly.
"Whether you call it a custody fee, asset-based pricing fee, or a platform fee, they're all the same category, if you are compensating the custodian for a service they're providing on behalf of the investor. We offer choices. If the advisor wants the end client to pay it, we can make that happen."
What happens Canter says is some advisors like a third-party payer model. "Historically, all of the services we provide advisors are in many cases compensated by the activity that investors do with us and many advisors like that."
Conflicts of Interest
Kitces is on a roll taking on the RIA establishment.
An SEC battle sees the fee-conflict issue in black and white terms. See: Michael Kitces picks his moment to demand the SEC close two giant faux-RIA loopholes -- the hat-switching 'hybrid' advisor and the wirehouse 'financial advisor'
"The irony is that 'the-consumer-should-get-a-choice-between-paying-a-commission-or-a-fee,' is the exact same argument the big brokerage firms use to defend their conflicts of interest, as well.
"And it's the exact conflict of interest that is fueling the growth of the fee-only RIA for the past 20 years," Kitces said in an email.
Leaning in
Pershing, the No. 3 RIA custodian, declined to comment for this article, but Mark Tibergien, former head of Pershing's RIA custody unit, is siding more with his old industry peers.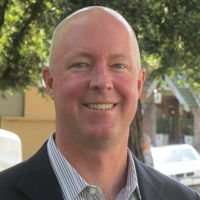 He says the Kitces debating points should be examined closely as a practical matter for a fiduciary advisor.
"Advisors need to be careful what they ask for if they want to be perceived as a good client of the custodian acting as fiduciaries on behalf of their clients," he says.
Jason Wenk, founder and CEO of custodian Altruist, leans toward his larger custodial brethren on the point. See: Jason Wenk raises $50 million from Vanguard Group and others, and Altruist may soon overtake Pershing's No. 3 RIA custodian spot, the Altruist founder asserts
"In the event custodians really did want to pass all of their non-disclosed revenue to clients and instead charge the RIA a custody fee, it would be so high advisors would never accept it," he said.
"Advisors charging AUM fees of, say 1% today, would likely have to start charging 1.3% to 1.5%. There would be no net improvement for the client other than transparency.
"We're trying to accomplish a lot of the same things here at Altruist - make pricing more transparent and less conflicted. Unfortunately, I don't see the established custody players budging much on this," he adds.
Vast discrepancies
But the custodians want to guard their secrets - especially the deals they give to large RIAs, Welsh says.
"I think that Canter and Clark do not want to open the door to transparency and bifurcating custody fees/revenues, as they have both routinely said that it is a 'relationship business.'
"There are some vast discrepancies that RIAs are getting in terms of pricing. If the average RIA saw the preferential treatment that the big RIAs are getting, they would revolt," he says.
Currently, most custodians have separate arrangements with various RIAs and many times the RIAs pass on those fees to the clients, Wenk says.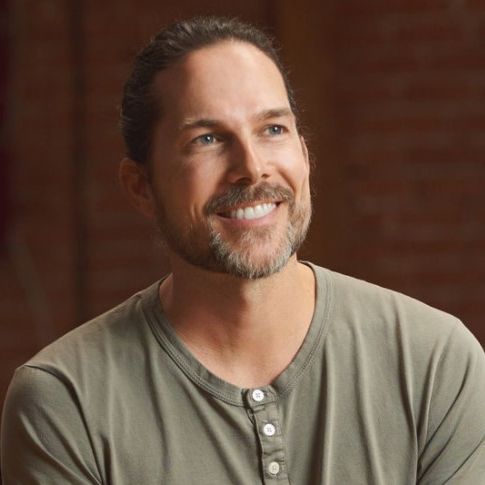 Canter says he favors choice for RIAs. "The question was if there is a custody fee and my answer is that we do that today," Canter says.
Eliminating fees
Kitces argues Schwab and Fidelity are hiding conflicts with commissions using the same old excuses the wirehouses have used for decades.
Typically, the custodians allow advisors to pass on the fees to clients using commissions. But Kitces has penned articles arguing the custodians should have a flat basis point fee.
He has said it would be better if custodians charged 10 basis points and tiered down to 7-, 5- and then 3-basis-points for large firms. This would eliminate the 12(b)1 fees and other hidden commissions behind the scenes.
Tibergien says he believes Pershing is the only firm that offers three choices - basic points, fixed fee, or usage charges.
Pershing spokeswoman Sanuber Grohe declined to comment but Pershing has "subscription fee" pricing as an alternative. See: Pershing finally matches Schwab on zero-fee trades but it offers big incentives to pay a subscription fee to score perks like auto-sweep to in-house Flourish/Stonecastle-type FDIC cash manager
But Tibergien says he agrees with Canter and likes giving RIAs choices.
"If you are running an RIA, one of your first responsibilities is to act in the clients' best interest. It is rare for advisors to pay the custodial fees themselves. It is usually passed along to the client directly."
Custodians make money from asset values, interest spreads and trading volume, Tibergien says. Interest trades and trading volumes have been squeezed so significantly that custodians have to generate additional revenues.
---
Related Moves
January 12, 2022 – 3:13 AM
---
---
December 10, 2019 – 2:05 AM
---
---
Mentioned in this article:
Kitces.com
Consulting Firm
Top Executive: Michael Kitces
---
---
---