Matt Middleton: We took this as a multi-year journey. We wanted not to be beholden. We're not going to get steamrollered.
Brooke's Note: It's an open secret that RIA events succeed in spite of themselves. You put enough like-minded people in one place and magic happens -- even deprived of fresh air, fresh ideas, fresh faces and fresh content. The intangibles carry the day. Here, finally, is an event that is attempting to flip the script and create a vast petrie dish of intangibles that happen to have speakers without 'pay-to-play' advertorials. You have the zeal of the converted from Informa breakaways like Matt Middleton and the renewed zeal of Josh Brown and Barry Ritholtz, who long ago broke away but can always use a way to vent their restless quest for fun and a better RIA world.
Future Proof--an RIA event to end all RIA events--was unveiled today (Oct. 20) with a new business model, some old faces and massive self-awareness about the perverse brokenness of the current sponsor-intensive RIA conference system.
Drawing on the successes of Coachella, South-by-Southwest and New Age Burning Man as much as Schwab IMPACT, the startup of Informa breakaways and power-blogging RIA duo Josh Brown and Barry Ritzholtz, are taking over Huntington Beach, Calif. Sept. 11-14, 2022.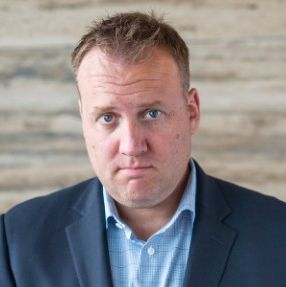 "Nobody remembers what any of the sessions or sponsored panels were about," Brown tells RIABiz about the event business.
"What they remember are the connections they made, the inspiration they got from being around their peers, the confidence they came home with. That's what makes an event unforgettable. Unmissable!"
The confab seeks to bring together a redefined community of financial advisors, institutional investors, asset managers, fintech startups, investors, financial creators other key stakeholders. Added in the mix will be activists, artists and musicians.
That takes elbow room.
Bigger than big
Future Proof is blocking off a half-mile of beachfront, reserving rooms in four of the largest downtown hotels and setting a target of 3,000 attendees.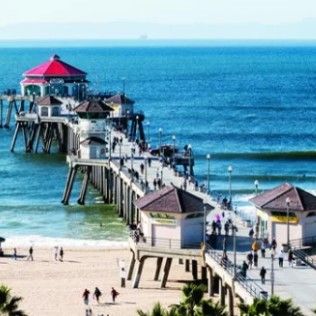 Additional space is being booked for a potential overflow of thousands more attendees in nearby Newport Beach. The outdoor event has virtually unlimited capacity making the flexibility possible.
"So what we did with Future Proof was simply ramp up the potential for networking and experiences to eleven. Most advisors are going to be picking just a small handful of things to travel to next year. We want to be on everyone's list. This is the main event in 2022," says Brown.
"It will be the most important event of the year for advisors, investors, asset managers, fintech execs and anyone who wants to be prepared for what's coming next."
Organizers even see a chance to go bigger than Schwab IMPACT, the long-time event heavyweight. IMPACT starts today [Oct. 20], but will be held virtually, once again. The COVID pandemic has sidelined it from delivering in-person events since 2019.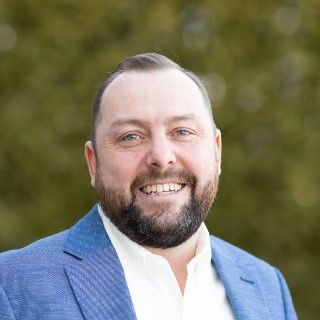 "For us as a startup we have a clean slate," says Matt Middleton, co-founder of event owner Advisor Circle.
"People are assessing, 'Where do I go?' Schwab IMPACT is great, but it's for the Schwab ecosystem. We're independent."
That ecosystem, Middleton adds, is potentially far larger than RIA event-goers currently grasp.
Early on, unlikely suspects have expressed tremendous interest in the event, including wirehouses They say they are ready to be part of the next wave of open architecture in experiential promotions that combine mingling and learning, he says.
The larger vision for Future Proof is to make it the Envestnet of event production. Current event franchises could use its bones, venues and aggregation of advisors without having to reinvent the wheel and create an endless schedules of death marches on cocktails.
Middleton, John Swolfs and Matt Hougan, co-founders of Advisor Circle, are driving the event and have made several visits to Huntington Beach where they are becoming close to the mayor and already pledged $10,000 to help mitigate the recent oil spill.
Multi-year journey
The event's business model attempts to address every objection RIAs are raising about returning to in-person events.
Sponsors Line Up
Here are the companies signed on to sponsor without speaking perks.
AdvisorEngine,
Advyzon,
Altruist,
Bitwise Asset Management,
Direxion,
Envestnet,
Franklin Templeton,
Goldman Sachs Asset Management,
Grayscale Investments,
GTS,
Halo,
IndexIQ,
John Hancock Investments,
KraneShares,
Onramp Invest,
Orion Advisor Solutions,
Portformer,
Riskalyze,
S&P Dow Jones Indices,
SMArtX Advisory Solutions,
State Street Global Advisors,
USCF
YCharts.
It'll be mostly outdoors for starters -- both as a health matter and also because most events never break the confines of a Marriott or Hyatt -- making the beautiful host city semi-superfluous.
It also addresses just how much of a financial and opportunity cost a week away from the office -- and family in particular -- an RIA absorbs being on the road most of the week. It's something Middleton felt personally about after being mostly home with family the past 18 months.
"I had to assess: 'Am I going to continue doing this?'"
Yet, some of the larger changes are happening inside the RIA event black box where money changes hands obscured from view.
Future Proof will not accept fees from big sponsors in exchange for speaking slots -- a big revenue hit.
"Millions," Middleton admits. "We took this as a multi-year journey. We wanted not to be beholden. We're not going to get steamrollered."
The festival will feature a half-mile-long outdoor space with multiple stages, experiential marketing activations and learning opportunities.
Attendees will enjoy an incredible collection of resorts, restaurants and networking experiences, all contained within a walkable footprint along Southern California's renowned beaches.
The plan is for it not to rain.
---
---