Tom Rampulla: We are excited to integrate Just Invest's personalized indexing offering into our intermediary business.
Vanguard Group today announced it has completed the purchase of Just Invest and will more broadly avail the technology to RIAs, banks and broker-dealer financial advisors doing business with Financial Advisor Services, its $3-trillion, financial intermediary business.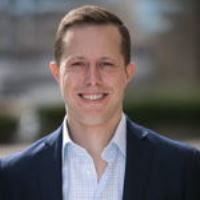 The $8.3 trillion Malvern, Pa., manager paid an undisclosed amount for the Oakland, Calif., direct indexing company after making a deal for its purchase in July, following a year of negotiations, sources said.
The Vanguard closing comes just a day after Franklin Templeton announced its purchase of $6.4-billion O'Shaughnessy Asset Management (OSAM), a quantitative SMA manager and its plum direct-indexing unit, Canvas.
OSAM only launched Canvas in late 2019, and it already represents $1.8 billion of OSAM's total $6.4 billion in assets under management as of Aug. 31. Franklin Templeton has $130 billion in SMA assets under management as of the same date.
"As part of Franklin Templeton, we'll have the opportunity to accelerate client growth at Canvas and continue to add to existing OSAM offerings," says Patrick O'Shaughnessy, CEO of OSAM. "We're excited by the incredible potential this acquisition creates and look forward to getting started."
Seamless, scalable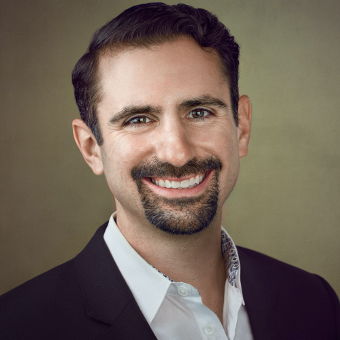 "We were tracking Canvas, as they were one of the only DI units who seemed to have built a real degree of automation on homegrown software," he says.
"We think that's key to create a seamless and scalable client experience. Most everyone else was renting various pipes."
"This was combined with a large AUM starter check from O'Shaugnessy, plus the founders had a big existing platform and network in the RIA community. That's a great combo," he adds
Vanguard also moved forward based on a major 2020 pilot test it applied to its existing clientele in conceret with Just Invest. See: After RIA pilot test soars, Vanguard Group buys Just Invest, to counter disruption bids by rivals in the direct indexing game
"The pilot, which utilized Just Invest's large-scale data analysis, quantitative algorithms and risk modeling garnered positive feedback and sustained interest from advisors," Vanguard stated in its release today.
Vanguard will only use the technology in expert advisor hands to gain the full benefit of the customization direct indexing is designed to provide, says Tom Rampulla, managing director of Vanguard Financial Advisor Services.
"Financial advisors understand that each client's circumstances and values are personal," he said.
"We are excited to integrate Just Invest's personalized indexing offering into our intermediary business and help advisors unlock new ways to tailor client experiences and provide value."
Omission by design
Yet one RIA is conspicuously not slated to become an early adopter of the technology -- Vanguard Personal Advisor Services.
Nor will Vanguard immediately put direct indexing within reach of its mostly direct retail clients that hold the other $5.3 billion of assets.
Currently the $250 billion wealth manager is focused on moving upmarket using Vanguard actively managed funds. See: After freemium-like beginnings, Vanguard Group is priming its $243-billion RIA as a profit engine with high-octane, higher risk, higher-margin proprietary funds, tempered by an 'opt-in' for investors
The omissions are by design but maybe not permanent, according to Vanguard spokeswoman Laura Bulman.
"Direct or personalized indexing will initially be offered within FAS," she says. "We plan to build upon our existing pilot program with RIA clients before assessing additional channels where personalized indexing might add value for clients.
Yet Vanguard has a jump on competing with some of the biggest investment firms in the United States -- Morgan Stanley, BlackRock, JP Morgan, Schwab and Franklin Templeton, which acquired Parametric, Aperio, OpenInvest, Motif and Canvas, respectively.
It was a snooze and lose scenario -- with Franklin Templeton grabbing the last chair, Levin adds.
"Seems like this round of musical chairs has ended. Now direct indexing is a proven use case and value-drive."
---
---
---
IRAKLIS KOURTIDIS
October 4, 2021 — 3:50 PM
"Most everyone else was renting various pipes" - that's correct. Let me point out two things that may be less obvious to non-software-developer people. a) Managing thousands of accounts at a time requires a different degree of automation (scalability, etc.) than managing a single lump of money does. b) Most technology nowadays is of the "grab data from database and shove onto a web page" variety. However, doing direct indexing correctly requires mathematical optimization, which is a niche skill that even good software developers don't normally have. Apart possibly from financial planning (I haven't spent enough time on that to have an opinion), I think it is the most complicated problem you can solve in wealth management. Iraklis Kourtidis Rowboat Advisors, Inc.
Brian Patrick Murphy
October 4, 2021 — 6:22 PM
Iraklis' comments are spot-on, and I'll add a bit of my opinions as well. The DI acquisitions we've seen over the last year (Just Invest, OpenInvest, Canvas, etc.) are all about scaling portfolio construction across many accounts. This itself is just the tip of the iceberg and there are plenty of other things that need to be built out - perhaps by the same firms, but more likely by others. For example, risk profiling continues to be viewed in a semi-static way - essentially static except for time. It's the "glide-path" approach that all target date funds use. But glide-paths (and more importantly, risk profiling more generally) is actually sub-optimal - the correct approach is to re-calculate the appropriate risk profile (based on bond/stock durations) at every point in time and rebalance accordingly. This adds subtle shifts in exposures around the "glide-path"...but no one's doing it yet. Or adding individual security alpha forecasts to the mix... Fun to watch and plenty of companies to build around these trends.