With Hamilton Lane's $90 million stake and Vestmark deal in her back pocket, Russell CEO is ready to plunge the old-line, upper-crust firm into the RIA middle-market
Michelle Seitz opened the playbook to allow RIAs more autonomy, and the firm will use wholesalers based less on channel and more on geography.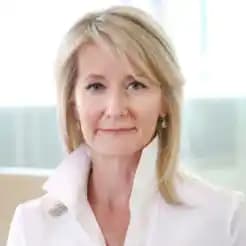 Michelle Seitz: The resulting one-stop access to extensive private and public markets capabilities is, I believe, unmatched in our industry today."
---
Mentioned in this article:
---
---
---
Brian Murphy
October 19, 2021 — 8:18 PM
This is an interesting development - that said, these companies should be looking from the bottom up (not top down) in designing products/services. Design for the consumer, then the full stack (advisor, custodian, etc.) can access at various touch-points along the way. If the product re-imagines "advice" for the consumer, it will be adopted by the full stack.