Michelle Seitz: The resulting one-stop access to extensive private and public markets capabilities is, I believe, unmatched in our industry today."
With a $90 million kiss from Hamilton Lane and a Vestmark deal earlier this year, Russell Investments CEO Michelle Seitz is ready to win back the hearts, minds and assets of middle-market RIAs.
The firm's deals with Hamilton last March and Vestmark in August a year ago are the latest milestones on the road to becoming a major provider of portfolio management and trading software and outsourced services.
Russell didn't go to all that trouble for nothing, Seitz says.
"The resulting one-stop access to extensive private and public markets capabilities is, I believe, unmatched in our industry today," she says in a release.
"We are dedicated to democratizing access to the most sophisticated investment capabilities and tools in the industry," she adds.
Russell sees green pastures downmarket. McKinsey & Company research reports that 76% of asset owners with assets up to $10 billion have not outsourced their investment activities, the company explains.
"This is about extending our institutional solutions prowess--honed over decades working with the largest asset owners in the world--to more middle-market institutions and wealth management partners and their clients," Seitz says.
The company declined to offer specifics on exactly how it is deploying its $90 million investment.
Appealing to RIAs
The investment firm was popular with RIAs in the early 2000s and was seen as the ultimate upper-crust provider. It was one of the biggest RIA TAMPS, but a shuffle-board of ownership changes appeared to push RIAs to the backseat. See: After a decade of unsteady results, SEI Investments is attracting financial advisors again
Yet, Brad Jung, Russell's head of North America advisory and intermediary solutions, says the company has always been focused on RIAs, despite some perceptions to the contrary.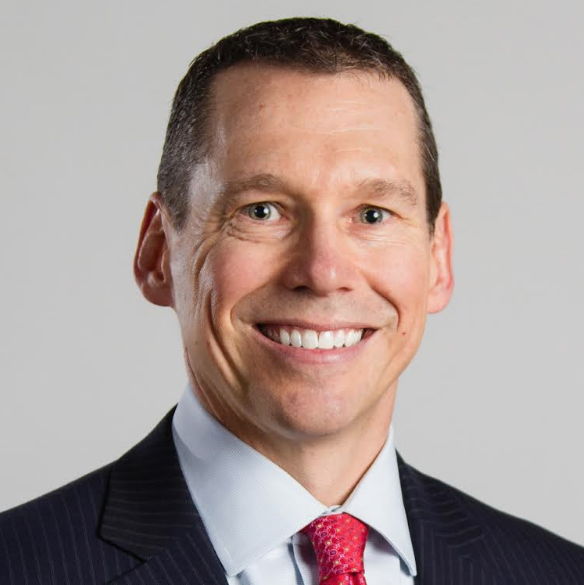 "That may be the perception from an external viewpoint. But that was not the reality," he says.
The old-line firm, currently owned by private equity firms TA Associates and Reverence Capital Partners, is remarkably the same, says Timothy Welsh, president of Nexus Strategy, a wealth management consulting firm.
"Russell hasn't really changed much at all, other than being bought and sold multiple times by insurance and private equity companies over the past decade or so."
"However, they have always been a quasi-TAMP and separate account manager for BD reps with smaller portfolios -- $60k minimums for example-- and have struggled mightily through the years to appeal to RIAs."
Going downstream
Russell partnered earlier this year with Vestmark to oversee separately managed accounts and help woo RIAs of all sizes.
"It is an opportunity in the wealth market and middle market to make sure we are user friendly," Seitz said.
Now that Russell is working with IBD advisors they need help with the technology, and Vestmark is providing the necessary tools, Jung adds.
"By giving advisors choice and personalized managed accounts it allows advisors to match specific goals with financial plans but personalized across each goal with technology.
That's why we partnered with Vestmark. We're able to do that. That's why we can take what we did for institutional business and take it downstream to RIAs," he says.
Russell first teamed up with Vestmark in 2020 to outsource its portfolio management strategies, and this year Vestmark created six separately managed accounts for advisors. See: After $30-million VC raise, 106 hires and topping $1 trillion of AUA, Vestmark is no longer just that UBS-LPL TAMP engine in the Massachusetts suburbs
Vestmark rapidly found its niche in the crowded RIA TAMP channel with software that allows an RIA to outsource investments without yielding control.
Tweaking the model
Russell says it has family offices and independent and dually registered RIAs, but declined to say how many RIAs it's working with at this point.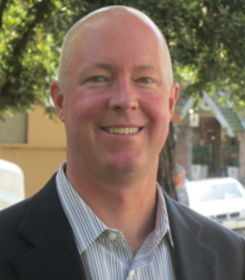 It is, however, the largest asset manager model provider with $28.3 billion in AUM, according to Cerulli's U.S. Asset Allocation Model Portfolios 2020 report.
Jung said the company no longer has a TAMP, but TAMPs remain some of the firm's largest partners.
The firm still uses a wholesaler model, but the strategy has changed, he says. Instead, the company has tweaked its model over time.
"We want our teams to be more focused on RIAs - who value what we do - rather than waste time on an antiquated wholesaling model that might have existed in the past."
The program has 26 regional teams who are positioned throughout the country and have relationships with advisors and RIAs in their areas. This is different from previous models that were more focused on specific channels and products.
"By focusing on building personal relationships with advisors, our teams are better positioned to supply customized content and communications as well as greater access to investment solutions and business resources," he says.
Management shakeup
Earlier this year, Russell went through the second management shakeup in three years, according to Institutional Investor.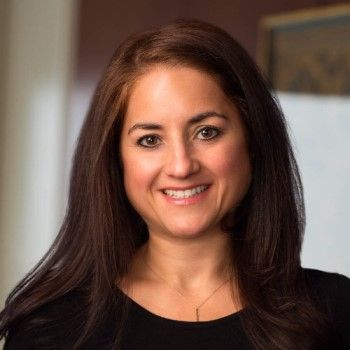 Russell hired a new global chief investment officer as well as president.
The company brought on Goldman Sachs's Kate El-Hillow as global CIO and J.P. Morgan mutual fund trustee Kevin Klingert as president.
El-Hillow was at Goldman Sachs Asset Management multi-asset solutions business for 17 years. Most recently, she was deputy chief investment officer.
Klingert, had been an independent trustee for J.P. Morgan Asset Management's Six Circle Funds, according to his LinkedIn profile. He also spent 10 years at Morgan Stanley Investment Management, where he held various leadership roles including COO.
Russell has had major changes since it was sold in pieces in 2016. Northwestern Mutual bought Russell in 1999 for $1.2 billion.
In 2014, the London Stock Exchange Group purchased the company for $2.7 billion. The stock exchange wanted to keep the Russell Indexes and separately sold the investment firm in 2016.
That same year, well-known private equity owner TA Associates and Reverence Capital Partners chipped in $1.15 billion to purchase Russell's money management and consulting business. Both are well-known to RIA investors. TA Associates is an owner of Orion.
Broad reach
RIAs best know Hamilton Lane as a big investor in iCapital's latest round.
Like Russell, Hamilton is a fund-of-funds but with a big differentiator -- the ability to do direct investments in early-, mid-, and late-venture companies. The company (HLNE) went public in March 2017 at $16 a share, which have since zoomed just north of $90 a share.
The companies formed a strategic partnership last March to provide Russell's outsourced CIO clients with access to Hamilton's open-architecture private markets investment strategies.
Hamilton Lane CEO Mario Giannini is investing money into Russell to gain access to its broad reach.
"Russell Investments' strong outsourced investment solutions will enable enhanced and integrated access to the global private markets for Russell Investments' clients around the world," he says.
---
Mentioned in this article:
---
---
---
Brian Murphy
October 19, 2021 — 8:18 PM
This is an interesting development - that said, these companies should be looking from the bottom up (not top down) in designing products/services. Design for the consumer, then the full stack (advisor, custodian, etc.) can access at various touch-points along the way. If the product re-imagines "advice" for the consumer, it will be adopted by the full stack.