Aron Szapiro: Undoing this rule is key to mainstreaming ESG.
Brooke's Note: There is no way to do business with a person or entity without trusting them. In fact, the more you trust your business partner, the deeper and more effective the business relationship can be. Constant verification is a giant cause of friction. It's time-consuming and is itself a cause of distrust. As the investment industry continues to rapidly advance, the business models that presume high levels of trust like RIAs or ERISA-ruled pensions are going to win out. But now we are asking fiduciaries to raise their game, again, so that we can take on four- or five-level chess after years where one or two seemed sufficient. But we can't begin to put this onus onto them without trusting them. This DOL green light to permit ESG as a key factor in investing for plan sponsors takes a step into that direction. Giving fiduciaries God-like ESG powers to diagnose good and bad, globally, may solve some problems but will potentially creating new ones as well. See:Suddenly Vanguard, BlackRock, State Street not only have the assets but the power of ESG mandates, which make them a growing threat to shareholder democracy, critics say But as they say: You've got to trust someone. Or start to.
Federal regulators today announced a proposed rule that takes ESG from being a plan sponsor caveat emptor to one that can be used with impunity as a tie-breaker with pecuniary factors.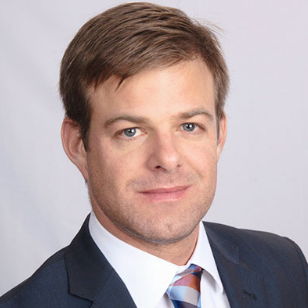 The Department of Labor (DOL), which oversees trillions of dollars in pension assets, took the chill out of an 11th-our rule the Trump administration imposed days before the Nov. 2020 presidential election.
The rule put plan sponsors using environmental, social and governance factors to decide portfolio composition on ice skates for a potential audit or lawsuit.
"While the prior rule was only in "effect" for a few months, we did see a chilling effect on plan sponsors' willingness to consider ESG factors," says Jason Roberts, CEO of Pension Resources in San Diego.
"Advisors were also reluctant to introduce such factors into their analysis.
The DOL's move to eliminate ESG factors took a vital tool away from asset managers, Aron Szapiro, director of policy reseach at Morningstar writes. He was formerly a senior analyst at the U.S. Government Accountability Office (GAO), specializing in retirement security issues and pension plan policy.
"We have argued for some time that the Labor Department should not have raised barriers for plan sponsors that wish to use ESG analysis to select investments," he said. "In fact, ESG considerations can be financially material, and many asset managers integrate them into their analysis.
"Today, the DOL unveiled its proposal. Comments are due within 60 days, so I anticipate a final rule will be published in early 2022 with an effective date in Q2 or early Q3," Roberts says.
Huge win
The key line written in the new DOL rule is: If after considering relevant factors, a fiduciary concludes that "competing investments … equally serve the financial interests of the plan … the fiduciary is not prohibited from selecting the investment … based on collateral benefits other than investment returns."
It's a double-edged sword that plan sponsors can live with, Roberts says.
"Translation: Fiduciaries can use ESG factors to break a tie – even if the factor is not directly tied to performance; they may not, however, accept expected reduced returns or greater risks to secure such," Roberts says.
Less known but no less cheered in the industry was DOL's reversal of the Trump rule's prohibition on using ESG factors in Qualified Default Investment Alternatives, also known as QDIAs. It's the product or portfolio that an employee uses to contribute to their plan when they punt on making a selection.
"Most people access retirement investments through these defaults when they are available, so undoing this rule is key to mainstreaming ESG," Szapiro says.
The importance of QDIAs is that they become a "safe harbor," hence the employer is absolved of liability should the QDIA absorb investment losses.
"This will be a huge win, if the final rule ends up looking like the proposal, for a some asset managers who rolled out ESG target date funds over the past few years," Roberts says.
BlackRock and Natixis top the list of fund firms with products in this ESG target-date category.
Zeroing risk
BlackRock CEO Larry Fink published a very ESG-centric guest essay in The New York Times, today, simultaneous with DOL's ESG announcement.
The Fink letter begs for a way to use finance to reduce climate change risk in developing countries that lack capital investment. He suggests using government grants and subsidies to supplement institutional investors, like pension funds and insurance companies.
The goal would be to absorb risks characteristic of emerging economies--political instability, credit risk and the enforceability of contracts.
"An essential part of raising the scale of capital necessary to transition emerging market economies to net zero will be using public finance to raise more private capital."
Essentially, governments would serve as co-signers on private loans made to buy clean infrastructure.
It is based on the fact that emerging markets -- particularly India and Brazil -- will need at least $1 trillion per year to achieve net-zero emissions by 2050 – more than six times current investment.
Private funding for emerging market climate finance is constrained by a high level of country risk -- a problem because they are currently "undiversifiable risks."
"Government funding in the form of grants and subsidies can absorb some of the risks that come with investing in emerging economies. They can make climate projects a viable option for institutional investors," he writes.
New game
It required fiduciaries for private pension plans covered by the Employee Retirement Income Security Act of 1974 (ERISA) to avoid investing in ESG products that sacrifice investment returns or take on additional risk to meet ESG goals.
Specifically, it directed ERISA plan fiduciaries to "select investments and investment courses of action based solely on financial considerations relevant to the risk-adjusted economic value of a particular investment or investment course of action."
The measure drew widespread criticism at the time. See: Despite just a 30-day window, 8,700 people comment -- most with scathing disapproval -- on DOL's efforts to outlaw ESG in 401(k) plans on behalf of mystery proponents
Then, this past March, the Biden administration DOL suggested it would not enforce that regulation. In May, President Joe Biden issued an executive order directing DOL to consider proposing a new rule.
---
Related Moves
August 10, 2021 – 11:46 PM
---
---
---