Lori Hardwick: I prefer to be on boards where I am passionate about the company's mission.
Vestwell CEO Aaron Schumm just abdicated his chairmanship to Lori Hardwick as part of a senior executive team shuffle, after experiencing overwhelming growth in the workplace 401(k) accounts it services.
"The biggest thing holding us back is the number of hours in a day. When you layer in the breadth of what we do and what we want to do ... staying focused is critical," Schumm explains, via email.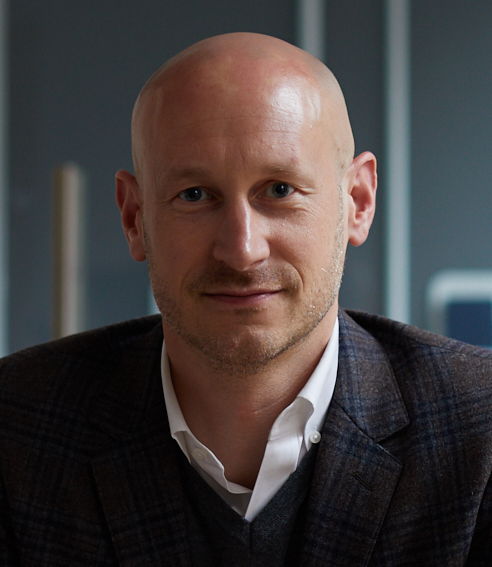 "With Lori stepping in to help more on the board front, it affords me the time to stay focused on executing the vision."
In 2018, Vestwell had 100 RIAs under contract; by 2019, it administered 1,000 plans. By 2020, the figures climbed to 425 and 7,000, respectively.
Today, Vestwell administers services for 22,000 small businesses alone and serves 850 RIAs, according to the firm.
The volume of small businesses signing up to use Vestwell's record-keeping and plan administration services has also leaped five fold, according to Schumm, who refuses to entertain offers for a firm he expects will become a "multi-billion-dollar business in short-form."
"Our future is already lined up in front of us ... [and] we'll have many options to put on the table for discussion when the time is right," he says. "There aren't any other players out there who can do what we do, how we do it."
Next wave
That said, Vestwell is still losing money, although Schumm insists he sees a "clear line of sight into profitability."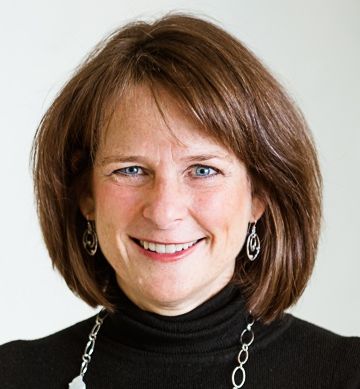 Vestwell currently sells its software to giants like Morgan Stanley, BNY Mellon, and Voya Financial, formerly ING U.S., and Wells Fargo is in negotiations to use Vestwell's software.
To close the gap further, the company is also bidding to grow its revenues by expanding its business lines. The company will soon add support for 529 education savings plans, IRAs and emergency savings.
"That [business expansion] started already, and we've had a lot of success with very large institutions," says Hardwick, via email.
Vestwell needs big volumes because its fees start at just $100 per month and $6 per plan, or $1,200 annually, plus employee fees.
Time to shine
Indeed, part of the reason smaller plans--predominantly served through Vestwell's workplace program--remain underserved is the sheer difficulty in scaling a profitable business out of a vast number of micro accounts.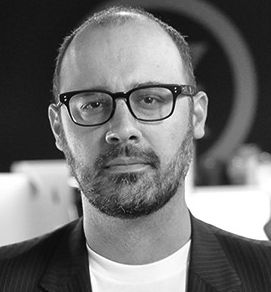 Vestwell administers several plans valued above $50 million, but the average 401(k) plan managed through its software and services stands "just shy" of $1 million. The company administers more than 172,000 individual plan accounts, with an average company size of 7.8, according to Schumm.
Yet by combining Vestwell's software with its substantial private equity backing, the company is confident it can topple the industry narrative that a profitable business can't be built on small plans, according to its 2021 industry trends survey.
"It's been mostly crickets in the world of 401(k)s. Now, investors agree that it's the retirement industry's time to shine," the company states.
There are over 30 million small businesses in the US, yet only 600,000 401(k) plans. New technology is quickly turning the 401(k) world into a different kind of ball game," it adds. .
Rocket pace
Vestwell is finding the segment a fertile ground for new clients.
"We're onboarding five to ten [fold] the volume of small businesses each month than we did a year ago," Schumm says.
"Now we see the next wave heading toward us that's another five- to ten- [fold increase] in volume. We're actively planning, so we don't get overrun; a good chunk of that is optimizing time," he explains.
Not only did Vestwell grow its business by 200% last year, "but it's on pace for 300% growth this year, which means we are making a real impact for small businesses across the country and all of their employees as well," Hardwick asserts.
Indeed, Vestwell's recent growth owes much to the company's 2018 move to expand into directly selling its record-keeping and administration services to plan providers and payroll administrators.
Some 50% of Vestwell's administered plans are handled through its workplace program, Schumm said in July.
Growth potential
The move gave it access to an estimated 40 million American workers, who have no retirement plan, in part, because only 49% of employers with less than 50 staffers offer one, according to Boston-based Cerulli Associates.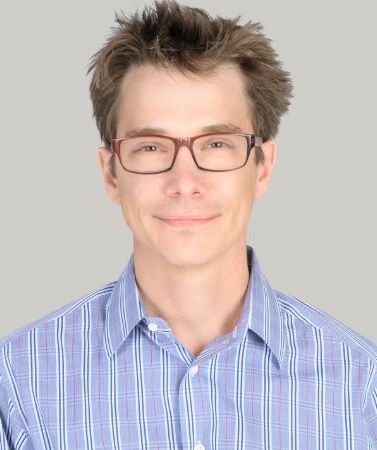 In contrast, 69% of companies with less than 100 employees have a retirement plan. See: Vestwell makes hard-charging payroll startup, Namely, its portal to win plan sponsors for RIAs and IBD reps it services.
Additionally, according to Vestwell's 2020 employee retirement trends report, just 16% of Latinx and 11% of African-American respondents had at least $50,000 set aside for retirement, whilde 40% of white respondents had such a sum stowed away.
Hardwick also asserts that her decision to take the Vestwell chairmanship, just three months after leaving Riskalyze, ties in to more than just the company's growth potential.
"I prefer to be on boards where I am passionate about the company's mission and truth be told, Vestwell is doing really meaningful work.
"The retirement gap in the US is a real problem, and we are addressing that issue head-on ... Vestwell hits the mark on three fronts -- team, mission, and growth trajectory," she explains.
Building expertise
To stay on top of its anticipated year-over-year growth, the New York City firm also appointed data specialist Rob Molchon as its new chief technology officer; promoted Ryan Anderson to chief product officer (CPO) and added former Green Dot Bank CEO Mary Dent to its board.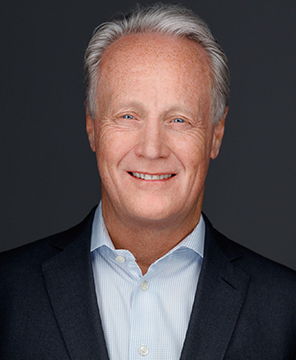 The new hires form one part of that plan. By shedding his chairmanship, Schumm will free up roughly five hours a week out of his schedule. Directors typically work 250 hours a year, according to the National Association of Board Directors.
Molchon's experience as senior vice president of engineering at New York City advertising data and risk-tracker Integral Ad Science will boost the company's software development schedule. Molchon replaces retiring CTO John Skovron, who will leave in 2022.
Anderson, the company's first CPO, will work to improve Vestwell's product-market fit, likely reducing the amount of time the company needs to spend customizing its software, according to one industry observer.
Formerly the CPO of financial planning software vendor Advizr, Anderson joined Vestwell in 2019. But Schumm rejects the idea that Anderson's promotion signals a shift. He calls it, instead, a formal elevation.
Vestwell has has also added 25 extra staffers, following its $70 million July Series C funding round, taking its headcount to 165, with 200 expected by year-end 2021. The company has raised $112.5 million to-date, according to Crunchbase. See: Vestwell raises another $70-million, which it needs as it burns cash to keep up with rapid tripling of its 401(k) recordkeeping startup.
"Vestwell is at a compelling point in its growth," says Dent, via email, as a way of saying it is growing healthily as a mature startup.
As the company's latest board member, Dent replaces 2018 Vestwell board appointee John Moody, president of Broadridge-owned software outsourcer Matrix Financial Solutions.
Tight ship
Hardwick's appointment as chair comes three months after she stepped down as chair of Riskalyze, a financial technology company in Auburn, Calif.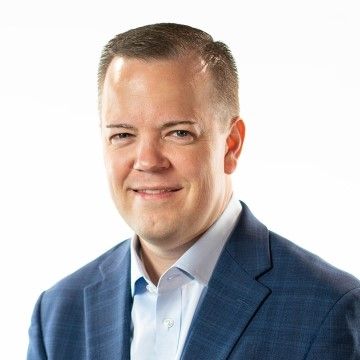 She left the risk management software and model marketplace vendor in the wake of a giant clash between Orion and Riskalyze. At issue was the quality of their respective risk software. See: The ironic outcome of Riskalyze's negative advertising attack.
Hardwick sits on the board of HiddenLevers, which bore the brunt of Riskalyze's ire, as well as on the boards of New York City private equity investor Genstar Capital, Omaha, Neb., outsourcer Orion Advisor Services and El Segundo, Calif.,IBD Cetera Financial Group. Genstar is a major private equity backer of Orion and Cetera.
She told Financial-Planning magazine she exited Riskalyze to avoid conflicts of interest. Riskalyze plans to replace her by year's end, according to its CEO Aaron Klein.
"Vestwell chose wisely…I can speak from experience that Lori Hardwick will make an excellent Chairman for them," he says. "As for Riskalyze's own … we expect to name additional board members by end of the year. More on that front, in time."
As Vestwell chair, Hardwick, who put herself forward for the role in discussions with Schumm, will handle the tricky task of keeping some of Vestwell's more demanding investors happy--bank holding companies in particular, according to Schumm.
She will also co-ordinate board meetings, governance and sub-commitees, he says.
"Given the number of highly regulated entities we have in the room, it's important to everyone that we run a tight ship," he adds.
Schumm's sherpa
Hardwick, who joined Vestwell's board in 2017, says shepherding Vestwell to meet private equity demands for growth is as much a part of her new role as freeing up Schumm's time.
"My job is also not only being an advocate for Aaron and his vision, but balancing that with shareholder expectations," she says.
Wells Fargo and Fin Venture Capital co-led Vestwell's last funding round, in which nine previous investors re-upped, including Goldman Sachs. See: How Aaron Schumm got Goldman Sachs' brightest young star aboard; he jammed in a meeting for a friend and accepted an offer he couldn't refuse--$30 million
Other backers include Goldman Sachs, Morgan Stanley, Manulife, Point72 Ventures and Nationwide Ventures.
Allianz Life Ventures, Northwestern Mutual, FinTech Collective, Greenspring Associates, Primary, Teamworthy Ventures, F-Prime Capital, Industry Ventures and Commerce Ventures round out the list.
Dent, Hardwick, Molchon have also all taken an equity position in the firm, as a matter of company policy, according to Schumm.
---
---
---
---