David Welling says he manages women to a point then 'gets out of the way.'
Brooke's Note: Holly Payne and I parachuted into this article's reporting based on a couple of hard data points about the softer subject of getting the numbers of women up in an RIA. Mercer's are way, way up. And it didn't happen by accident. Yet it was also from a news standpoint somewhat secondary to the overall growth of Mercer in a few short years under Dave Welling. He's grown the national RIA in four years, $22 billion, about as much as Joe Duran grew United Capital in 14 years, $25 billion, using a similar M&A and single-brand script but sticking to it more closely by including investments. To be fair, part of that favorable comparison to UC is the time we are living in where billion-plus dollar deals fall out of the sky daily. But then we get back to the gender angle. Mercer seems to have an edge in its business growth because of and not in spite of its big nod to advancing females as leaders and acquisition targets. Welling does not claim to be woke. He just says he saw firsthand from his Stanford MBA wife how little accommodation the business world made for her career relative to his own. He didn't see how that made sense for anybody and was motivated to do something about it.
Dave Welling is dovetailing 220% AUM growth and a female staffing revolution at his Denver RIA, with a "get-out-of-the-way" managerial style, he says, that empowers his executive team to leverage Genstar and Oak Hill cash to do deals.
The 53 year-old ex-Bain consultant, Black Diamond CEO and Charles Schwab Corp. executive came aboard at Mercer Advisors in 2017 when the firm was still based in Santa Barbara, Calif, with $10 billion of AUM and zero women in management.
Now, women comprise 33% of its senior leaders and 40% of client-facing staff--the industry average is 23%--out of a staff of 529 employees.
Founded in 1985, Mercer has become one of the most active acquirers of RIAs--with a twist. It just completed its ninth and tenth deals for women-led firms to add a cool $1.74 billion in AUM. See: Black Diamond loses serial white knight Dave Welling to a $10-billion RIA that uses Orion.
The latest acquisitions are Miller Advisors, based in Kirkland, Wash., and Quest Capital Management in Dallas. Miller serves about 200 clients with $240 million of AUM. Quest serves an estimated 660 clients with $1.5 billion of AUM.
Mercer has now acquired firms with $17 billion in AUM. roughly a quarter, $4.5 billion from women-led firms since 2016. Post-organic growth of those firms now represent about 20% of total AUM.
Cracking the code
After joining the firm, Welling embarked on a listening tour to all existing Mercer offices. He was struck by the lack of women leaders and alarmed to hear that women on Mercer's staff had turned down offers for executive positions, he says.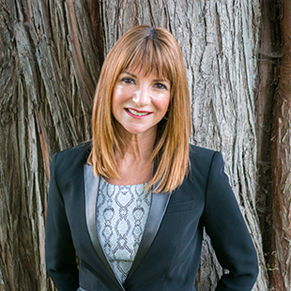 One of the CEO's first moves was to back Kara Duckworth of the InvestHers program in 2018—a year after Mercer acquired her Newport Beach, Calif., RIA.
"Dave knew there was a problem and he wanted to address it," Duckworth says. "But he also admitted he didn't know how."
The truth is nobody in the financial services industry even claims to have cracked the code surrounding women investing. See: Why Sallie Krawcheck made a plea for 'divorce' from unnamed 'investors' as her Ellevest startup approaches its sixth birthday
Hiring, managing, marketing to and servicing women all have challenges discrete from a male-centered Wall Street and banking culture that also casts a shadow on wealth management.
Mansplaining is not the answer. Women have hyper-refined "B.S. detectors" that set off when there's an "I" in team, Duckworth explains.
"Dave's superpower is that he has a vision, outlines it, then empowers the team around that and asks for ideas on how we do that together. He's very collaborative. He becomes a true partner in that sense."
Golden era
Kelli Cruz, principal of Cruz Consulting in Mill Valley, Calif., echos that sentiment. She knows Welling from their time at Schwab.
"Dave Welling is one of the smartest strategists I have ever worked with, so to me, he knows what and how to take strategy and find the right talent team to successfully execute," she says.
"Once Dave can check the boxes he is great at getting out of the way and supporting as needed to set everyone up for success."
Welling says he was at Schwab from 1997 to 2009, which he calls a golden time of women leadership at the company. Senior executives like Debby McWhinney and Myra Rothfeld called shots and Carrie Pomerantz-Schwab keeping Chuck Schwab's eye on the gender diversity ball.
The four personas
Welling was one of two men at the first InvestHERS Summit in 2018 attended by 120 women.
InvestHERS created four "personas" reflecting women investors to better tailor financial planning and investment management services to target their specific needs.
They covere such life cycle roles as family breadwinner, divorcee, widow and stay-at-home spouse. It also encourages and educates women about careers in financial services.
"He opened the session and said how important it was then just observed," Duckworth recalls.
"One advisor came from two very large firms who said 'They do this? I was so skeptical of the others; you find out they do absolutely nothing. But this has already changed things for me and our clients.'"
Yet Welling, like CEOs at other private equity and VC-backed firms, serves at least two masters. Genstar bought Mercer from Lovell Minnick in 2015 though it later sold a stake to Oak Hill Capital in 2019. Terms and price were not disclosed.
Solving for growth
The rollup game is a fierce battle -- especially in the past two years with the entrance of emerging superpower CI Financial and with existing players like Hightower and Focus Financial. See: CI Financial buys Budros to cinch $74 billion in U.S. assets--if pending deals close--but rival Focus Financial just surpassed $300 billion globally, its CEO says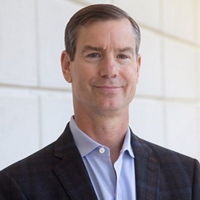 Any edge is welcome.
"We needed a female-led model to solve for growth, succession planning, scale and expertise," Welling says.
Those factors are squarely in the zone of strategic imperative, says Charles Goldman, who Genstar made a strategic advisor in September.
"Our investment in expanding opportunity for women is a critical part of our strategy."
"A more diverse firm, with more diverse advisors and leaders, is key to serving clients," adds Goldman, the former AssetMark CEO where he was succeeded by a woman he hired, Natalie Wolfsen.
"Moreover, helping to bring more diverse talent into our industry is an imperative, if we hope to relate to the diverse client base that needs our help."
Rollup fury
A hand full of firms are really making a focus on women, says Daniel B. Seivert, CEO of ECHEON Partners in Manhattan Beach, Calif.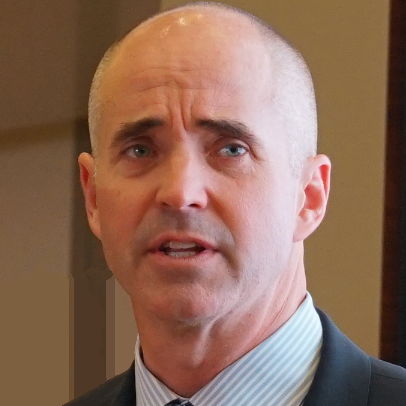 "I know Beacon Pointe is a big one as well, but more in terms of women leaders, not just buying female owned firms."
Shannon Eusey is CEO of Beacon Pointe, which manages about $11 billion of AUM.
The fundamental strategy Welling uses in the roll-up world is to grow a national RIA with one brand, one CIO and a staff of W-2 employees that happens to buy up RIAs with a rollup-like fury.
"The plan is to provide a common client experience. The investments are 'mapped' onto Mercer systems so we can continue to manage them going forward," Welling says.
Rare air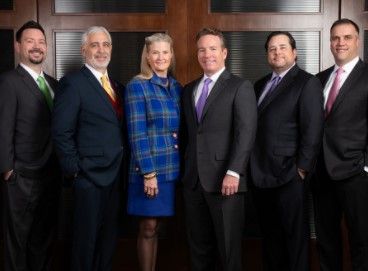 Quest, Mercer's 10th female-led company acquisition on Sept. 29, brings President Kalita Blessing who knows how to lead men as well as women.
She brings along chief operating officer Dennis Moore and wealth advisors Robert Cox, Chandler Ferguson, Carl Kunhardt and Chris Young.
Yet the CEO's magic may be what he's leaving at the door every morning as much as what he brings.
"There's not a lot of ego [here] and that's very rare in the industry," Duckworth says.
"It truly is. You're attracted to that and you want to be a part of that."
---
Mentioned in this article:
---
---
---