Tim Buckley: Vanguard will continue to innovate for clients.
The Vanguard Group plans to radically restructure its target date funds (TDF) to push through price cuts after Fidelity Investments and BlackRock, for the first time in 12 years, won greater TDF inflows in 2020 from much smaller bases.
Vanguard will merge two classes of target date funds to cut cost redundancies this coming February, slashing prices by an estimated 33% on expense ratios to roughly 0.08%, or by four basis points, according to a release.
The move forms part of the Malvern, Pa., giant's bid to to maintain its dominance of the $2.8 trillion-plus TDF market.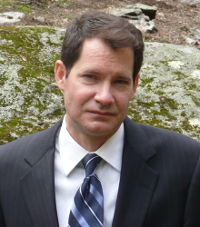 Vanguard TDF mutual funds and TDF collective investment trusts (CIT) grew by $19.5 billion last year, landing it in third place behind Fidelity's $19.8 billion, and BlackRock's $21.8 billion), according to Morningstar Direct.
The Vanguard haul also represents a 70% decline in net TDF inflows for the firm, Morningstar reports.
Vanguard manages $1 trillion in TDF assets, or about 37% of the market. That's nearly triple the share of No.2 Fidelity, the fund analyst notes.
"Through these changes, Vanguard continues to expand access ... Our unique client-owned structure allows us to share our success with clients through lower fees," says Tim Buckley, Vanguard chairman and CEO, in the linked release.
Buckley's "client-owned" riff in the release also echoes the company's latest advertisement.
The new campaign features "owner investors," a fresh semantic flourish. But the qualitative factor suggests Vanguard need not rely on always being cheapest, says Manish Khatta, CEO and chief investment officer of Potomac Fund Management in Easton, Md., via email.
"Vanguard has built up enough brand value as the low-cost index solution that I don't think they have any long-term issues if another firm decides to undercut them. At least not in the short term."
The company declined to comment on the elevation of its "client ownership" message from the smaller print to its overriding advertising message.
Inflow shift
Vanguard's TDF merger will cut some $190 million in expenses from its soon-to-be merged funds, which account for 8% of the $8.3 trillion in assets under its management.
"Vanguard has a long history of lowering the cost of investing ... and we will continue to do so." says company spokeswoman, Carolyn Wegeman, via email.
Indeed, merging direct-sold classes of funds into institutional or admiral funds could also provide the company with a roadmap for future cuts, says Dennis Gallant, strategic wealth management advisor for Boston-based consultancy, Aite-Novarica.
"It's an easy way to get fees down ... [so] there will be more of these mergers down the road," he explains.
Vanguard's merger will also cut TDF fees below Fidelity's average fees for the first time in a decade, according to Morningstar.
The price cuts are likely to boost Vanguard's inflows, too, relative to rivals because the companies that charge the lowest TDF fees typically bring in the lion's share of net new assets, according to a recent Morningstar report.
Following the cuts Vanguard's TDFs will be in line with Schwab's cheapest share class and cheaper than BlackRock's. Fidelity still sells the lowest-expense institutional TDF class.
"From 2012 through to September 2021, Fidelity was consistently cheaper, though never by more than a few basis points. Yet, following the merger, Vanguard will cost less for the first time in a decade," writes Morningstar research analyst Jason Kephart, in a report.
The fund mergers will also reduce Vanguard's administration costs, and give its TDF managers increased scale to leverage when trading, according to the release.
Stacking up
Vanguard remains, by far, one of the cheapest TDF vendors, and its latest cuts move it into second place in terms of having the TDF with the lowest fee.
Of 24 Schwab TDFs listed by Morningstar, eight levy eight basis points, and 13 charge up to 74 basis points. Schwab's average TDF expense ratio stands at 62 basis points. Of 50 BlackRock TDFs listed by Morningstar, the average fee stands at 36 basis points, and 12 charge 0.09%.
Some 14 Fidelity TDFs carry expense ratios of 12 basis points, according to the company's website, and of 50 listed by Morningstar, eight levy eight basis points, and three institutional funds charge six basis points. Fidelity's average TDF fee stands at 40 basis points.
American Funds' website lists 12 TDFs, with average expense ratios of 70 basis points, and T. Rowe price's website lists 20 TDFs, with average expense ratios of 64 basis points.
Yet Vanguard won't be able to compete on price forever, unless it enters new markets, says a source.
"The disconnect is that Vanguard bases expenses and service on the cost to service an investor, but Schwab and Fidelity [et al.] consider lifetime client value, including banking, credit cards, brokerage services, even crypto-currency," the source explains.
Such breadth has merit, but the issue is it's not the Vanguard MO, counters Gallant. "I don't see [Vanguard on] the full advice side of the fence," he says.
Running lean
In the competition for TDF inflows, Vanguard's non-profit credentials, a long-held strength, may also become an albatross in certain instances, says a source that asked not to be named.
Rivals with broader product sets price for "lifetime client value" rather than separate P&Ls for each product they sell, the source says. That opens the door to a loss-leader stategy that Vanguard's charter doesn't accommodate.
"Fidelity and Schwab are likely willing to run a slightly lower margin in short-term with the expectation of making it up over time in a broad relationship. The stand-alone bakery makes better bread; the one on the supermarket shelf is cheaper," the source states.
Indeed, Vanguard's need to use a merger to justify a price cut reflects that Vanguard is running out of fat to trim, says Gallant.
"It just gets harder and harder to squeeze blood from a stone. There's only so much you can get before you start squeezing margin, which may end up being the case."
"This is one of those moves Vanguard is making to look attractive to plan sponsors ... but it does show chinks in the armor," he adds.
That said, even if combining two funds into one smacks of a company finding it hard not to cut bone, Vanguard will benefit from the fund merger, says Daniel Wiener, a long-time Vanguard analyst and chairman of $6.5 billion RIA Adviser Investments in Newton, Mass.
"They've reached the bottom in terms of being able to cut costs ... but it's got to be easier to manage one, rather than two share classes ... [and] Vanguard is very, very competitive; they want to win," he explains, via email.
Customer experience
The quality of Vanguard's digital service also could pose a problem as it faces continuing pressure from Fidelity and Schwab, among others, according to J.D. Power's latest digital survey, which puts Schwab in first place for digital experience, Fidelity in fifth, and Vanguard 13th.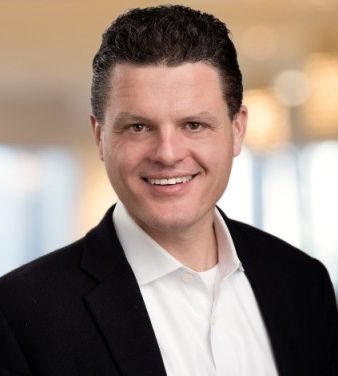 "The race to zero for trading fees is over. We're almost at the finish line ... [so] you've got to differentiate on customer experience, [which] Vanguard in the past struggled with," Michael Foy, J.D. Power's head of wealth intelligence, told the Philadelphia Inquirer.
Indeed, Vanguard has spent a purported billion dollars to share up its technology in recent years, according to Wiener, who asserts that such spending may prove a case of too little too late.
"As more and more companies can compete on costs, and the low-quality of Vanguard's service operation becomes better known, they are absolutely going to lose the next generation of investors," Wiener argues.
Fidelity won't stand still either, says a company spokeswoman, via email.
"At Fidelity, we have a long history of providing investors with a wide array of high-quality products at great value ... and remain committed to investing in our capabiltiies," she explains.
Making moves
Along with price-cutting, Vanguard has also reduced the minimum investment in its 401(k) Target Retirement Trust II fund to $100 million from $250 million.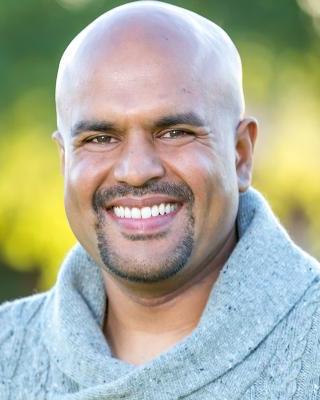 It is adding a higher risk 50% equity income fund for each of its TDFs, too and scrapping the minimum investment requirement for plan-sponsors in TDF mutual funds.
T. Rowe Price previously pushed the envelope on higher-risk funds in TDFs. See: T. Rowe Price takes on the risk of its target date fund retirees outliving their savings -- by jacking up equity exposure even on the glide path
The new Vanguard Target Retirement Income and Growth Trust also holds a post-retirement equity allocation of 50%, which is higher than usual for Vanguard income funds.
The fund is intended for plan participants willing to take on more risk, in exchange for greater spending power, and plan participants must opt-in, according to a release.
"In an all-in-one fund offering ... [plan] sponsors are increasingly seeking additional tools," says Vanguard managing director and head of the company's institutional investor group, John James, in the release.
Vanguard has also moved to increase the number of investing options available to plan participants by adding access, inside its direct contribution plans, to its call-center Personal Advisor Services and to its robo-advisor, Digital Advisor.
The company will not alter its TDF investment strategies or asset allocations, as a result of the fund mergers, the release states.
"[We] will continue to innovate for clients," says Buckley.
TDF growth
Target date funds are essentially robo-advisors sold inside a mutual fund wrapper that rebalance portfolios as they near their liquidating distribution known as the "target date."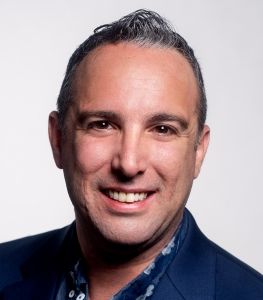 Typically, that's some point in the future, such as retirement or for a specific purpose, like college expenses. One in ten Americans holds a TDF investment.
The funds allow a 401(k) participant to buy and hold funds but still get portfolio management -- at a relative bargain. For Vanguard, it's been a way to stay in the 401(k) game, since Fidelity dominates recordkeeping.
Of the $2.8 trillion held in TDFs. some $1.1 trillion is managed by pooled retirement funds, or CITs, available primarily through employer-sponsored retirement plans, pension plans and insurance companies. Vanguard CITs hold $344 billion, or 34% of its TDF assets.
Vanguard's new TDF fund will also only be made available to the largest plan providers, and through CITs, according to a source.
The average TDF fee industrywide in the United States stands at 0.52%, down from 0.73% five years ago, according to Morningstar*.
Vanguard, which holds 36.7% marketshare, and Fidelity (13.3%) represent two of the top five TDF vendors. They're followed by American Funds (7.2%), BlackRock (9.5%) and T.Rowe Price (11.6%). Schwab is the tenth largest TDF vendor, with marketshare of 1%, according to Morningstar.
---
Vanguard cuts medical benefit, then restores it, after uproar
Vanguard's effort to cut costs also hit a stumbling block last week, after its decision to chop a popular medical benefit for its employees drew swift opprobrium.
On Oct. 4, Vanguard announced its intention to ditch its retiree medical account benefit, which funded employee medical accounts with $5,500 a year after employees hit 40.
Yet, the next day, Vanguard backtracked on the cuts, citing employee feedback, according to The Philadelphia Inquirer.
"We sincerly believed we were ending a program that had lost its utility ... but we got it dead wrong. You can't rely solely on data to understand the whole story, and people don't live averages," says Buckley, in an Oct. 9 video.
The company had planned to pay $40,000 to every eligible retiree during 2022, according to Wiener.
No longer offered to new employees, the funds, which contribute 75% to insurance premiums and in some instances hold as much as $300,000, were made available to Vanguard retirees until they become medicare eligible.
On average, Vanguard retirees do not spend 74% of the available funds in the benefit account, according to Buckley.
The benefit will remain in place, for now, according to the firm.
"Something tells me this is not what Vanguard had hoped would happen when it started looking for new ways to cut costs," adds Wiener.
---
* The headline TDF fees provided by Morningstar also factor in the expense ratios levied by CITs. If stripped out, the average TDF expense ratio stands at 0.46%, according to Morningstar Direct.
---
---
---