Michael Kitces: "If you're going to be a hybrid broker/advisor, you can't market that you're an advisor - and then swerve into being a broker."
Michael Kitces is challenging federal regulators to out nerd him by demanding closure of a long-recognized loophole that could throw for a loop the world of financial product commission sales.
The co-founder of XY Planning Network (XYPN), author of the "Nerd's Eye View" financial blog and head of planning at Buckingham Strategic Wealth is ready to go line-for-line with the Securities and Exchange Commission (SEC).
He wants to contest the semantics and principles of a rule that was effectively tabled 15 years ago under political pressure.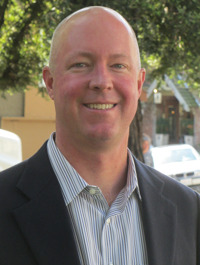 Just by slightly rewording a few lines in a rule book could drastically reorient 200,000 advisors who skirt fiduciary obligations by declaring themselves "hybrids."
Hybrid financial advisors register both as client-first planners and as self-interested brokers. Then they promise to switch hats depending on whether they are acting as a commission-based broker or as a fiduciary planner, who is sworn to act in the "best interest" of clients.
Critics say the bifurcation amounts to a deceptive practice. Brokers are merely labeling themselves as planners to sell more financial products -- with dubious results for investment clients and an unfair competitive advantage over real financial planners.
Kitces isn't out to outlaw hybrids but only the deceptive practices they use.
"Sometimes we want the advice of a nutritionist about our red meat intake, and other times we simply want the butcher to sell us the best cut of meat," he writes in a blog post.
"Simply put, it's important for advisors to communicate that they're advisors and for salespeople to communicate that they're salespeople."
Pyrrhic victory
Kitces, an influential voice in the financial services industry, has filed two petitions for rulemaking with the SEC through XYPN.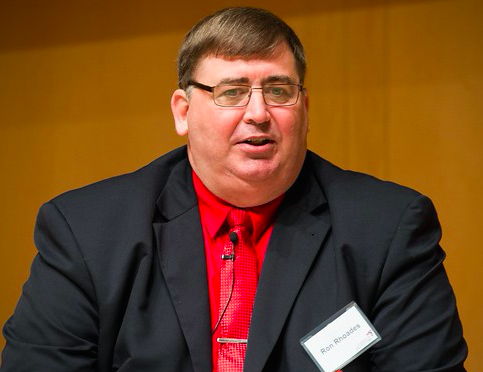 The first would "take up again the 2007 Proposed Rule and its consideration of whether financial planning titles and services should automatically trigger fiduciary investment adviser registration," according to his blog.
The second asks the SEC to modernize the interpretation of Section 208(c) of the Adviser's Act and clarify what may constitute "investment counsel." He charges that wirehouses are using the archaic term to label its captive salesforce as financial advisors.
An SEC spokesperson declined to comment for this article, but in its 2005 ruling on what became known as the "Merrill Rule," the SEC permitted broker-dealers to suggest fixed-fee and asset-based accounts without being labeled "investment advisers."
But the advice had to be "solely incidental" to brokerage services, and brokers were required to provide necessary descriptions and disclosures regarding the services they delivered.
The Financial Planning Association (FPA) sued and won a key victory in 2005 before the U.S. Court of Appeals, District of Columbia Circuit.
The court held that the SEC could not excuse broker-dealers who receive "special compensation" for investment advice from the Investment Advisers Act (IAA), which provides the foundation for the fiduciary regulation of investment advice.
That brought great cheer but little change after the SEC punted on clarifying its rules. The SEC said it would revisit the rule, and it never did. And, now the situation has only gotten worse, the blogger says.
But Kitces' brass tacks approach may be what it takes, says Tim Welsh, president of Nexus Strategy.
"What Kitces is doing here is a much more logical and fact-based approach verses what the FPA emotionally tried, and I think has a very good chance at success," said Welsh.
Second thoughts
Ron Rhoades, long a staunch fiduciary advocate, questions, however, whether the XYPN petitions hit the mark.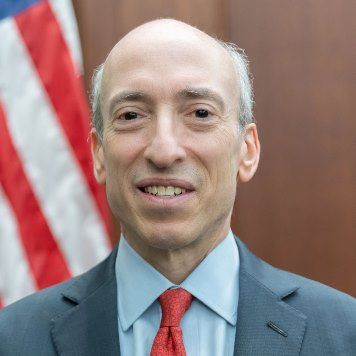 "I'm no longer convinced that a line can be effectively drawn. How can you restrict, for example, a broker working for a major mutual fund, from describing that firm's mutual funds, and then suggesting whether the mutual fund is appropriate for an investor?" he says.
Instead, he believes in eliminating 12(b)1 fees and other revenue-sharing arrangements. Brokers should be paid by commissions better disclosed to investors.
He also supports having all providers of financial and investment advice subject to the same fiduciary duties, but realizes the current business models today would need to be drastically changed.
Rhoades recently took a job with ARGI Investment Services, a $3.7 billion RIA and TAMP but kept his day job as director of the Personal Financial Planning Program at Gordon Ford College of Business at Western Kentucky University.
Stars align
The timing of the Kitces plea may not be random.
Coincidentally, current Supreme Court Justice Brett Kavanaugh was on the appeals panel affirming the FPA's suit. Merrick Garland, then also an appeals court judge, joined Kavanaugh in the opinion and is currently U.S. Attorney General.
Kitces, the FPA or any other like-minded organization could have a leg up in any potential litigation, or spark a Justice Department intervention, assuming the two ex-appeals court judges remain true to their original finding.
He and XYPN co-founder, Alan Moore, also believe Biden administration SEC Chairman Gary Gensler has the guts to stand up to Wall Street and its assortment of fellow travelers -- banks and brokers.
The most telling sign may be Gensler's appointment of avid fiduciary advocate Barbara Roper to become his senior advisor.
"I've dedicated my career to ensuring that our capital markets work for the average investor," she said upon her appointment.
"With investor protection at the core of the SEC's mission, I'm looking forward to bringing that same focus on the needs of individual investors to my work for the SEC."
Roper was instrumental in thwarting a play by FINRA to pull RIAs under its oversight and potentially obliterate the RIA designation by creating a single set of rules based on "suitability."
Old wounds
Specifically, Kitces is asking the SEC to to allow advisors to continue as hybrids but wear only one hat per client. Once the choice is made, there's no going back, he says.
"If you're going to be a hybrid, you'd have to market as a broker and then can choose to move UP to advice for select clients - though if you do, once you swerve into the advice lane for that client, you're stuck in that lane," he writes.
The number of SEC RIAs hit an all-time high of 13,494 in 2020, but the Department of Labor lists 218,000 advisors, and the bulk of them would be considered hybrid.
Right now, brokers must follow the SEC's Regulation Best Interest, which went into effect in June 2020, while RIAs follow a fiduciary standard governed by the IAA.
Kitces wants the SEC to clarify the differences between brokers and advisors rather than crafting a new regulation that puts them under the same umbrella.
The issue that Kitces is fighting is one that brings up old wounds, says Welsh.
"While the FPA did win... nothing changed. Business went on as usual, and the only outcome was to start the FPA's own death-spiral by alienating the industry. History will not be kind to that decision."
---
Related Moves
January 12, 2022 – 3:13 AM
---
---
September 10, 2019 – 10:52 PM
---
---
Mentioned in this article:
Kitces.com
Consulting Firm
Top Executive: Michael Kitces
---
---
---
Jeff Spears
October 2, 2021 — 1:01 PM
Money talks and brokers have more money.
Richard M Allison, CFP®
October 4, 2021 — 1:15 PM
Sometimes the most obvious solution is the one that has been staring everyone in the face for a long time. If you are licensed as a registered representative then, that and only that goes on your business card. If you are licensed as an investment adviser representative, then that and only that goes on your business card. No hybrids. If you are a registered rep, then you cannot be an investment adviser rep. Period. Point blank. End of story. This would allow consumers to know the difference. Simple.
---