Greg Becker: "Our clients rely on us to help increase the probability of their success – both in their business and personal lives.
Brooke's Note: Boston Private is one of those companies I have heard about for decades. But even though it's been one of the larger roll-ups, and it trades publicly, it's gone all but unnoticed. The company has had a litany of issues with its RIAs, and its bank has never allowed it to find its feet in an off-to-the-races way. We probably wouldn't recognize its leaders if we ran into them on a sidewalk. But Boston Private also never fully lost its feet, and its horse trading skills are pretty good. It has sold other big RIA assets en route to this final $1 billion payday. That said, it traded as high as $33 in 2006 and its going out at about $12 a share. Meanwhile, its buyer, Silicon Valley Bank, is proving to be a jack-of- all-financial-trades-with-mastery-of-all. It's now certain it can add wealth management for the millionaires it mints with its VC and investment banking practices. Maybe it really can, even after paying a seemingly hefty premium for a company with no apparent momentum.
SVB Financial Group (SIVB) is buying Boston Private Financial Holdings, Inc. for $900 million based on SVB Group's closing stock price of $387.83 on Dec. 31.
"The transaction would quickly expand SVB's geographic footprint and create a more robust client offering," says David DeVoe, CEO of DeVoe & Co. of San Francisco.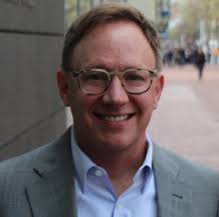 SVB shares closed today (Jan. 7) at $431, up from about $200 in July.
The high-flying owner of Silicon Valley Bank in Santa Clara, Calif., is paying $2.10 in cash plus 0.0228 shares of its own stock to Boston Private shareholders (NASDAQ: BPFH).

Boston Private, parent of Boston Private Bank & Trust Company, saw its shares soar 44% to $12.06 today, up from $8.42 when the deal was announced Tuesday morning (Jan. 5). Its market cap now stands at $993 million, or 10% higher than the publicized sales price.
Boston (Mass.) Private has a combined $17.7 billion of bank and RIA assets. It's most recent SEC ADV shows $13.3 billion of RIA-managed assets, putting its bank asset in the $4 billion range.
That $900-million valuation means that the Boston-based roll-up will get $150 million more than the $750 million than Goldman Sachs paid for United Capital and its $25 billion of AUM.
Yet the valuation of Boston Private Bank & Trust Company falls within the broader parameters of reality in the current RIA M&A market -- not least because the bank assets bolster the case.
"Banks trade on book value and that is the core business for Boston Private…so this valuation will largely be driven by that," says Dan Seivert, CEO of ECHELON Partners of Manhattan Beach, Calif.
"Wealth managers trade as a multiple of EBITDA and given the scale of BP's wealth management practice they probably achieved an attractive multiple."
Heaven forbid
Boston Private's biggest purchase came in 2014 when it acquired Peter Raimondi's Banyan Partners with $7 billion of AUM for $60 million See: As Boston Private and Banyan Partners merge, the Big Three roll-ups become the Big Four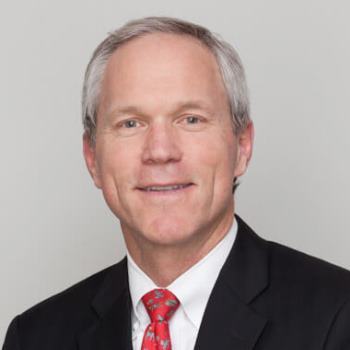 Those two firms' cultures clashed leading to big, counterproductive drama. See: A maverick RIA and a bank walked into a bar in 2006, 2011 and 2014. It's all settling out in a 2018 M&A & spin-off pub crawl
Boston Private had already liquidated (in 2018) Bingham, Scarborough & Osborn, a $4.6-billion RIA that many viewed as its crown jewel. It also sold Anchor Capital for $32 million in cash plus future revenue share payments that approximated $15 million in value.
Bingham Osborn got out three years ago after seeing the writing on the wall.
"This is why we wanted to be separate – not because we didn't trust them (good people) but because we didn't want our clients to have to worry about their new bank overlord," says Jeff Lancaster, principal at the San Francisco-based RIA in an email.
"Silicon Valley Bank seems pretty impressive, but heaven forbid they got bought by, whatever, Wells Fargo."
Bolstering capabilities
Silicon Valley Bank now has a market capitalization of $22.3 billion, up more than $21 billion from its low-water mark in 2009, when shares bottomed at $12.04.
The explosive success of the venture capital investment bank and subsidiary bank under hotshot president and CEO Greg Becker makes the Boston Private deal particularly strategic.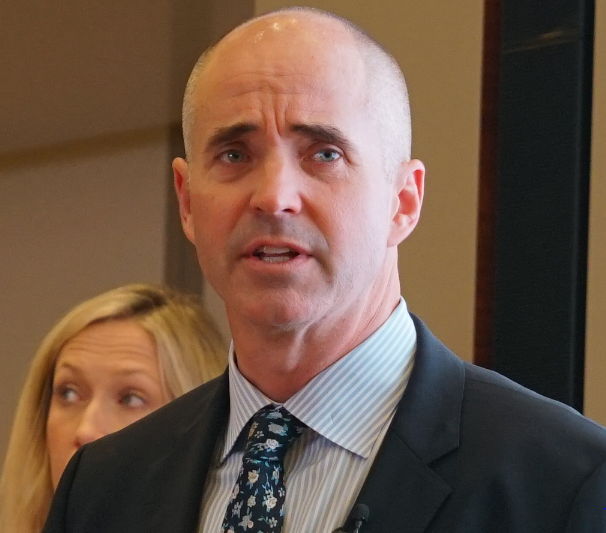 SVB Wealth Advisory has less than $1 billion of AUM and about 50 staff, according to its ADV.
"Boston Private's experienced and well-regarded team, robust service offering, and advanced technology platform will significantly bolster our private bank and wealth management capabilities," said Becker, in a release.
It will also "enhance our ability to offer products and services tailored to the needs of founders, executives and investors," he added.
The nearly $97 billion asset Silicon Valley Bank (NASDAQ:SIVB) recorded $441 million in net income for the third quarter, up more than 65% from the third quarter of 2019.
The bank's stock is now trading more than 200% above book value -- success propelled by initial public offerings and venture capital streaming into technology firms.
Success begat success. The bank released $52 million of its reserves back into earnings .
Core businesses
One example of how SVP turned a convertible loan into a full-on score: It loaned money to BigCommerce (NASDAQ:BIGC).
When that IT company completed its IPO in August, Silicon Valley Bank made a $149 million gain from share appreciation and exercised warrants.
"SVB's vision is to be the premier financial partner for the innovation economy, providing companies, entrepreneurs and their investors the services they need to succeed via four core businesses: commercial banking, investment banking, private banking and wealth management and fund management," the company stated in its release.
"The acquisition of Boston Private accelerates SVB's private bank and wealth management offering, strengthening SVB's overall platform and ability to fully meet the financial needs of its clients," it said.
The transaction has been unanimously approved by both companies' Boards of Directors and is expected to close in mid-2021, subject to the satisfaction of customary closing conditions, including receipt of customary regulatory approvals and approval by Boston Private shareholders.
One law firm, Rigrodsky & Long, P.A. has already announced it is investigating Boston Private Financial Holdings regarding possible breaches of fiduciary duties and other violations of law as part of the sale.
---
---
Brian Murphy
January 8, 2021 — 6:13 AM
Interesting to see. From my perch, no one out here talks about SVB anymore...they've simply lost relevance in what were their core businesses of years past (technology banking/lending, transaction advisory). The $1B in in-house AUM is simply woeful for a bank trying to compete in the personal financial advisory space. I'd have to guess that SVB needed an acquisition of this size just to get to breakeven at the business unit level. My hunch (and only that) is that the combined entity continues to bleed assets over the years ahead and that eventually SVB itself will become a "tuck-in" acquisition by a far larger player (but probably at lower prices). Good luck with all that, - they'd be better served trying to re-invigorate the tired old brand they've become in banking services. Much like Intel, there are things they could've been a real contender in (SPAC advisory for one) that seem to have just slipped through their hands. C'est la vie.
---