Ravi Gupta: 'We're thrilled to triple down on our partnership with Vise.'
Brooke's Note: The robo-advice world is in a big transition. Wealthfront is becoming a bank. Jon Stein is moving on from Betterment. We no longer hear much about Trizic, Jemstep, SigFig or FutureAdvisor. AdvisorEngine is now part of Franklin Templeton. Personal Capital is part of Empower. Despite being a leader in the field, Schwab isn't talking much about it. Robo-advice is way down on the list of topics you'll hear much about. Amid such doldrums, a bona-fide VC firm like Sequoia is hot-footing it into robo-technology with a very pure RIA slant. It catches our eye. What's different is the quality and fulsomeness of Sequoia's backing (mentoring and rolling up of sleeves) on its AI play. It is embracing established RIAs with legacy baggage, attracting talent from gilt-branded A-listers and using the centrality of machine learning to make it all work. That's a lot of mud at the wall, but they are also doing it on their own dime and mental strain. We'll keep watching.
Sequoia Capital keeps buying more and more of Vise, in a winner-take-all gambit to weaponize RIAs and make itself "the central nervous system" of wealth management.
The Menlo Park, Calif., venture capital royalty -- fresh off a staggering win with Airbnb (which it bought for a penny a share) -- led a $45-million round last month that brought to $63 million the total VC backing for the three-year-old, New York City startup.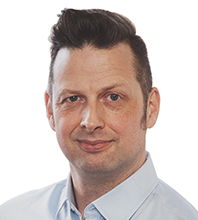 "We're thrilled to triple down on our partnership with Vise as the team redefines one of the world's largest markets," says Sequoia partner Ravi Gupta, who sits on Vise's board and came through McKinsey, KKR and four years in the Instacart C-suite.
Michael Kitces, founder of XY Planning Network and head of planning for Buckingham Wealth Partners, a TAMP, sees the outlines of a power play.
"Sequoia appears to be making a very big bet on the future of custom indexing amongst financial advisors, and the RIA community in particular, " he says in his latest financial technology recap.
That opportunity is no longer theoretical, say founders Samir Vasavada (CEO) and Runik Mehrotra (chief investment officer), in joint comments, via email.
"Since May, our customer base has quadrupled and AUM has been growing over 50% monthly," the pair state.
"Our investors have all seen the promise of Vise and believe in our vision and the team. Our investors were thrilled to triple down ... to help us redefine one of the world's largest markets."
Poaching talent
But the macro-picture is what supercharges micro success, says Kitces. See: Sequoia Capital won big on FutureAdvisor; now it's betting on Vise.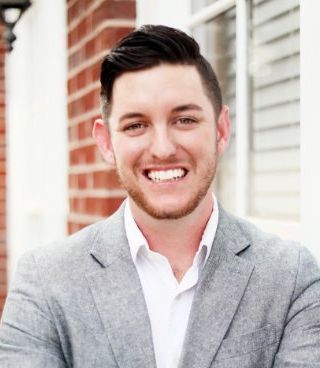 "The opportunity for custom indexing to 'disintermediate' and replace the existing world of mutual funds and ETFs as the building block of client portfolios means there is a substantial opportunity ahead which makes it easier to understand why a firm of Sequoia's size and scope would be interested."
Mehrotra and Vasavada explain why Vise tapped the markets so soon after its Series A, although the need to hire new staff is a chief concern.
"We'll be hiring talented software engineers and quantitative engineers from both large technology companies and hedge funds along with marketing and sales talent to build new features and support our growth.
Recruiting and payroll costs skyrocketed when Vise's staff count ballooned to 50, from six in May, some 15 higher than forecast. It expects to employ 100 by mid- to late-April -- poaching from some of the loftiest Wall Street and Silicon Valley brands.
Its latest hires include chief compliance officer Shah Hafizi, a former BlackRock CCO; vice president for product Niki Sri-Kumar, formerly product head at hire-purchase financial technology company Affirm, now VP of people and talent, Yoonie Kim, previously Dropbox's recruitment head.
"Vise has built a world class team combining talent from BlackRock, Citadel, Bridgewater, JPMorgan, Morgan Stanley, Merrill Lynch, DFA and Vanguard," say Mehrotra and Vasavada.
Vise has also raided such technology companies as Facebook, Amazon, Google, Stripe, Uber, Twitter, Airbnb, Dropbox, Compass and Affirm.
The pair describe Sequoia's Gupta as both "an incredible operator" and "an incredible mentor."
Spreading Seed
"Hires around the management team and the size of the check show that Sequoia wants to make a serious bet," says Lex Sokolin, global fintech co-head at New York City blockchain software company, ConsenSys, via email.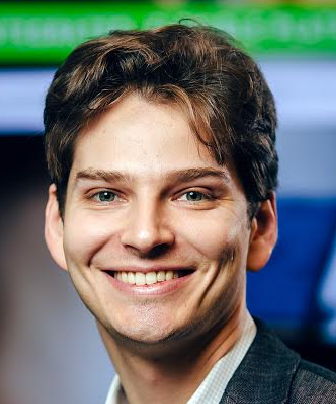 "The financial technology venture capital market is on fire right now. The market and commercialization possible is far higher now than even five years ago," he adds.
Sequoia has invested on three separate occasions.
It led the latest round and a $14.5 million round in May. It also nabbed an initial $3.5 million piece of a May 2019 seed round.
Its financial technology wins to date include PayPal and Stripe. See: Sequoia Capital bet and won big on FutureAdvisor; now it's wagering $14.5 million on Vise and its 'extreme value proposition' for RIAs
Greenoaks Capital (Robinhood) and the Founders Fund (Palantir) in San Francisco joined quiet New York giant Allen & Company as Vise's latest backers, even though the robo-TAMP holds just $10 million of RIA assets under management (AUM), according to its Oct. 2020 ADV.
That said, obtaining such backing is only part of the puzzle. The company is a decade late to the robo-advice scene and is leaning on a technology -- machine learning -- that some observers doubt is ready for prime time.
Vise still has to prove it's a viable business, says David Fellows, a former Moody's managing director, now chief digital officer of London consultancy Acuity Knowledge Partners, via email.
"Vise is another example of a plethora of companies pushing the envelope with what's possible with artificial intelligence in financial services ... [and] their tool could signal a breakthrough. It will be interesting … to see if they can gain traction."
Reality vs. hype
Vise will need to run the table on breakthroughs to justify the faith of its backers, Kitces argues.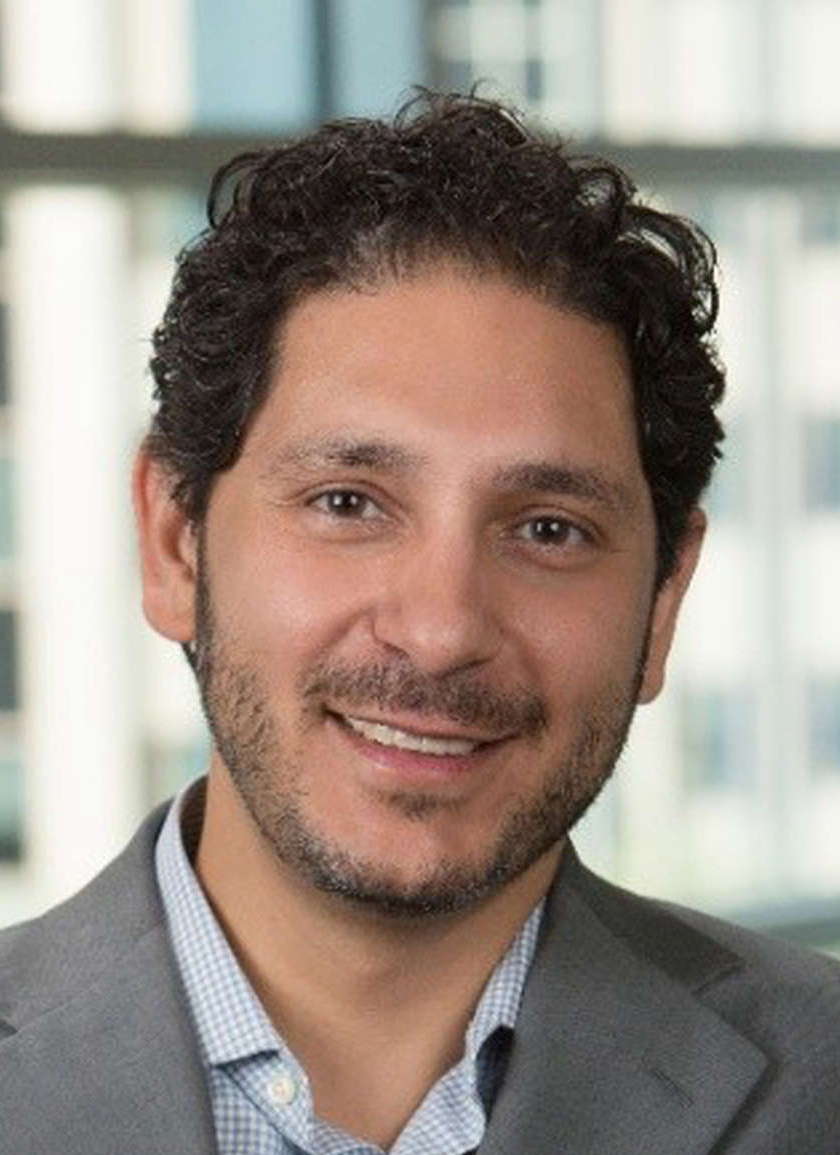 "After all, with a fee schedule of 0.50%, Vise would need to quickly raise $5 billion of AUM just to justify a $100 million valuation even at a multiple of four times revenue, which would be very generous for today's low-margin TAMP business."
"Vise [also has] to actually bridge their technology platform with the reality of how wealth management firms do business," says Kyle Van Pelt, executive vice president (VP) for sales at Herndon, Va.-based financial technology vendor and consultancy Skience, via email.
"This is a segment of financial technology where hype outpaced reality for years. Any AI provider will need to labor against skepticism," he says.
"You can't let your own excitement about your product overshadow your willingness to be flexible and accommodating in how your product can actually plug into each firm's workflows effectively."
Hyper competition
Vise declined to respond to a series of questions posed by RIABiz. They include:
If it met its Dec.31 target of $1 billion AUM.
Why its platform does not support mutual funds, despite pledging to do so.
What is its client count and AUM?
When will it will integrate with Fidelity Investments, as it stated it would?
If Vise succeeds it will also need to solve business and hyper-technical problems in the teeth of the hyper-competitve TAMP business, says Kitces.
"Vise's differentiator may be its custom indexing technology capabilities, but in the end, it is functioning as a TAMP in the asset management -- not the technology -- distribution business, with a value proposition that would implicitly mean changing every client's portfolio, in order to make it more customized using the Vise tools," he explains.
"[This] is challenging both administratively, as every client signs an updated Investment Policy Statement and subadvisory agreement for Vise," he writes.
Conversely, the advisor has to explain each new portfolio to every client. Tax-wise, a 10-year bull market means most clients have substantial embedded gains.
Vise explains its value in language used by other firms, just with a higher expression of cocksuredness that AI can zap the seams and mass customize portfolios.
"At Vise, we are building an intelligent control center for the modern RIA. With artificial intelligence-driven investment management at its core, Vise empowers advisors to effectively deliver customized approaches for each of their clients while streamlining their firms' operations -- from automating time-intensive workflows like trading, rebalancing and tax-loss harvesting to intelligently streamlining investment strategy creation and implementation, account administration and client engagement."
Getting it right
Although some have cast doubt on the logic of spending $63 million to support a software vendor selling into a crowded and highly competitive software and asset management marketplace, industry analysts insist a potential bonanza exists, if Vise gets it right.
"There's no question that Silicon Valley venture capital (VC) firms like Sequoia can spot promising technologies," says Van Pelt.
"The success of Robinhood, Betterment and Wealthfront validated this space for VCs. But over the past few years, they've accepted how expensive it is to build those kinds of businesses, and a much larger piece of the overall pie of assets is with advisors," he explains.
Yet the prize on offer this time around could be far greater.
Sequoia partner Gupta and former SEC commissioners Joseph Grundfest and Troy Parades have also joined the firm's advisory board.
Vise's current board includes YouTube co-founder Steve Chen, Sequoia partner Shaun Maguire, FutureAdvisor co-founder Jon Xu and Michael Ovitz, founder of the Creative Artists Agency, which represents Tom Hanks and Julia Roberts.
Former Softbank chief operating officer, Nikesh Arora, chairman and CEO of Palo Alto Networks is also on the board.
Crunching numbers
Carving out a rough estimate of how well Vise has performed since it began selling software earlier this year is a difficult task. The firm declines to provide hard numbers to back its professed heady growth.
In May, it had 15 RIA clients, $4 million under its management and $800 million of committed AUM. Of that, it expected roughly $250 million to be under the direct management of its robo-TAMP by Dec. 31.
It had a 6.5 year burn-rate, according to the firm.
The number of customers willing to fork out a 0.5% AUM fee has since quadrupled, and its AUM has grown 50% month-over-month, the firm states.
But Vise declines to answer from what base, and its official AUM stands at $10.7 million, according to SEC filings.
New clients include Chicago-based RIA start-up Aurelien Capital Partners, which has yet to disclose its managed assets to the SEC; Lenexa, Kan.-based Barber Financial Group, which manages $1.2 billion and Rogers, Ark.-based Hexagon Capital Partners, which manages $416 million.
Given 50% month-over-month growth from a base of $4 million in May, Vise would now manage $68 million, giving it basic revenues of $340,000. From a base of $10 million in October, it would now manage $22.5 million, providing revenues of $112,500.
Back to the future?
Owing to the involvement of Xu and Sequoia, as well as a number of BlackRock staffers, one industry observer has speculated that Vise is less a stand-alone start-up and more FutureAdvisor redux, with RIAs its target market, instead of retail.
BlackRock bought FutureAdvisor in 2015 for $152 million, and a similar final destination could provide an eventual exit point for Vise's platinum backers. See: Why BlackRock's purchase of FutureAdvisor could be a deal of destiny.
Mehrotra and Vasavada reject the premise, and Vise, which has no client minimums, also does more than FutureAdvisor's software, including client-level customized direct-indexing, in-house quantitative analytics, rebalancing and performance reporting.
"[We admire] what Jon [Xu] and Bo [Lu] built at FutureAdvisor. We've used a lot of those lessons along with appreciation for the needs of our advisors to build Vise, [but] we're not a robo-advisor or asset allocator but rather a technology platform," the pair explain.
"There's a huge opportunity here."
---
---