Longtime Barron's ranking guru Sterling Shea just joined Morgan Stanley where he'll coach advisors but observers say more is afoot.
In an unusual poach, Morgan Stanley has hired two top guns at Barron's, who are famous for issuing the newspaper's "Top Advisor" blessings.
The largest of New York wirehouses has nabbed Sterling Shea, 47, to lead its practice strategy. The 23-year Barron's veteran was, for several years, the face of the Barron's Top 100 Financial Advisors program, which began in 2005.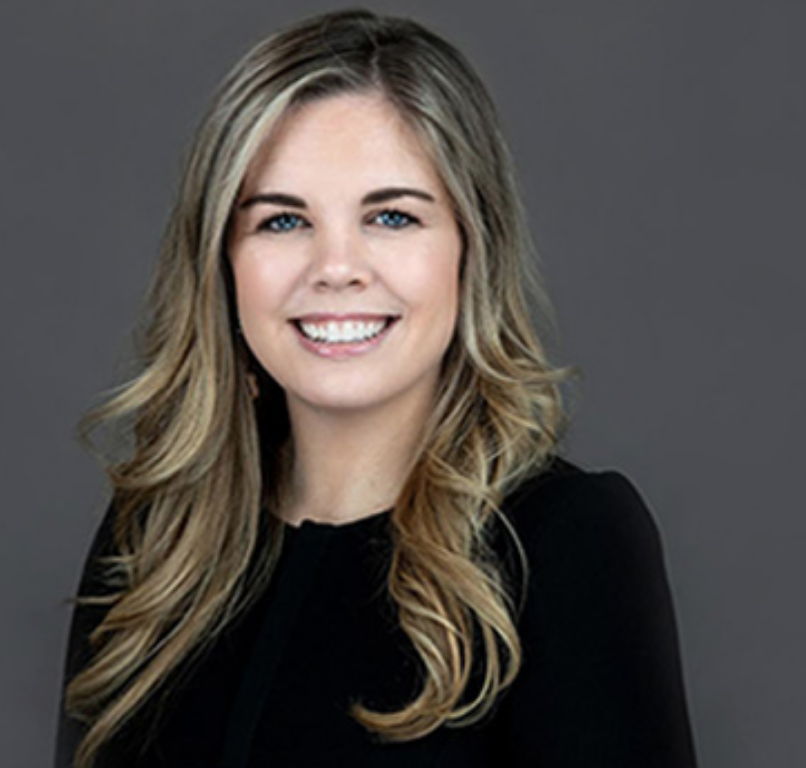 Shea has no ostensible practice management credentials, but he oversaw Barron's rankings as associate publisher and head of the wealth management program.
He was the face of Barron's at top advisor conferences, hosted podcasts and met with top advisors on a regular basis. The New York-based Barron's is owned by Dow Jones & Company Inc., which is owned, in turn, by Rupert Murdoch's News Corp.
Alison Rooney, who spent seven years at Barron's as global managing director in the wealth and asset management group, joined Shea in the breakaway.
Strategic purpose
She led content development for the 30 Barron's advisor conferences. Rooney will report to Shea and also help develop Morgan's practice management curriculum for advisors.
The hiring of Shea make sense in only one way; Morgan Stanley must have a strategic purpose in mind, says Jeff Spears, an RIA growth consultant analyst in the industry.
"I think it was a cheap way for Morgan Stanley to buy his Rolodex," he says. "I think it's recruiting. Morgan Stanley doesn't know how to find any independent advisors."
Shea and Rooney will contribute to practice management, training and development, and advisor assessment functions, according to a memo Morgan Stanley provided to RIABiz.
Shea and Rooney did not reply to LinkedIn requests for comment on their respective decisions to leave Barron's. But Morgan Stanley is known to pay much better than Barron's and has more room for advancement, a source says.
Why worry?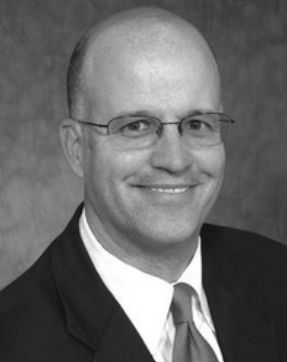 Shea will report to Jim McCarthy, head of business development and field training.
He will oversee a dozen-person team that coaches the wirehouse's 15,000 brokers. The ultimate goal appears to be to help them earn coveted rankings on Barron's advisor lists.
In 2020, Morgan Stanley had 28 advisors on the Barron's Top 100 Advisor list compared with 23 advisors in 2015.
The Barron's lists have been criticized publicly, most notably in a 2016 AdvisorHub piece titled, "Special report: Curse of Barron's List—Why Advisors and Clients Should Worry."
The article noted that about of 60% the advisors who made Barron's hallmark list had at least one customer complaint over a five-year period. See: AdvisorHub slams Barron's for its advisor list - correlating higher rankings with higher complaint rates
Shea gets high marks from top advisors because he was the one who bestowed ratings. Rooney is also well regarded, sources say, because she is credited for the quality of Barron's events.
Connections
Though Morgan Stanley says they'll use Shea's experience for practice management, they didn't delve into his practice management experience.
"We are looking to draw from Sterling's deep industry experience to enhance our already world-class teams and for others to apply his insights into their practices," said Vince Lumia, head of field management in a memo.
According to Shea's online biography, he led Barron's advisor initiatives since the publication began ranking top financial advisors more than 10 years ago. He oversaw content, conferences, and programs geared toward "elite practitioners."
He is a graduate of Boston College and completed a personal development business program at Harvard Business School in 2015.
"The team is perhaps best known for their industry-leading rankings of top Financial Advisors in the US and Australia and for Barron's Advisor conference series, which Sterling launched in 2004.
"The series is focused on delivering practice management, client service and investment management curricula for Advisors," Lumia added.
One of Shea's biggest roles is his connections, says Furey, who believes that his time at Barron's will help him prepare nicely for a role in practice management, since he knows what it takes for a solid advisor to succeed.
"He knows a lot of advisors and he's in practice management, which is adjacent to business development. He might be helpful with recruiting. He knows so many people. This would be a no-brainer."
John Furey, managing partner of Advisor Growth Strategies in Phoenix, Ariz., says the loss of both will be felt.
"This is a significant loss for Barron's. Alison and Sterling were the heart and soul at Barron's. We're bummed," he said.
Best of the best
The loss at Barron's may be its gain in the long run, by opening the door to change, according to industry watchers.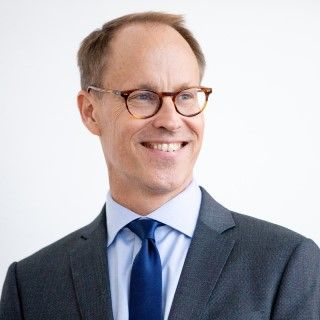 In August, Barron's hired Scott Wenger, formerly group editorial director at Arizent. The B2B publisher, previously known as Source Media, owns such titles as American Banker, The Bond Buyer and Financial Planning.
He will be editorial director of Barron's Advisor. Wenger left Arizent in April.
Barrons spokesperson Steve Severinghaus says Barron's is in good hands with its longtime rankings czar and executive editor Matthew Barthel.
He's been at the firm since 2008 leading the program. In a 2019 Barron's piece, Barthel was described as instrumental in identifying the "best of the best."
Jack Otter, who is editor-at-large at Barron's, has also been named global head of wealth and asset management. He will succeed Shea, Severinghau confirmed.
Otter has been at Barron's since 2012. He has had a number of roles, including interim editor in chief in 2017. He is also host of Barron's Round Table on Fox Business News cable outlet.
Good on paper
A Barron's top advisor title can change the destiny of a broker or an RIA, says Sara Grillo, a New York City marketing consultant to advisors.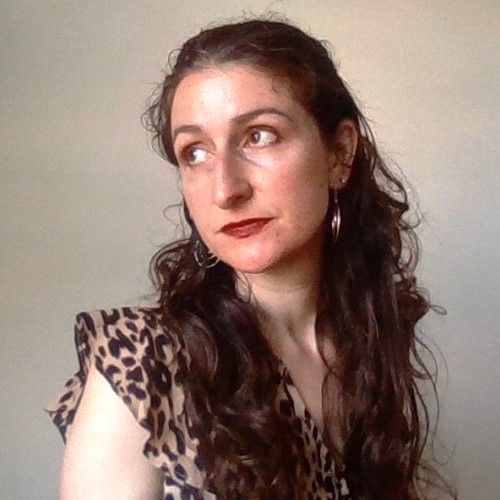 "Despite whatever questions may exist from industry insiders as to the validity, fairness, or credibility of these rankings, they do carry quite a bit of weight with the average consumer," she says.
"To the 'outside,' Barron's is a leading industry publication, a Dow Jones company, has been around since the 1920's, and that is more than enough for people to put their faith in it, to varying levels."
The ranking is essentially a credential similar to an academic designation, she adds.
"It looks good on paper, just like having the CFP designation does or graduating from a top school.
"However, just as the average consumer probably isn't going to invest in a stock just because they read an article about it, the population at large is going to need a lot more than just a Barron's ranking to put their trust in someone," she says.
Barron's has a number of lists in addition to the top 100, providing accolades in a number of financial categories
For instance, Morgan Stanley's well-known Graystone Institutional Consulting Partners led Barron's Top 50 Institutional Consulting Teams, and Morgan Stanley's Private Wealth Management teams also made the list of Barron's top 50 Private Wealth Management teams.
List grift
Barron's also faces threats from organizations that pop up with their own "best" lists of dubious quality, according to a Feburary, 2019, expose in ProPublica, an independent, nonprofit newsroom that produces investigative journalism.
The article was written by a journalist, who detailed how they received a "best doctor" award without any medical credentials or training.
"Companies cash in by calling physicians 'Super Doctor,' 'Best Doctor' or 'Top Doctor' and then selling them opportunities to boast about the honor. Experts call the accolades a 'scam.' Giving me one highlights the absurdity," the writer touted.
Traditionally, firms like Morgan Stanley routinely publish press releases, Tweets, LinkedIn posts and lengthy blog posts highlighting advisors who made the coveted Barron's list.
On Morgan Stanley's website, the company boasts about advisors who make the list.
"By putting their clients first, leading with exceptional ideas and demonstrating integrity, they consistently deliver the best of Morgan Stanley to every client. We are proud that they have been recognized by Barron's as among the best Financial Advisors in the country," the post says.
The source close to Dow Jones says Barron's has taken a financial hit since the pandemic scuttled 30 in-person conferences.
It also faces continuing challenges to stay afloat as the flagship publication of active management in a market where passive investing continues to gain ground.
Severinghaus says the company intends to host its in-person conferences once it is safe to do so.
"Until then, virtual conferences will continue," he says.
AdvisorHub broke the story of the Morgan Stanley hires last month.
---
---
Jeff Spears
January 5, 2021 — 12:47 PM
I admit that I assign more weight to third party endorsements than I should. The ranking in inflight magazines have disappointed. Wondering if the periodical endorsements work in the wealth advisory business. The restaurants I read about on the airline had a poor batting average.
Jamie McLaughlin
January 5, 2021 — 3:22 PM
The Barron's "Top Advisor" lists serve neither the industry nor wealth owners. The changing of the guard at Barron's presents an opportunity for them to revisit a rationale for the lists and, if in their wisdom they choose to continue such lists, a methodology that elucidates the fundamental differences in various wealth management business models.
George Papadopoulos
January 5, 2021 — 7:05 PM
Just as there are way too many credentials (alpabet soup!) out there...I think there are way too many lists out there. It benefits the credential/list creators the most imho. Waiting on a spanking new RIABiz list of ________ next!
brooke southall
January 5, 2021 — 8:39 PM
The RIA business is in a never-ending upward spiralling of awards and lists that accompanies the downward spiral of print publications' fortunes. I like to think that everyday is 'next' day at RIABiz :) But a 'next' list might be fun as long as it doesn't go on about the digitalizing of digital.
Shad Besikof
January 6, 2021 — 5:37 AM
I've attended many Barron's Top Advisor conferences over the years and thought that Sterling's done a nice job. I think Barron's will have some big shoes to fill. As for the lists, it's never been clear as to how advisors make it other than assets and revenues. My guess is most prospective clients who review the Barron's list likely look at the top 10, then make an inquiry. They probably assume that the advisors who have the most assets and revenues must be great at what they do. Instead, the list should be more qualitative in nature. The good news for Sterling is he has a nice list to call on and it's likely that the "top" advisors will pick up the phone for him. I'm not sure if they'll see the value of moving to another Wirehouse, but that's where Sterling will earn his keeps.