Mike Alfred: 'The market for pure-play data has been slower to develop than we expected.'
Mike and Ryan Alfred -- with some of the more visible RIAs in the industry -- made a pick-and-shovel bet on Bitcoin in 2018, but it never panned out--now they're out.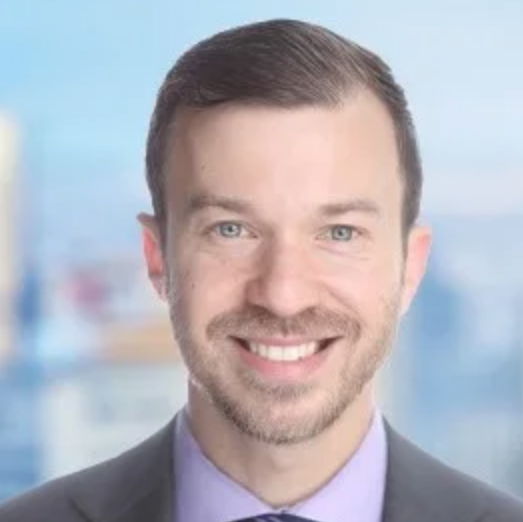 NYDIG, a Bitcoin investment and technology solutions provider, bought the Alfred's data, research, and analytics firm, Digital Assets Data, and will bring the enterprise in house, the company said.
The deal happened Jan. 11, just weeks after Bitcoin hit an all-time high of $40,000 in December. It has recently traded mostly under $35,000.
The NYDIG deal cashed out all the RIAs, but the Alfreds regained significant equity stakes in the merged firm, Mike Alfred says.
Ryan will become head of product and Mike will oversee mergers and acquisitions. Terms were not disclosed.
The brothers made a mark in the RIA market by founding Brightscope, a San Diego financial information company that sells data about 401(k) plan sponsor accounts. They also befriended many RIA owners who backed this latest venture. See: Mike Alfred also exits BrightScope to follow brother Ryan into cryptocurrency sphere
Though demand for Bitcoin went up about nine-fold from 2017's floor, the free-standing crypto-tracker never developed a sustainable market.
"The market for pure-play data has been slower to develop than we expected," says Mike Alfred.
"The value of data goes up exponentially when it's paired with custody, trading and lending services. So it made perfect sense to team up with NYDIG."
Cashing out
Digital Assets Data was founded in 2018 with an eye on becoming the Bloomberg of cryptocurrency data. Mike, 39, convinced younger brother, Ryan, to join in April 2019. The Alfreds sold Brightscope reportedly for more than $35 million. See: Buyer scoops up BrightScope using Genstar's bucks.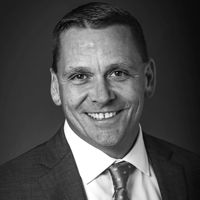 The company raised $9.2 million from a number of firms as well as RIA industry hotshots, including Ric Edelman, ex-Yodlee CEO Anil Arora, Mariner CEO Marty Bicknell, Carson Wealth CEO Ron Carson and Josh Brown of Reformed Broker.
It also raised $1.5 million from Mark Casady, general partner and advisory board chairman of Vestigo Ventures LLC, a fintech firm in Cambridge, Mass., and Alan Howard, a hedge fund magnate in Europe.
Another co-founder who joined the firm late, Kurt Fenstermacher, left in the spring of 2020. "Sometimes, the startup culture isn't right for everyone," Mike Alfred says.
Eddie Alfred, 31, sold his shares and will not continue with NYDIG. See: Mike Alfred scores headhunt coup by hiring brother, Ryan -- and, oh yeah, he raised $6 million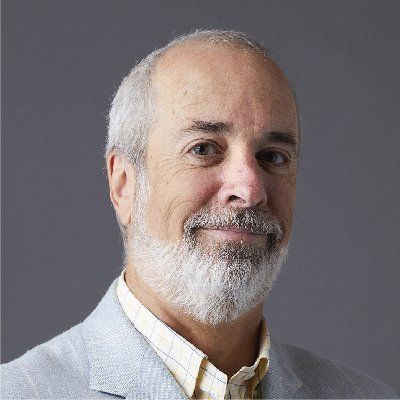 Mike Alfred declined to say whether RIAs and other outside investors made out on the deal.
"I was an investor, and I went along with the deal and sold my shares. That's really all I got," Bicknell says.
Brown also offered a bland assessment.
"I was bought out of my shares and don't really know much about the acquiring company. No current involvement or position; no opinion one way or the other."
RIAs like Edelman are still upbeat about Bitcoin. "The transaction was 100%, so I (like all the investors) was cashed out. I wish NYDIG well and am looking forward to other investment opportunities in this space."
Bitcoin conflict?
NYDIG is also owned by Stone Ridge Hold Group, which owns Stone Ridge Asset Management, and is the largest owner of NYDIG. Stone Ridge Holdings Group holds more than 40,000 bitcoins - worth more than $1.2 billion at today's price.
When asked if NYDIG is conflicted by issuing investment research on an asset it holds massive position in, chief marketing officer Kelly Brewster said his company's transparency -- and the nature of its clients -- negates concerns.
"We have been open about our belief in Bitcoin and the power of the Bitcoin network. The thought leadership pieces we have produced echo that sentiment," he says.
"The majority of our clients are investors with a similarly bullish view and an extremely long time horizon, and who are not looking for us to issue 'buy' or 'sell' signals.
"They are planning to hold their bitcoin for a long time and have been viewing draw-downs as an opportunity to add to their long-term positions," he adds.
The NYDIG venture is still based largely on profiting from getting ahead of the macro-shift to Bitcoin -- rather than the price itself.
"While the price may be a short-term driver of demand for some, NYDIG's business includes segments that are not price-sensitive, and we believe the company will do very well as the ecosystem develops," Alfred says.
Bullish on Bitcoin
Alfred says he intends to stay indefinitely at NYDIG. He stayed 15 months at Brightscope after its sale.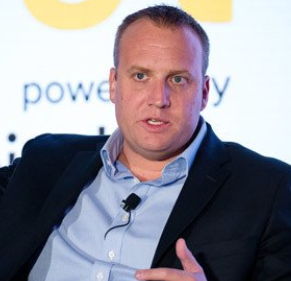 "I stayed long enough to fully integrate and make sure the team was settled and the products fully integrated. It wasn't entirely my choice to leave. In this case, there's huge opportunity at NYDIG. I'd like to stay as long as NYDIG thinks that I can add value."
Cryptocurrency will be more than just a fad and retail investors will expect 401(k) plans to allocate funds to the asset class, Alfred predicts. "I think it's inevitable. It's just another asset class."
"Within the next decade almost every consumer will have some digital exposure," Alfred says.
Alfred is still bullish on Bitcoin and says he hasn't sold any since 2017 -- based on his take about supply and demand. "I believe we are still at the very early stages of Bitcoin's adoption," he says.
"Bitcoin closed at $263.07 on June 29, 2015, meaning a $1,000 investment at the time would have gotten an investor 3.801 BTC," writes Benzinga. Today that translates to more than $135,000.
"I have no plans to sell. When you're holding a verifiably scarce asset in a world of infinite fiat liquidity, it pays to sit tight."
Free data
The name Digital Assets Data will disappear and the data part of the company will be rebranded NYDIG Data, Alfred says. See: Fidelity Investments applies its proven Peter Jubber to its unproven Bitcoin unit and its launch of Fidelity Digital Funds signals it's all in on blockchain currency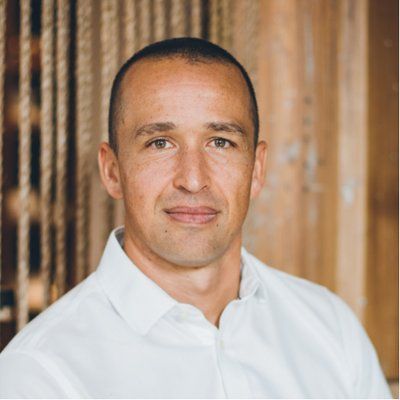 Applying a Brightscope approach to digital currency was bound to prove difficult, says Nevin Freeman, CEO of Reserve.org, which diversifies cryptocurrency buys to improve security.
"Crypto people do look at market data all day long, but mostly the basics are available for free," he says.
"All the exchanges publish their data and companies like coinmarketcap.com and coingecko.com aggregate it quite well. On-chain transactions can be traced with blockchain explorer websites like etherscan.com. Big movements of crypto are tracked and reported by services like https://twitter.com/whale_alert."
Stone Ridge Asset Management founded NYDIG in 2017 when it decided to get into the Bitcoin business and couldn't find institutional providers to serve as a Bitcoin custodian.
Stone Ridge came to RIA attention when it founded Flourish to manage their cash. See: The RIA and insurance worlds draw closer again as MassMutual buys Flourish, a digital bank with 350 RIA banking clients
In December, MassMututal became a NYDIG minority owner by investing $5 million and purchasing $100 million in Bitcoin from the company for its general investment account.
Inside information
NYDIG manages more than $4 billion in crypto assets, and allows direct custody for institutional investors and RIAs. See: How Bitcoin is penetrating RIA portfolios by looking riskier to ignore than embrace
But whether it needs a full research capability in-house based on the history of big crypto-traders is unclear, adds Freeman who built the RIABiz website at when its founded.
"I think it turned out that the active traders in crypto including the big funds didn't really end up basing their decisions on nuanced data sources," he says.
"Put simply, you are either looking for momentary arb opportunities, visible in free exchange data feeds, or you are judging where you are in the bull/bear cycle of crypto bubbliness in order to place longer bets -- doable from basic indicators and following the sentiment by hanging out on Twitter/Telegram."
Mike Alfred says all that may be true, but adds: "There's no inside information, but data helps you see past all the noise."
Institutions may invest differently as the market capitalization of Bitcoin hits $700 billion, says Brewster.
"I think the tone has changed dramatically and the institutionalization of the space has played a large role. It gives advisors and clients a lot more comfort that this thing is real and here to stay."
NYDIG products have a $500,000 per client investment minimum, but the company makes exceptions for RIAs and advisors who allocate across multiple clients and meet that number in aggregate.
Still bullish
Though RIAs steered client assets clear of Bitcoin in the early years, the price appreciation is forcing their hands.
"I'd argue the premise has changed in the past six months. Almost every RIA I talk to is actively investing and coming into the space. I've heard from several who are investing," says Mike Alfred.
Edelman also remains a believer in blockchain and digital assets. "I believe the blockchain and digital assets area are in the early stages of development."
Brewster says that seven of the 14 Digital Assets staffers are re-signing with NYDIG after having to re-apply for the positions.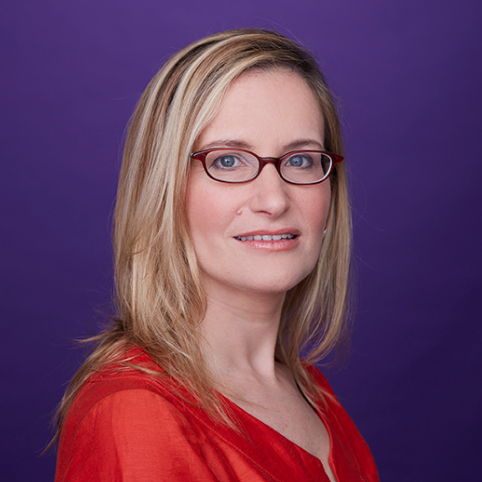 "They hiring only A-players and there were about seven people who fit in the NYDIG model," Mike Alfred says.
In fact, Brewster says that institutional investors remain serious about Bitcoin.
"I think the tone has changed dramatically and the institutionalization of the space has played a large role. It gives advisors and clients a lot more comfort that this thing is real and here to stay."
NYDIG announced on Jan. 26 that it added Jacqueline D. Reses to its board of directors. She is a member of the Federal Reserve Bank of San Francisco's Economic Advisory Council.
"As a fellow Bitcoiner, I'm exceedingly excited to welcome Jackie to Team Bitcoin, and also to the NYDIG board," said Ross Stevens, Founder and Executive Chairman of NYDIG and Founder and CEO of Stone Ridge Holdings Group, NYDIG's parent company in release. "I know that Jackie shares our vision for Bitcoin powering freer and fairer access to the financial system for all, especially the most vulnerable and unprepared for continued fiat depreciation."
---
---
---
Jeff Spears
January 26, 2021 — 1:11 PM
Bitcoin is more than the hot dot. It is also a proven enhancement to diversify your current allocation. Morgan Creek Digital is another firm to watch.