Kurt MacAlpine: 'You may see us go a little bit faster.'
Brooke's Note: Thus far, Kurt MacAlpine seems to know no limits. The one area I surmise he might stumble would be in hedge fund management based on my two interviews with him over the past few months. He doesn't seem to have hedging in his bag of tricks -- rhetorical or otherwise. No excuses or calls for a little luck or bull markets from the CI Financial CEO. But RIA M&A experts make clear, too, that maybe there is no need for him to hedge. A long-only approach works given the conviction of MacAlpine's vision and the margin of error that current valuations give him to buy at private market prices and have them immediately accorded public share valuations. It just remains a tad embarrassing that it's being done by a rookie buyer in Canada -- a country that doesn't even have RIAs.
CI Financial Corp.'s (CIXX) sophomore slump is already over after a January deal that eclipses the AUM of its MVP rookie year rolling up U.S. RIAs.
The Toronto asset and wealth manager is already set to do a $23 billion AUM deal, surpassing the industry best, $17-billion in AUM RIA deals it did in all of 2020, its first year of RIA purchases.
Asked whether CI Financial will catch its breath after knocking down a $23-billion deal out of the 2021 batter's box, Kurt MacAlpine, CEO of CI scoffs.
"We're investing with conviction," he says. "If anything you may see us go a little bit faster." See: A hotshot Canadian CEO tears through the RIA market like the polar vortex, sweeping up $16 billion in AUM and ringing the bell on an NYSE listing that could fuel even more deals
CI is buying Segall Bryant & Hamill in a (mostly) cash and stock deal that catapults its US AUM to $46 billion.
Though the $23 billion includes $17 billion of institutional assets, Segall Bryant & Hamill's $6 billion wealth management platform is its largest U.S. acquisition to date by asset size, according to CI.
The deal, its 14th since entering the U.S. market, was in the works for several months. CI Financial has grown its North American asset total to $261 billion from $170 billion -- including today's deal.
Its classic RIA assets will now be at $30 billion, which put it among the largest after its 12-month buying spree.
Matching the opportunity
That kind of unrivaled success isn't for lack of rivals. It comes down to conviction and the ability to act on it, according to Dan Seivert, CEO of ECHELON partners of Manhattan Beach, Calif. in an email.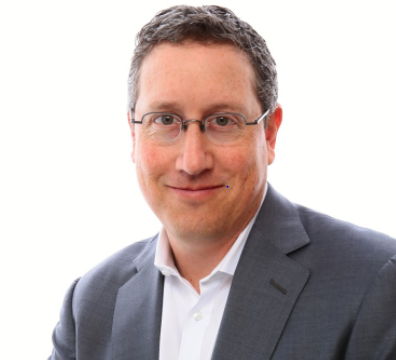 "We have over 100 PE firms now backing various [RIA] buyers in the business," he says. "CI is one of the few buyers whose aggressiveness actually matches the opportunity. "
The opportunity is to buy low privately and be in a position to sell higher to public shareholders, Seivert adds.
"No other industry provides as great an opportunity for multiple arbitrage," he says.
"You can buy firms for 4 times to 6 times EBITDA, spread the payments over time, and realize a 17 times multiple on the same EBITDA at close for the buyer. What sells for $20 million is often worth $40 million to $60 million for the buyer."
The company, which trades on the Toronto stock exchange, rang the bell on a New York Stock Exchange listing last November. The stock closed today (Jan. 26) at $13.37, up $0.46 cents or 3.56%. It's trading just off its 52-week high of $13.89, compared with a low of $11.68.
Focus Financial (FOCS), a big competitor, is also riding that favorable arbitrage and now trades at about $50 after being at about $27 at this time last year. See: Focus Financial shares soar after Rudy Adolf pumps the pipeline and stiff-arms analyst who presses him on a Focus sore point--organic growth, or lack thereof
Street cred
CI had never even done a deal in the United States before this year.
"Private equity has been the dominant force in the M&A market, but CI has one-upped them," Peter Nesvold told RIABiz last year.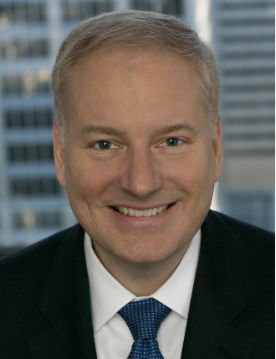 "They've been very aggressive and shaken things up," said the former Silver Lane Advisors managing partner who now heads merchant banking firm Nesvold Capital Partners.
MacAlpine adds that his firm's philosophy of buying firms that can operate autonomously and its tremendous access to U.S. capital, means that current deals don't bog down the deal machine.
"They're coming to stay," he says.
The marriage mindset resets the bar, says David DeVoe, CEO of DeVoe & Co. of San Francisco.
"They are buying strong businesses run by seasoned management teams, which allows them remain essentially autonomous for years to come," he says.
That said, other rollups have stalled after principals -- post-sale -- lost the mojo needed for organic growth. DeVoe is sanguine in the case of CI.
"Setting economics aside, most advisors have client service rooted deeply in their DNA. Their stewardship of their clients' well-being is part of their wiring."
CI Financial did bond offerings and got a listing on the New York Stock Exchange in 2020. It issued $700 million of bonds and now boasts more debt holders in the United States than it does in Canada.
The firm's tremendous cash flow makes it all the easier to fund deals, he adds.
But the X factor is that CI did 13 deals last year as a virtual unknown in the marketplace, MacAlpine says. Now it enters negotiations with street cred.
"People in [the RIA business] know each other," he says. "It sets us up."
Surely CI's visibility is high, says David Selig, CEO, Advice Dynamics Partners of Mill Valley, Calif.
"CI seems to be everywhere," he says. "They're in the conversation now for many of my clients. With capital so cheap and the continued consolidation forces at work in the US, it's no surprise CI remains on a tear."
DeVoe agrees.
"CI is proving that when you have a strong M&A team, a willingness to deploy capital, and are acquiring firms that don't require integration, the sky is your limit."
MacAlpine is not seeking to play down these rising expectations and ubiquity.
"I'm pretty sure we have the fastest growing platform ever."
---
---
Kurt MacSkeptic
January 30, 2021 — 2:41 PM
DeVoe is correct - low cost capital, an aggressive team, and most importantly the siren song of "no integration required" = acquisition force. Don't think Kurt will be there in five years to deal with the mess but regardless this will either end with them pumping products through the advisors and/or forcing more integration and/or cashing their stake to someone who will do parts one or two. He is gathering assets by postponing the real discussion about what you do with them. I don't blame the RIA founders selling out for the big check with no immediate strings attached and are glad a lot of good guys are getting rewarded big time for their entrepreneurial hard work. I just hope their next generation realizes where this will head someday.
---