Al Kelly: There's plenty of opportunity in this fast moving space and take advantage rather than get bogged down [in fighting the DoJ].
Visa and Plaid, the biggest RIA-related fintech deal of 2020, finally died in 2021 under the boot of a Department of Justice (DOJ) anti-trust lawsuit to breakup the proposed $5 billion merger.
Both companies assured investors and customers they would continue to work together as partners even as they go their separate ways. See: After shaking down Bain for evidence, DOJ files suit to stop Visa purchase of Plaid, a nightmarish turn of events for the $5.3-billion dream deal.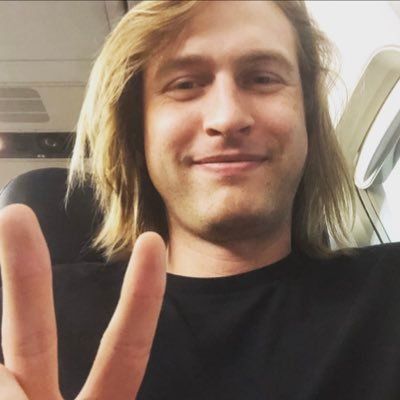 But it may be hard to push the reset button with RIAs, says T3 producer Joel P. Bruckenstein.
"[It's] a terrific asset, nice to have, but we're making the judgement that there's plenty of opportunity in this fast moving space and [we will] take advantage rather than get bogged down [in fighting the DoJ]," said Al Kelly, CEO of Visa on a call with analysts.
But investors weren't quite so magnanimous.
Visa's stock fell $4.03, or 1.89%, while the broader market gained, to close at $208.86, well off its 52-week high of $220.39. Shares are seeing a slight rebound in after-hours trading, up $0.14, or 0.07%, to $209.00. The deal kill was announced right after the close.
Visa, with a market cap of $460 billion, dominates the credit card business but has virtually no market in digital payments like relative upstart, PayPal, which owns Venmo and alreaday has a market cap of near to $280 billion. With data and connections, Plaid verifies and links accounts on Venmo and like apps with a customer's bank account, which would have given Visa its way into that game.
The Plaid-Visa anti-trust trial wasn't scheduled until June -- assuring that no quick victory was possible. The break-up was technically mutual with neither side paying a breakup fee. See: 'Fraud' lawsuit slams Plaid on eve of historic $5.3-billion payday; some experts say it's a 'fishing expedition,' but plaintiff's lawyers say, 'This is no shakedown' -- Second suit follows in July
Plaid allowed that it's pleased to no longer have the Visa albatross around its neck.
"Plaid and Visa would have been a great combination, but lengthy litigation would interrupt not accelerate the work we are doing to build the infrastructure supporting fintech," it tweeted on the company Twitter account.
Faced down
The Plaid-Visa was destined to die aborning after facing an unbeatable anti-trust case, according to Assistant Attorney General Makan Delrahim of the DOJ's Antitrust Division.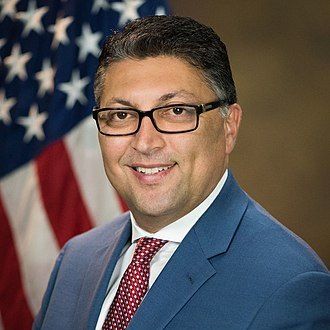 "The department is grateful for the team of dedicated civil servants, lawyers and economists, who carefully reviewed this merger and pursued the litigation.
"Their diligent efforts to prosecute this case convinced the parties to abandon the deal rather than face us in court," he said.
Kelly disagreed about the merits of DOJ's claims that the merger was anti-competitive.
"Relative to DOJ claims of monopolization, we believe the lawsuit is wrong on the basis of fact and the basis of law," he said on the call.
"The reality is the debit market is highly competitive and highly complex and our debit business faces intense competition from a variety of [players] ...,"
Plaid CEO Zachery Perret said in a release his company experienced "an unprecedented uptick in demand" for its services since signing the Visa deal, making it an easy decision to stay independent.
"While Plaid and Visa would have been a great combination, we have decided to instead work with Visa as an investor and partner so we can fully focus on building the infrastructure to support fintech."
Perret has every reason to accept the outcome with aplomb, according to Consensys senior analyst Lex Sokolin.
"Over the long term, I would expect Plaid to make up and surpass the $5 billion valuation," he says. "They are powering Google Pay, which is a 20MM+ consumer app with banking, payment, savings, and rewards.
"Tech companies are no longer pretending to not be in finance, and need large fintech partners -- IBM, MSFT, Amazon, Facebook would probably all be interested and a few dozen billion is cheap for a tech company. And last, Goldman is heavily leaning in this direction and keeps acquiring fintech assets. So I do not think Plaid's window is closed and there is growth to accomplish."
Kelly let his own investors know that Visa can still pursue green pastures in payments without owning all the pieces.
"We're going to be able to work with Plaid and other data extraction [firms] around the world to be able to replicate the capability that will allow us to get into the middle of account-to-account movement whether that be the actual movement of fund or selling value added services."
---
---