Todd Morgan: I think this is the first one we could really hit our dreams and make it work.
Brooke's Note: We talk all the time about the evolution of technology, but often, in the human-centric RIA business, the larger gains come in the fine-tuning of business models. A few years ago, it looked like TAMPs, independent broker-dealers and roll-ups might all slowly go extinct. Yet each category seems to have a new look and promise. Many roll-ups like Mercer, CI Financial and Hightower -- by their own hard experience or that of colleagues --are finally doing deals with seeming ease and fewer signs of post-deal indigestion. It also helps that sellers are getting religion through their own hard experience, doing deals and seeing them not work out. Todd Morgan is one of them -- not that he's asking for your pity. Twice, he says he was part of big-valuation deals for his Bel Air firm and didn't achieve his "dream" either time. Now, at 73, he is part of, perhaps, a more modest financial deal. But the post-deal upside is much greater -- knowing all that crap they teach you about "cultural compatibility" is true.
Extending a dazzling buying spree, Hightower Advisors made the largest deal in its history for an $8 billion AUM ultra-high-net-worth wealth manager to Hollywood stars that has less-than-stellar track record of its own.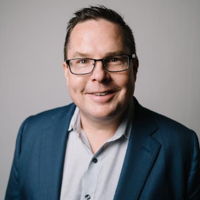 Hightower picked up Bel Air Investment Advisors LLC, capitalizing on its Canadian owner's willingness to take a buzz cut on the $125 million it paid in 2013.
Fiera Capital Corp., a Montreal-based investment management firm, sold Bel Air and Wilkinson Global Asset Management in separate deals worth a combined $80 million Canadian, or $63 million U.S., the company said.
The Fiera deals have earnout provisions and Fiera will still sub-advise $1.65 billion of AUM for Bel Air and Wilkinson -- a suggestion that the deal was more lucrative than it appears, says Dan Seivert, CEO and managing partner of Echelon Partners.
"Given the current M&A environment for RIAs, we believe both of these platforms would have traded at attractive EBITDA multiples, so we question the surface level figures in the press release that stated Fiera only received $63 million in U.S. dollars."
Seivert says Fiera will snag revenues with a earn-out and sub-advising $1.65 billion.
At a conservative 1% fee, the Canadian asset-manager will gain $16.5 million annually in the sub-advisory deal. If the deal lasts three- to five-years that could generate an additional $50 million to $85 million, he explains.
Strong impact
State Street bought Bel Air for a staggering $217 million in 2001, when it had just over $3 billion under management. Morgan bought it back at a reported, significant discount when State Street decided to get out of the business.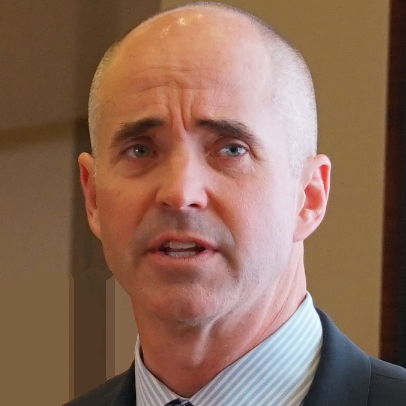 Hightower announced the acquisition Monday (Jan. 4).
"They made a strong impact on me that we'd be an independent investment boutique. We are on the same wave-length. We share the same culture. I trust him," Morgan says about Hightower CEO Bob Oros.
Bel Air's value was driven down by only modest asset growth relative to broad market gains. It had $5.6 billion of AUM in 2013, but the S&P 500 has more than doubled since then.
Watershed moment
Bel Air and Morgan have no need to reinvent themselves, Hightower CEO Bob Oros says.
"We embrace them for who they are. We don't want to change them," he adds.
There are good reasons for Oros to embrace the purchase, says John Furey, principal of Advisor Growth Strategies in Phoenix, Ariz.
Bel Air is growing healthily and the deal's details capture its value, Morgan says.
"We're not comparing apples to apples. I don't think it's wise for Hightower and Bel Air to go into details of what was different. The trajectory of our assets under management continues to grow like crazy. Valuations were different in 2000 than in 2020."
Ins and Outs
The high-net-worth shop took a hit when Darrell Krasnoff and Andrew Palmer, principals of a $1.5 to $2 billion team, left Bel Air.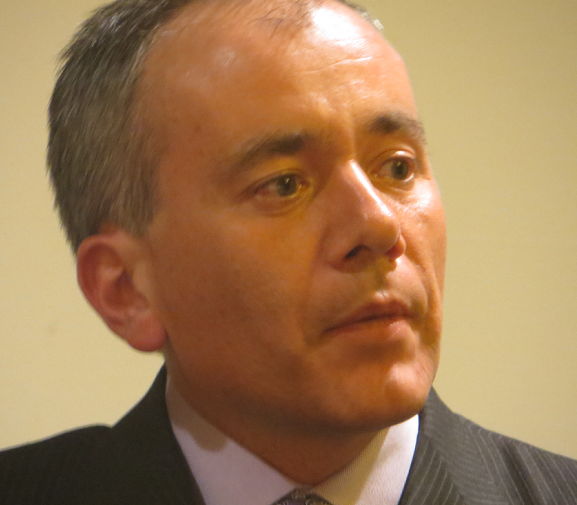 They joined Los Angeles rival wealth manager Evoke, founded by ex-Luminous partner David Hou and Mark Sear. See: UPDATED: In massive break, $17B 'Luminous' team at First Republic departs en masse to form two separate RIAs --in LA and Foster City, Calif.
Morgan, 73, says past deals, beset by cultural mismatches, are not indicative of what will happen under Hightower.
"We were the odd duck both times. I didn't want to leave State Street. They wanted to get out of wealth management. I was out," he says.
Morgan ended up captive to alien cultures for two decades for the oldest reason, says Jeff Spears, an RIA growth consultant.
"Todd's a smart guy. How can he be so stupid? The answer is money," he says.
"It's seductive when someone offers you a boat-load of money to buy your business. But at the end of the day, a lot of the problems [he] had before are still there."
Strategic Shift
Even without the departure of Krasnoff and Palmer, Bel Air's growth rate is "below average," Seivert says.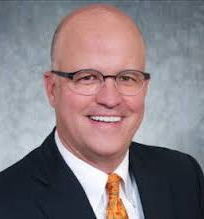 "Their cumulative AUM growth under Fiera likely exceeded 25% or a CAGR of ~5%, which in the absence of an acquisition strategy is below average for wealth managers in this AUM range who focus on UHNW clients," he explains.
"When factoring in the breakaway of Darrell Krasnoff and Andrew Palmer, growth is less impressive at a CAGR of ~2%."
The decision to sell both Bel Air and WGAM followed a strategic shift for Fiera. American subsidiaries were superfluous, Jean-Guy Desjardins, chairman of the board and CEO said.
"After thorough strategic review of our private wealth operations in the U.S. and in light of the evolution of our private wealth business model, we elected to divest Bel Air and WGAM, two high-quality businesses."
Meanwhile, Fiera has been outpaced by fellow Canadian buyer, CI Financial. A hotshot Canadian CEO tears through the RIA market like the polar vortex, sweeping up $16 billion in AUM and ringing the bell on an NYSE listing that could fuel even more deals
Rationales aside, this latest deal seems to follow a pattern, Spears says.
"This feels like déjà vu. My guess is this could be their last transaction. He was the first mover to break away when he sold his business in 2001," he explains.
Long-term goal
Morgan doesn't want any more deals.
"I don't want to start over and keep finding a new partner. I've got stories behind each one but they didn't work. I think this is the first one we could really hit our dreams and make it work," he says.
For instance, 14 staffers of his firm's 43, were part of the equity deal and received ownership stakes. He has never involved this many advisors before, he says.
"They got to ask a lot of questions and they signed off. We sprinkled it around and we wanted to make people happy and ensure longevity. My goal is to keep Bel Air going for many decades."
Both Oros and Morgan had dozens of Zoom calls over the holidays to cement the deal. They were on zoom calls until 11:30 p.m. (EST) on New Year's Eve finalizing the discussions and contract negotiations.
"These things are complex when you're dealing with three parties," Oros says. "They've been a consistent grower. It's the kind of business we love to find - regardless of size."
Morgan says the pandemic has had a limited impact on his firm. It has managed to add hundreds of millions of dollars in assets.
And, he has no plans to retire anytime soon.
"I don't know that word. It doesn't work for me. I love the business."
---
Related Moves
August 15, 2019 – 7:58 PM
---
---
January 8, 2019 – 3:09 AM
---
---
---
Jeff Spears
January 12, 2021 — 12:35 PM
Sounds like the old relationship breakup line of - "it's not you - it's me".