Chip Roame: Many Tiburon members believe that Tiburon can have a huge impact on improving industry success for both women and minorities.
Brooke's Note: When I used to attend the Tiburon CEO Summit (before it banned media), there were 75 attendees. Since then the prestigious event has grown to more like 150. Next Spring in New York City, it is targeting 300 attendees. I see that explosive growth partially as a function of the trajectory of the advisor business itself, which keeps creating more big shots. But like everything in business, it's also about a business model. A major perk of being a Tiburon Strategic Advisors member is entrance to these events and all the good elbows to rub. More spots are likely good for revenues. There is also the understandable need to make up for two events lost to Covid-19. But is it still a CEO Summit with 300 attendees, many of whom are not CEOs. An intricate set of eligibility rules will assure perhaps that it remains just CEO enough. The other pressure surrounding its exclusivity relates to its historically few women attendees and the bad press it got a year ago because of metaphors used by Ken Fisher regarding what is inside a woman's pants. The dynamic of the need to be inclusive and exclusive all at once captures that tug in our industry between wanting to break away from Wall Street and wanting to retain its clubby feel that makes us feel special. Yes, the next CEO Summit will have a session on diversity and inclusion. Yes, it will be located in New York City, home to Wall Street.
Charles "Chip" Roame will have to wait until next year for a do-over of his Tiburon CEO Summit to prove it's not a raucous boys club, but creating inclusiveness at an event touted for its "exclusiveness" will be no simple trick.
Roame announced today (Sept. 25) the event, scheduled for Oct. 12-14, is being postponed. He said he'll make another run at a live conference this coming April in New York City.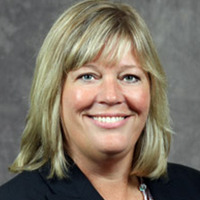 But the dates won't be the only change. Ken Fisher, the well-known financial advisor isn't being invited back and neither is Alex Chalekian, founder and CEO of Pasadena, Calif.-based Lake Avenue Financial.
Fisher and Chalekian were at the center of a major blow-up last year after Chalekian called out Fisher on Twitter for a presentation that was widely viewed as sexist and demeaning to women.
"Ken Fisher is not on my radar screen..." Roame said, calling him a big distraction.
Fisher declined comment for this article but has contended, as per Bloomberg, that his comments about women were made in the context of the reprehensible way that Wall Street goes about approaching prospective investors as clients.
After this piece was published, John Dillard, senior vice president of Fisher Investments, said the firm has "more than just recovered."
"AUM as of last month-end was over 25% above where we were a year ago. One minor point: Ken hadn't been to a Tiburon Conference before last year in fully 10 years—it isn't like not "inviting back" changed anything," Dillard said in an email.
Calling out the nation's largest RIA at the industry's most exclusive executive event ignited a social media firestorm and an intense debate in an industry with a deplorable diversity record. See: How Ken Fisher's 'girl's pants' remarks set off an RIA-led tweet firestorm that became a slow-burn PR disaster that remains uncontained
"I suggest that we stop promoting Ken Fisher (as one once said, all press is good press!), and instead put all our energies into making change happen. Tiburon would like to hear from those Tiburon members who want to work to make change," Roame added.
In that regard, Cheryl Nash, CEO of Tegra118 (formerly Fiserv Investment Services) has been added to the agenda to lead a one-hour panel titled: "Diversity, Equality, & Inclusion: creating the culture to support women and minority executives."
"The industry's broader DEI (diversity, equity, and inclusion) remains a priority for me, and we will still kick off a big DEI program, led by Cheryl Nash at Tegra118 and myself, in April, or whenever the world situation allows us to host a Tiburon CEO Summit," Roame says.
"Many Tiburon members believe that Tiburon can have a huge impact on improving industry success for both women and minorities due to its broad C-level membership base."
Of the 35 attendees listed on Tiburon's website for April, it appears at least five will be women.
"Another goal is to broaden the attendees and reach out to women and minorities to invite them to the Tiburon CEO Summits, and look for opportunities for them to sit on panels, lead discussions, etc.," Roame says.
"They need to be in the room when we are talking about issues relating to them."
Opening up
Jason Lahita, who recently formed StreetCred Communications and handles public relations for Chalekian, confirmed his client was not invited. He attended last year as a speaker.
Fisher's firm has largely recovered from the brouhaha, but the once-ubiquitous Fisher has stayed out of the spotlight in his firm's recent media campaigns. See: 'Firing on all cylinders,' Fisher Investments forms East Coast hub with 600 desks after it adds another $10 billion of AUM, leaving last year's social media firestorm in the dust
While Fisher and Chalekian are out, Roame, managing partner of Tiburon Strategic Advisors, plans to open the 2021 conference to 300 attendees, up from 150 last year before the pandemic. It will be held at The Wagner at the Battery Hotel, formerly known as the Ritz Carlton.
COVID-19 clearly played a role in deciding to postpone this year's conferences, and there is no guarantee the spring conference won't be similarly affected, he acknowledges.
"We suspect that the Tiburon CEO Summit will roar ahead with our largest ever attendee group, assuming COVID allows," Roame said in an email.
Content flowing
Roame's decision to call off the fall conference came after the federal Centers for Disease Control (CDC) changed its guidelines. COVID-19 infections are spiking around the country and the nation has surpassed 200,000 deaths from the illness.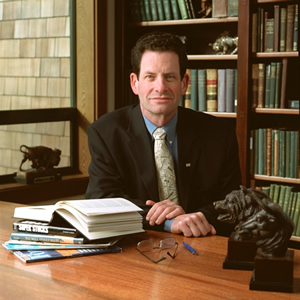 The cancellation won't deter Roame from giving his Tiburon CEO Summit XXXIX keynote speech. He plans to address Tiburon members via a Tiburon Research Call, Oct. 15 and has found other virtual touchpoints to keep engaged with the members.
"The [one-on-one] Tiburon Research Calls are weekly (less holiday weeks), so Tiburon content has been flowing to Tiburon members all year," Roame adds. "We now host 5-10 one-on-one Tiburon Remote Seminars per week with Tiburon members' boards, management teams, staff meetings, etc."
The agenda on Tiburon's website is also filled with a number of heavy-hitters in the RIA industry.
For instance, Mark Casady, former CEO of LPL Financial and current partner of Vestigo Ventures, is featured in the Fireside Chat where Fisher spoke with Roame last year.
Also listed as speakers are Rudy Adolf, CEO of Focus Financial Partners, Jenny Johnson, CEO of Franklin Resources, and Kunal Kapoor, CEO of Morningstar.
On the list
The company traditionally invites CEO attendees and limits attendance to CEOs and other C-level executives, executive vice presidents, and partners at more than 450 corporate members. But now, it also allows individuals who are direct reports or otherwise adjacent to CEOs to create a bigger umbrella.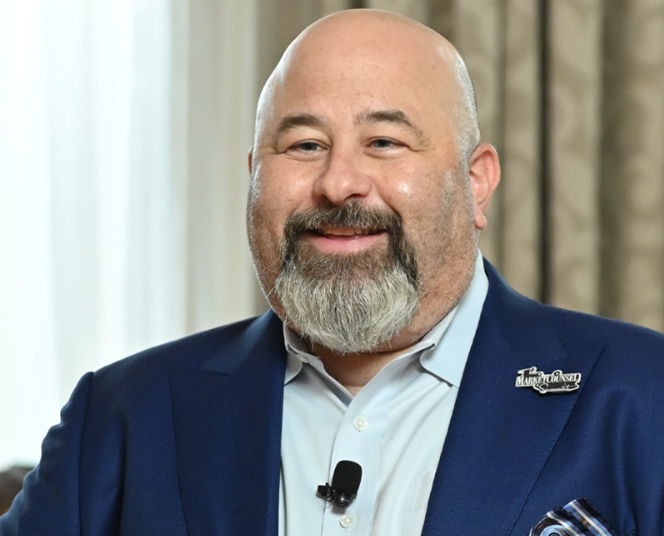 Once invitations are extended, delegation is not allowed, Tiburon states on its website.
"Tiburon realizes that if delegation were to be allowed, the firm may quickly end up hosting a vice presidents Summit instead of a CEOs Summit."
One way to get an invitation to the Tiburon CEO Summit is to pay $25,000 a year and become a member. Membership includes invitations for all title qualified executives and gives firm-level employees access to all Tiburon Research Calls and Tiburon Written Research.
Tiburon offers the first time Tiburon CEO Summit attendees the opportunity to attend a single Tiburon CEO Summit for $5,000. The company lists more than 11,000 executives at more than 450 Tiburon member companies, according to its website.
But Tiburon forbids founders from attending based on title alone.
"If a founder is still employed at a Tiburon member firm, Tiburon evaluates the individual's present title at the firm, applying the Tiburon CEO Summit title qualification policy to that title," its website states.
Tiburon doesn't extend invitations to board members, although it sometimes allows senior advisors to attend.
Who can attend has been an issue of friction, the company acknowledges on its site. "Dozens of questions have arisen over the years about the title qualification policy."
"Tiburon sometimes invites senior advisors of venture capital & private equity," the company states on its site. Consultants are not typically invited. Tiburon acknowledges that it changes its policy, but not to accommodate individuals.
But if Roame holds a conference will attendees show up with uncertainty about the disease and regulations surrounding it?
To go, or not
Many RIA executives may not be willing to take the risks inherent in leaving their bubbles to travel.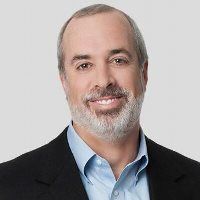 In addition, New York Gov. Andrew Cuomo is requiring all travelers from states with significant COVID-19 outbreaks to quarantine for 14-days upon arriving in New York. At the moment, 35 states are on the list.
A long-time Tiburon attendee, Ric Edelman, chairman of Edelman Financial Engines, says he hasn't traveled to conferences since the pandemic began this past February.
"I don't plan to do so until the pandemic is clearly under control. I don't expect that to occur before 2022."
On the other hand, executives like Eric Clarke, CEO of Orion Advisor Services, says he was looking forward to the event as recently as Sept. 21.
"I may very well attend Tiburon in person but plan to touch base with Chip on the 24th to confirm. Seems like zoom meetings may be the way to go until we get a vaccine in place."
When he learned of the cancellation Thursday, he was disappointed.
"I will absolutely be in New York. It's a bummer that the conference in San Francisco had to be canceled, but completely understandable while we are still under this pandemic waiting for a vaccine."
Industry shutdown
RIABiz reported in April that the COVID-19 pandemic was threatening to wipe out more than 100 events on the RIA calendar this year.
Dozens of events had already been canceled at the time, and many may not return in what could prove to be a major industry shakeout. See: COVID-19 crushes RIA conference schedule; 100 gatherings are in jeopardy along with the bottom lines of publications and organizations
Brian Hamburger, founder of The MarketCounsel Summit, confirmed this year's meeting, Dec. 7-10 in Las Vegas is officially postponed until the second quarter of 2021.
"I find it hard to imagine people coming together in a community event like this if they've got fears in regards to safety and security," he said.
"What's really critical to me is if we get together we've got all of the qualitative aspects to the MarketCounsel Summit and can hold the event in a way people feel very comfortable," he added.

---
Mentioned in this article:
---
---
---
---