Noreen Beaman: While we respect what [Envestnet] has done, we're focused on the future. The end investor is demanding a more seamless interaction with their money.
Brooke's Note: All the big mergers in the industry today have one common denominator: They remain mired in the purgatory of engaged but not married. Ask Plaid, TD Ameritrade and E*Trade. The getting-ready-to-get-ready processes just never seem to reach their logical ends. Against that backdrop, it's all the more remarkable that Orion and Brinker managed to get to the altar, say the right things and move on to the honeymoon. There are a million reasons why the other deals may be moving like molasses. But one thing that stands out is that VISA/Plaid, Schwab/TD and Morgan Stanley/E*Trade are all borderline arranged marriages where scale dowries are the main point. There's plenty of that with Orion/Brinker but these firms aren't former rivals or pebbles in each other's shoes. It allows for the possibility that love, RIA business-style, blossomed to make a closing more important than winning on every deal detail that might drag things out.
The merger of Orion Advisor Solutions and Brinker Capital -- the most recent of a spate of RIA industry mega deals -- has closed at breakneck speed, just 87 days after the two firms agreed to terms.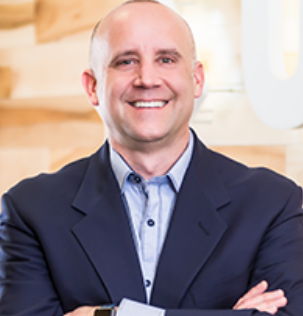 The Omaha, Neb.-based software and services outsourcer announced today (Sept. 25) the completion of the deal for Berwyn, Pa.-based Brinker, first announced June 30.
"With the merger of Orion and Brinker Capital, we are able to capture the momentum created by the increasing connectivity of technology and fiduciary advice and channel it into the pursuit of a transformative advisor-client journey," said Orion CEO Eric Clarke and Brinker CEO Noreen Beaman in a joint statement.
"The future of Orion is incredibly bright," Clarke added.
Funded by an influx of private equity cash from San Francisco-based Genstar Capital and long-standing Boston Orion-backer TA Associates, the deal, estimated at $600 million, positions the combined firm as the fourth largest TAMP in the nation -- just behind AssetMark.
The merger principals hinted that the quick closing reflects a sense of shared urgency. Both need what the other possesses to stay in an arms race that never takes a day off, even in 2020.
Synergies abound
Orion -- one of the top-dogs of the performance reporting software market both for RIA and IBD clients -- was undersized in TAMP capabilities.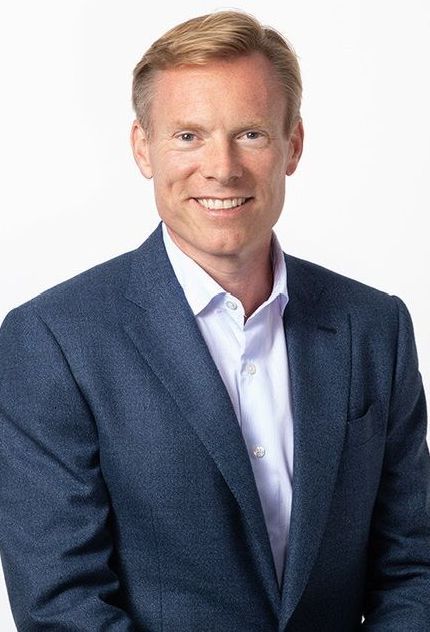 The opposite was the case Brinker. It is brimming with AUM but largely disconnected from RIAs, with software sliding toward outmoded. See: Orion's Eric Clarke tests new strategy to combat Envestnet's Jud Bergman in a Game of Thrones style clash for keys to RIA and IBD kingdoms.
"We are entering this transaction from a position of strength," says Beaman in a release.
"Two organizations focused on serving the financial advisor with complementary capabilities," she adds via email.
"Orion and Brinker Capital stand out in terms of their aligned vision, and have wasted no time magnifying their shared strengths," adds Genstar managing director Tony Salewski in the release.
The merged company, which retains the Orion brand and Clarke's leadership, will begin cross-selling software and asset-management products as early as October, according to the linked release.
Beaman now serves as president of Brinker Capital Investments, an amalgam of Brinker, and Orion TAMP, CLS Investments.
The combined firm has yet to provide a precise time-line for Brinker's full integration with Orion.
Tapping deals
But even as the ink dries, Orion refuses to rule out more deals.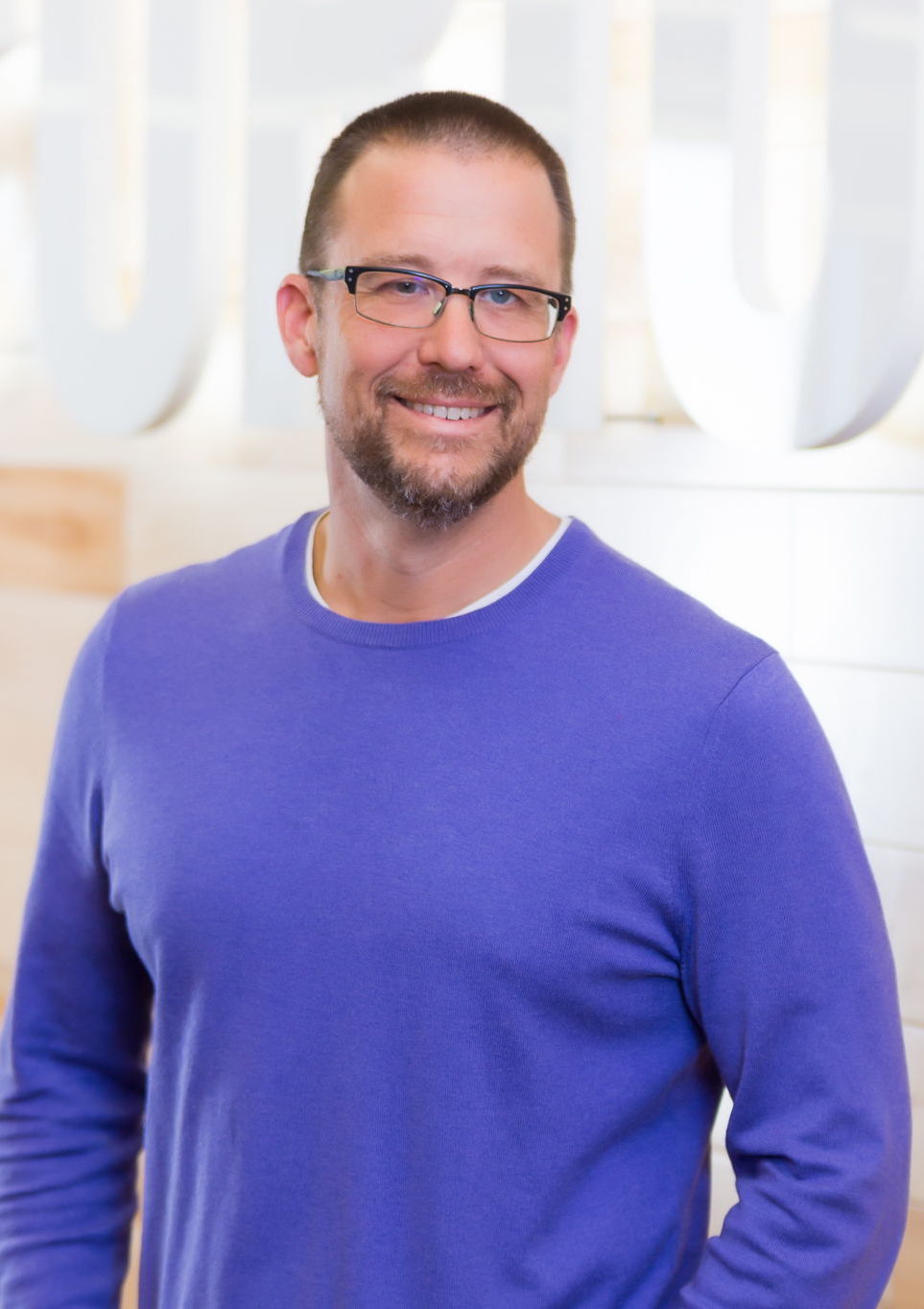 Asked if the run of large acquisitions that began with the Schwab-TD deal last year are coming to an end, Orion chief marketing officer, Kelly Waltrich demurred. See: Odds spike to 100% Schwab and TD Ameritrade close merger, cinch added $9 billion in synergies, Morningstar analyst says, after DOJ dismisses anti-trust concerns and Schwab shareholders vote 'yes' hours later
"There are a lot of interesting companies on the fringes of our space that no one has tapped into yet," she said.
There's more to come, Beaman agrees.
"I do not believe this is the end of the narrative. The need for financial advice is growing, especially given the challenges of retirement planning."
Parabolas of growth
Using acquisitions to expand its capabilities and the size of its addressable market is part of the Orion play-book. But this deal cements the firm's status as a lot more than just a software company, says TA managing director and Orion board member, Roy Burns, in the release.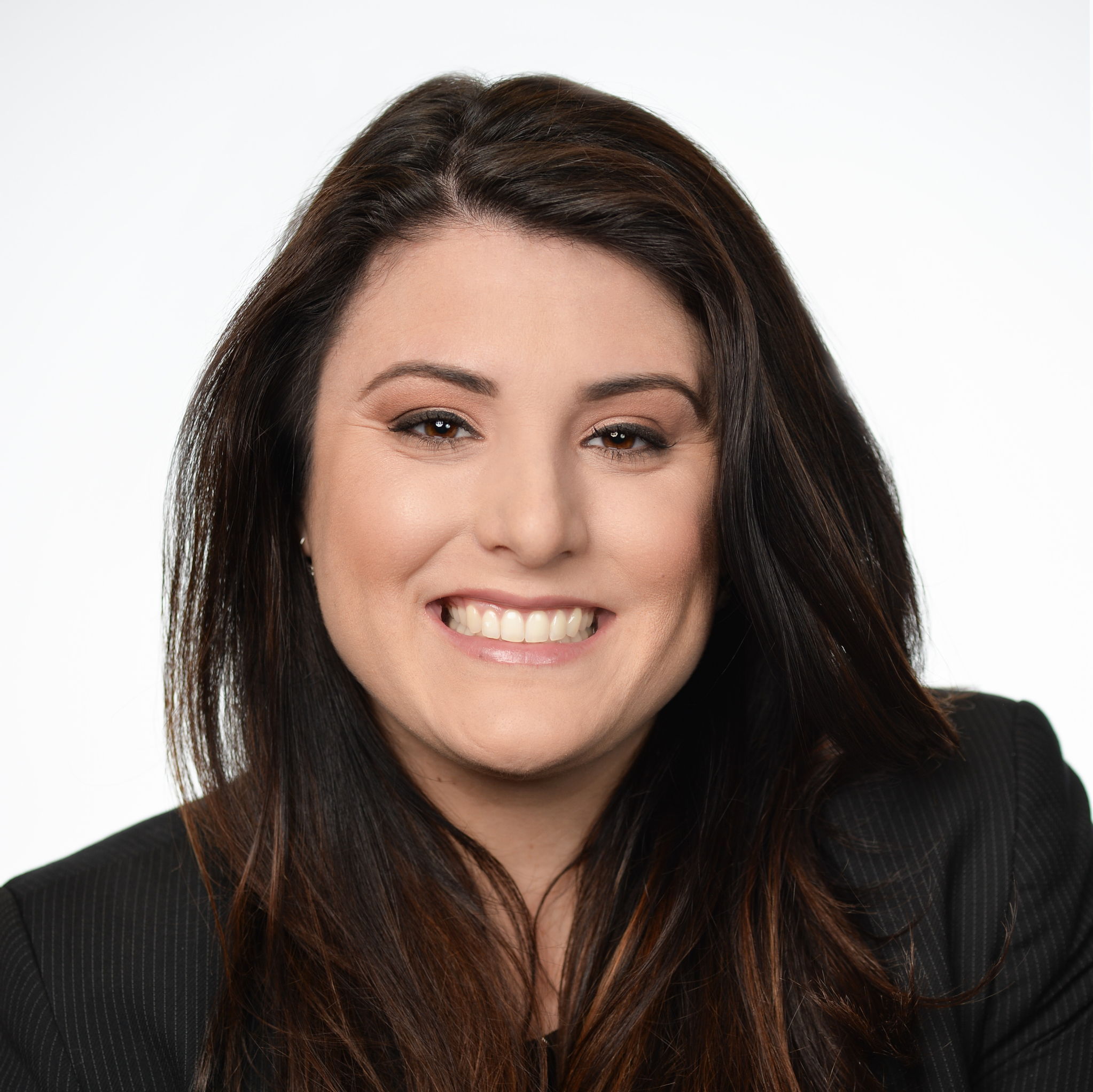 "[It] creates a company in a category of its own ... [on] an unstoppable trajectory."
The scope of that trajectory depends on RIAs and whether they will be receptive to Brinker's asset management and behavioural analytics.
IBDs that use Brinker must also avail themselves of Orion's portfolio management, planning and marketing software. It also depends on the joint firm's ability to win customers from major all-in-one outsourcers like Chicago's Envestnet.
Orion currently counts 25 of Barron's top 100 RIAs as clients, and it "works with" 75 of the top IBDs listed by the Dow Jones publication.
The firm has yet to clarify the scope of its involvement with these IBDs, but they represent a hugely attractive market for Brinker asset management products.
Overall Orion sells its software to more than 2,100 firms, and the combined firm now services 10,000 advisors and 3.9 million accounts.
Asked if it intended to ante-up the stakes with an acquisition of its own, amid purported interest in E*Trade's RIA custody arm -- should Morgan Stanley spin it off as expected -- Envestnet declined to comment, citing corporate policy not to comment on rumor.
Nevertheless, Envestnet remains one of the RIA and IBD industries outsourcing kings. More than 103,000 advisors use its software at 4,900 companies, including 500 of the largest RIAs.
Cracking family offices
It's not just among IBDs, however, that Orion sees opportunity for growth as a result of the merger.
Brinker has expertise in serving high-net-worth and ultra-high-net-worth clients through its $5 billion AUM division, Brinker Capital Wealth Advisory. It will be cross-sold to family offices and RIAs using Orion's software, starting early 2021, according to the release.
"We see a lot of potential to extend into the family office [and] ultra high net worth space," says Randy Lambert, Orion's chief operations officer, via email.
"Our business comes from firms that need a complete, integrated tech solution for the entire advisor-client relationship--marketing, planning, portfolio management, billing, reporting, compliance-- the full fiduciary lifecycle."
The first products to be cross-sold will be Brinker's multi-asset risk-based portfolios. They will be sold through Orion's TAMP, Orion Portfolio Solutions (formerly FTJ Fundchoice) and the firm's model marketplace, Communities.
In early 2021, alongside the high-net-worth expansion, Orion will offer Brinker clients its broader technology, including its planning software Orion Planning, né Advizr; and its marketing software, Market*r. See: See: Eric Clarke pays about $50 million for 'monopoly piece' Advizr as Orion sheds some of its 'API utopia' image to shred mega-competitors.
Changing goals
But taking on and beating Envestnet is no longer the be all and end all for the combined firm, says Beaman.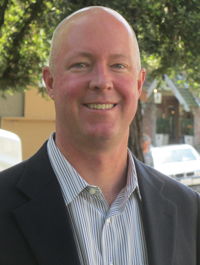 "While we respect what [Envestnet] has done, we're focused on the future. The end-investor is demanding a more seamless interaction with their money. We're driving towards ensuring the financial advisor has the tools … to support their clients at each part of their journey."
Envestnet, which sells portfolio management software through subsidiary Tamarac, asset management through PMC, and a swathe of other software and services, has long pressed similar claims under the banner of "financial wellness."
In June, Clarke said the Brinker merger finally gave his firm the one thing it lacked competitively when facing firms like the Chicago giant--heft.
"[This] will allow us to have better win rates in that enterprise space," he told RIABiz. "We have the scale now we need to effectively compete in a number of areas to help us win enterprise opportunities."
On Sept. 22, Windsor, Conn., competitor SS&C Black Diamond announced the launch of its own do-everything-in-one-place portal, Client View.
New demands
If anything, deals like Orion-Brinker demonstrate that demand from RIAs has shot up for bundled software and services, says Waltrich.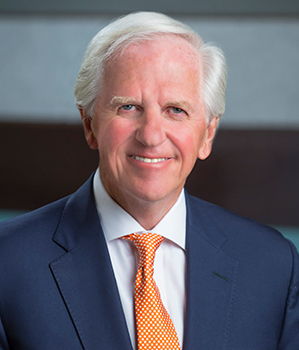 "Several years ago it benefitted an advisor to ... [choose many] technologies and outsourced services. Innovation was flowing. Now the seemingly more important indicator of success is how [easily] does everything in your business connect."
"No matter how hard we tried as an industry, integration was just not enough," she adds.
Waltrich's comments jive with comments in July 2019 from Tim Welsh, principal of Nexus Strategy in Larkspur, Calif.
Then, Welsh lamented that Orion's purchase of financial planning software vendor, Advizr, signalled the end of the firm's grass-roots co-operative software stylings and the birth of another behemoth. See: Once so gritty that Utah cops kept a close eye, FUSE in Miami has been up-sized and sanitized by Orion to reflect its more establishment status.
"It's sad because we all rallied around [Orion], with competitors sitting next to each other in a Utah garage, [but] It's not [Clarke's] fault. Now the stakes are too high, thanks to Envestnet," he said, via email.
"[Envestnet took] the pieces off the monopoly board [so paradise is] collateral damage. Ultimately, you need to own the code."
History of deals
When the Orion-Brinker merger was first announced it also ended questions about both firms' futures raised in a January Barron's article that the two companies were seeking deals. See: What exactly to make of the Barron's article about Orion being listed for sale by Raymond James for $1.8 billion -- and how it boils down to 'when', not if.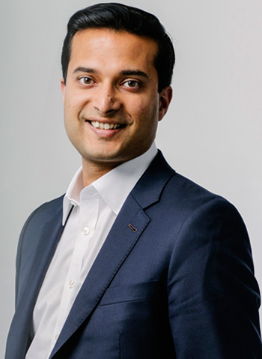 In the end, Barron's reports contained a kernel of truth, because Genstar managing director, Tony Salewski had just pushed Clarke and Beaman together to see if a deal could be done, five years after he tried -- and failed -- to buy Orion Advisor Services for his firm.
Salewski's deal record includes the huge gain Genstar made buying and selling AssetMark, and he helped drive the Orion-Brinker merger by adding Genstar funds to TA's.
TA and Genstar have an equal stake, according to Barron's, and the acquisition of Brinker is the fourth time the pair have partnered on a private equity investment.
When TA bought Orion, its software administered $275 billion. It now oversees almost five times that amount. The Brinker deal, if the $600 million valuation is correct, is also the fourth highest amount paid for a TAMP on record per billion of AUM.
Like Burns, Salewski now holds a seat on Orion's board, as does Genstar principal Sid Ramakrishnan and Chuck Widger, former executive chairman and founder of Brinker Capital, who stays on as an investor and strategic advisor.
Genstar currently manages roughly a $19 billion portfolio, and its investment in Orion comes from its ninth flagship private equity fund, which raised $5.5 billion last year. It currently holds stakes in record-keeping roll-up Ascensus, and broker-dealer Cetera Financial Group, among others.
TA Associates has invested in more than 500 companies since its founding in 1968, and the firm has raised over $33.5 billion in that time. Today, it pledges to invest $2 billion a year in new opportunities.
Cascading closings
Brinker is not Orion's first TAMP acquisition. In Apr. 2018, Clarke's firm snapped up FTJ. See: Orion buys $10-billion TAMP to take on Envestnet and AssetMark head-on for mega-accounts
Orion also inherited CLS Investments, which had $8 billion in 2018, from its erstwhile parent North Star Financial Services Group (now Orion Advisor Solutions).
CLS has folded under the Brinker brand, but Orion Portfolio Solutions remains separate, working as a mix-and-match open-architecture TAMP in contrast with Brinker's hands-on, high-touch approach.
It's also the second major deal in the RIA industry to close this week. Goldman Sachs finalized its purchase of Folio Institutional and spun off its ESG RIA, First Affirmative, but maintained control of its conference, the SRI Conference and Community.
Charles Schwab & Co.'s merger with TD Ameritrade is also thought to be near the finish line, but spokeswoman Mayura Hooper declined to provide a closing date.
She said that the acquisition "remains on track" to close in the second half of this year.
---
---
Mentioned in this article:
---
---
---