Ric Edelman: We're confident the outcome of this RFP process will be very beneficial for our clients, and our planners and staff who serve them.
Brooke's Note: It's the calm before the storm on the eve of Charles Schwab Corp.'s ingestion of TD Ameritrade. Thus far, most RIAs have stayed quiet and allowed events to unfold. But the biggest RIA of them all, Ric Edelman, is apparently taking matters into his own hands by putting out an RFP. Named the No. 1 RIA, again, this week by Barron's and credited with $220 billion of assets under management, Edelman just may be squeezing his existing custodians on price and service -- or it could, as Tim Welsh says, be a "watershed" moment. He may be, in effect, using Apex as a way to get as close as possible for an RIA to have self-custody. No matter what, it's interesting! It could embolden other RIAs to open a can of worms they traditionally keep closed. It could also offer a glimpse into what the DOJ learned when it did its anti-trust investigation into the Schwab-TD merger. In the end, it concluded that the combination will not impede innovation in custody and custody-related software. If Apex Clearing hauls down the Financial Engines account, we may have a new way of looking at things.
With E*Trade and TD Ameritrade set to be gobbled up by bigger firms this year, RIA giant Ric Edelman is putting at least $30 billion in AUM in play in search of a new custodian.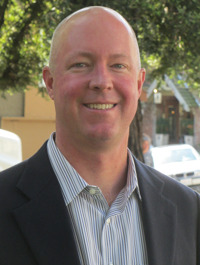 The unusual and bold move by the Palo Alto, Calif-based Edelman Financial Engines comes in a Request for Proposals (RFP) as his two chief custodians live out what may be their last few weeks as independent entities.
"We're gratified that there's so much interest from the industry in us, and we're confident the outcome of this RFP process will be very beneficial for our clients and our planners and staff who serve them," Edelman says in an email.
He declined to state what exactly prompted the upheaval, which firms made the final cut or whether he'd choose vendor or a host of custodians. Edelman's search began toward the end of last year, a source says.
It's probably not a coincidence that he's searching for a new custodian ahead of what could be the massive upheaval all but certain to ensue as the largest RIA custodian in Schwab buys TD and the largest wirehouse in Morgan Stanley buys E*Trade.
"He may be worried about the integrations," says Tim Welsh, president of Nexus Strategy. "There's no way that's going to be perfect."
Dallas-based Apex Clearing has a clear edge and, in fact, may have gotten the nod already, he adds.
In June it launched Apex Extend, which features a full-stack turnkey technology, according to Apex. In other words, an RIA can now use Apex "out of the box" as a custodian with no assembly required.
Cradle to grave
Edelman is said to be seeking to create a hyper-proprietary desktop that acts as if it is one big app.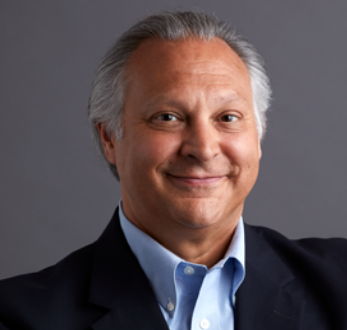 Such a "straight-through" system could differentiate his firm as it competes fiercely in the labor market to hire advisors, keep costs down and better serve investors a goal-based wealth management service up and down the wealth spectrum.
The company website shows Edelman is currently seeking to hire 48 staffers including many advisors.
When Edelman merged with Financial Engines, it created a cradle-to-grave solution to the millions of plan participants of Fortune 500 companies the latter serves in their 401(k) plans.
Once the Edelman retail content and systems were introduced to those plan participants, the thought was to convert many to retail Edelman clients.
That reinvention takes talent because the vision and blueprint has never been executed on before.
Edelman hired Mario Ramos in April 2019 to serve as a chief financial officer. Previously, Ramos had served as a CFO at CVS Caremark, a division of CVS Health, CVS Health's largest division with $131 billion in revenue, according to Ramos' LinkedIn page.
Edelman also hired Joe Nedder in 2019 as chief operations officer and chief human resources officer. Previously, he served as a chief operating officer of asset management at Boston-based Fidelity Investments for more than 13 years.
Hits, misses, promises
Apex, meanwhile, seems to have come out of nowhere.
Wealthfront left Apex in 2017 after six years and brought the outsourcer's functions inhouse, citing Apex's semi-manual processes and disjointed systems. See: Wealthfront nixes Apex Clearing and explains it as step in ridding 'semi-manual processes and disjointed systems'
Robinhood ended its relationship with Apex Clearing the following year to build its own system for clearing in the face of a surging client base.
But Apex's new product Extend could be the solution the company has needed to mend fences with robo firms and even recruit bigger firms, according to Michael Kitces, who writes the Nerd's Eye View financial blog.
Competitive positioning
Extend gives Apex a better API -- i.e. connectivity -- and an ability to offer a "sizeable RIA or hybrid broker-dealer" digital advice built entirely on Apex technology, Kitces writes.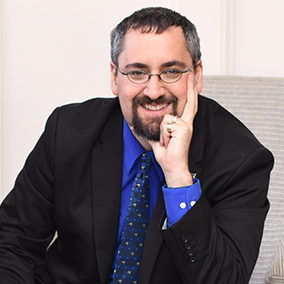 "The real question is whether Apex Extend can position Apex more competitively in the 'traditional' RIA custodial business that is seeing record numbers of advisors at least "exploring new options" after Morgan Stanley acquired E*Trade and Schwab announced the acquisition of TD Ameritrade," he states.
The system might be attractive to mid- to large-sized RIAs that have some tech-savvy and want an RIA custodian that will be more flexible in integrating directly to their own proprietary tech stack, he explains.
For instance, he says Apex always offered a modern API solution, but the APIs were complex to build on and deterred larger organizations from building these solutions with Apex.
He says robo advisors are cost-conscious and once they paid Apex custody fees and digital advice provider fees, the math didn't add up to the profit levels they wanted, "which Apex aims to solve with Extend."
The new system provides "a more out-of-the-box solution that (enterprise) financial services firms can white label.
"Thus now, a large fund manager – or even a sizable RIA or hybrid broker-dealer – can go to market with a digital advice offering built entirely on Apex technology, but still leveraging their brand," he writes.
Agony, Ecstasy
Edelman declined to state when he'll name a winner -- or already has. But he's trying to complete his firm's own integration and harmonization after a rapid fire series of deals that ballooned it in size from $21 billion to a hefty 1.1 million clients and $220 billion in assets.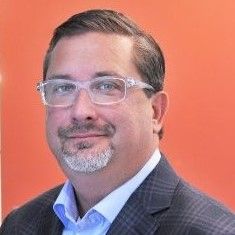 Edeman also declined to say what factors he prioritizes in an RIA custodian. But in 2018, John Bunch, former chief financial officer of Edelman Financial Engines, emphasized the importance of an E*Trade's advisor referral network. See: John Bunch is out at Financial Engines Advisors after merger integration 80% complete; 'big reveal,' relaunch planned in coming months
Welsh says that the agony of switching custodians dissuades RIAs from moving assets except for two reasons: They are angry with the current supplier, or they are building out a new system.
"This is probably a digital play," he says. "This is really the watershed moment."
Edelman Financial Engines currently holds assets at TD Ameritrade, Fidelity, E*Trade, and Charles Schwab & Co. Inc. Both TD and E*Trade make referrals, according to its ADV. The ADV does not break out AUM at each firm, but notes the referrals will be custodied at respective firms.
Peter Greenley, a spokesman for Charles Schwab, declined to comment. TD Ameritrade spokesman Joe Giannone declined to comment. Dana Taormina, a spokeswoman for Apex, also declined to comment.
Staying put
Even though sources speculate that the Schwab and TD Ameritrade merger will cause headaches for RIAs, not all giant RIAs are searching for new custodians.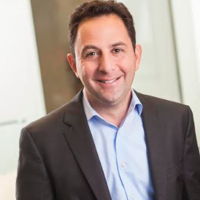 For instance, Peter Mallouk isn't intending to go shopping anywhere. Mallouk, president and CEO of Leawood, Kan.-based Creative Planning with its more than $42 billion is content with his current custodians. See: Peter Mallouk's Creative Planning launches national TV advertising to challenge wirehouses but will it work?
"We have had an excellent experience with both Charles Schwab and TD Ameritrade, consider both to be excellent homes for our clients and at present, have no plans to make a change."
Not only does he keep his client assets with Schwab and TD Ameritrade, but Mallouk says he parks his self-directed accounts at the custodians as well.
"I myself have all of my personal accounts at Charles Schwab and TD Ameritrade."
Business as usual
Edelman's interest in creating its own technology stack is the driving factor to send out an RFP, according to a source, who asked to remain unnamed.
The move was also reportedly encouraged by his new leadership team.
Sources say Edelman and RIAs will face tough challenges during the integration. But in his email, Edelman says sending out an RFP is nothing more than business as usual.
"Yes, given our size, we from time-to-time issue an RFP regarding custody, just as we do for other key back-office functions that help us operate our firm so well," Edelman says in an email.
TD Ameritrade was a key Edelman custodian and ally, but it will undergo a massive integration with Schwab, creating service, technical and referral flow uncertainties for the foreseeable future. Charles Schwab & Co. signals it may take up to three years before the integration is finished.
The $26 billion deal was announced Nov. 20, 2019. The Department of Justice (DOJ) cleared the merger of antitrust concerns in June. See: The odds are now 75% that Charles Schwab Corp. swallows TD Ameritrade Holding, says Morningstar, a probability Wall Street math and internal memos seem to support
This past February, New York-based Morgan Stanley announced the acquisition of Arlington, Va.-based E*Trade with no DOJ scrutiny. See:James Gorman delivers chilling remarks to E*Trade RIAs after doing no-money-down deal for the zero-commission discount broker
Becoming part of E*Trade's adviser referral network motivated Edelman to shift assets there in 2018. But Morgan Stanley's acquisition puts that relationship under a cloud. It could keep the referrals for its own brokers, or spin-off its RIA unit and send referrals there.
---
---
Mentioned in this article:
---
---
---
John
September 24, 2020 — 5:11 PM
Tell me this is just posturing for negotiating with other firms. My personal experience is that Apex's systems are quite archaic when compared to the competition. They are low cost but like most things in life you get what you pay for.