Jake Gilliam: For advisors who prefer to use the framework and implement it on their own, they certainly can.
Brooke's Note: There are takeaways large and small here. On the top line, Schwab is publishing two releases in a row where it is largely introducing Envestnet (MoneyGuidePro last time) to its investors. Schwab has always been the largest investment supermarket to RIAs. Envestnet holds that same distinction in the IBD channel. Collaboration between the two service bureaus seems to make sense as suppliers to adjacent channels. But it's also a tale of Schwab's race toward zero -- in this case selling managed model portfolios for as low as four basis points -- a potential threat to the monster SMA market. Schwab is playing a big-numbers, whatever-it-takes game volume-selling products and services with tiny profit margins at scale. But the scale part of that game is beginning to flower, too. Schwab keeps winning accounts organically -- and also with USAA's help. See: Charles Schwab Corp.'s $1.6 billion USAA deal is yielding 1,000 referrals a week at the right price in an increasingly competitive client acquisition game Then of course, the TD Ameritrade merger is imminent making scale go up at nearly the rate that profit margins seem to keep coming down.
After trying an in-house approach to selling ultra-cheap portfolios, Charles Schwab Investment Management is outsourcing its distribution by launching model portfolios exclusively available through the Envestnet's network.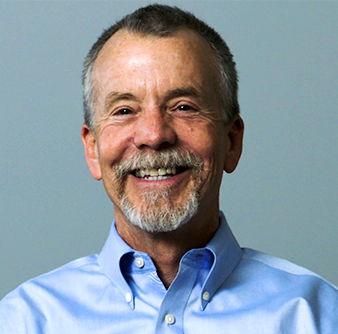 The $550-billion asset management arm of the San Francisco-based discount brokerage cut in the Chicago supermarket of asset managers mostly to tap its 103,000 independent brokers-dealer reps.
The announcement came, Aug. 25, just five days after its previous press release, Aug. 20, revealing free planning to all clients. The latter offering also relies on Envestnet -- namely its MoneyGuidePro software. See: With Envestnet-Yodlee help, Charles Schwab & Co. puts finishing touch on freemium model with free planning
Schwab may have shown even greater trust in Envestnet when it entrusted 2,300 RIAs using PortfolioCenter performance reporting software to its care in 2019. See: Schwab PortfolioCenter sale to Envestnet signals open season on 2,300 RIAs in the deal; Orion bags six; 'Why didn't Tamarac call me?' some ask
Schwab initially rolled out the portfolios 20 months ago under what it coined a "framework." It had "meetings with more than 50 advisory firms, which are in different stages of evaluation and implementation of the framework," it disclosed to ThinkAdvisor in April 2019.
Morphing in
Now the "framework" has morphed into an actual set of products on a named platform. Previously the framework was a "resource for advisors looking for information on building their own portfolios, including asset allocations and Schwab funds for advisors to consider," according to Schwab spokesman Peter Greenley.
But the move to the Envestnet platform listing came only after advisors demanded to purchase the model portfolios in what amounts to a better framework, according to Jake Gilliam, head of multi-asset solutions at Schwab.
"Advisor response to our approach has been very positive," Gilliam said in a release. "Many also requested a platform-based solution to help them implement it, which led us to offer this new model portfolio structure."
Model portfolios are much like target date funds in that advisers can set and forget them. But they have the advantage of putting the advisor in the portfolio manager seat, often charging less and with far greater flexibility over time. See: LPL Financial sees explosive asset growth of model portfolios by linking BlackRock and J.P. Morgan-level brand names to the little guy
Envestnet's model portfolio platform, launched in 2015, currently includes only 130 "strategists," which includes Morningstar, Vanguard, American Funds, Wilshire, Brinker, Russell and PIMCO. Envestnet's original SMA platform has 17,000 "investment vehicles."
Envestnet counts an estimated 103,000 advisors at 4,900 firms among its users. That includes 46 of the 50 largest wealth management and brokerage firms and 500 of the largest RIAs, the company states.
Pushing Schwab
One executive at a model portfolio competitor said he was surprised to hear Schwab say advisors wanted Envestnet involved because they, in effect, asked for the cost to be higher.
It's not surprising that advisors pushed Schwab -- but also Schwab had every reason to fulfill it, says Scott MacKillop, CEO of First Ascent Asset Management in Denver, which sells low-cost managed accounts.
"Advisors at those IBDs can't simply go to Schwab directly for product," he says. "If Schwab wants to reach those advisors, they must go through Envestnet."
But the demand from advisors wasn't simply an access issue but also a technology issue, Gilliam said.
"For [advisors] who prefer the convenience and automated tracking and reporting of a platform solution, the Schwab Model Portfolios can be accessed through Envestnet," he said in the release.
Making music
Indeed, advisors tend to mix-and-match model portfolio managers which makes proper software a must, says a rival executive.
"It has to be highly integrated into the rebalancing system," the executive says. "[Among RIA custodians], TD Ameritrade has a lot of that technology."
What the Schwab model portfolios have going for them is the company's brand, backed by decades of "research" but also notably low fees -- ranging from 0.04% to 0.12%*. The minimum investment is $25,000 because Envestnet requires it.
Schwab, for now, offers just seven allocation choices made up of ETFs. The A series is plain vanilla -- allocating assets using traditional market-cap-weighted exposures to equity, fixed income and real assets.
The AB series incorporates toppings like strategic beta, value, growth and other sub-asset class allocation exposures.
Schwab's adoption of Envestnet's platform is a big win for the Chicago outsourcer, but it's not without an implicit risk, says the executive.
"It's threatening to Envestnet's whole model. Asset managers will start collaborating like artists in the music industry."
---
* Cost is the average weighted expense ratio. Portfolio allocations are composed of certain low-cost Schwab ETFs. Other ETFs may be appropriate for a given asset class and should be evaluated on a case-by-case basis.
---
---
Mentioned in this article:
---
---
---
---