Larry Fink: Our job is to make [RIAs] better and we are not a threat to go direct to their clients.
Brooke's Note: BlackRock is a super giant and a big winner. Its shares keep rising, not to mention its $7.4 trillion of AUM. If you were to assign a weakness, you might point to how its fellow super-giants -- especially Vanguard Group -- are advancing in direct-to-consumer advice. But at the online Morningstar conference this week, CEO Larry Fink had a response that might seem quaint, were it not seemingly true and effective. BlackRock is staying in its B2B lane. That message seems to get muddled by its ownership of FutureAdvisor. But in fact, it really isn't. FutureAdvisor's B2C efforts are truly way, way off to the side and unaided by the BlackRock brand. The new "advisor" twist at BlackRock is model portfolios. Fink makes general statements that add up to: We're coming.
BlackRock will not compete with RIAs for wealth management clients as part of its grand strategy to stay high atop the asset management business, according to CEO Larry Fink. See: With Brinker Capital its first big proof of concept, BlackRock moves Aladdin onto Microsoft's cloud to automate portfolios at the RIA-client level to surpass what it always did at the fund level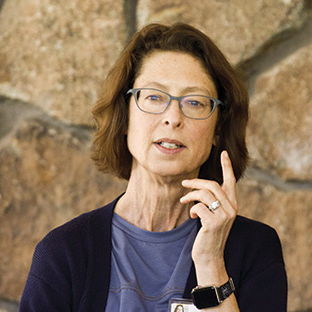 He made the most definitive statement yet on the firm's strategic direction at the Morningstar online conference this week. Almost certainly, he was alluding to the rapid advances being made in selling RIA advice by its largest competitors, Vanguard Group, Fidelity Investments and Charles Schwab & Co.
Fink said his firm would stick to its role as the arms supplier behind the front-line advisor.
"As you know we don't go to the customer like some other asset managers do," Fink said. "Our job is to make them better at what they do and they're the ones shining."
Ten years ago that wasn't the case.
BlackRock began making inroads into RIA space culminating with the acquisition of retail robo-advisor FutureAdvisor in 2015. At the time, it had about $650 million of AUM. Today, it has about $1.1 billion. The S&P 500 is up about 50% during the same time. See: Why BlackRock's purchase of FutureAdvisor for $152 million could be a deal of destiny
But now, Fink all but says the move was a mistake.
"Let me step back; maybe, 10 years ago we did not do a good job for some financial advisors," he said.
"So we made a huge commitment over a 10-year horizon to begin working with them to spend a great deal of time to understand what their needs are as they evolve."
Gaining an edge
As a result, BlackRock has developed a "whole new structure" around its Aladdin system, he said.
"Seven years ago, we didn't have anything even like Aladdin Wealth, and it can help the financial advisor to generate insights and bring much greater transparency for them and their clients portfolios."
"It now allows the advisor to stress test their portfolios, which we believe is a real powerful tool for measuring and explaining risk associated with client portfolios," he explained.
BlackRock claims Aladdin gives it an edge as a "portfolio manager." Its giant analytics engine can assess, macro and personal risks based on 32 years of data and software development, according to Fink.
"The amount of people dedicated to Aladdin systems is in the thousands, and through that, we've been able to build more robust differentiated models and the utilization of our models [is] helping financial advisors throughout the country."
"It's a testament to the 32 years of investment in our Aladdin system." See: With Brinker Capital its first big proof of concept, BlackRock moves Aladdin onto Microsoft's cloud to automate portfolios at the RIA-client level to surpass what it always did at the fund level.
Model portfolios away
Fink makes clear that BlackRock wants to make matters more black-and-white between B2B and B2C.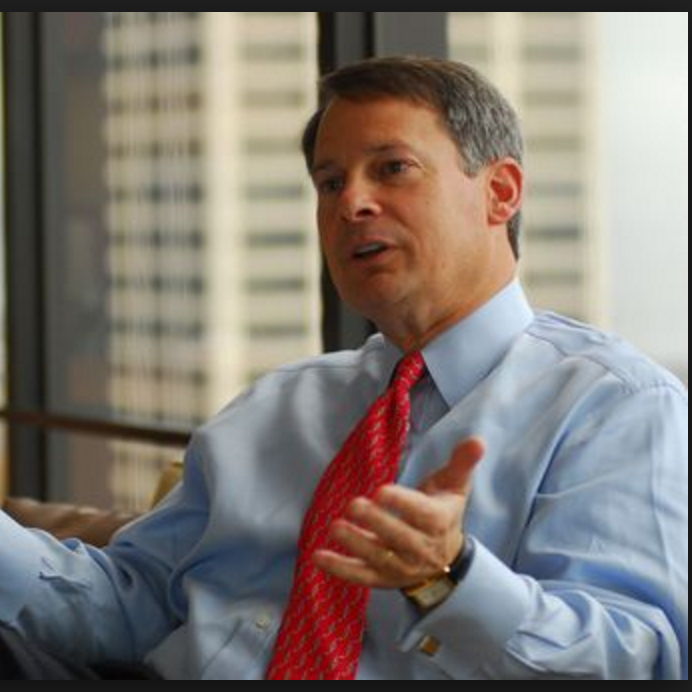 "We are not a threat for us to go direct to their clients," he said.
Fink also signaled that BlackRock may move up the value chain on behalf of third-party advisors, reducing dependence on clearinghouses like Schwab and Fidelity by selling the newest twist in asset management -- model portfolios.
In this role, BlackRock doesn't just sell the raw groceries in the form of ETFs or mutual funds, it sells TV dinners that advisors can warm up and add or subtract from -- all delivered as data rather than products.
"Even today we have more people developing new models and new tech and new utilizations to help the financial advisor and help our institutional clients navigate their portfolios," Fink said.
Summing up strengths
The New York City firm has stayed mostly quiet about FutureAdvisor, other than to say the purchase was largely made on behalf of advisors to use for B2B purposes.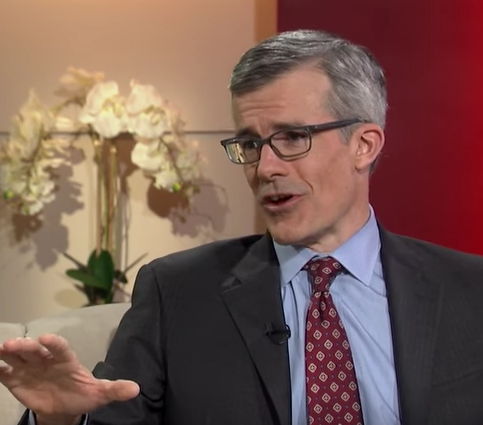 The consumer website does not pop up in a Google search, though an app appears that seems not to show the name "BlackRock" anywhere to a potential client.
Meanwhile, what is FutureAdvisor worth to consumers? The Nerdwallet website's review sums up its strengths.
The fee at 50 basis points is high, but the free services are tip-top. It gets three stars out of five. Nerdwallet gives both Betterment and Wealthfront five stars, largely on the strength of having fees that hover near 25 basis points.
"FutureAdvisor is worth a test drive for its free offerings alone: The account analysis with rebalance reminders can give you valuable insight into how to manage your own portfolio," the review states.
"It's also a good fit for clients who have accounts at Fidelity or TD Ameritrade and who don't want to transfer funds in order to take advantage of a robo-advisor. Outside of that, other advisors may provide a similar level of service and account management for a lower management fee and a lower account minimum."
Playing for keeps
Fink's comments about advice come as Vanguard and Schwab, in particular, show they are playing for keeps in dispensing advice direct to consumers -- at least at the mass affluent level.
Vanguard Group extended its success with its call center RIA by adding a robo-advisor this year. See: Ten months after it signaled it would, Vanguard Group unleashes its advice robot with analysts sure that 15 basis points and no-nonsense brand will net billions in no time.
Schwab has advice up and down the net worth ladder. It recently made news with its subscription model and then extended it with retirement distribution. See: Schwab set to launch 'shoe-that-dropped' subscription retirement income robot that acts like a virtual annuity and produces 'predictable' paycheck.
Fidelity has a robo-advisor and wealth management services but projects more of a B2B image to the financial world. See: Fidelity Institutional looks like a big TAMP after Mike Durbin removes last internal walls between products and advisors after 'meteoric' 2019 leap; two Fido RIA sales legends depart amid the shift.
---
Related Moves
---
August 10, 2021 – 11:46 PM
---
---
---
MoneyClip
September 22, 2020 — 5:53 PM
What is the function of a function?
brooke
September 22, 2020 — 5:59 PM
Sesame Street Zen in the comment section, MoneyClip. :)