Jason Lahita: I'm not going to enter into a client relationship if I don't feel a connection and if there isn't a fit.
Brooke's Note: Good journalists and good PR people are really quite aligned in wanting crisp, quality storytelling of weighty tales. Where we go in two different directions is who we answer to. Journalists mostly can put the story itself first with impunity on behalf of readers. PR people must give clients a big say in how it all goes down and --within ethical limitations -- put clients first. But in more than theory, good PR and good journalism are compatible as long as the client is committed to the process and has its expectations in the land of reality. Jason Lahita is founding StreetCred determined to find clients who fit with his philosophy -- a luxury he hopes he's earned because he has earned street cred himself. It aligns with so many entrepreneurial tales. Your first startup is about engineering a money maker. Your next one is modelled more around who you are. Sometimes, that one ends up being the real success because your biggest resource -- your own time and energy -- is available in greater supply.
After a two-years with a W-2 gig, Jason Lahita is jumping back into the fire with a new, solo, public relations firm that does RIA PR and nothing but PR. See: Jason Lahita explains what it means to be true to yourself by stepping aside from FiComm, his booming pr and marketing firm, to rediscover his true passion
The FiComm co-founder launched StreetCred Communications yesterday (Sept. 16) with a head start on the game. He left behind $8-billion AUA Integrated Partners in Waltham, Mass, where he served as chief communications officer.
Integrated is essentially outsourcing its PR to Lahita but it's also augmenting marketing internally.
"We don't need an 'in-house' PR rep because we are client no. 1, but Courtney McQuade, who recently joined us, will be working with Jason daily, and we may have some other very exciting news regarding our internal marketing team, in the days ahead," says Paul Saganey, founder and president of Integrated.
StreetCred's client no. 2 is Potomac Fund Management, an asset manager and TAMP serving financial advisors.
What appealed to Potomac is the personality and purity of Lahita's offering, says Manish Khatta, president and CIO of Potomac Fund Management.
"I signed up with Jason because of his authenticity," Khatta says. "I told him that if you make me become a corporate robot then let's just not work together. I told Jason: There are plenty of bland bobble heads that will gladly hand you money.
"The second reason is specialization. I want a PR person to do PR, period. Too many PR firms are now providing social media, video training, inbound marketing, etc. It's like those Asian restaurants that serve Thai, Chinese and Sushi. Seriously?"
Finding a match
Having had one startup that he parted ways with, Lahita says he is determined to take a deliberate approach this time around.
He sometimes felt he was "flying by the seat of [his] pants" in founding FiComm in 2012. Like many startups, he was inclined to err on the side of taking on all clients and doing whatever they needed in the neighborhood of PR.
FiComm co-founder, Megan Carpenter, says that her her vision of providing broad-based marketing and PR support to firms that want to grow always felt right to her and that it has been born out.
The 14-employee firm [about the same staff size as 2018] has accelerated growth since Lahita's departure, she says, in part because COVID-19 reinforced her message to have a better digital marketing strategy.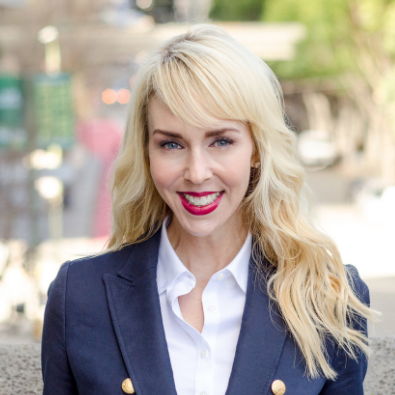 "We haven't skipped a beat. Our belief is that you can't just do one thing; there's no silver bullet," she says. "That's core to how we grow our business."
For Lahita, it's more personal than organizational.
"I'm not going to enter into a client relationship if I don't feel a connection and if there isn't a fit," he says. "I know how my capabilities match up with people. I know almost instantaneously if it's a match."
That relational approach is rarer and better than some clients realize, says Brian Hamburger, CEO of MarketCounsel.
"PR firms have largely transitioned to tiers of services and pods of doting individuals that suggest a formulaic approach to such an intricate matter is the solution," he says.
"It's great in theory, but it's really their people who curate the strategy, coach executives and, most importantly, package and convey genuine stories to the media that create the real value proposition for buyers of such services. "
Master of one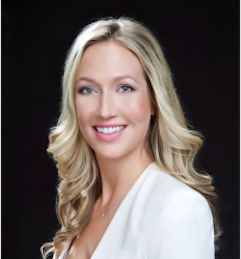 Lahita says he came to learn that being good at PR is good enough. He says he and FiComm co-founder Megan Carpenter still look back and laugh at a placard he had.
It said they were expert at everything from marketing and coaching to building websites.
Now, he has an outbuilding at his house for an office that allows him to mostly work without distractions and keeps overhead low.
Lahita admits he's not even an expert in Zoom yet and has yet to decide whether to use Zoom or Microsoft's version of video meetings.
As a solo practice, he says he will only add staff if a lack of manpower adversely affects clients.
Unmatched passion
Lahita will succeed fine if he is himself, Hamburger says.
"You don't necessarily realize that you need extraordinary people in those roles until they're missing," the New Jersey compliance attorney says.
"It's rare to find someone that can match Jason's industry awareness, emotional quotient, raw drive, loyalty and humility.
"He has a knack for creating an interesting story out of mundane elements, absolutely refuses to overshadow his clients, and will stop at nothing to see his clients succeed."
Carpenter is rooting for Lahita after talking to him Monday (Sept. 14), the day before his official launch.
"We had a great chat," she says. "I'm excited for him. He just loves being a media guy. He has passion, and that's contagious. You're not going to match his passion."
Jimmy Moock, media counsel at GregoryFCA outside Philly, sees Lahita's new gig as a positive.
"Jason is a competitor, but I think of him as a friend first. That won't change now that he's back on the agency side of things. I am happy for him."
---
Mentioned in this article:
FiComm Partners
Marketing & Public Relations
Top Executive: Megan Carpenter, CEO
---
---
---