Jeff Carney: While this is a tough decision to make, stepping aside at this time is the right move .
Jeff Carney has stepped down at IGM Financial Inc. after being diagnosed with early onset Alzheimer's disease. See: Jeff Carney lands in Ontario where he'll lead a fund giant with 4,500 associated financial advisors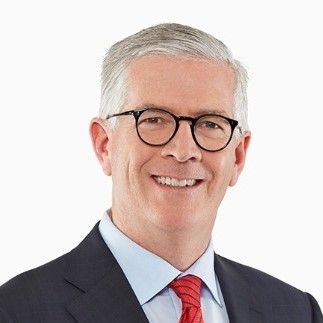 The Winnipeg-based CEO is leaving after seven years, following a turnaround of the Canadian asset manager and brokerage. It manages $173 billion of assets and supports advisors. Canada does not have an RIA channel.
"I have been diagnosed with the early stages of Alzheimer's disease and while this is a tough decision to make, stepping aside at this time is the right move for both my family and the company," Carney said in the statement.
Before IGM, Carney was known briefly to RIAs as head of Charles Schwab & Co.'s retail unit. He left after seven months realizing he didn't want to make the physical move to California from his East Coast roots.
He captured his philosophy of management in a Q&A earlier this year at the University of Manitoba.
"You've got to be natural and intuitive. If you fake it, you're going to lose it. So trust your instincts and don't oversell yourself, ever. You won't have all the answers, because no one has all the answers. Be humble and be a great partner."
Incredible ability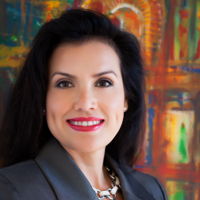 He previously served a long spell at Fidelity Investments where he gained credibility in the industry and developed a relationship with Empower CEO Bob Reynolds. See: Bob Reynolds -- 11 years after leaving Fidelity -- is going after its fatter margins with a beefed-up virtual RIA
He is somebody who shines where he lands, says Cecile V. Munoz, president U.S. Executive Search & Consulting of Los Angeles.
"I had the honor of providing our services to support the growth efforts of a team under Jeff's leadership during his tenure Fidelity," she says. "He has proven with every challenge, in every role, his incredible ability to set a strategy that aligns with where the market is going.
"Even when others don't quite yet see it. Just look at his career," Munoz adds.
"But what makes him a truly exceptional leader is the person he is; look at the talent who follows him, who he attracts and how they thrive under his wing. I know we all wish him strength and the endless support of his loving family and friends."
He was in the RIA news of late because he served on the board of Personal Capital, which led to its acquisition by sister company Empower.
He will stay with the company in an advisory capacity. See: IPO dreams die, but Personal Capital gets '$1 billion' price tag from life insurance giant's 401(k) unit that includes a de facto discount from early-bird VC dollars
Advisor ties
Carney was president and CEO of Mackenzie Investments in Toronto for three years, beginning in 2013.
He was the ead executive responsible for all strategic decisions for 1,000 person investment management firm with $70 billion in AUM.
During his tenure there, he established a new investor-focused vision, strategic focus and brand story and rebuilt the leadership team.
He drove significant new investment in digital, distribution and investment management and re-established Mackenzie's presence in snow sports sponsorship, according to his corporate bio.
Carney is about 57 and Alzheimer's contracted before the age of 65 is generally considered early onset and is marked by difficulty thinking clearly.
Chairman Jeffrey Orr named longtime Bank of Nova Scotia executive James O'Sullivan as his replacement.
O'Sullivan was group head of Canadian banking before leaving in 2019. His experience includes stints in wealth and asset management, investment banking, mergers and acquisitions, and finance.
He is responsible for all retail, small business, commercial banking and insurance operations in Canada, as well as wealth management.
He served as an executive vice president of global wealth management at Bank of Nova Scotia from Nov. 2014 to June 19, 2015.
---
---