Clara Shih: Over the next several months, I'll take some time off to recover from the millions of miles I've traveled in the last decade.
Brooke's Note: Looking across the landscape of robo startups from 2009, it's a tale of success, but moderate success. The plan was to get going by automating rote tasks with algorithms and then for artificial intelligence to arrive in time to fill in the human elements. AI is running behind. It's an issue across the RIA-replacing landscape, made worse by a fading belief that it'll ever arrive. The genius of Hearsay was that it could aid in augmenting a vital human element -- staying in touch with clients and prospects virtually. Social media got things rolling and Heasay enabled broader use of it. But nothing better ever came along, including advisor enthusiasm for it. Hearsay is still a success but it may need a lift from the Singularity to jump to a more exciting level. Clara Shih isn't waiting around to find out if that happens.
Clara Shih co-founded Hearsay Systems in 2009 to make stiff, staid financial advisors "authentic" to clients. Eleven years later--as she hands off the CEO baton--the refrain is similar.
"The first wave of digital transformation in financial services was automation and self-service," she wrote on LinkedIn.
"Validated by the pandemic, this next wave is about authentic engagement at scale– a category Hearsay has established and will fuel its next chapter of huge growth."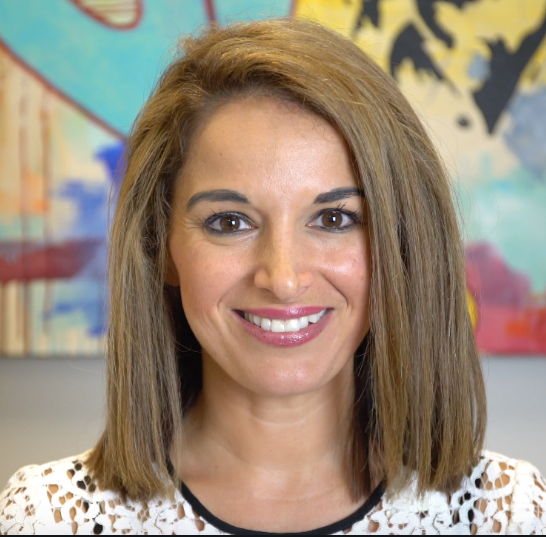 The idea of a "next wave" has the attention of Salesforce, also of San Francisco. It just invested in Hearsay, which purports to be at the fingertips of 170,000 financial advisors, including those at its largest client, financial services and bank holding company Ameriprise. See: Clara Shih gets Salesforce to cough up RIA CRM data and venture cash to charge up Hearsay after 2.0-model upstarts draw a target on her back
The idea is to make them fearless about augmenting their sales efforts with social media without fear of tripping over FINRA rules. Showing authenticity online at least surpasses the soul-killing websites where advisor mugshots appear.
That next chapter of automated online interactive presence will be written by Shih's handpicked replacement, Mike Boese. He takes the reins as CEO seven months after learning the ropes sitting in the chief operating officer's seat. See: How Facebook's unfriendly new privacy strictures are edging RIAs into the social media monster's business-page boonies
The well-traveled exec -- with time at Oracle, PeopleSoft, SAP and Taleo -- has the skillset to "scale and thread cross-functional processes," Shih explained in her parting letter on LinkedIn.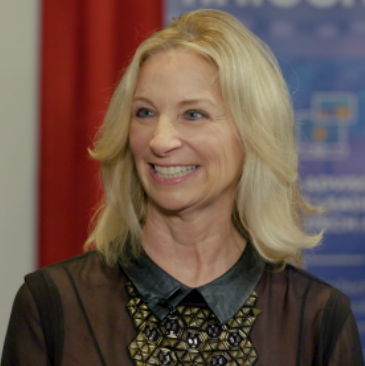 "As co-founder and CEO, I've always done what it takes to make Hearsay successful," she added in the letter. "Today, I've decided what Hearsay needs to be successful for the next decade is a new CEO."
Uphill battle
Though Boese has strong credentials, it may be asking too much for him to automate communications that inculcate an advisor-client level of trust, says Amy Parvaneh, principal of Select Advisors Institute in Los Angeles.
"This is going to be an uphill battle for them" she says. "It's pretty much impossible."
The battle is even more uphill because of what generation most successful advisors belong to, adds Brendan Kenalty, chief marketing officer of Reachstack, a company with service overlap in Toronto.
"We're seeing that the challenge is asking advisors -- especially older, successful ones to embrace do-it-yourself tools," he says. "Firms are telling us of less than 10% adoption despite firms paying for 100% of licenses to the tune of $500-2500 [annual fee] per advisor."
What makes Boese's job such a steep climb is a shift in the principal challenge, from doing social media compliantly, to doing it effectively, says April Rudin, principal of the Rudin Group of New York. [Full disclosure: Rudin helps a competitor, Grapevine6, with marketing.]
Indeed, the entrepreneurial Shih likely knew better than to delve into a second decade as CEO, says Suzanne Siracuse, the ex-InvestentNews publisher who transitioned to consulting this year. See: InvestmentNews publisher walks amid massive staff turnover at UK-based Bonhill Financial Services one year after it buys Crain franchise
"She probably knew exactly what she was doing," she says, having had a Zoom call with her this summer. "She's as smart and innovative as they get. Clara can probably go do that somewhere else."
Trust business
Yes, but it'll come after sleeping off 11 years of adrenaline and airports, Shih said.
"Over the next several months, I'll take some time off to recover from the millions of miles I've traveled in the last decade, spend quality time with family and then figure out what's next."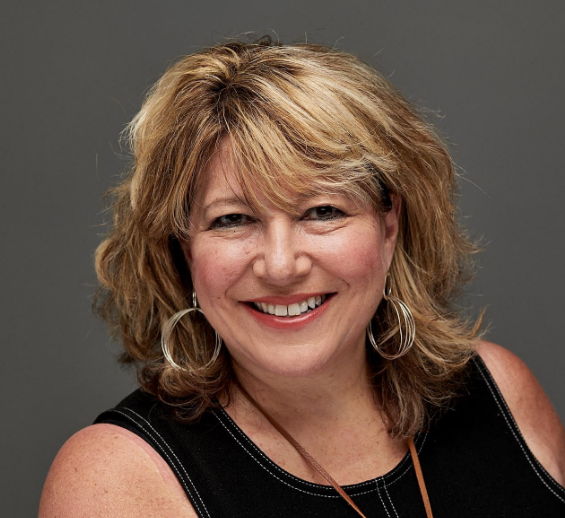 Shih will also help "from the wings" as executive chairwoman to keep Hearsay airborn, she adds.
But all the managerial competency in the world may not thread a needle with no eye, Parvaneh, added.
"This is a trust business," she says. "It's like you can't scale family law. You have to go through the emotions. You have to go through the psychology. If you try to create a 'voice' for an advisor, you're going to look like a robot."
Shih, now 38, explained her vision for projecting authenticity from professional to investor to Bloomberg in 2012 when she was 30.
"You have to be where your customers are," she says. "Sometimes, people forget that it has to be a two-way conversation, or even a multiway conversation.
"It doesn't work if you only talk about yourself, or just listen and say nothing. That's true for individuals, and it's true for companies."
Stunned, inspired
In her letter, Shih talks about how she discovered how much of a compliance challenge it can be for a company that uses social media for marketing exposure. See: 5 ways for RIAs to avoid social media and 'holistic' wealth management overreaches in a share-happy e-world
"We were in Boston visiting a prospective Fortune 500 customer. Our prospect cut to the chase– she wanted to know whether Hearsay could increase her laptop storage capacity.
"She turned her computer toward us, and we could see that her desktop was littered with thousands of image files.
"It turned out that she and her team spent their days manually screenshotting every one of their firm's thousands of financial advisors' LinkedIn profiles every hour in order to comply with FINRA advertising rules.
"Their laptops were literally running out of space. We left stunned and inspired."
---
Related Moves
February 6, 2021 – 2:39 AM
---
---
---
Pete Giza
September 11, 2020 — 7:45 PM
I have to agree with Amy here. One only has to look at the banking industry. ATMs were going to kill the teller. Internet banking was going to kill the brick and mortar banks and tellers with them. As Amy pointed out this is still a personal business. The elderly among us, even those who are veteran technology users, still want some level of personal relationship. Gawd help us if we became a society remotely representative of that in WALL-E (short for Waste Allocation Load Lifter Earth-class, is the last robot left on Earth). Generally speaking, people families, civilizations either diminish greatly or perish due to prolonged isolation. The premise behind digital transformation is to increase touch, not isolate. Being touched by a machine only turns into no touch. For example: How many of you have grown so accustomed to interstitial ads that perfectly hit the bullseye of your interests and yet you ignore them? Your digital filter tunes them out for the most part. The sheer volume of social that people are subscribed to makes it impossible for it to be highly effective. Curated, custom content with a human aspect behind it is required. People want to feel important to those servicing them, not like cattle in a round up. Humans tend to find a tool and try to make it for all scenarios. It they try to use it to cheap out. The construction industry is all too famous for this. New tools come out every day. They could be used to produce a better product. Instead they use it to cut corners and get it out the door faster. We need to think like Jobs - its all about the value to the user. And that is why Apple won on so many fronts.