Merrill Lynch bars brokers from accepting freebies from third-parties but Brian Hamburger sees the play as a classic Wall Street 'card trick'
In a world where RIAs often accept lunches from a wholesalers, the New York wirehouse's out-of-the-blue change of heart has the lawyer saying it looks more like a way of bolstering its position as the intermediary
Brian Hamburger: Cutting out free lunches doesn't end the conflicts.
---
Related Moves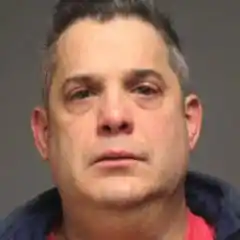 September 1, 2022 at 5:11 AM
---
---
Mentioned in this article:
---
---
---
Jeff Spears
September 10, 2020 — 2:02 PM
Wall Street has lived this movie too. Expense scrutiny is a needed change that will benefit all involved except the restaurants.
ACRONYM
September 10, 2020 — 5:26 PM
Many, if not most, dual registrants (firms that are BOTH broker/dealers and RIAs) regularly allow their representatives to receive huge payments from product sponsors for client appreciation events, advertising support, marketing efforts, trade conference reimbursements, etc. These payments are documented and run through the firm (not direct to reps), but still constitute massive conflicts of interest. Additionally, it's not uncommon for firms to demand large (sometimes multi-million dollar) payments from product sponsors and outside advisory firms for access to representatives for "training" purposes on general issues and/or their own offerings. If there is a way for a firm to squeeze money out of third-parties, they will do it, and the product sponsors will gleefully pay it. Clients know little about how these payments directly or indirectly influence their accounts. Prospectuses and Form ADV Part 2 brochures bury this information in legalese embedded in 90 pages of 8 to 10 point font gibberish. These types of practices make the notion of "fiduciary standard" highly suspect among dual registrants (especially). It would be nice if regulators prohibited dual registration (i.e., choose whether your firm is EITHER a broker/dealer OR RIA, not both). Those choosing to be RIAs, should be fee only (meaning, the only revenue coming into the firm is from the clients' fees). (SIGH, I can dream -- can't I?)
Knut Rostad
September 14, 2020 — 12:52 PM
A reuben on rye, really? The shiny object, when firm and brokerage customers fees and costs largely remain in the dark to customers. Realizing John Thiel's call for transparency around fees in 2014 would create a whole lot more trustworthiness than monitoring the lunch room.
Peter Mafteiu
September 15, 2020 — 2:38 AM
Brian H is right. I believe this is smoke and mirrors - look what we did! How great we are! Whats in place is still bad; still conflicted. Has Regulation BI fixed this or ADV P 3 (form CRS)? Nope and why does one form have 2 names? SEC and FINRA, wake up!