Brian Hamburger: Cutting out free lunches doesn't end the conflicts.
Brooke's Note: When you're big, powerful and well-branded the game is always about perception. Free lunches can be perceived badly. Merrill Lynch itself uses the word "perception" to explain its abrupt but belated decision to find that such a perception exists. The timing and explanation seemed odd enough to Brian Hamburger that he offered another plausible explanation about why Merrill may not want its brokers to have cozy lunches with product wholesalers.
Merrill Lynch Wealth Management is barring its 14,000 stockbrokers from accepting gifts, tickets or pricey meals from product wholesalers, but skeptics question whether it's trying to cut conflicts, or cut off its captive salesforce from access to third-party vendors.
The Bank of America subsidiary, with more than $1.4 trillion in advised assets and 39,000 total employees, may be counting on its handiwork to be quicker than the public's eye, suggests Brian Hamburger, founder, and attorney at Englewood, N.J.-based MarketCounsel.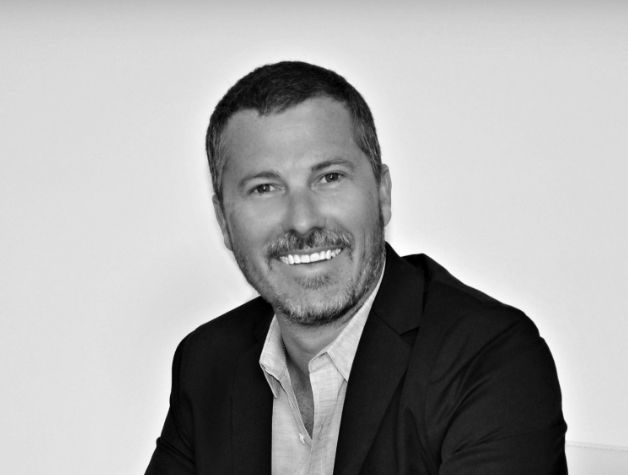 "It's a classic card trick," he says in an email.
"The firm creates the appearance that they are mitigating these small conflicts, whereas, the larger conflict remains unaddressed--that of revenue sharing and distribution payments among the institutions." See: New DOL fiduciary 'rule' unshackles broker-dealers to pursue commissions, declaring brokers ERISA fiduciaries by making simple disclosures
Those fees and payments create a potential conflict of interest because the compensation provides Merrill Lynch and or Merrill Lynch Financial Advisors with an incentive to recommend share classes or funds that pay more, according to financial experts.
Enhancing policies
Keith Glenfield, head of investment solutions, and Susan Axelrod, chief supervisory officer, wrote the last conflicts memo, first reported by AdvisorHub.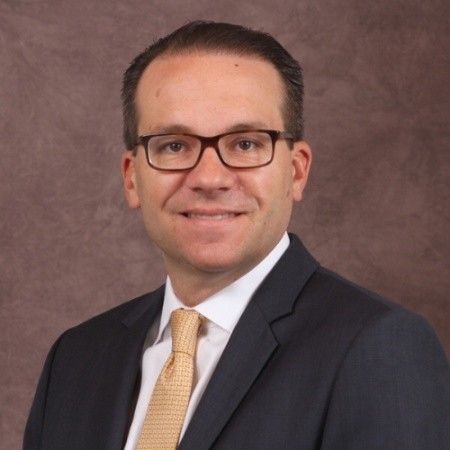 In a boldfaced bullet point, it states third parties "cannot pay for gifts, meals and entertainment for employees." They also are "not permitted to fund entertainment that we provide to our clients."
Employees may accept novelty items with the vendor's company name or logo, but it must be a nominal value of less than $50.
A Merrill spokesman confirmed the contents in an email.
"We're enhancing our policies around engaging with third-party product and service providers with respect to gifts, meals and entertainment. These changes further ensure business interactions with third parties continue to be in the best interest of our clients," the spokesman said.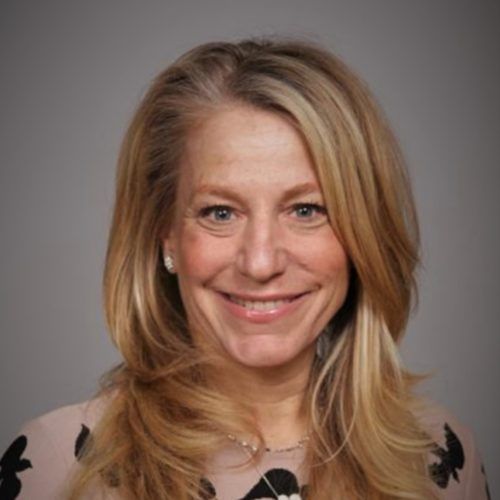 The policy is to "avoid even the perception of a conflict of interest," the memo states. But it does not apply to Bank of America's Private Bank, US Trust or brokers at Merrill Edge.
On the broader issue of conflicts, revenue sharing, distribution payments and 12(b)1 fees have been far more controversial. Federal regulators allow them, but the must be disclosed to investors.
In disclosure forms filed in June, Merrill Lynch explained it typically receives upfront compensation of 1% of the invested amount.
However, the company explains the firm receives a higher annual 12(b)1 fee or service fee depending on the shares. For instance, class A shares could have higher front-end sales and higher up-front compensation than other shares such as Class C shares.

"As a result of these differences, Merrill Lynch and/or Merrill Lynch Financial Advisor may receive more or less compensation depending on the share class or fund you purchase," it states. See: The DOL's final rule contains a litany of 11th hour concessions to brokers that show Wall Street lobbyists earned their keep
Irking brokers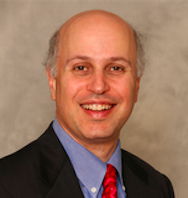 Bank of America purchased brokerage Merrill Lynch in Sept. 2008 and has made noises about moving along the fiduciary spectrum. That seemed to end when the DOL died in 2016. See: A Machiavellian Merrill Lynch took the lead on the DOL rule and marketed its fiduciary piety; now it's wrapping its flip-flop in the same pious intent
Increasingly, third parties are competing on price, which accrues to the benefit of clients and fee-based advisors but can be detrimental to the broker-dealer.
"It ensures that the firm regains the position as the intermediary and shuts down the age-old practice of wholesalers circumventing the firm to give a literal 'free lunch' to the brokers," says Hamburger. See: See: 10 fund wholesalers and executives offer views about how they seek to add value for RIAs
Indeed, the new policy is something Bank of America has sought for some time -- greater corporate control, says Ryan Shanks, co-founder and CEO of FA Match.
"It's a potential longer-term strategy set out by Bank of America that has taken longer to implement than expected."
Certainly, the new policy is a solution in search of a problem that was not top-most in anybody's mind, says Jeff Spears, RIA organic growth consultant.
"My initial reaction is 110% of firms including RIAs accept wholesalers gifts," Spears says. See: Why only 10% of elite RIAs are receptive to fund wholesalers yet depend on a handful of good ones
Clearly, not all brokers are happy with the new rules. The AdvisorHub piece quotes a longtime broker who is irked by the change.
"I have wholesalers I have been dealing with for 25 years, guys I consider friends outside of business" said a lifetime Merrill broker in the Northeast, who spoke on condition of anonymity. "Crazy. This completely handcuffs [the wholesalers]."
The change by BoA is good, regardless of its motivation, Shanks says.
"There is a genuine conflict of interest if it can be tied to advisors producing more product sales correlated to the meals and gifts provided by wholesalers," he explains.
"While this has been a long-standing practice in the industry, I give Kudos to Merrill for choosing a side and publically owning it."
FINRA limits
This policy was unofficially in place for years -- or so it seemed, says Danny Sarch, CEO of New York-based Leitner Sarch Consultants.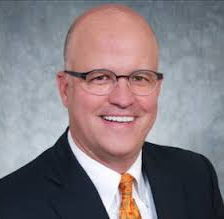 "I thought it had been against the rules for years. Maybe it was office-by-office. Advisors have personally told me that they're not accepting tickets or meals. Advisors I know will still go out for dinner with wholesalers but pay their own way."
Wells Fargo has a policy in place that is consistent with FINRA's rule, says spokesman Shea Leordeanu of Wells Fargo Advisors. See: Tick, tick, tick ... FINRA rewrites 'culture,' 'conflicts of interest' and 'ethics' into a farcical 'best interests' code after DOL drops a bomb on its suitability ethos
The policy limits gifts to $100 per calendar year. Wells Fargo allows meals as part of business entertainment but did not specify the dollar amount.
It is unclear whether the other wirehouses have similar formal policies in place. Spokespersons for UBS and Morgan Stanley did not immediately respond to emails seeking comment for this story.
"I think top advisors had understood the conflict of interest and didn't want to be in a position where you'd recommend this, and it's because they went out to dinner," Sarch says.
In the past, Merrill allowed its brokers to accept gifts or meals up to $100 per year per provider. And, the company also allowed third parties to sponsor events with a value of as much as $300 per person up to $1,000 per client or prospect per year, according to AdvisorHub.
Conflicts can get sticky, Sarch added because they're not all black and white. For instance, it's not always crystal clear that going to dinner with a wholesaler is a true conflict. See: Posse of top cops from 17 states dresses down SEC, demand same fiduciary standards for broker-dealers and RIAs and cite other 'egregious' deficiencies in proposed son of DOL rule
"I just think most advisors don't want a perception of a conflict of interest. Advisors should always be considering what's in the best interest of the client."
The new policy starts immediately.
---
Mentioned in this article:
---
---
---
Jeff Spears
September 10, 2020 — 2:02 PM
Wall Street has lived this movie too. Expense scrutiny is a needed change that will benefit all involved except the restaurants.
ACRONYM
September 10, 2020 — 5:26 PM
Many, if not most, dual registrants (firms that are BOTH broker/dealers and RIAs) regularly allow their representatives to receive huge payments from product sponsors for client appreciation events, advertising support, marketing efforts, trade conference reimbursements, etc. These payments are documented and run through the firm (not direct to reps), but still constitute massive conflicts of interest. Additionally, it's not uncommon for firms to demand large (sometimes multi-million dollar) payments from product sponsors and outside advisory firms for access to representatives for "training" purposes on general issues and/or their own offerings. If there is a way for a firm to squeeze money out of third-parties, they will do it, and the product sponsors will gleefully pay it. Clients know little about how these payments directly or indirectly influence their accounts. Prospectuses and Form ADV Part 2 brochures bury this information in legalese embedded in 90 pages of 8 to 10 point font gibberish. These types of practices make the notion of "fiduciary standard" highly suspect among dual registrants (especially). It would be nice if regulators prohibited dual registration (i.e., choose whether your firm is EITHER a broker/dealer OR RIA, not both). Those choosing to be RIAs, should be fee only (meaning, the only revenue coming into the firm is from the clients' fees). (SIGH, I can dream -- can't I?)
Knut Rostad
September 14, 2020 — 12:52 PM
A reuben on rye, really? The shiny object, when firm and brokerage customers fees and costs largely remain in the dark to customers. Realizing John Thiel's call for transparency around fees in 2014 would create a whole lot more trustworthiness than monitoring the lunch room.
Peter Mafteiu
September 15, 2020 — 2:38 AM
Brian H is right. I believe this is smoke and mirrors - look what we did! How great we are! Whats in place is still bad; still conflicted. Has Regulation BI fixed this or ADV P 3 (form CRS)? Nope and why does one form have 2 names? SEC and FINRA, wake up!