Marc Kasowitz: FinApps is pleased with the court's well-reasoned opinion.
Brooke's Note: We did our big take on this case 13 months ago, and now we see that it's still kicking. See: Entrepreneurial firm hits Envestnet with $100-million lawsuit for alleged Yodlee 'Trojan Horse' scheme used to steal proprietary technology Going by what the lawyers assert, it's either a small, pathetic, disgruntled little firm shaking down a big firm, or a big firm stomping on a small one with an implicit taunt: Sue us. I can't tell which, yet. I just know the suit is still proceeding, even as a new one arrives in California. Envestnet has since moved on and hired a bigger software firm to do its credit checks. But these suits show what happens when an 'RIA firm' pokes its head up into the bigger leagues where scrutiny increases and lawyers are better financed. It seems to be a coming-of-age story -- for better or worse.
Both Envestnet and the lead counsel for FinancialApps -- for very different reasons -- expressed satisfaction over a Delaware judge's decision to uphold the recommendation of Magistrate Judge Christopher J. Burke in a festering copyright lawsuit.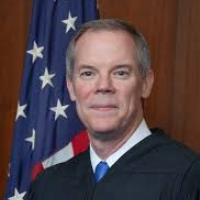 Judge Colm F. Connolly of the U. S. District Court for the District of Delaware technically adopted the recommendation on Aug. 25. He upheld FinApps right to pursue fraud and other claims asserted by FinancialApps, (aka FinApps) a Florida software development company.
"FinApps is pleased with the court's well-reasoned opinion," says Marc E. Kasowitz, managing partner of Kasowitz Benson Torres in Los Angeles.
"FinApps' claims for fraud, misappropriation of trade secrets, and breach of contract, among others, will proceed through discovery, and FinApps looks forward to vindicating its position at trial."
Claims Dismissed
Envestnet also expressed pleasure that two counts -- those alleging copyright infringement and violations of the Illinois Deceptive Trade Practices Act -- were indeed deemed superfluous.
The Chicago outsourcer, data company and bundler of advisor technology made its point by stressing that it won the only two counts where it had latittude to argue for dismissal at this juncture.
"Notwithstanding the plaintiff-friendly standard on a motion to dismiss whereby the Court must accept all of FinancialApps's allegations as true, the Court ruled in favor of Envestnet and Yodlee and actually dismissed two counts, including claims alleging copyright infringement and violations of the Illinois Deceptive Trade Practices Act," said Envestnet in a statement.
Asked by email whether it took issue with Envestnet's characterization of the judge's limited latitude in ruling the FinApps case, the Kasowitz firm declined (thus far) to comment.
Open season
Envestnet also got hit Tuesday with a new class action suit (first reported by WealthManagement.com) in Northern California where its Yodlee big data unit is located. See: The odd case of Envestnet/Yodlee getting singled out as data scofflaw, just four days after Visa deal to buy rival Plaid and nine months after Raj Udeshi's 'Theranos' outcry
If Wall Street is harboring concerns about Envestnet-Yodlee losing the FinApps case to Donald Trump's famous lawyer, or the new privacy case to Robins Kaplan of New York and Mountain View, Calif., it betrayed few of them in the trading.
Envestnet shares were off less than 2% to $82.39 since Wednesday and held about even where they were a month ago. The company's shares have a capitalization of about $4.4 billion. It's low for the year was $45.53 and its high was $92.51.
High ethical standards
FinancialApps seeks $100 million in damages alleging Envestnet and Yodlee misappropriated FinancialApps's proprietary software platform. The software purports to comb through troves of big consumer financial data to enable lenders to make swift, well-informed credit decisions.
The original lawsuit, filed a year ago, alleged that Envestnet licensed FinApps' code then appropriated it after making a bid to buy it that got rejected.
Envestnet contends the claims are baseless.
"The claims filed by FinancialApps are baseless, and we are vigorously defending ourselves," its statement reads.
"We hold ourselves to the highest ethical standards with regard to business dealings with customers, partners, and employees, particularly with respect to intellectual property rights."
---
---
Mentioned in this article:
---
---
---