Sue Thompson: We're at a critical inflection point.
Brooke's Note: We are calling State Street's edit of its own SPY product a "gamble" even though everyone we talked to agrees that it's about as no-brainer as it gets. Implicit in our story slant is another no-brainer -- namely that State Street didn't pull the trigger on an ESG version of SPY before a few weeks ago and $12 trillion into the ESG revolution. Messing with the formula of your best product -- even if the old one lives on -- can have unintended consequences. [Coca-Cola drinkers didn't just eschew New Coke in 1985 but other Coke products as well to punish its impertinence in making it taste more like Pepsi] But it says much that SSGA fears potential New Coke consequences far less in 2020 than having the ESG train leave it at the station drinking tap water.
State Street Global Advisors is taking a rare gamble with its exchange traded fund (ETF) franchise by adding an ESG version of its S&P 500 powerhouse SPY, which has dominated its category since 1993.
The Boston asset manager's July 28 launch of an ETF filtered for socially responsible S&P 500 firms -- its first in four years -- may be its riskiest and potentially most rewarding.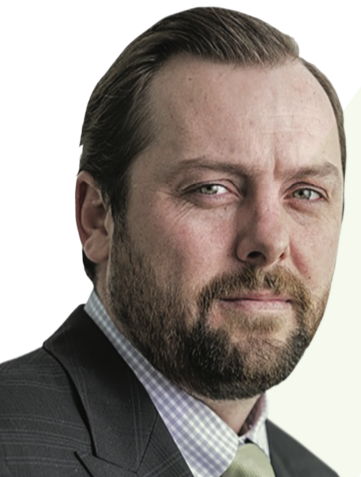 It vaguely resembles a New Coke-style brand extension; just like the old version but with a sweetener for millennials and others.
That said, "SPY," aka SPDR S&P 500 ETF Trust, is not in the name.
The new product is called SPDR Series Trust - SPDR S&P 500 ESG ETF with its symbol EFIV.
The EFIV launch is a no-brainer regardless of the timing, says John Swolfs, CEO of the Inside ETFs conferences, via email.
"I cannot speak to why it took so long for State Street to launch ... but investors need products that are easy to understand, simple to use and fit within an investment approach."
Indeed, any risk in launching the good-guy SPY product is overshadowed by the monumental change that led to it, according to Sue Thompson, head of SPDR Americas distribution at State Street.
"We're at a critical inflection point that's moving ESG from a check-the-box component to a must have ingredient in every portfolio ... EFIV meets demand for ESG solutions that can serve as core building blocks."
The beauty of ESG is that it pulls off a neat trick. It not only rewards good corporate behavior, but ESG portfolios have routinely outperformed non-ESG funds of late. Since EFIV launched, it's up 6.2% versus 5.5% for SPY, as of Aug. 24.
Square block, square hole
The US SIF: Forum for Sustainable and Responsible Investment estimates $12 trillion of U.S. assets were managed under some sustainable investing strategy in 2018.
Investment products that omit weapons and tobacco stocks, among others, grew 38% over the past four years. Domestic ESG funds also posted a record $14.2 billion of in-flows, according to State Street.
As of Jan. 2020, about 300 mutual funds and ETFs with an ESG focus made up the category, with more than $321 billion under their collective management, according to Morningstar data.
State Street was wise not to overthink its new ESG product, says Daniel Sotiroff, an analyst at Morningstar, via email.
"It's not a lack of imagination ... State Street is providing a strategy with a growing demand to compete with fund sponsors that already offer the[m]."
State Street is also still working to fine-tune EFIV's ESG aspect, which adheres to United Nations Global Compact scores and S&P DJI ESG scores.
The new ETF still needs to purge the shares of some companies that quietly rely on coal.
It will happen soon, says Thompson.
"The index will undergo a rebalance on Sept. 28 to remove companies that generate 5% or more of their revenue from thermal coal."
Building identity
Black lungs and carbon aside, large investors will stick with SPY because its long market presence makes it the center of its own solar system, says Thompson.
Although just one of 139 ETFs managed by State Street, SPY accounts for $275 billion of its $770 billion in managed ETF assets. It makes up 36% of State Street's ETF assets and 9% of its overall AUM.
"[That] took decades to create, and it's why we call [SPY] a capital markets instrument," she explains.
EFIV is different in technical respects, says Sotiroff.
"Similar does not mean identical. EFIV will incur a modest amount of tracking error, relative to the S&P 500 ... Some investors are willing to prioritize ESG above tracking error and [slightly higher] fees. Others that want tight tracking error, low fees, or both, should look elsewhere."
"There are options, futures swaps ... [and SPY's] structure as a unit investment trust makes it easier to use as a hedge because you don't have to calculate dividend reinvestment," Thompson adds.
"The high [total] net asset value ... makes it cheaper ... [and its] liquidity allows large institutional investors to execute their strategies without showing their hand to the street."
But just because you have the foundation, doesn't mean you've built a house, adds Swolfs.
"[It] may not be able to fill all the same needs for investors ... [so] I don't think it makes SPY redundant."
RIA cross-hairs
One of EFIV's SPY-like innovations is to bring lower pricing to the ESG realm, says Thompson.
"Recognizing the emphasis that RIAs put on offering their clients lower cost solutions, we priced EFIV at just 0.10%, making it one of the lowest-cost ESG ETFs in the marketplace."
With an expense ratio of 10 basis points, EFIV also undercuts the average cost of ethical ETFs by a factor of four, according to ETF.com data.
It's cheaper than the Vanguard Group's three budget domestic ESG ETFs by an average of 3.6 basis points. But BlackRock's domestic index ESG ETF (SASU) is cheaper by three basis points. See: Long leery about ESG, Vanguard Group changes tune, launches ESG bond ETF and promises to 'evaluate' more -- as rival BlackRock barrels ahead in the category
More traditional S&P 500 trackers can cost less. SPY carries an expense ratio of 0.095%, and Vanguard's S&P 500 ETF costs just 0.03%.
Vanguard launched two broad index-tracking ethical investing (ESG) ETFs in Sept. 2018, which now hold an estimated $3 billion.
BlackRock launched six in Oct. 2018, which now hold a cumulative $4.2 billion.
With $3 trillion of assets under its management (AUM), State Street is the third largest global asset manager, behind BlackRock and Vanguard.
Long-standing
Although State Street brings its broad ethical index tracker relatively late to the market, its involvement in ESG investing goes back 35 years.
In 1985, it began managing ESG portfolios. Today it manages $306 billion in overall ESG assets, inclusive of ETFs, funds and managed portfolios, according to the firm.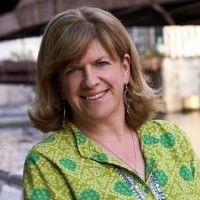 Prior to the launch of its newest ETF, State Street managed five ESG ETFs, which hold a cumulative $1 billion in client assets.
These include the MSCI AWCI Low Carbon Target ETF (LOWC), launched in 2014 and the State Street Gender Diversity Index ETF (SHE), launched in 2016. Although each tracks an index, none apply as broad an ESG brush stroke as EFIV.
In contrast, Vanguard oversees a vast $6.2 trillion asset base, but it manages just $10.6 billion in domestic ESG assets and $16 billion overall.
New York-based BlackRock, the largest asset manager in the world with $7.3 trillion of AUM, manages $90 billion in ESG assets.
Under fire
The category, however, is under fire from the Trump administration.
As part of an effort to undercut Obama-era regulations -- especially regarding the environment -- it's targeting social justice funds with a tough new rule that will curtail, if not eliminate, their use in retirement accounts. See: A big wince as Trump's DOL presses efforts to erase Obama-era ESG guidance, with tough new rule to curb do-good funds in ERISA accounts; critics cry 'politics'
The Department of Labor's (DOL) proposed ban on the use ESG filters to build retirement portfolios has hit near unanimous opposition. See: Despite just a 30-day window, 8,700 people comment -- most with scathing disapproval -- on DOL's efforts to outlaw ESG in 401(k) plans on behalf of mystery proponents
"Generating more hurdles to the incorporation of ESG criteria will have a chilling effect. Limiting plan-participant options and diversification opportunities should not be the role of the Department of Labor," said Lisa Woll, CEO of the Forum of Sustainable and Responsible Investment.
---
---